Note: Please respect residents, their properties, and posted speed limits when visiting these destinations. Caution is recommended when traveling on dirt and gravel roads.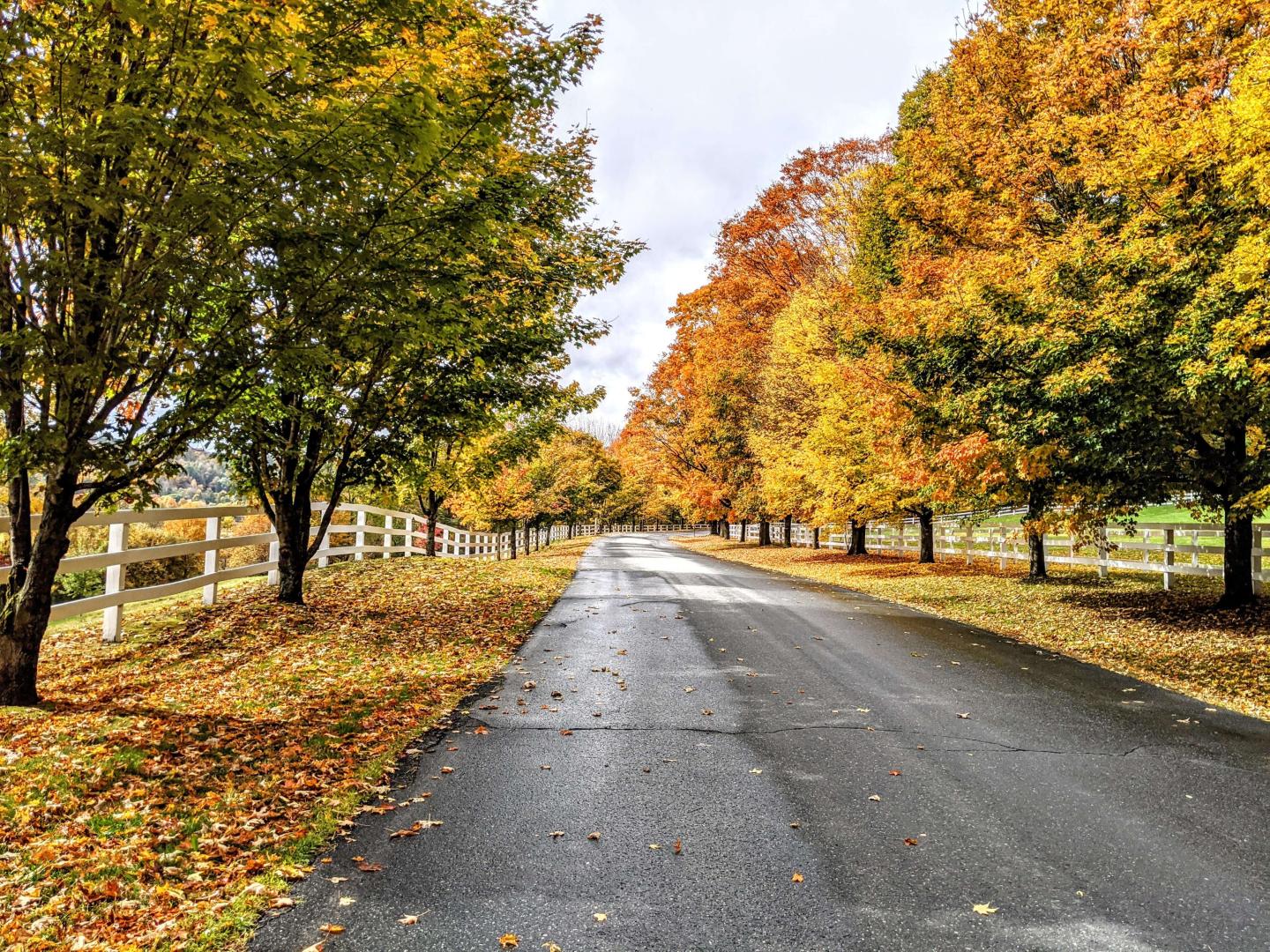 Taftsville Covered Bridge to Sleepy Hollow Farm to Woodstock Village
Approximate drive time: 20 minutes
Road type: Primarily narrow dirt roads, some pavement
Google Maps directions: Click here
Squeeze multiple landmarks into one scenic drive when you start your excursion at the historic Taftsville Covered Bridge and sojourn at one of Vermont's most scenic byways, Cloudland Road.
Wait your turn to cross the 1836 one-way bridge located in the heart of Taftsville Village, then head left on Old River Road, hugging the curve of the Ottauquechee River. You'll want to keep your speed low—and it's not just because of the packed-dirt and gravel path! River vistas abound on one side while a slice of unspoiled nature greets you on the other for two majestic miles before giving way to sprawling farmland.
When you come to the picture-perfect Golden Cow Barn, turn right onto Cloudland Road. Pause and take snaps as you see fit!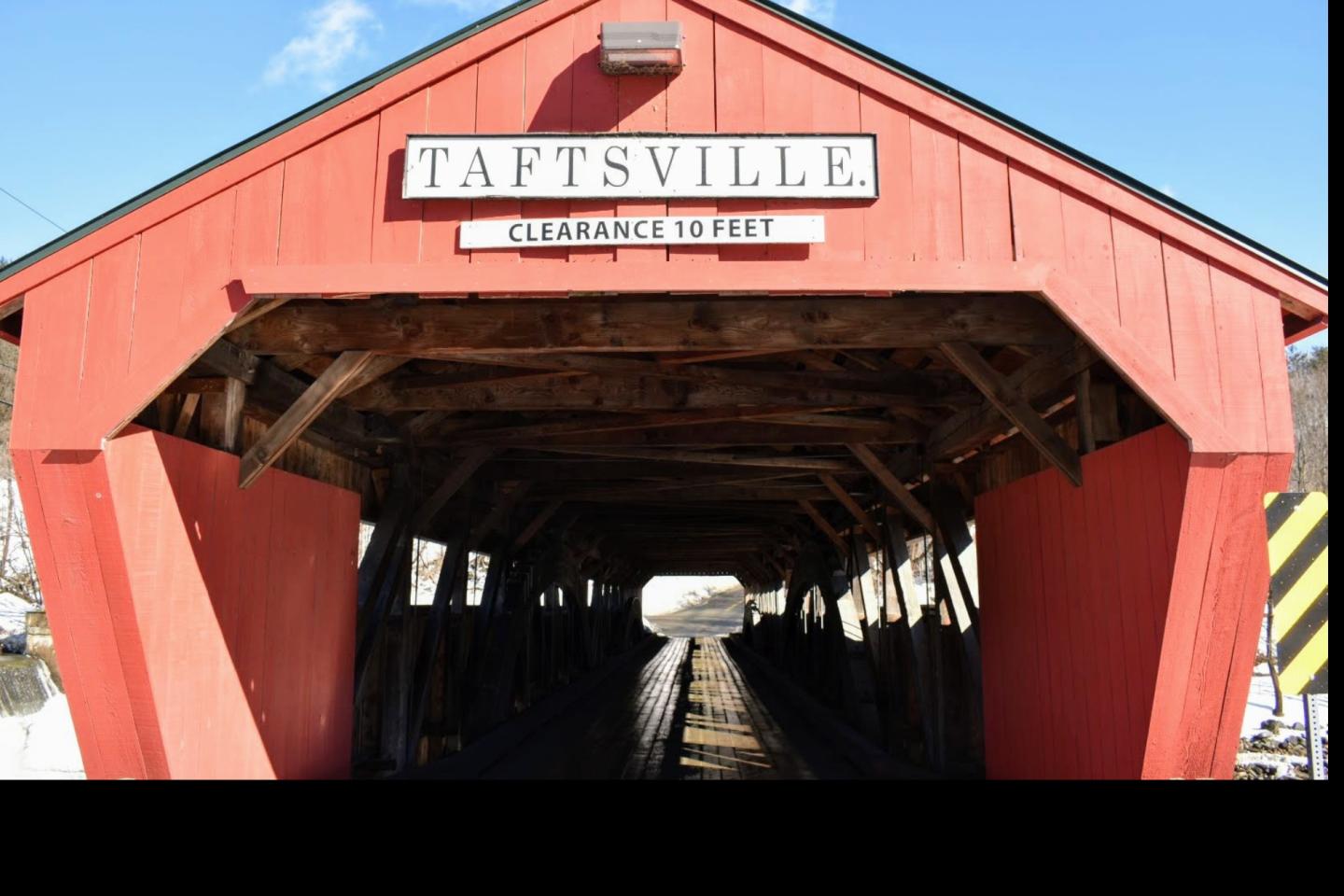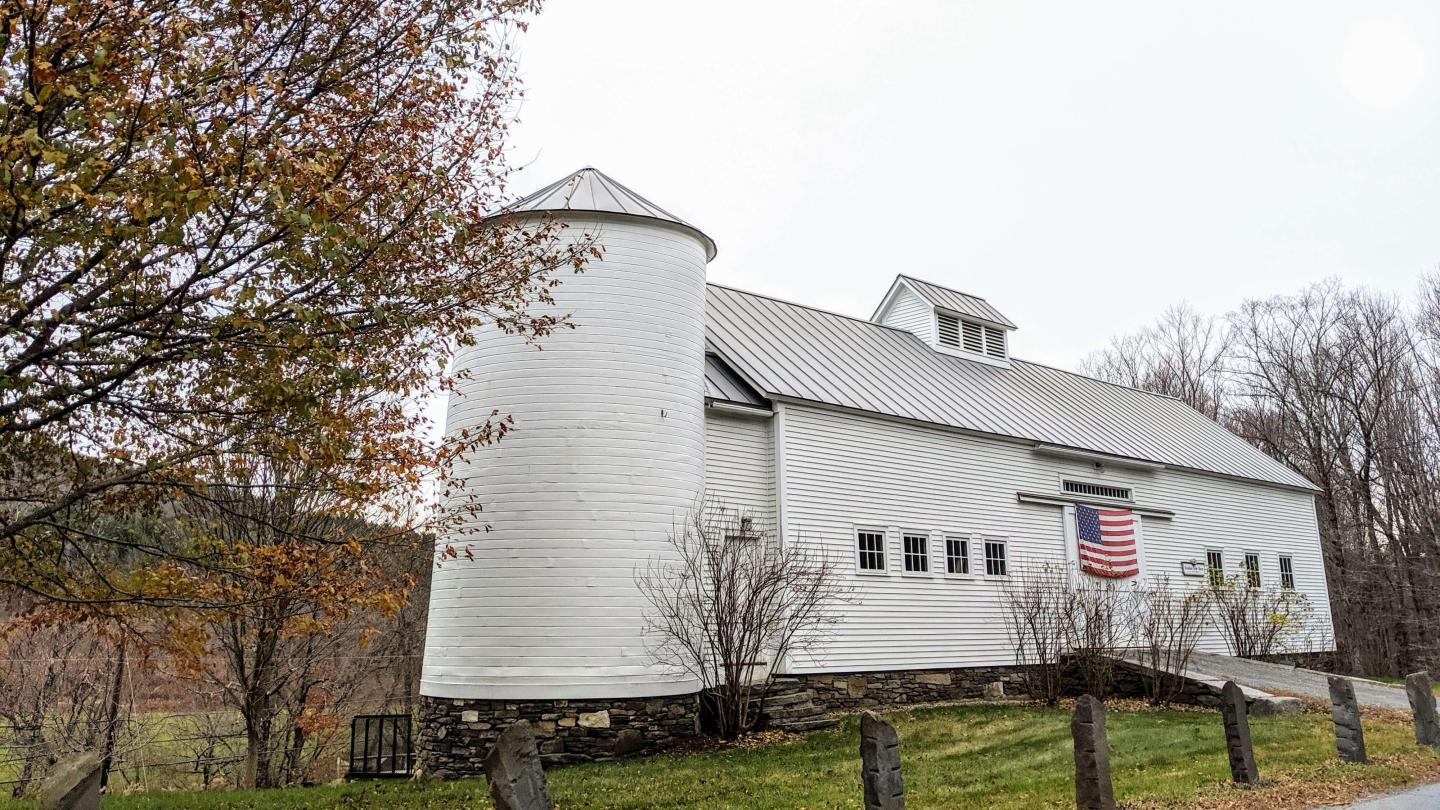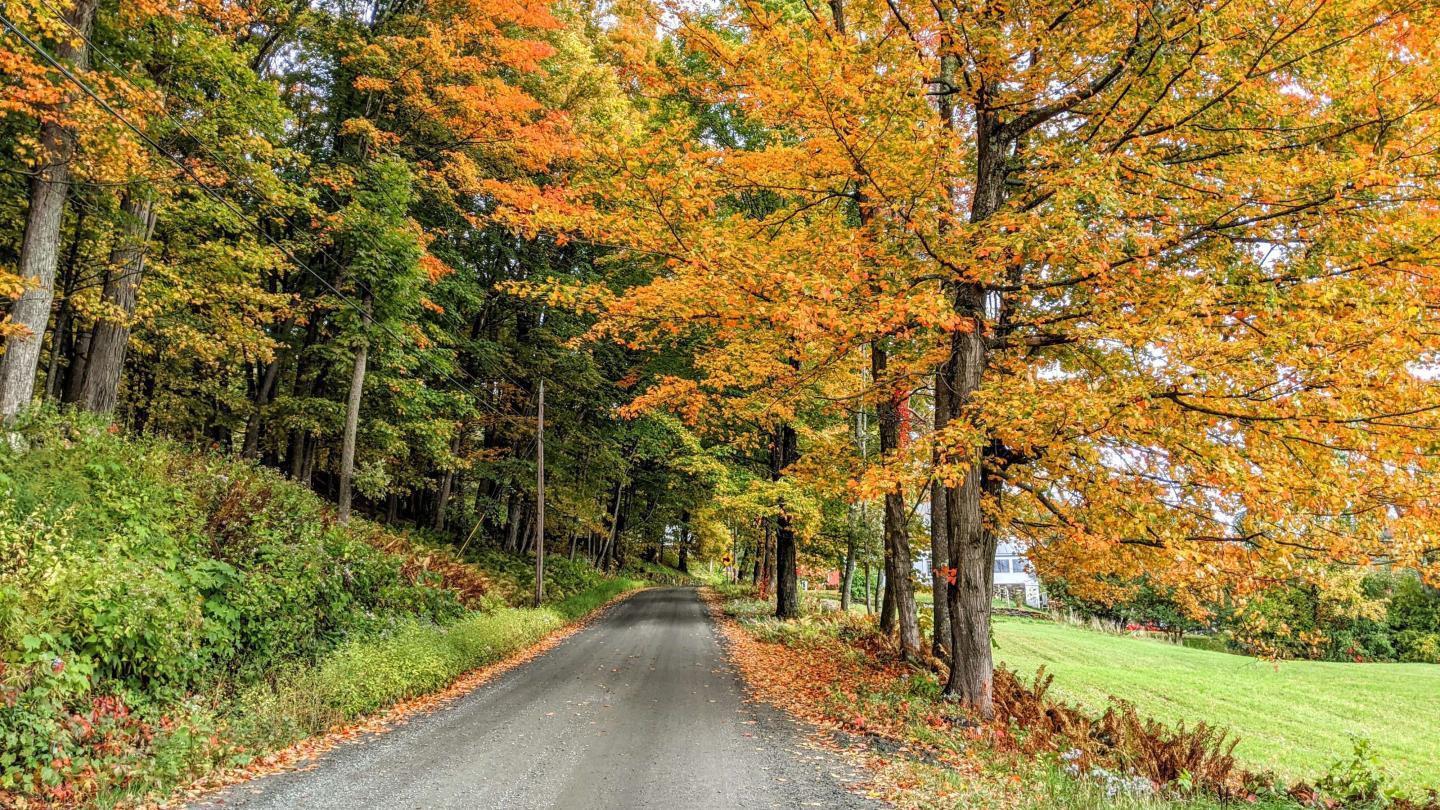 Then, continue north as the trees rise up above you and dappled sunlight filters down.
It's an uphill climb as you pass hilltop residences and barns—so give your car a break after about 1.5 miles, stopping at Elm Grove Farm's roadside stand for as-local-as-it-gets maple syrup!
Now, you're just moments away from Sleepy Hollow Farm.
One of the most photographed properties in Vermont, this 1700s farmhouse is nestled in a hillside vale that's pleasing in nearly any light.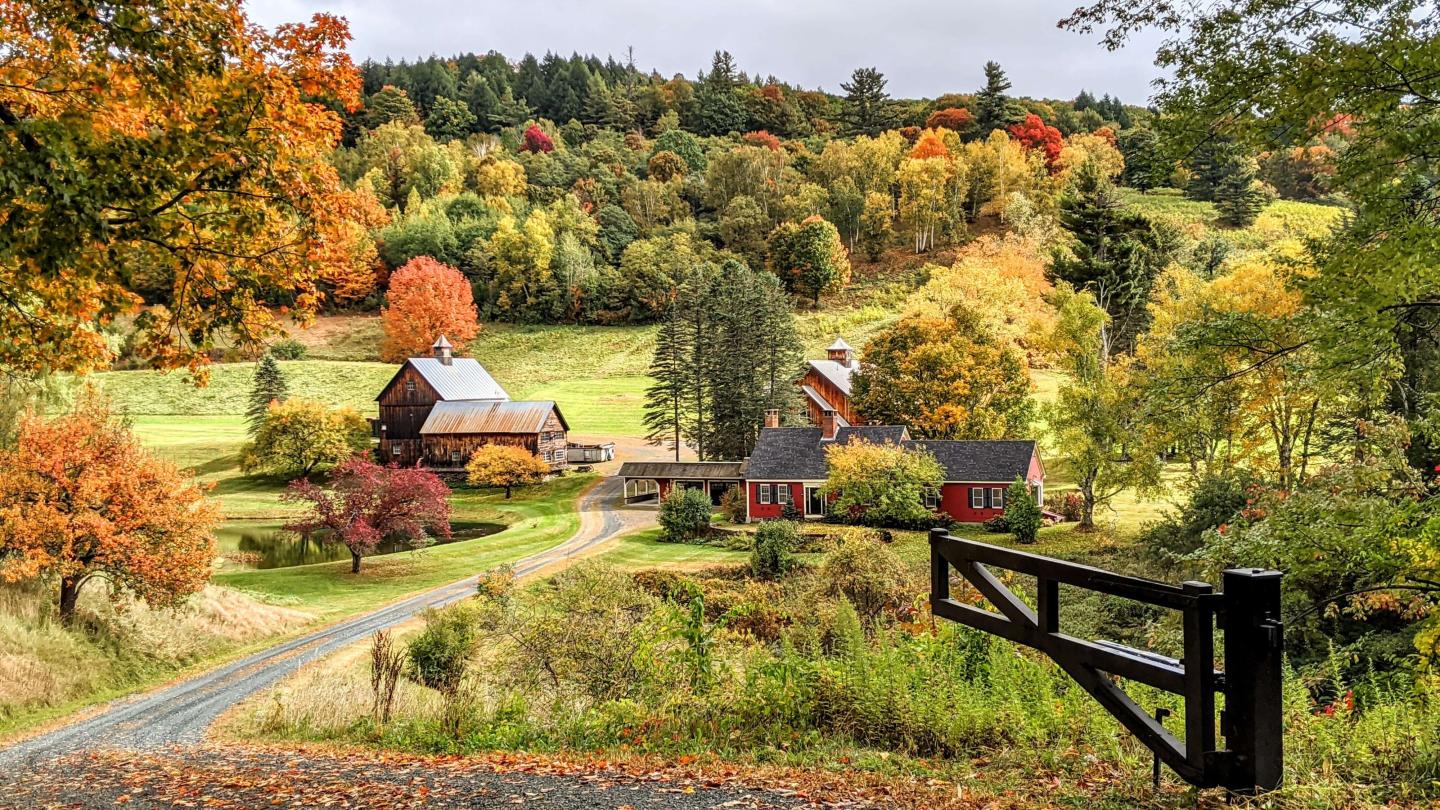 From there, continue north for a bounty of restored farmhouses, long-range views, and Cloudland Farm or turn around and head back down Cloudland Road. This time, when the Golden Cow Barn appears before you, turn right on Old River Road and prepare for a tree-and-fence-lined stretch of road straight from a daydream (plus, say hello to pavement!). Take a left at Billings Farm & Museum and cross the Elm Street Bridge to return to the well-traveled roads of Woodstock Village.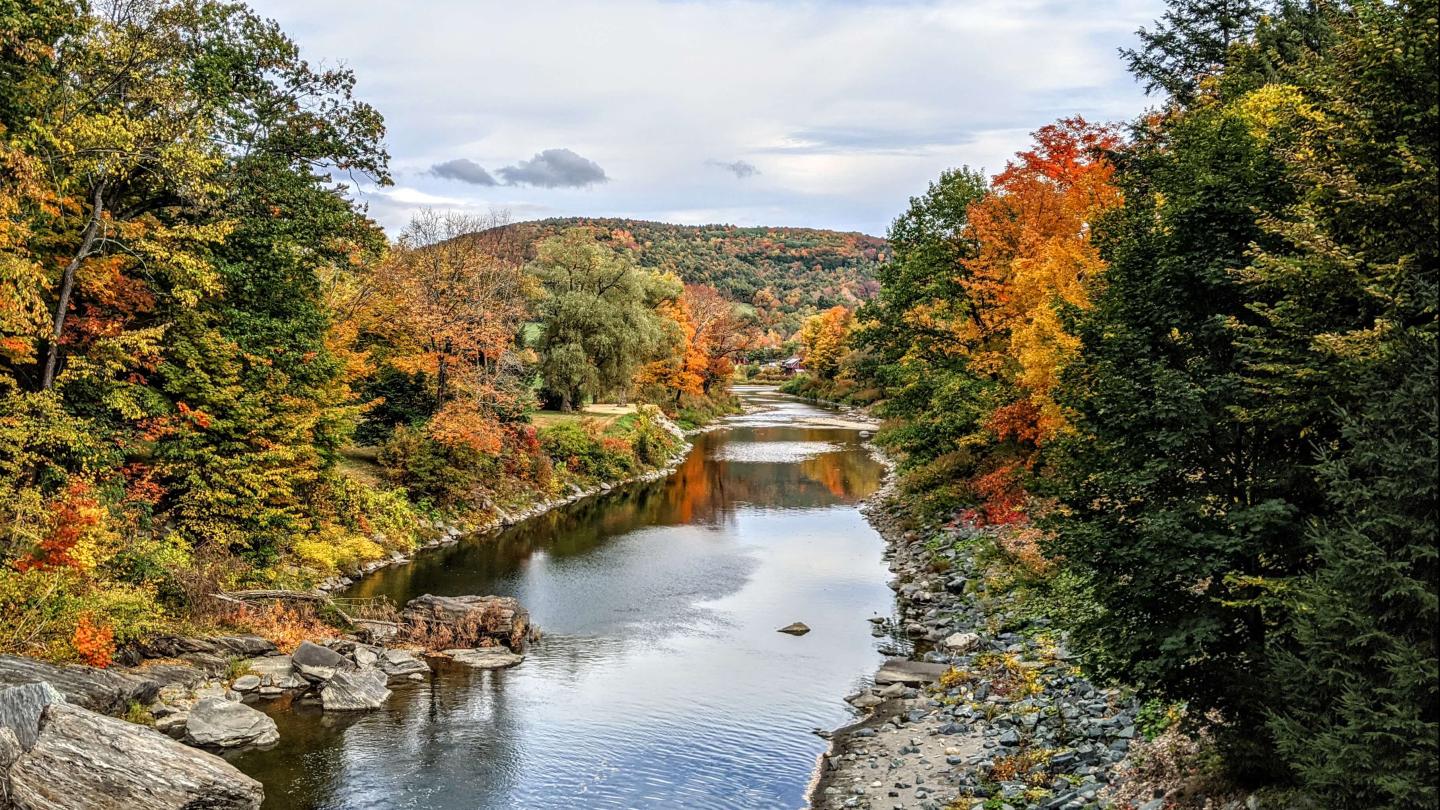 Woodstock Village Green to South Woodstock to Jenne Farm and back again
Approximate drive time: 30 minutes round-trip
Road type: Primarily pavement, steep upward access to dirt road
Google Maps directions: Click here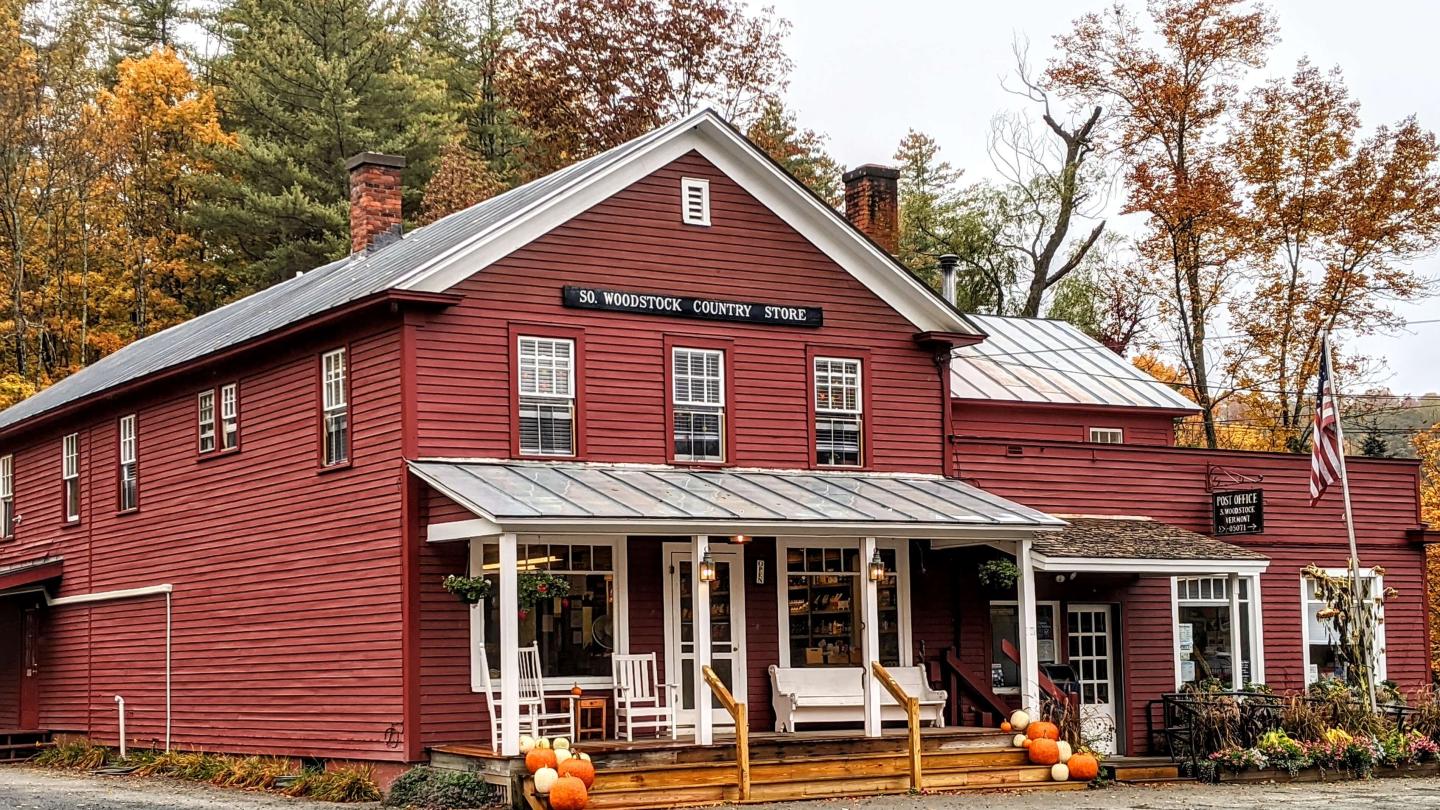 Vermont loves its farms—and when you see the next destination on our list, you will too! To discover Jenne Farm, a hidden gem of nearby Reading that has graced the cover of Yankee Magazine, take South Street (Route 106) off the Woodstock Village Green for nearly five miles, whizzing past the lush grounds of the Woodstock Country Club and Kelly Way Gardens.
As the road curves, you'll find yourself suddenly in the heart of charming South Woodstock, the Kedron Valley Inn welcoming you with 19th-century Federal-style glamour, its neighbor, the brick-red South Woodstock Country Store catching your eye and begging you to step inside. Take a moment. This is the half-way point to the farm, and well worth a stop for food and photos.
Then, clamber back in the car and prepare for a climb. After three miles, passing the quiet majesty of The Green Mountain Horse Association and an endless expanse of trees, you'll crest Reading Hill and head downward—but slow down and be ready. The turn onto the dirt path of Jenne Road is a sharp right (if you pass Adventure Quest Drive, you've gone too far).
You'll only have to wait a moment for the payoff: a peaceful scene of grazing cows, squares of farmland spread out like a patchwork quilt, and the rambling outbuildings of Jenne Farm awaits.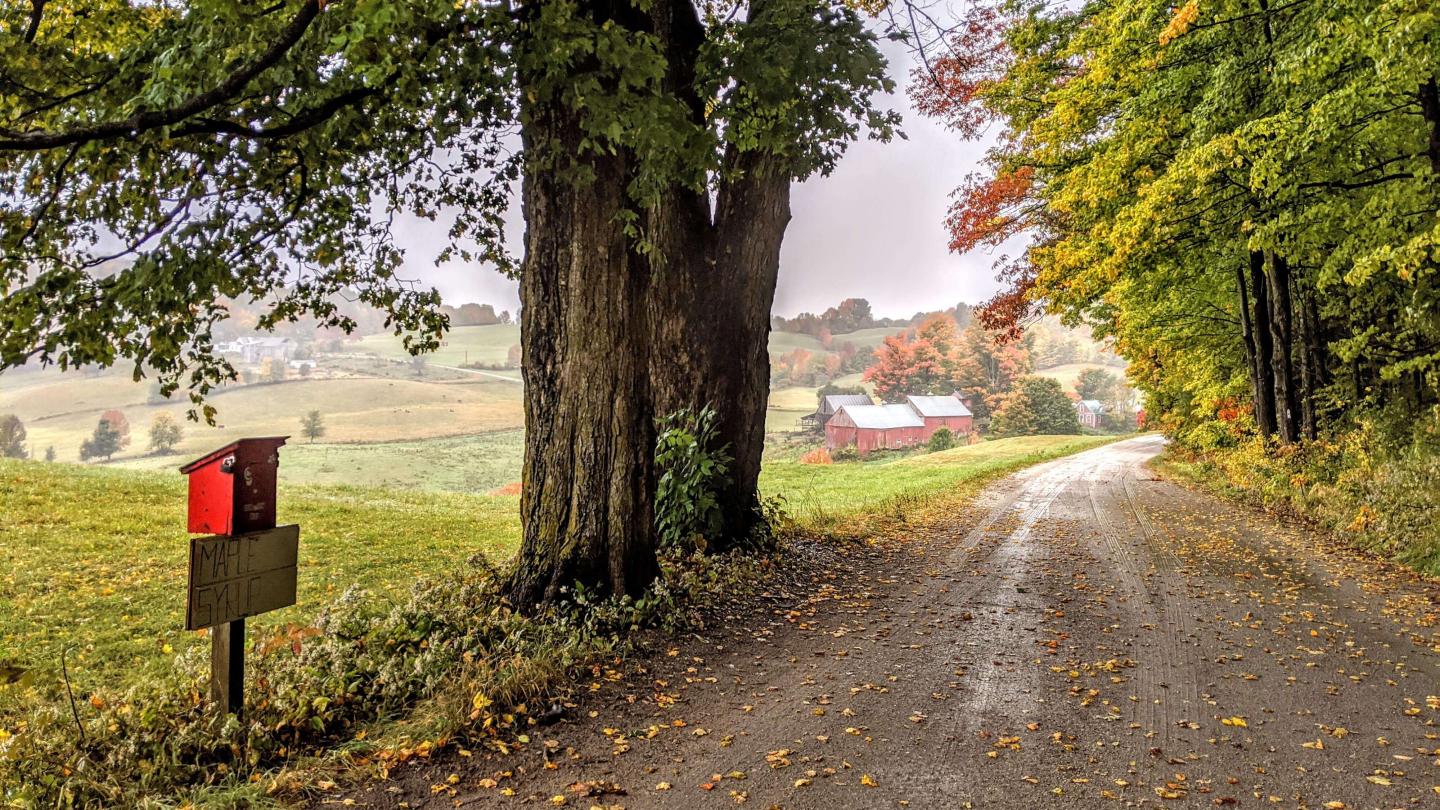 While you're there, show your appreciation of this stunning view by leaving a donation in the box and respecting the signs, property, and the inhabitants of this fifth generation farm. After photographing this bucolic corner of Vermont, turn around and retrace your path back to Woodstock.
TO ACCESS MORE GREAT CONTENT ON OUR BLOG...