October 28, 10 AM – 5 PM
Eat, drink, and be scary! There's Halloween fun for all ages at Billings Farm & Museum, including doughnuts-on-a-string, pumpkin carving, spooky stories, wagon rides, and lots more. Then, jump into the spotlight and join the costume parades at 12:00 and 2:00 PM to showcase your All Hollows' Eve duds. Children in costume are admitted free when accompanied by an adult.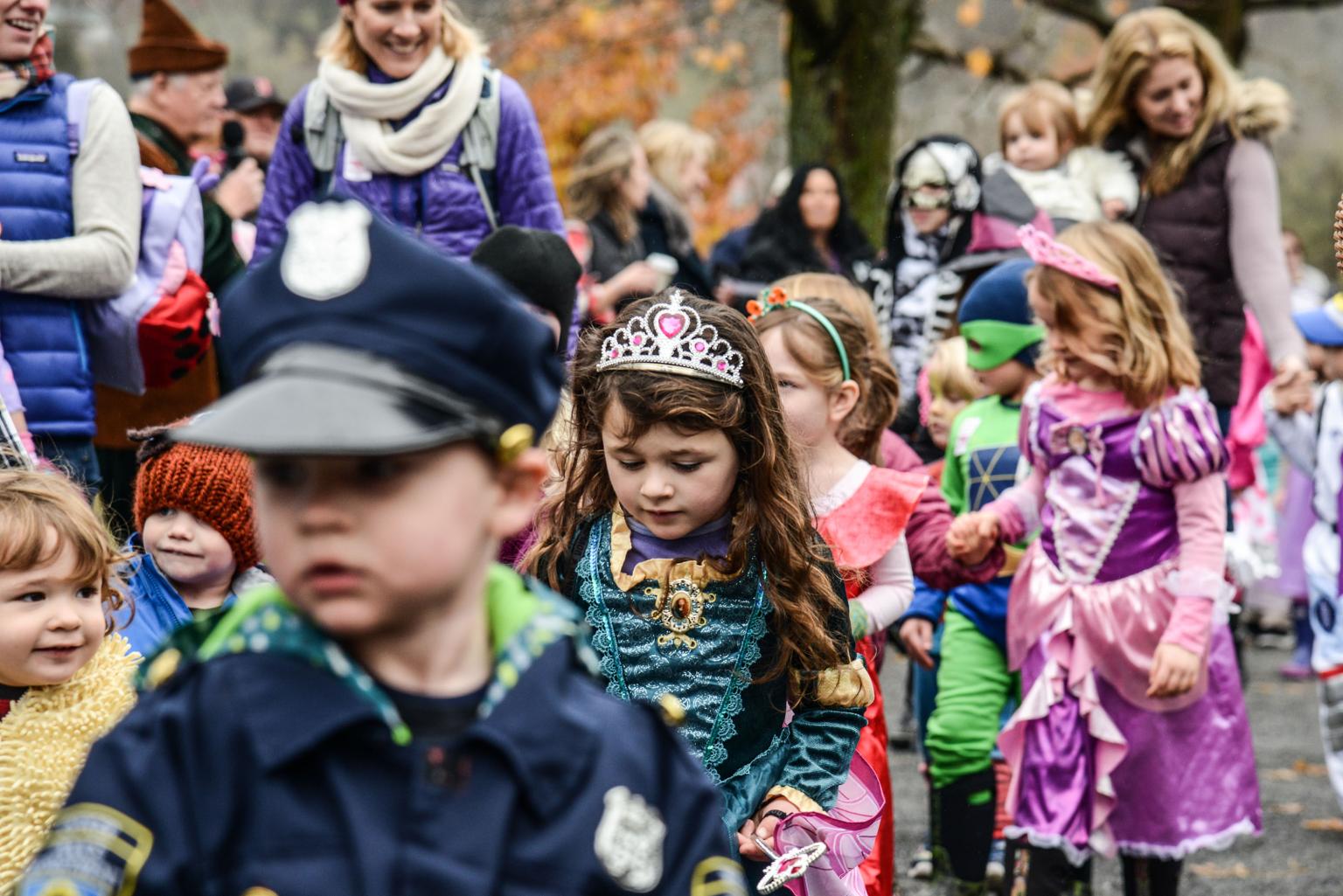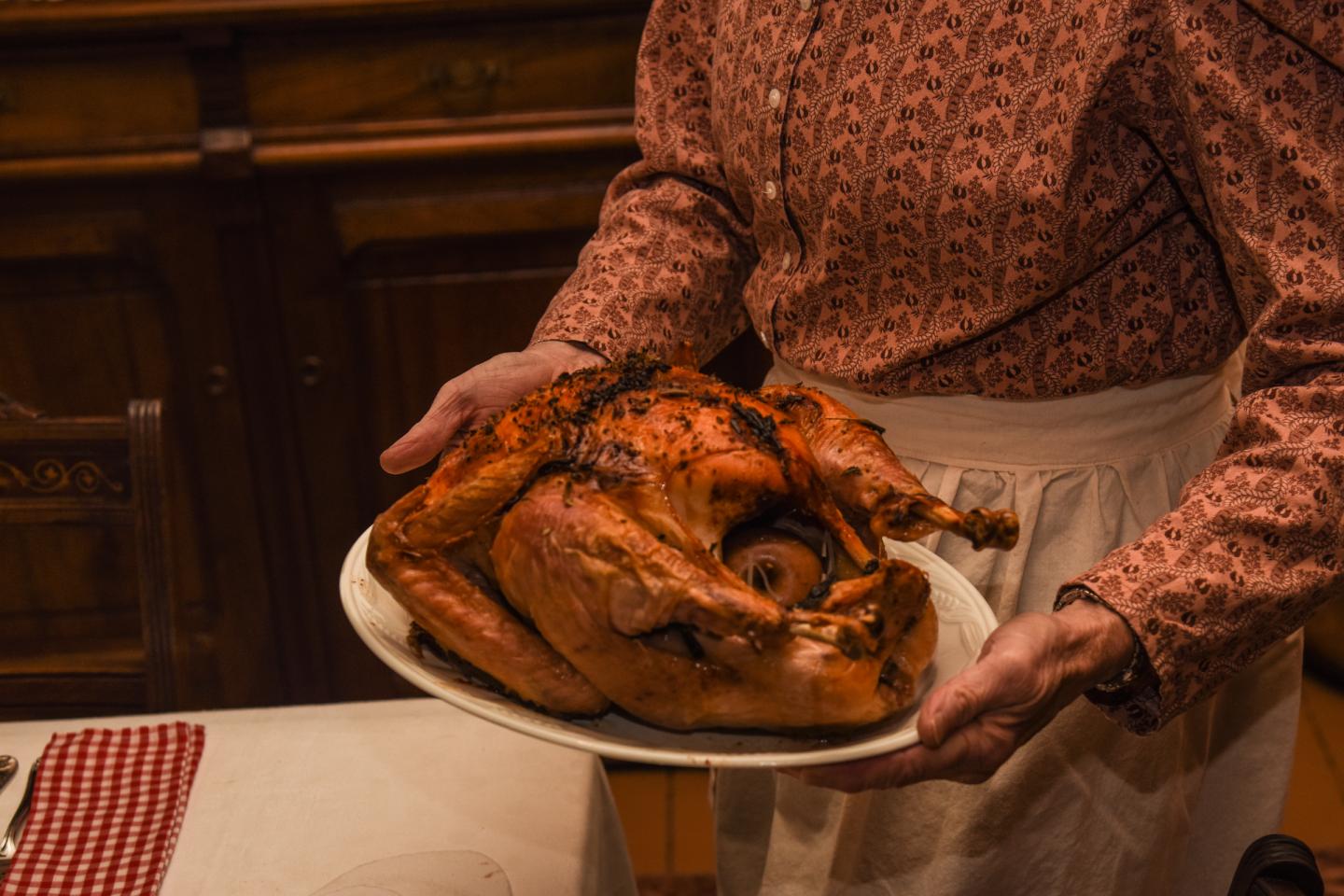 November 23 – 25, 10 AM – 4 PM
Step back into 1890 and discover how Thanksgiving was observed in the Billings Farmhouse—from preparations, to the menu and entertainment. Then step outside into the cool November air for an invigorating wagon ride!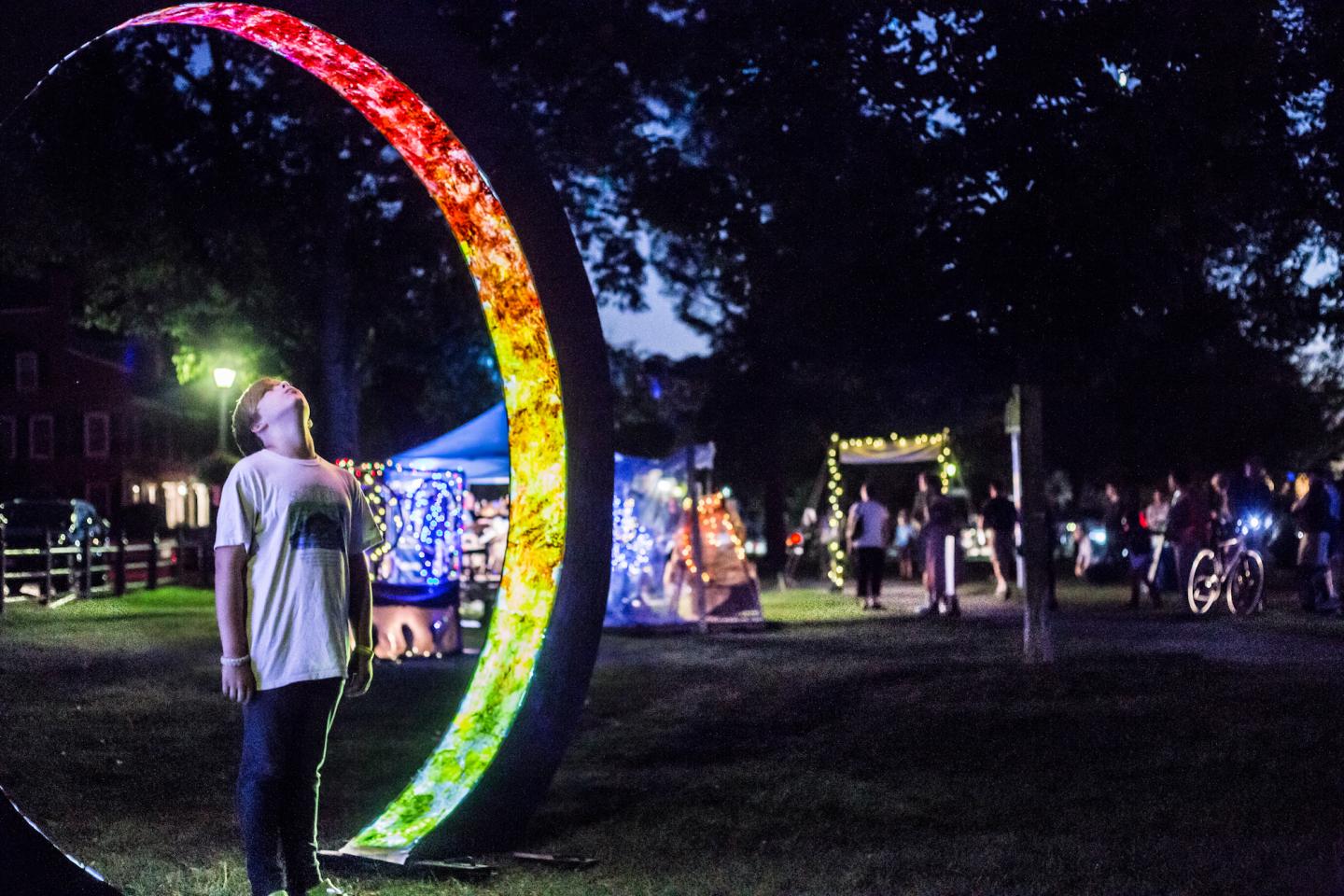 PAST EVENTS
September 21 – 22, 6:30 – 10:30 PM
Walk through an enchanting wonderland of illuminated art during this unparalleled exhibit. Bursting from a series of "garden plots," these luminous sculptures are designed by local artists and feature whimsical and creative uses of light. Walk on the village path lit by these works of art, vote for your favorite, then celebrate the winners at the Awards Ceremony on Saturday at 8 PM complete with cupcakes, drinks, and music by Midlife Crisis.
September 22, 10 AM – 4 PM
Explore Marsh-Billings-Rockefeller National Historical Park in all its autumnal glory with this action-packed event that's free for all. Choose from activities that'll have the whole family falling for Woodstock, including:
Horse-drawn wagon rides
Woodworking and sawmill demonstrations
Family activities: woodworking crafts, animal Olympics, puppet shows, scavenger hunts
Forester-led and self-guided hikes
September 22, 1 – 4 PM
Take a step back in time and celebrate fall the old-fashioned way! For just 25 cents, you can join the Woodstock History Center for historical food, games, crafts, live music, a photo booth with vintage clothes, and more. Happening rain or shine!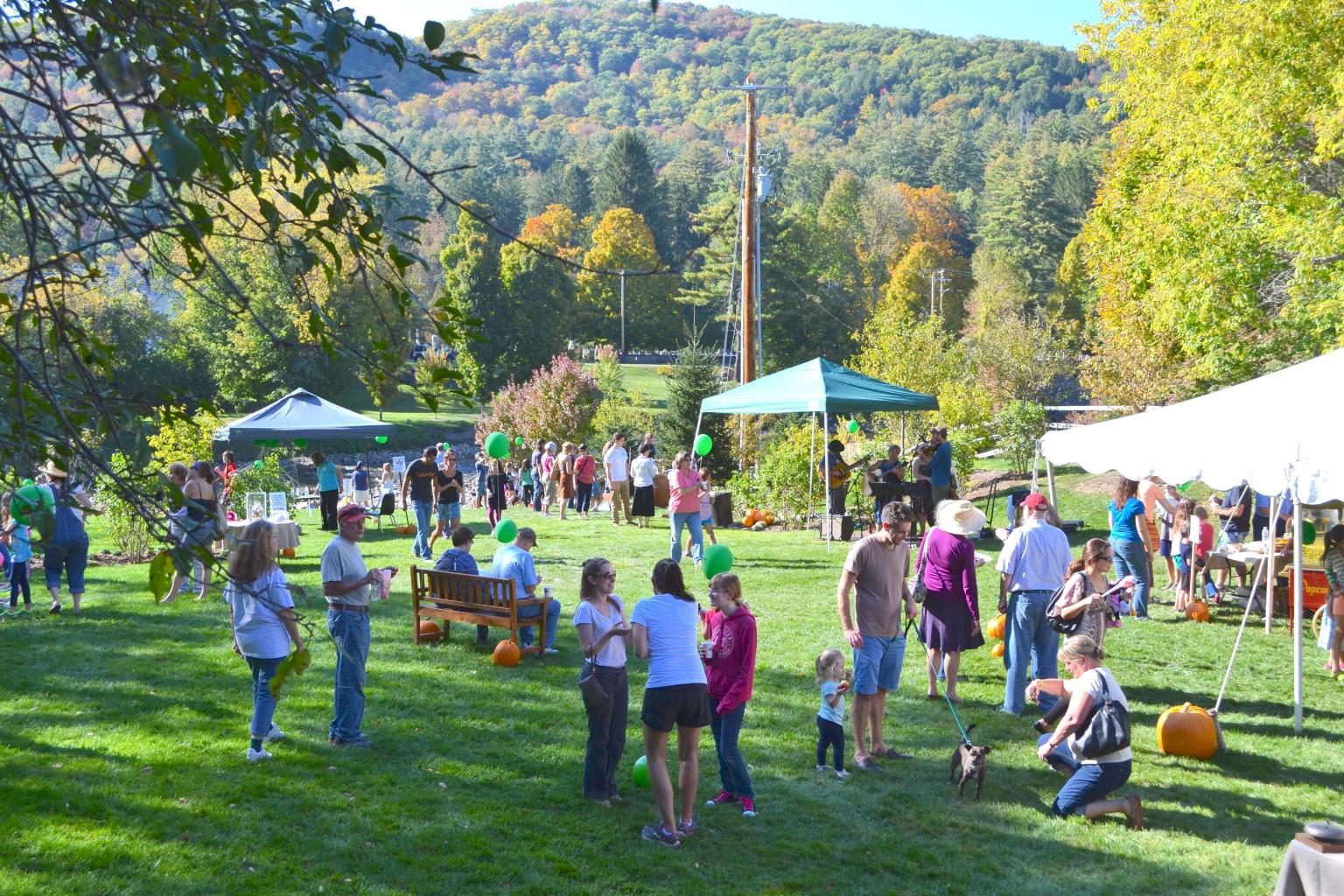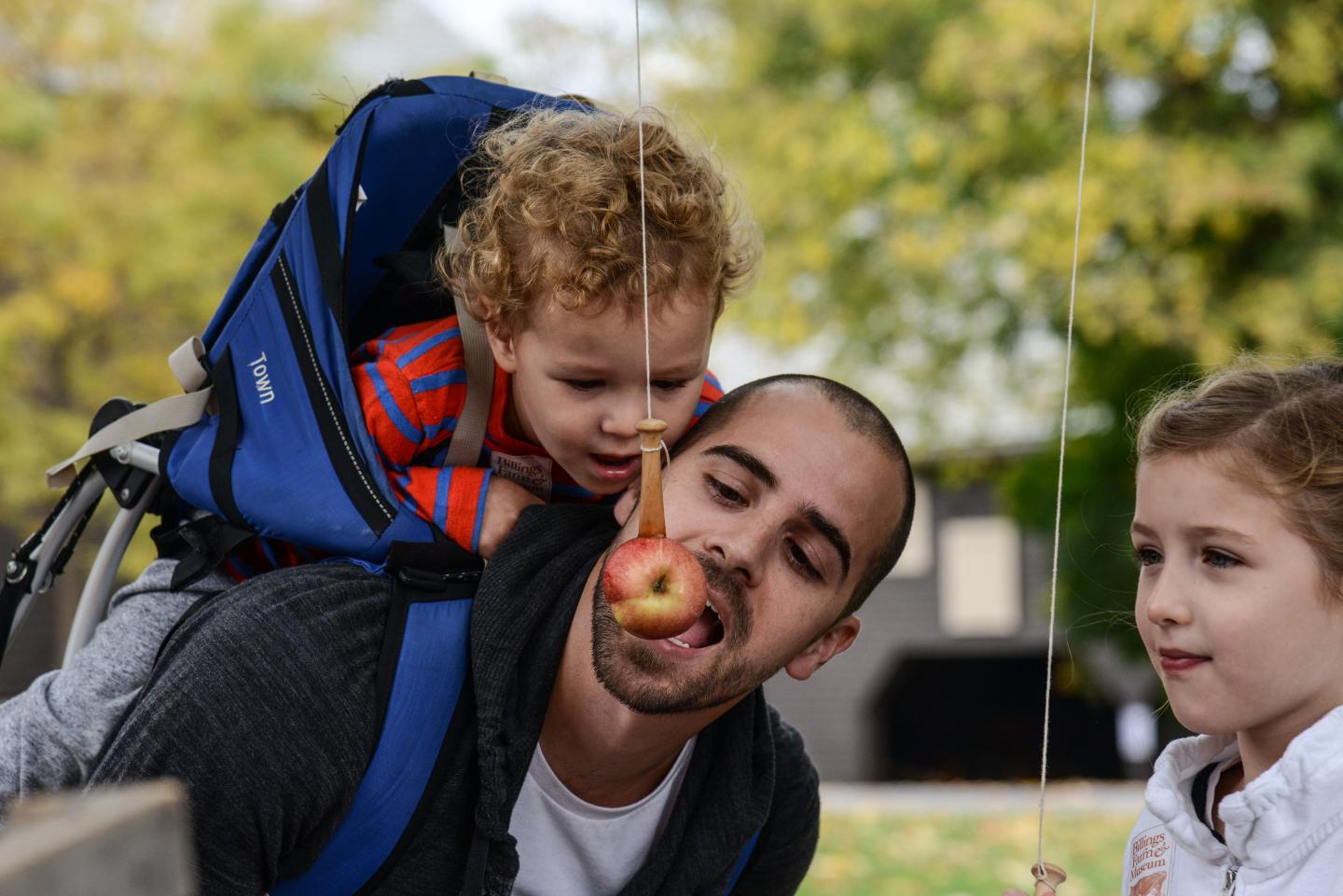 Billings Farm staff photo
September 29 – 30, 10 AM – 5 PM
Just a hop, skip, and a jump from Woodstock village, you'll find the fully-operating Billings Farm & Museum abuzz with their Pumpkin and Apple Celebration! Here you'll find a cornucopia of hands-on programs centered around these two essential fall crops, including:
Apple tasting
Cider pressing
Apples-on-a-string
Apple and pumpkin ice cream making
Pumpkin bowling
Cooking with apple butter in the farmhouse
Wagon rides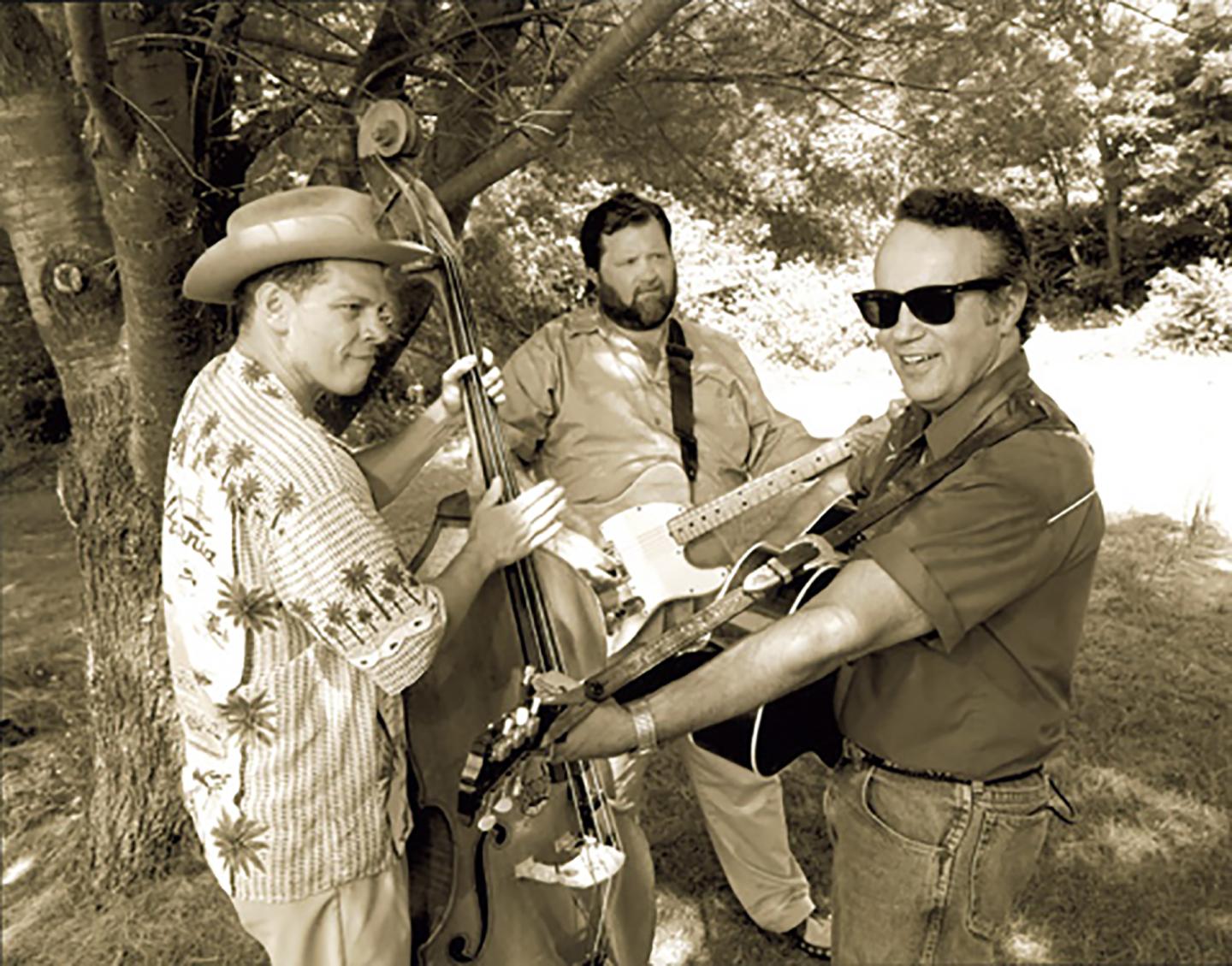 October 5, 7:30 – 9:30 PM
Vermont's premier honky-tonk and rockabilly trio is coming to Suicide Six to get you in the swing of things! Join the Starline Rhythm Boys as they bring down the Base Lodge with soulful sounds, compliments of 100+ years combined experience in various bands (including Danny Coane with The Throbulators, Al Lemery with Badge and Billy Bratcher's big-time stint with Wayne "The Train" Hancock). Lessons available at 7 PM, dancing starts at 7:30 PM. Individual tickets are $20, $35 for couples.
September 29 – October 5
At this unique festival, capture your singular perspective of the gloriously diverse shades of nature on canvas. Paint in the open air of the Ottauquechee River watershed ecosystem during this festival centered around mindful, artistic exploration and inspiration – then submit your work for an artist competition! Participation is $40 for adults, free for youths 17 and under.
Saturday, October 6th 10 AM – 5 PM, Sunday, October 7th 10 AM – 4 PM
Columbus Day Weekend, gather with attendees and 100+ juried craftspeople and specialty food producers at this family fun fair! Peruse tent after tent in the open autumn air at Bailey's Meadow for:
Juried artwork
Crafts
Jewelry
Specialty foods including soup, chilli, ice cream, apple crisp
Admission is $4 per person, children 12 & Under are free.
October 6 – 7 PM, 10 AM – 5 PM
Billings is back on our list with more seasonal celebrations! Visit the farm for a traditional Vermont harvest jubilee with a husking bee, barn dance, cider pressing, root vegetable harvesting, "putting food by," and more. After your work on the farm is done, warm up with a serving of hot spiced cider and doughnuts!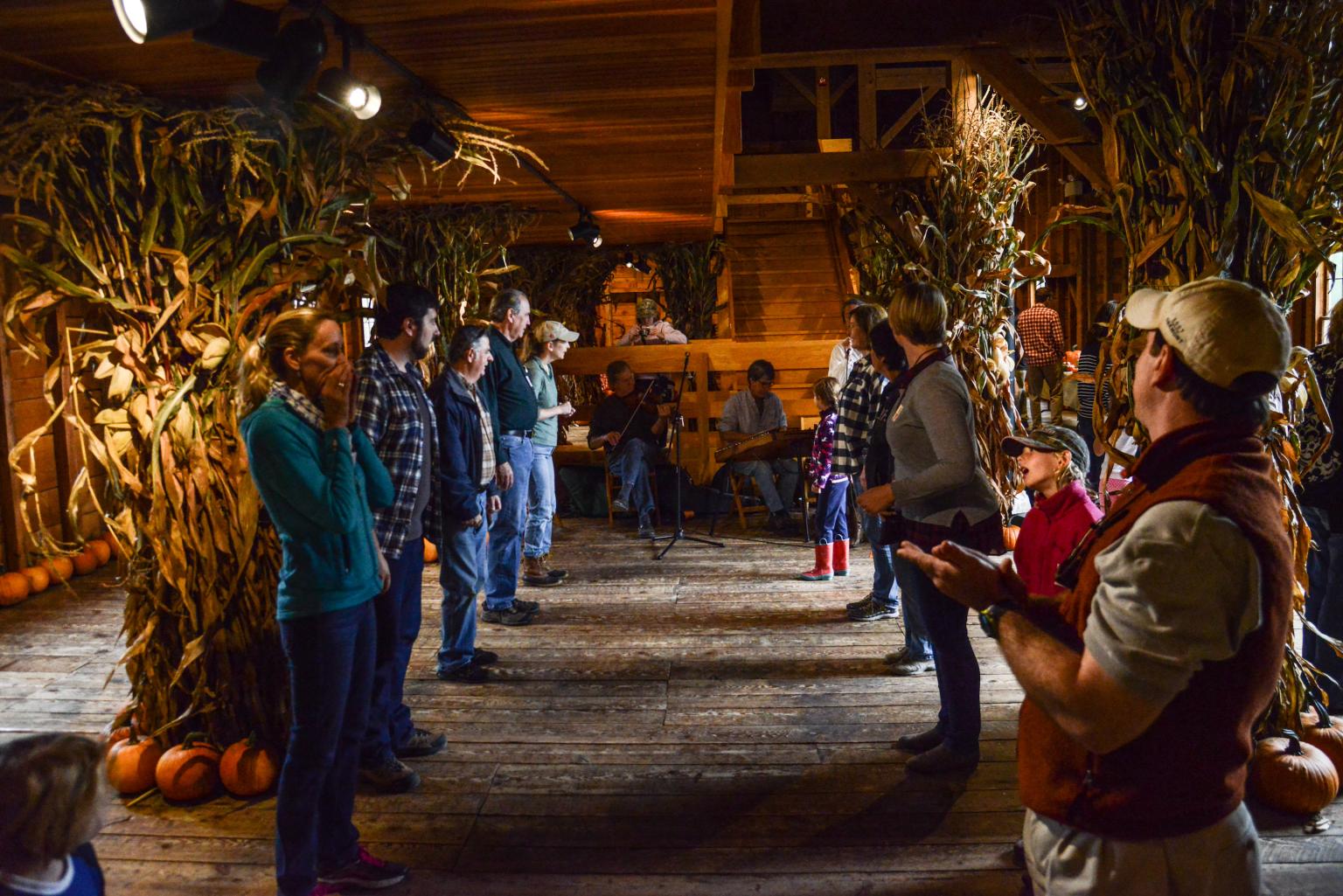 October 13, 10 AM – 2:30 PM
Get an up-close-and-personal look at Woodstock's vibrant trail foliage, then get a panoramic perspective from the top with Peak to Peak to Pogue! Amble from scenic viewpoint to scenic viewpoint, summiting Mount Peg and Mount Tom and enjoying snacks, activities, and insights from guides along the way. This event is free and offers a great opportunity for the whole family to get in some leaf peeping!
TO ACCESS MORE GREAT CONTENT ON OUR BLOG...