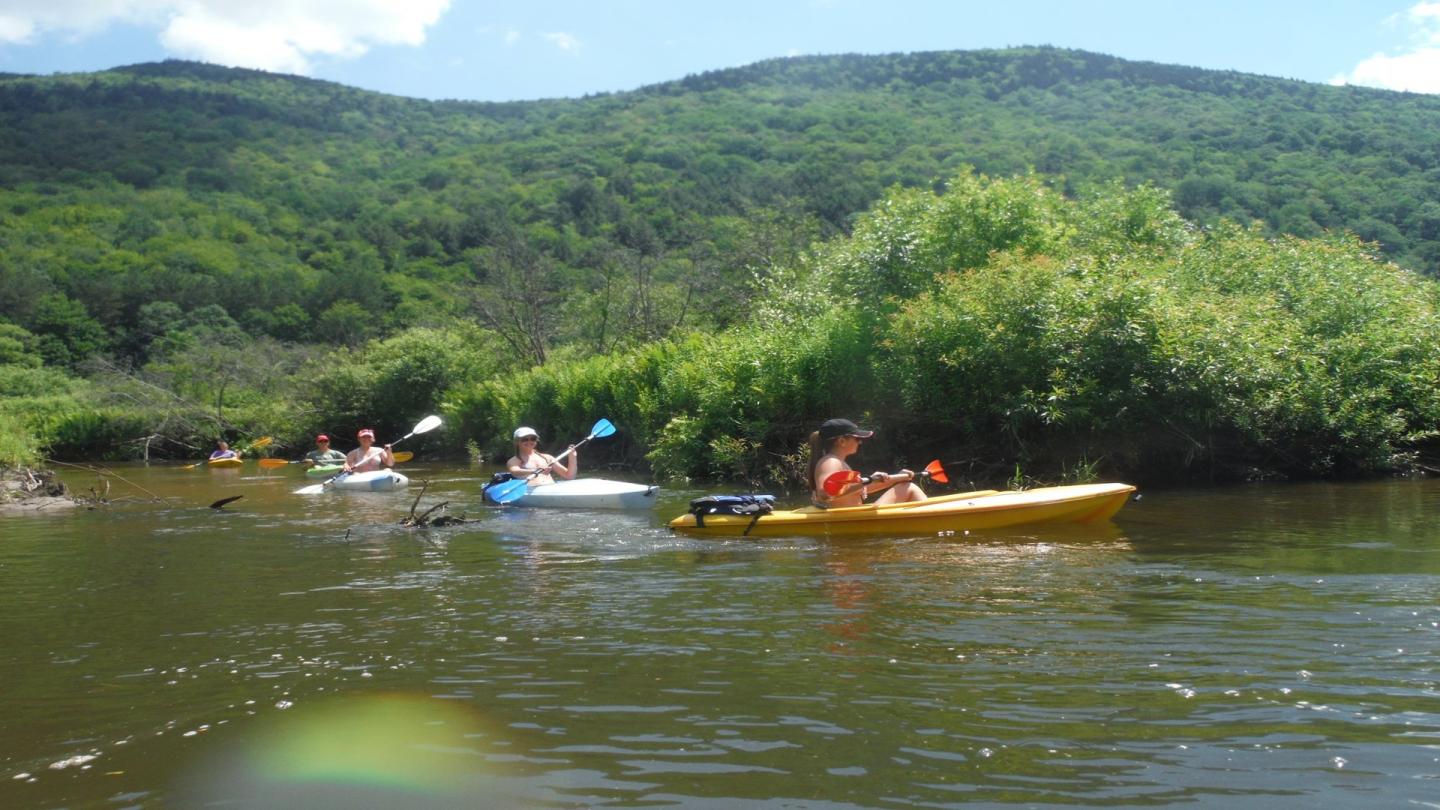 Appalachian Trail Adventures

With over 25 years of experience Appalachian Trail Adventures (ATA) is a one stop adventure destination. Providing personalized daily guided; hiking, kayaking, caving adventures, and sightseeing tours throughout the Green Mountains of Vermont for all abilities especially families.  
Discover Woodstock and Vermont by kayaking the local rivers and lakes. Trips are for everyone, particularly beginners, families and wedding groups. We have four very scenic and fun rivers from flat moving water, mild rapids to class II rapids. Nervous try our lake introduction to kayaking & paddle techniques.
Explore local marble & talus caves discovering passages & rooms, with beautiful rock formations, streams, ice rooms, waterfall or underground lake. John the owner of ATA discovered the largest cave in New England, with his caving experience you will have an adventure to remember. 
Novice, intermediate & advanced  day hikes are offered to waterfalls, lakes or a scenic vista along the world famous Appalachian Trail and Long Trail. In addition, we regularly hike Woodstock's National Historical Park Mount Tom and Mount Peg. Our guides have extensive knowledge of the off beat trails with the best views and scenic forest to hike through.
ATA's sightseeing day tours to secret local off the maps sites. Such as waterfalls, swimming holes, gold mines, jaw dropping vista's, quaint villages, historical sites, country stores, Vermont artisan's stores, covered bridges, cheese tasting, brewery tours, antiquing and much more!
For more information visit www.AppalachianTrailAdventures.com/day-guide-programs
Opening Hours
ATA is open from Memorial Day weekend through Columbus Day weekend or mid-October providing daily guided adventures from 8 am to late afternoon.
Contact
John Keough
78 Weathervane Drive
Killington, VT 05751
United States