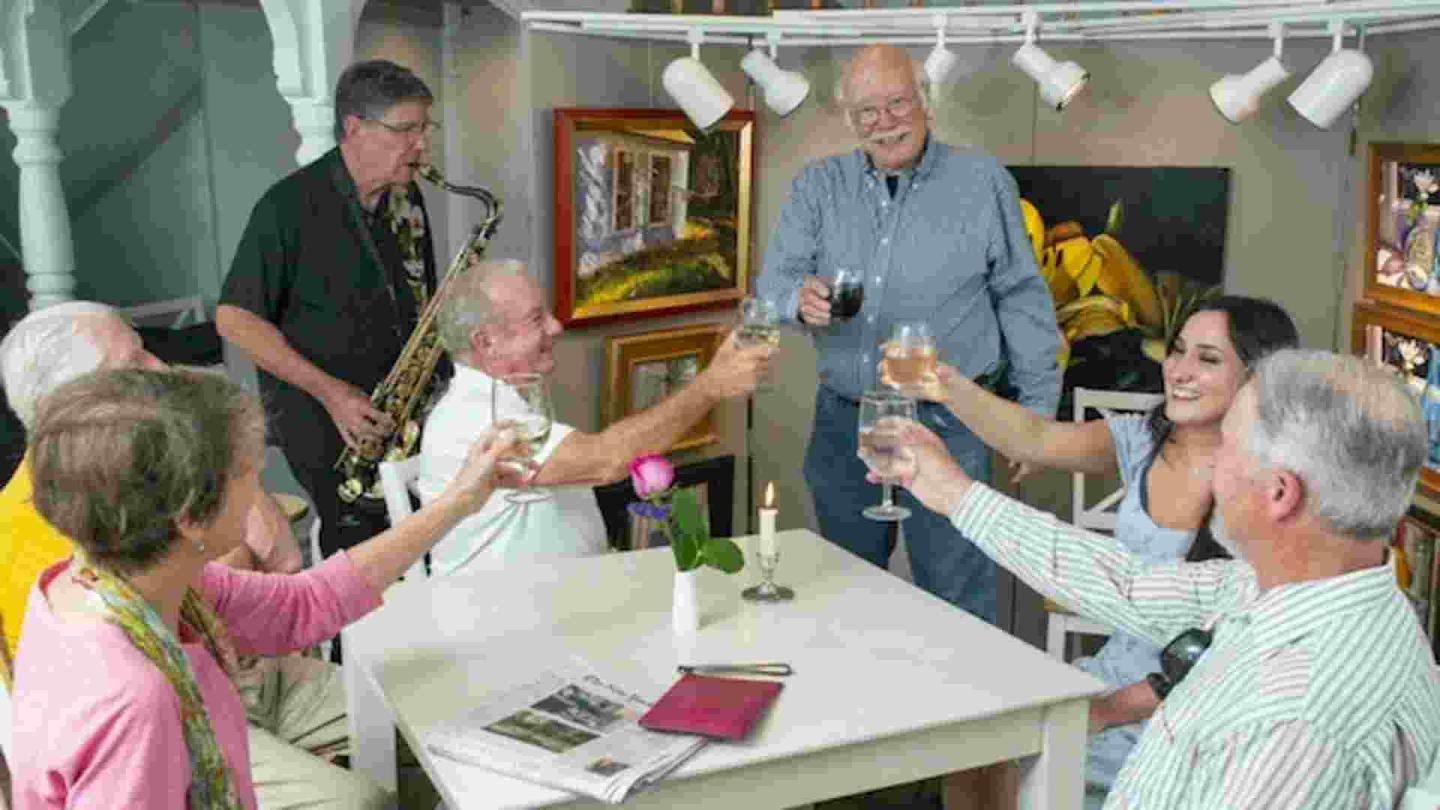 Evans Paintings Studio & Gallery (formerly Gallery On The Green)

The Passion Continues
Visit Chip Evans in his new studio & gallery at 65 Central St, Woodstock
Chip & Opal Evans continue their passion for the arts after closing the Gallery On The Green in May 2020.  Chip was the leading artist for 14+ years in that prestigious gallery.  A new focus on just Chip's work, both paintings and prints, can be seen at their new location, 65 Central St, Woodstock, VT (next to the Soulfully Good Cafe and across from Bar Harbor Bank).  Visit Chip in his studio to see him paint and ask questions about his work with a well lit, intimate gallery next door showing his latest 20-30 paintings and option to choose from over 300 of his customizable prints on canvas. 
Chip and Opal  are collaborating with the Cox family (new owners of  The Soulfully Good Cafe) next door to offer the ArtCafé, Saturday and Monday evenings, 5:00-8:00 pm, August through October 14th. Come visit and enjoy an evening of light jazz, food, drink and art. The perfect combination for relaxing indoors or outdoors in our courtyard. Well behaved pets are welcome.
Open 10:00 - 5:00 pm on weekends. Flexible "by appointment or by chance" on weekdays as the Evans' apartment is on the second and third floors only minutes away.  
Opening Hours
Saturday and Monday 10:00 AM to 8:00 PM (ArtCafe 5:00 PM to 8:00 PM; Sunday  11:00 AM to 3:00 PM.  Tuesday through Thursday by chance or by appointment. Call Opal's cell 603-748-1582.
Contact
Chip Evans
65 Central St
Woodstock, VT 05091
United States