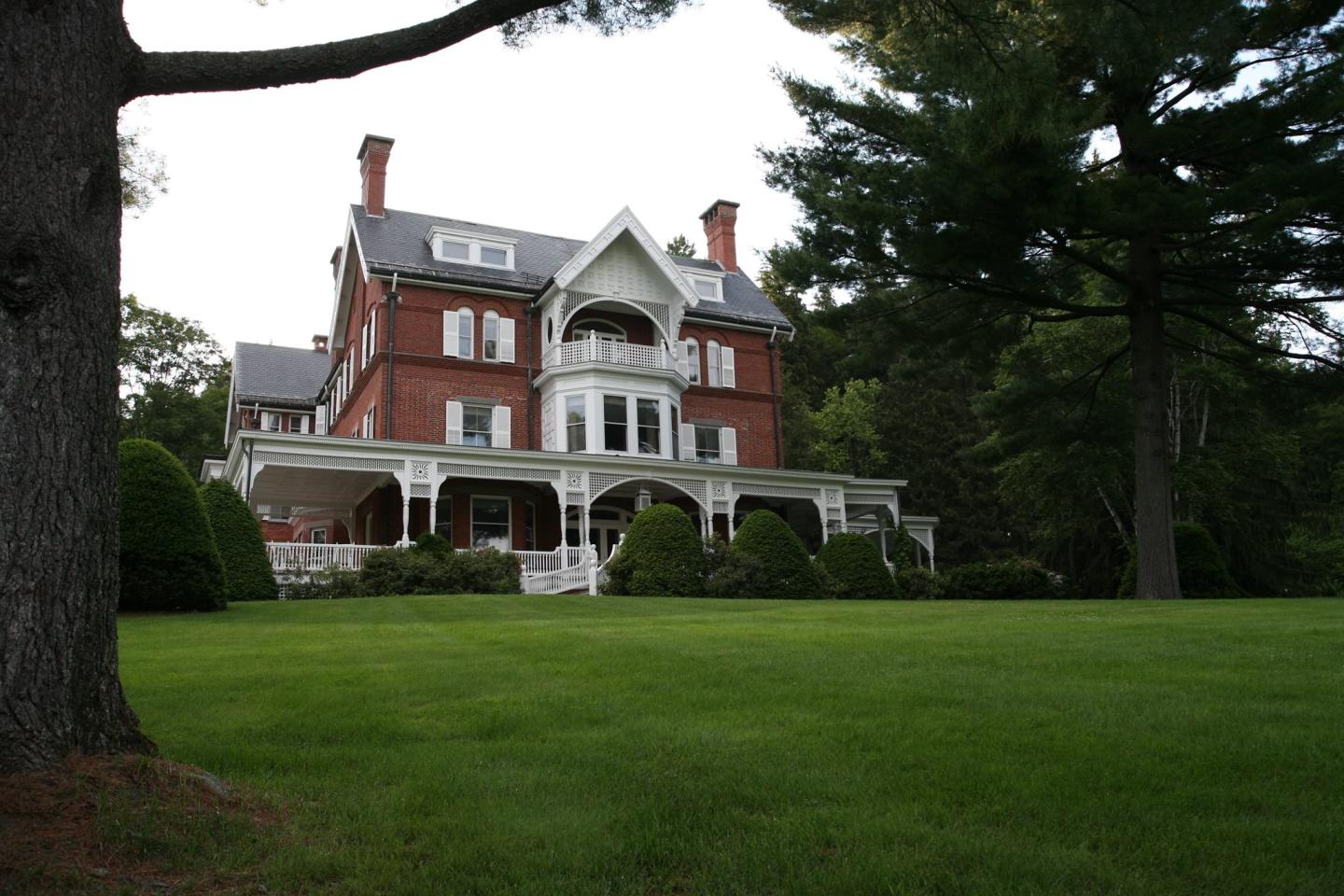 Marsh-Billings-Rockefeller National Historical Park

Marsh-Billings-Rockefeller National Historical Park is Vermont's only National Park.  Established in 1992, the Park interprets the evolving nature of stewardship and the lives and work of the three generations of families that called this place home. The park is also one of the oldest scientifically-managed forests in the country, a tradition continued to this day by the National Park Service and its many partners.
There is much to experience at your National Park - join a ranger for one of our many special programs including tours of the Mansion with its outstanding collection of Hudson River School artwork; become a Junior Ranger or check out a kids activity backpack; stroll the carriage roads and trails that crisscross the Mount Tom Forest leading to the Pogue, a 14-acre pond, and breath-taking views of the village and surrounding countryside; or just pack a picnic and sit a spell in the beautiful gardens.  
The park is named for George Perkins Marsh, author of Man and Nature (1864) and one of the nation's first environmental thinkers, who grew up on the property exploring its streams and forests as a young boy. It is also named for Frederick and Julia Billings and their daughters.  Frederick Billings was a 19th-century lawyer and railroad entrepreneur who bought the property from the Marsh family and who was deeply influenced by Marsh's conservation thinking. Billings established a progressive dairy farm and professionally managed forest on the property. After his death, the work was continued by his wife, Julia, and daughters. His granddaughter Mary French Rockefeller and her husband Laurance Spelman Rockefeller sustained Billings' practices in forestry and farming during the latter half of the twentieth century. Marsh-Billings-Rockefeller National Historical Park, which includes the property's residential core and 550-acre historic forest, was created in 1992 as a gift to the American people by Mary and Laurance Rockefeller.   The park operates in partnership with the adjoining Billings Farm & Museum, an operating dairy farm which continues Billings' agricultural legacy.
The park and farm share public parking and visitor orientation space at the Billings Farm & Museum's visitor center. To access the National Park or Billings Farm & Museum via GPS, use the address "69 Old River Rd".
Opening Hours
Due to COVID-19, park operations have temporarily changed. 
The Outdoor Visitor Center, directly in front of the Carriage Barn Visitor Center, will be open daily from 10:00 am to 5:00 pm, Memorial Day weekend (late May) to October 31. Indoor restrooms will be available inside the Carriage Barn Visitor Center. A temporary restroom is also available outside of the Forest Center.
No guided tours of the Mansion are being offered at this time. Please visit our website at www.nps.gov/mabi for any changes or updates regarding mansion tours. 
The Billings Farm & Museum is open daily from 10:00 am to 5:00 pm, April 30th through October 31st.
The park's 20 miles of trails and carriage roads are open year-round. They are available for hiking and equestrian use in the spring, summer, and fall. When winter snows arrive, some of the park's carriage roads and trails are groomed for cross-country skiing and managed by the Woodstock Inn and Resort Nordic Center. 
Contact
Phone:
(802) 457-3368 x222
54 Elm St
Woodstock, VT 05091
United States