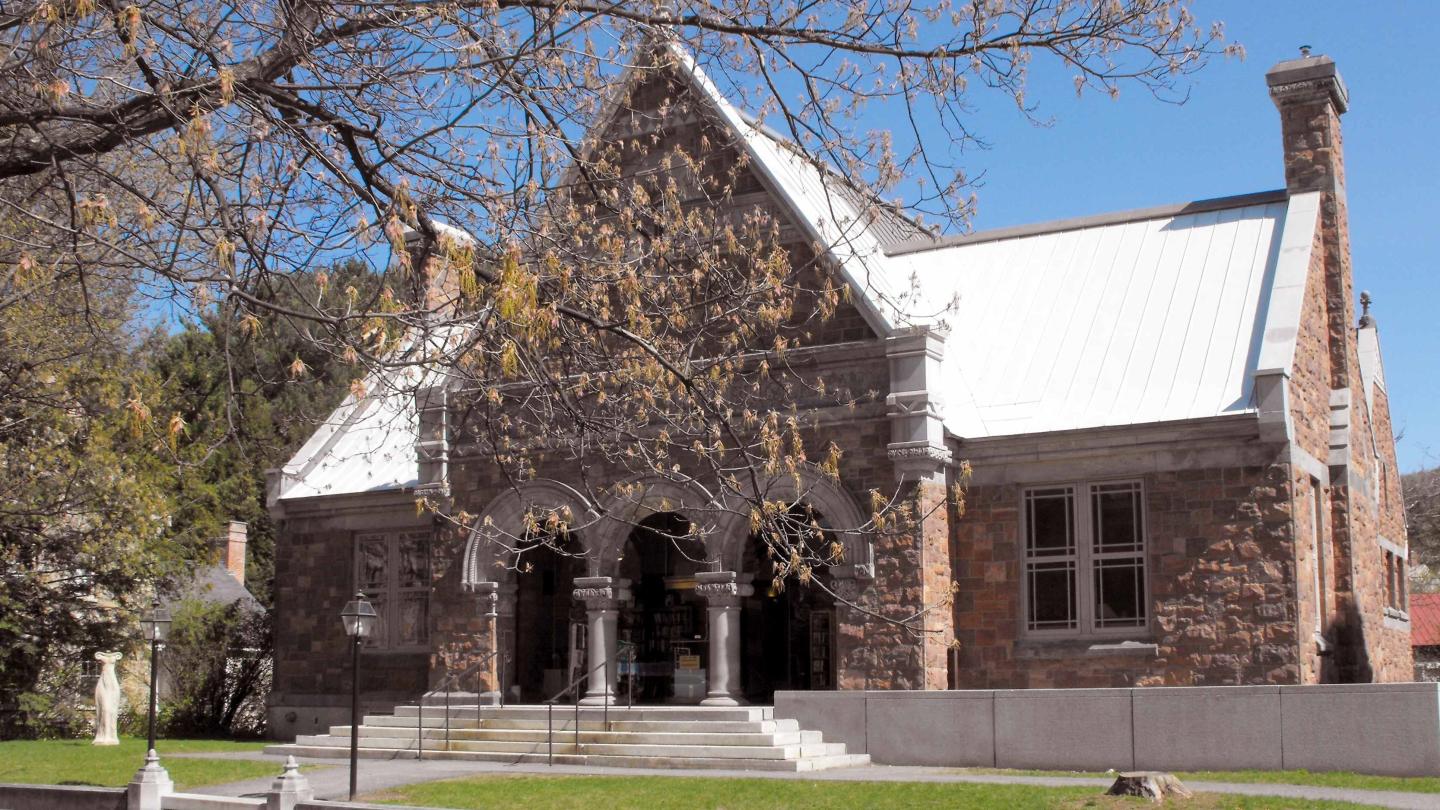 Norman Williams Public Library

Built in 1883, Norman Williams Public Library is the cornerstone of the community, promoting lifelong learning and community collaboration. We welcome patrons and visitors to our historic building, centrally located on the Village Green. Our helpful staff is happy to help you explore our collection ranging from Vermont history to new acquisitions. 
The Library is open 10 am to 6 pm Monday through Friday, staying open until 8 pm on Tuesdays, and 10 am to 4 pm on Saturdays. We are closed Sundays and holidays.
The Library provides secure Wi-Fi connection, public computers, printing, fax and copying capabilities in addition to one-on-one technology trouble-shooting help. As a service to the community, we offer the use of the building and grounds for meetings and events (by prior arrangement) to you or your organization.
The Foyer houses an ongoing Book Sale displaying books donated to raise funds for the Library. Our Reading Room, with its warm hearth, welcomes readers who appreciate quiet spaces to enjoy a broad selection of newspapers and magazines. Meetings and programs are held in the Room of Requirement. There is a rotating art exhibit and occasionally a musician sharing quiet music on our grand piano on the Mezzanine. In the Children's Room, you will find books, games, and puzzles to delight children of all ages. 
We offer hundreds of programs each year, both in-person and virtual. Drop in and play chess on Tuesdays or join the knitters' group on Thursdays. Story Times for babies on Tuesdays and toddlers on Thursdays are very popular. We also host presentations by local and national authors. A favorite event is the traditional Wassail Weekend reading of A Child's Christmas in Wales. Details may be found on our website.
Please come and visit!
 
Opening Hours
Monday - 10am-6pm
Tuesday - 10am-8pm
Wednesday / Thursday / Friday - 10am-6pm
Saturday - 10am - 4pm
Sunday - closed
Contact
10 The Green
Woodstock, VT 05091
United States