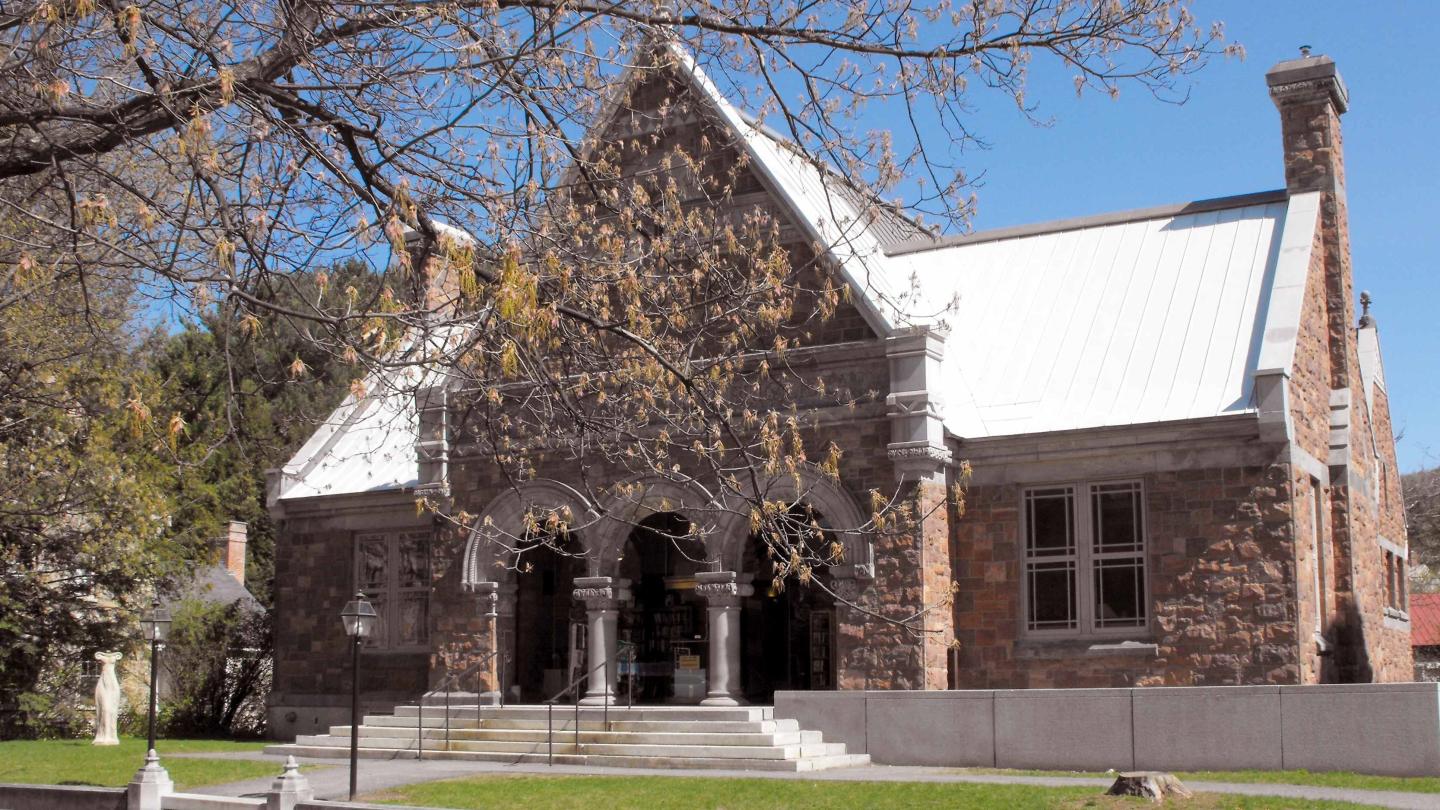 Norman Williams Public Library

The Norman Williams Public Library enriches the intellectual and cultural life of the greater Woodstock community by providing access to literature, culture, current information and technology; promoting the love of reading; fostering the free and open exchange of ideas; serving as a gathering place for people of all ages; and supporting lifelong learning for all. Come visit us in our historic 1883 building!
Norman Williams Public Library is the cornerstone of the community, promoting lifelong learning and community collaboration. We welcome patrons and visitors to our historic building located on the Village Green. Readers who appreciate quiet spaces will enjoy our Reading Room with its warm hearth and broad selection of newspapers and magazines.
Our knowledgeable staff can guide your selection from more than 55,000 sources of information. The use of public computers, printers, copiers, fax and secure WIFI connection are available at no charge. Technology classes and individual tech help are also available.
Every year we offer over 400 programs for adults and children, including Bookstock and Wassail Weekend activities. The Children's Room find a wooden train table, building bricks, a dollhouse, toys and activities to delight children of all ages. 
Please come and visit!
Opening Hours
Monday - 10am-6pm
Tuesday - 10am-8pm
Wednesday / Thursday / Friday - 10am-6pm
Saturday - 10am - 5pm
Sunday - closed
Contact
10 The Green
Woodstock, VT 05091
United States