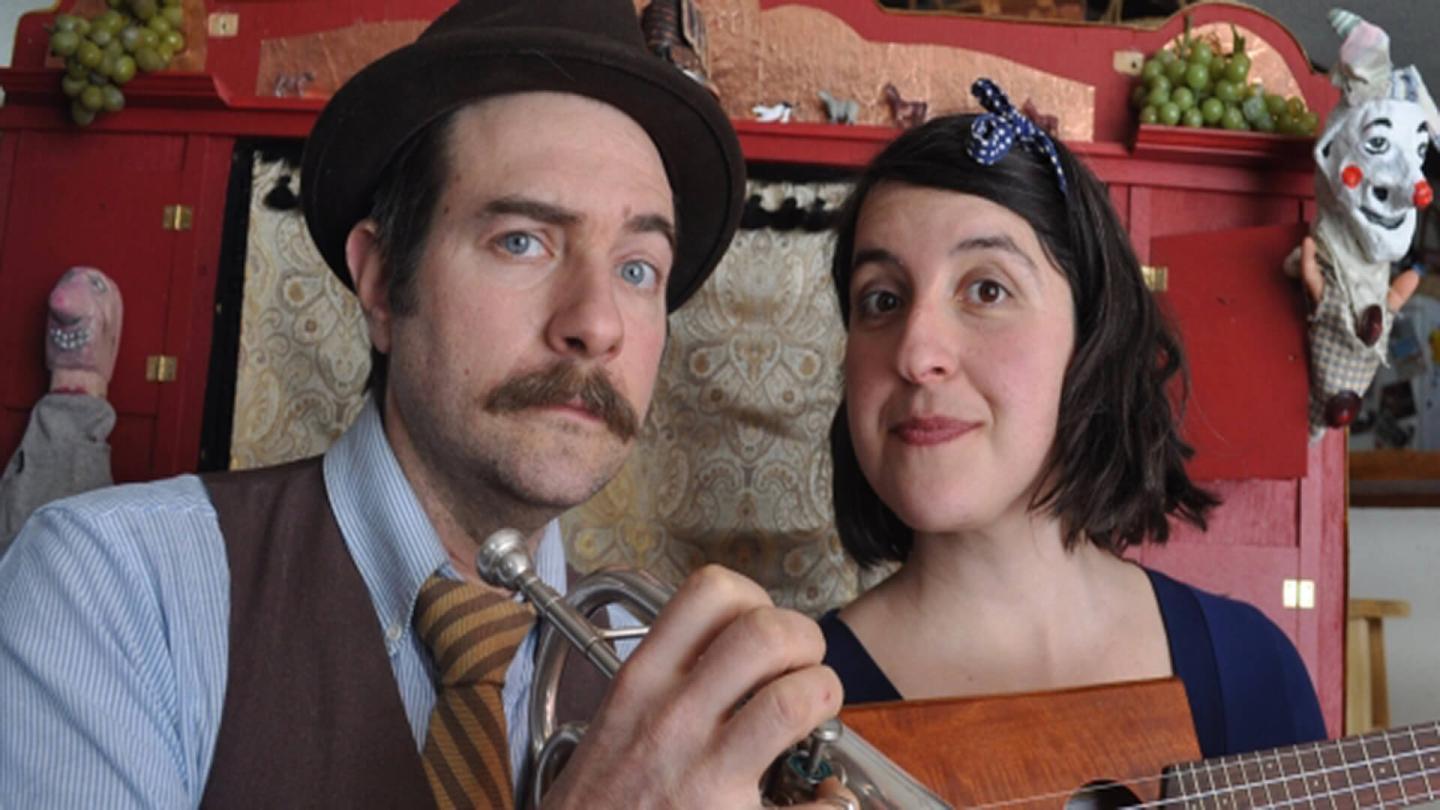 Events
Holiday Punch Puppet Show!
HOLIDAY PUNCH! 
Punch and Judy are almost ready to celebrate Thanksgiving.  They've got the stuffing, the sweet potatoes, and the cranberry sauce.  The only thing they are missing is the turkey.  Audiences will split their sides laughing as Mr. Punch tries to catch the main dish, while avoiding crocodiles, his badly behaved baby and his dog Toby, (who looks suspiciously like a skunk).  The skillfully operated hand puppets are chock full of surprises and tricks, as is the elaborate stage. The show is rounded out with live music played on a variety of instruments, from the ukulele to the bicycle pump.
 
Modern Times Theater has been adapting and updating Punch and Judy shows for over a decade.  Co-founders Rose Friedman and Justin Lander are a husband and wife duo, and alumni of the Bread and Puppet Theater.  Parents themselves, they strive to present quality entertainment that the whole family can enjoy.
Space is limited to 70 seats in our theater. Advance purchase is strongly recommended!
Join us after the puppet show for a JUNK MUSIC & SOUND EXPERIMENTATION WORKSHOP. Space is limited. 
Dates & Times
23
November
11:00am to 12:00pm
Contact
Marie Cross
65 Stage Road
South Pomfret, VT 05067
United States

Upcoming
Events
View all events