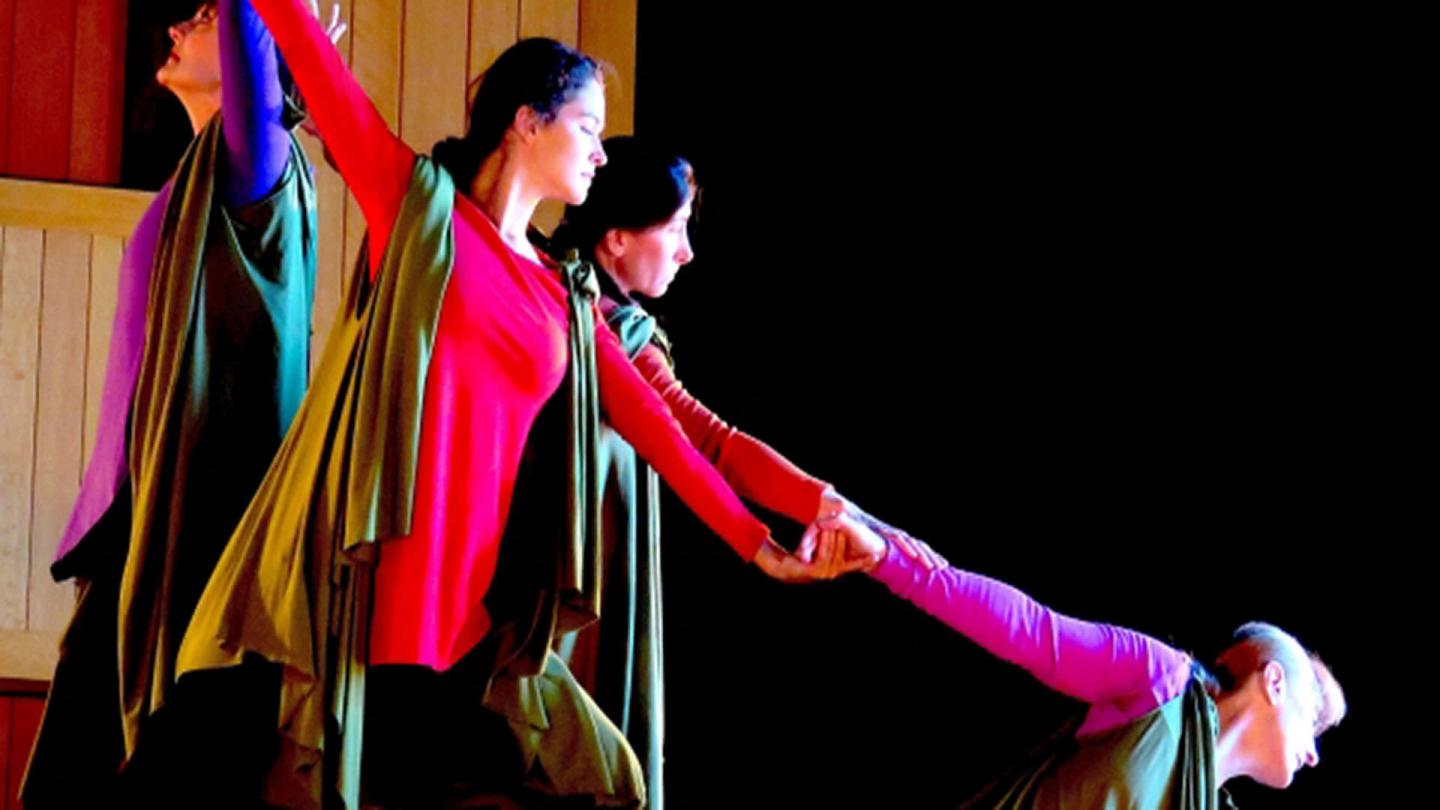 Events
Homage to Mary Oliver in Poetry & Dance
A unique tapestry of dance & poetry dedicated to Mary Oliver.
The Moving Spirit Dancers 
Nicole Conte, Suzi Malerich, Hope Yeager with Claire Kawski 
Choreography by Peggy Brightman
Poetry Readers
Robert Burchess, Norwood Long, Richard Schramm, Danelle Sims, Mary Jeanne Taylor
Poetry by Mary Oliver – and the Woodstock Poetry Workshop 
Pam Ahlen, Peggy Brightman, Blair Brooks, Laura Foley, Debby Franzoni, Jill Herrick-Lee, Brooke Herter James, Wendy Smith
New England's beloved Mary Jane Oliver (September 10, 1935 – January 17, 2019) won the National Book Award and the Pulitzer Prize. In 2007, The New York Times described her as "far and away, this country's best-selling poet.
About the participants: Members of the Woodstock Poetry Workshop include several published poets; the group began meeting in 2017. Our readers of poetry draw from backgrounds in theatre, music, and other arts.
The Moving Spirit dancers were featured in two 2018 GALA Dance showcases across the state by the Vermont Dance Alliance; they have performed in dance services at the North Chapel in Woodstock since 2012. Choreographer Peggy Brightman was a student of José Limon and Merce Cunningham; she performed for ten years with Concert Dance Company, presenting her choreography across the Northeast and in Europe. artistreevt.org | 802-457-3500 | 2095 Pomfret Road, South Pomfret, VT
See the full Bookstock schedule here: bookstockvt.org
Contact
Marie Cross
2095 Pomfret Road
South Pomfret, VT 05067
United States

Upcoming
Events
View all events