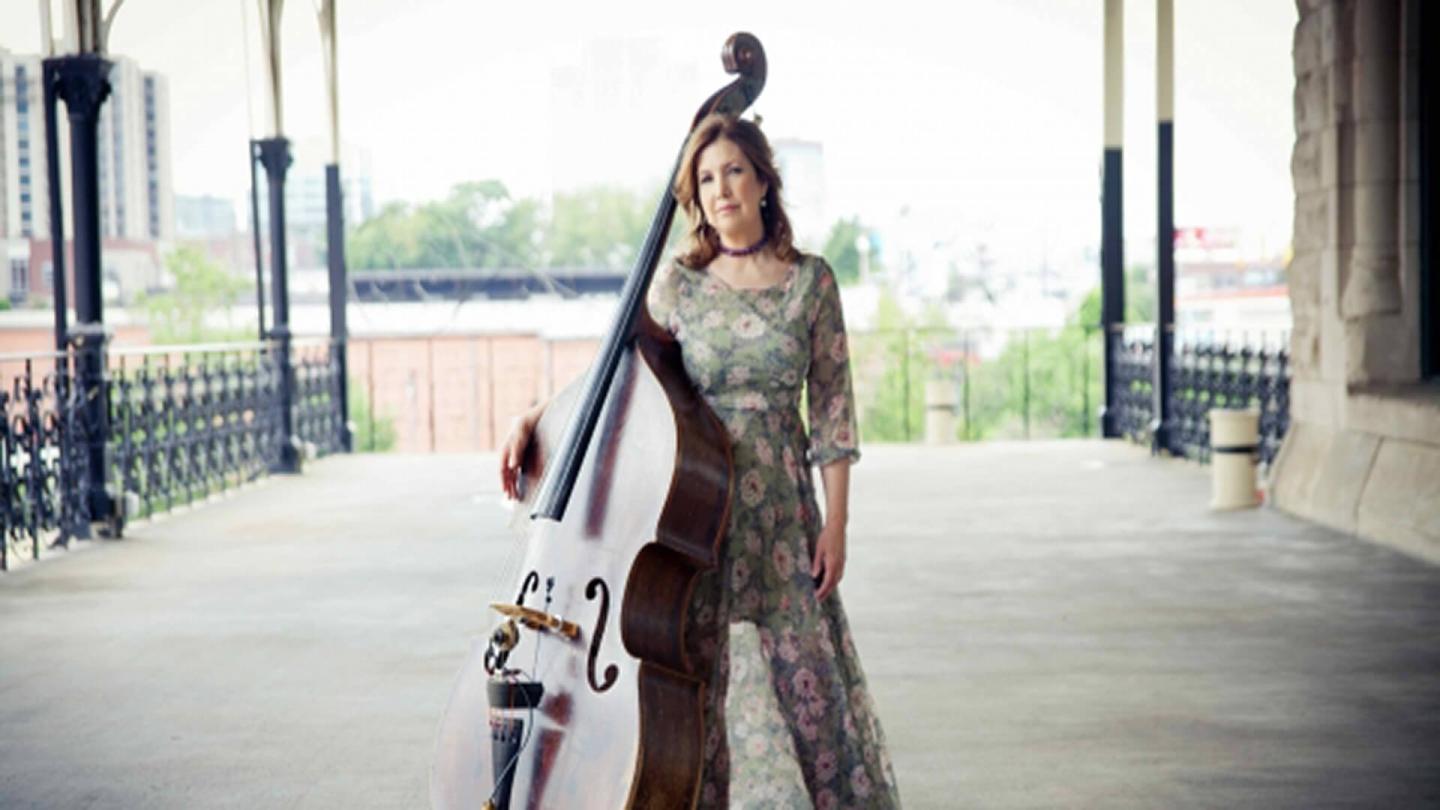 Missy Raines was named 2019 International Bluegrass Music Association Bass Player of the Year, for the 8th time, more than any other bass player in the history of the organization. Missy Raines has proven herself without doubt as an iconic bluegrass instrumentalist. But with her newest release, Royal Traveller, Raines has stepped into the spotlight as a songwriter for the first time. The album digs deep into Raines' family life and her upbringing in West Virginia. Featuring previous and current members of her live band, as well as cameos from other bluegrass greats such as Stuart Duncan and Tim O'Brien, the album is a gorgeous look into the perspective, history, and musical influences of one of Nashville's most beloved musicians, Missy Raines.
Royal Traveller is Raines' third album for Compass Records, and the first produced by Compass' owner and founder, and renowned banjo player Alison Brown. "I went into this project with Alison with the mindset that I wanted to stretch myself and see what I could do. I think we achieved what I was looking for, which is something further reaching and bigger than what I would have accomplished on my own," says Raines.
In 1998, Raines became the first woman to win IBMA's Bass Player of the Year award and she went on to win the title repeatedly for the next several years. Royal Traveller highlights this particular piece of Raines' history with the stand out track "Swept Away", which features the 5 first women to win IBMA instrumentalist awards, Raines, Brown, Sierra Hull, Becky Buller, and Molly Tuttle. "Swept Away" was named 2018 IBMA Recorded Event of the Year.
Dates & Times
7
February
7:30pm to 9:30pm
Contact
Marie Cross
2095 Pomfret Road
South Pomfret, VT 05067
United States

Upcoming
Events
View all events