June in woodstock
June is here, and Woodstock has once again transformed from sleepy mountain village into America's most beautiful summer town. The daffodils are in full bloom, and in the lobbies of our Inns and B&Bs, a feeling of anticipation hangs in the air. Beyond warm days, June kicks off an incredible roster of Summer events, drawing visitors both near and far!
Some might say June, July, and August are, without a doubt, the very best months to book a trip. But it's not just events that make June a special time in Woodstock. You'll experience the most picturesque small town New England has to offer– covered bridges, quaint downtown boutiques, and the smell of lilacs carried along a soft breeze. Oh, and don't forget the local Maple Creemees fresh from Spring sugaring season!  Whether you're searching for the quintessential Vermont get-away, or returning to Woodstock once again, use this guide to help plan the ultimate small-town weekend, or mid-week, adventure~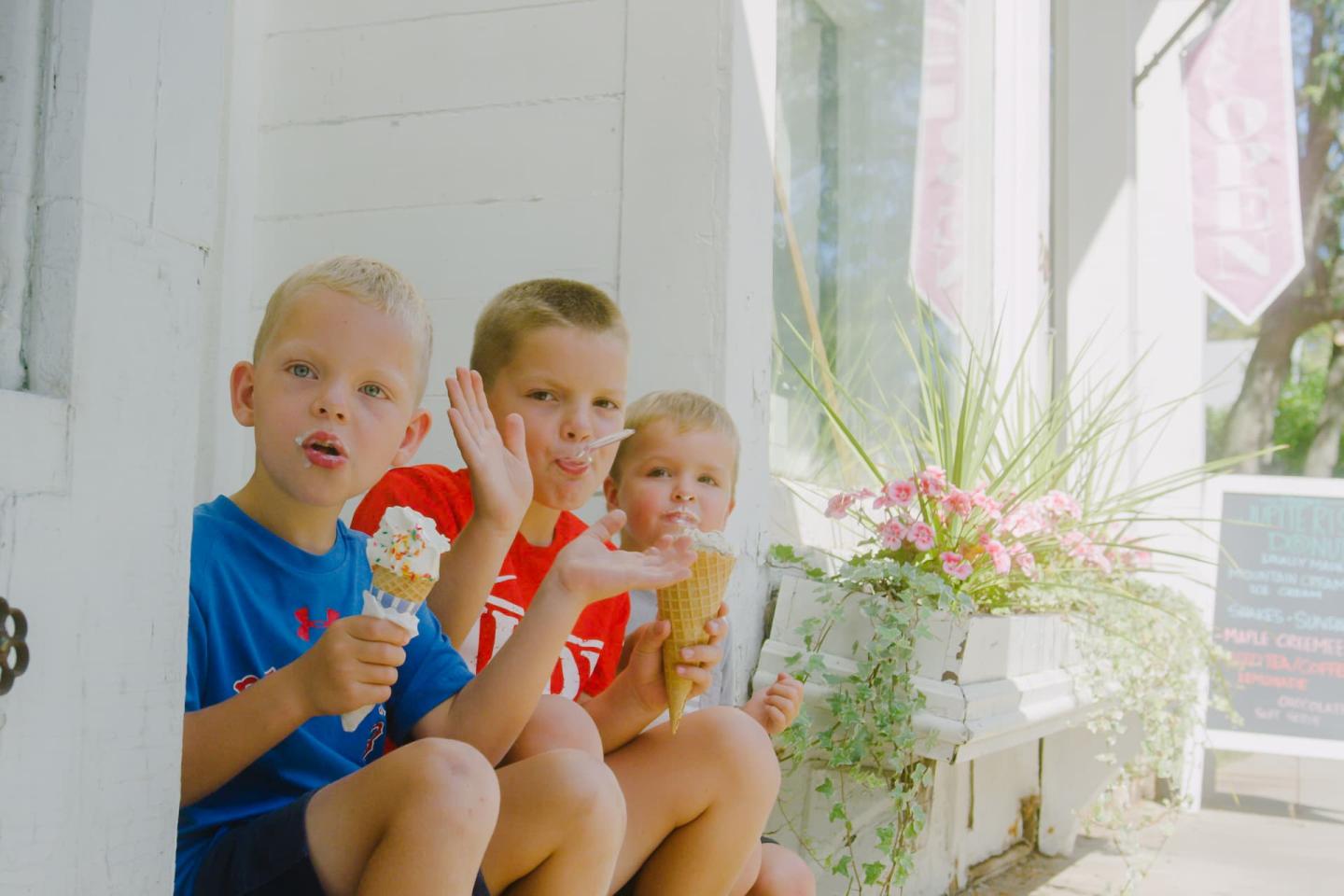 Seasonal flavors:
June in Woodstock brings the first of summer's seasonal flavors – from fresh local produce, to our favorite ice cream scoops.
It's picnic season! This is undeniably one of the best ways to enjoy Woodstock in the Summer months – grab a sandwich from

The Village Butcher Shop

or

Mon Vert Cafe

, and head over to the Village Green to spread out a blanket or make use of a picnic table. Or, enjoy the local's best-kept secret on the grassy hillside behind the History Center. This beautiful picnic spot slopes right down to the river, overlooking our iconic Middle Covered Bridge. After lunch, dip your toes in the river, or wander out along the rocks to where it gets deep enough to swim!

After lunch, swing by

Scoops Ice Cream

on Central Street and sample some incredible local flavors. We recommend the classic maple creemee, with maple crumble on top!

If you happen to join us for a mid-week stay, enjoy the farmers market on the Green

every Wednesday

in the summer

! Local purveyors and bakers come from near and far with tents, live music, and plenty of treats to eat a full meal. This is always a great opportunity to chat with our friendly locals, many of which attend weekly to fill their CSAs, and catch up on town news!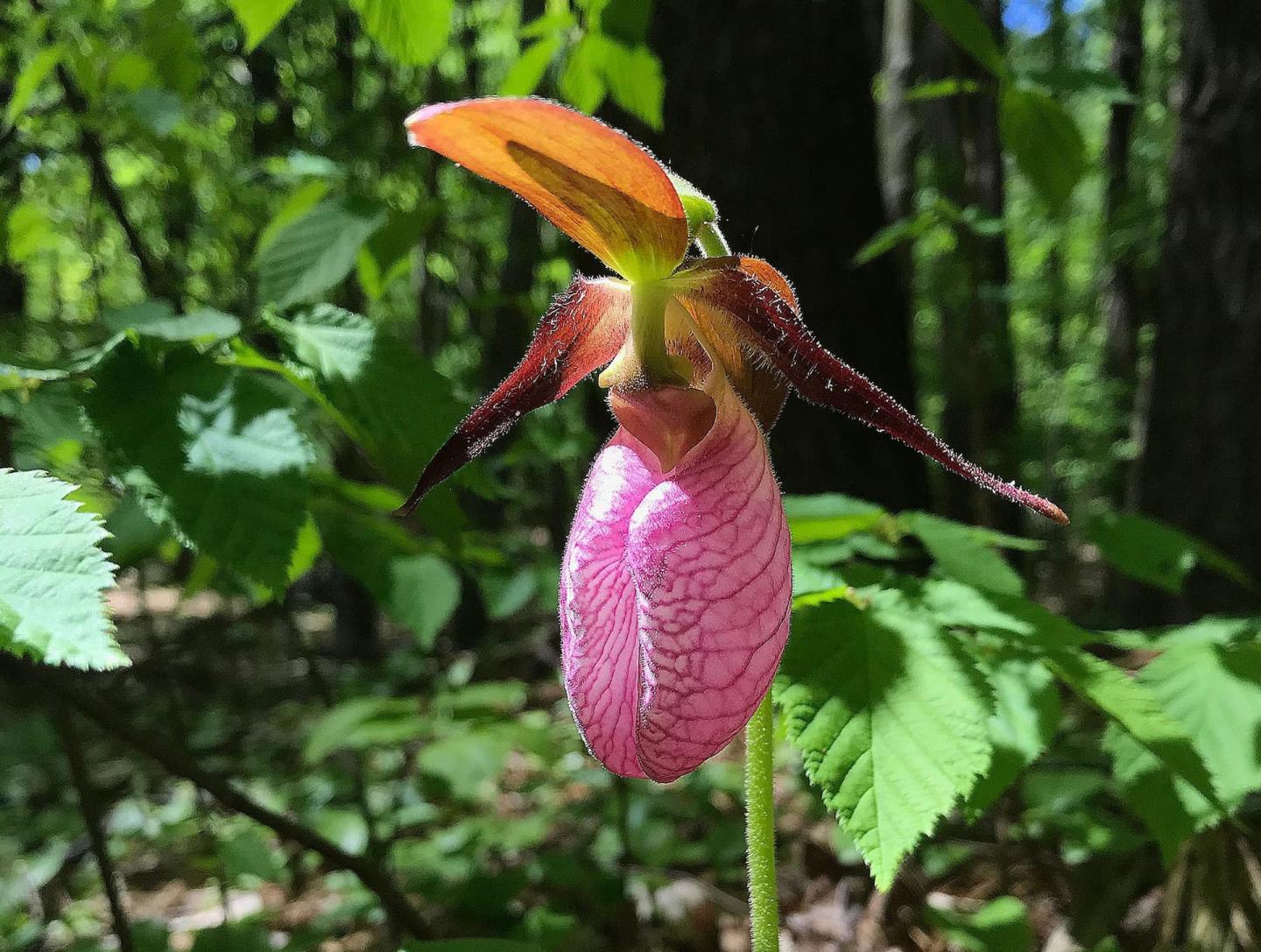 Getting outside!
There is no shortage of opportunities to get outdoors in June, from outdoor events like live music to hiking, biking, and exploring in the surrounding green mountains. Just outside the village, lush green pastures have been trimmed for the first time this season, and the hiking trails are cleared by a small army of local volunteers and National Park staff. 
Woodstock is home to Vermont's

only

National Park

– the Marsh-Billings-Rockefeller National Historical Park, and surrounding 600 acres of curated trails, carriage roads, and education centers. Wander through the stunning gardens, play a (free) round of Tennis on the Rockefeller tennis courts, or take a short, family-friendly hike to the Pogue – the mountain-top lake 2 miles above the mansion. Be sure to also check out the Carriage House visitor center, where a Park Ranger can help answer any questions and keep you apprised of the daily event roster!

If you're looking for a great way to get out in nature, but want something a bit more unusual (and slower-paced than a hike), take a look at the

Eshqua Bog Natural Area

, just 10 minutes from downtown. As the Nature Conservatory puts it: "Eshqua Bog

is a botanical wonderland of cold-climate holdovers from the post-glacial era 10,000 years ago. This preserve contains a diverse array of bog and fen plants: labrador tea, cotton grass, pitcher plants, showy lady's slippers, larches, and buckbean." Walk along 2 miles of boardwalk pathways and experience one of June's most incredible phenomena; the blooming of the

Pink Lady Slippers

. If you've never seen a Venus flytrap in the wild, you'll find plenty of those too!
Unique Events and Experiences:
Don't miss these iconic events on your trip to Woodstock. From festivals to music on the farm, there's something for everyone in Woodstock this June.
It's worth noting that Woodstock and many of our events are dog friendly! Bring your furry friend along for the ride– they'll love Woodstock as much as you do!