THURSDAY, JUNE 14…
Immerse yourself in nature with the Kelly Way Gardens Five Senses Tour! From 3 to 3:45 PM, examine the unique textures, smells, sights, sounds, and tastes of these picturesque gardens in late spring!
For the kids, from 5 to 7 PM, VINS is hosting its Nature Camp Kickoff, offering a sneak peek into camp programs offered to kindergarteners through 8th graders. Stop by for crafts, outdoor activities, and s'mores around the campfire!
Or meet the artist of Green Mountain Horse Association's new mural, Lisa Curry Mair of Canvasworks Designs, also from 5 to 7 PM. She'll discuss the process of making canvas murals and showcase her artwork depicting the activities that go on at GMHA!
What's better than a free movie screening? Visit the Town Hall Theatre for a showing of Being There (PG-13), the comedic tale of a sheltered gardener who becomes the unlikely advisor to a high-ranking politician. This Writers Guild of America Award-winning film is playing from 7:30 to 9:40 PM.
FRIDAY, JUNE 15…
Foodways Fridays at Billings Farm & Museum continue! Learn the Billings Farm farm-to-table process and see how to use seasonal vegetables and herbs in historic recipes. From 10 AM to 5 PM. 
Step out onto the green for a good cause! From 11 AM to 8 PM, the Health Care and Rehabilitation Services and the Woodstock Country Club are joining forces to raise funding for children's services with their 11th Annual Golf Tournament.
ALL WEEKEND LONG…
For a taste of adventure… and something hoppy, check out Vermont Bike & Brew at Killington Bike Park (June 15-17)! From Friday at 9 AM to Sunday at 4 PM, immerse yourself in a weekend of mountain biking that welcomes all skill levels. Don't miss the on-site camping, vendor garden, bike swap, whip-off competition, pond cross skinny bridge challenge, kids race, live music – and of course, beer! 
For outdoor fun for the whole family, you cannot miss the Quechee Hot Air Balloon, Craft & Music Festival (June 15-17). Be there when the gates open on Friday at 3 PM, or arrive bright at early for a 5:30 AM opening on Saturday and Sunday for a jaw-dropping display of balloons and activities, including: non-stop live music, sky-diving demonstrations, over 60 craft artisans and commercial vendors, a euro bungee, a rock climbing wall, a bounce house, local food, a beer and wine garden, and so much more!
Saturday and Sunday (June 16-17), get up-close-and-personal with the art of cheese making! From 10 AM to 5 PM, stop by Billings Farm & Museum for their Cheese & Dairy Celebration. Meet local cheese makers, sample their products, and learn how to craft your own cheese, ice cream, and butter!
To cap off your evening, visit the Town Hall Theatre for a showing of Adrift (PG-13) from 7:30 to 9:45 PM (June 15-18).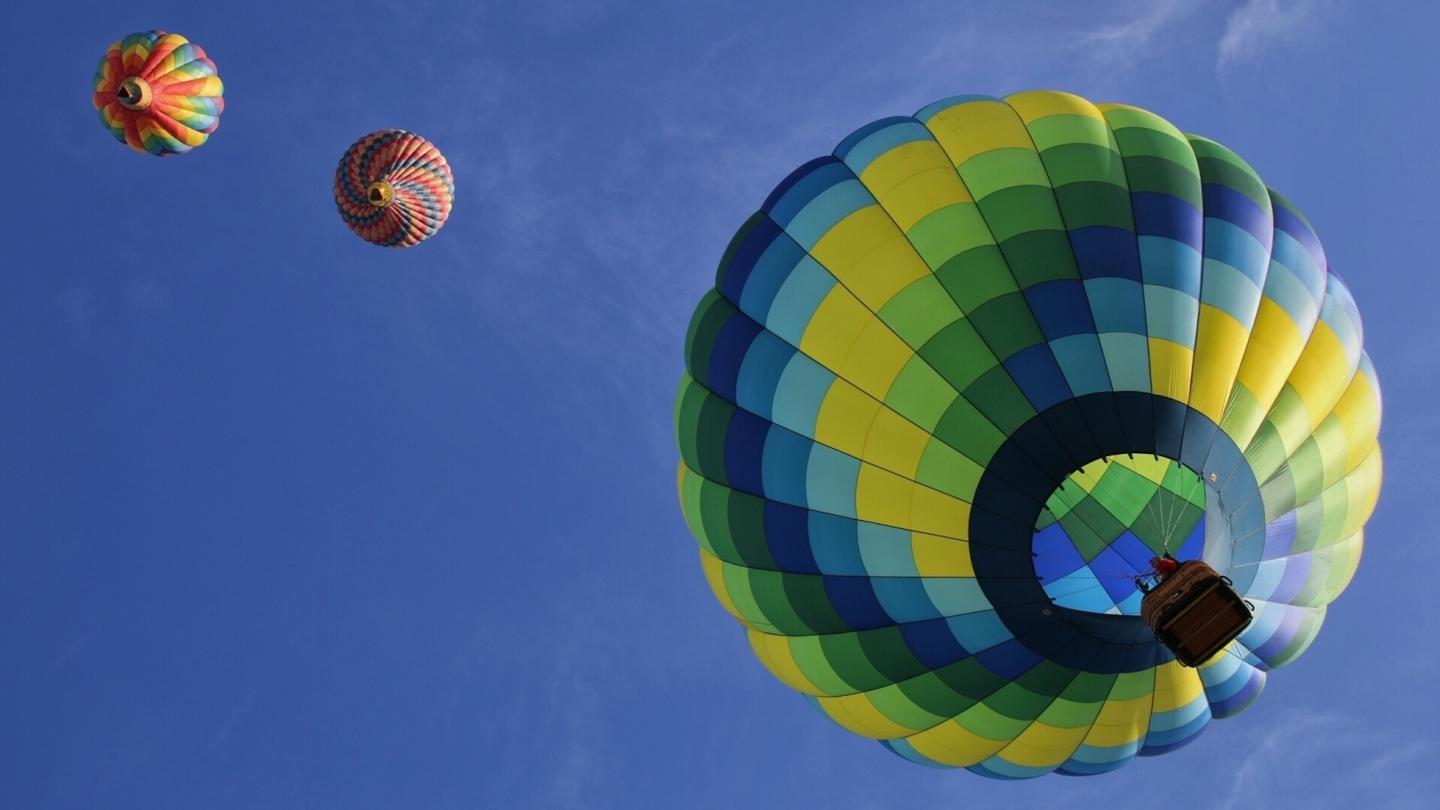 SATURDAY, JUNE 16…
If you're looking for a piece of the Appalachian Trail, join the Green Mountain Club for a 2.2 mile jaunt! You'll hike Dana Hill with National Park Service Ranger Heinz and Inge Trebitz of the O-Section from VT-12 to Woodstock Stage Road.  Van transportation is free, but you must register with the park at (802) 457-3368 x222.
For a more leisurely introduction to nature, from 9 to 9:45 AM, tour the 3-acre organic market garden, Kelly Way Gardens, as part of the complimentary Seasonal Cut Flowers: The Beautiful Blooms of June program.
To stock up on fresh produce, swing by the Mt. Tom Farmer's Market from 9:30 AM to 12:30 PM.
For an educational afternoon, visit Forest Center at Marsh-Billings-Rockefeller National Historic Park for a presentation of Historic Park Carbon Work Study: VT Forest Carbon Assessment with Dr. William Keeton. From 1:30 to 3 PM, Join a discussion with Dr. Keeton about his research, recently completed carbon assessment of VT forests, and projects to aggregate landowners into a larger carbon credit effort.
To toast to dad in style, book a reservation at the Winemakers Dinner hosted by The Lincoln Inn & Restaurant. From 7 to 10:30 PM, enjoy a 5 course menu paired perfectly with 5 tasting glasses of wine in one of the 10 Best Restaurants according to Forbes Magazine (2016).
Or take him to opening night of "It Can't Happen Here" by Sinclair Lewis, presented by BarnArts at Feast & Field (7 to 9 PM).
SUNDAY, JUNE 17…
is Father's Day! Enjoy the day with husbands and fathers and stop by ArtisTree for a social dance with live music by Tango Norte! Lessons are available at 3 PM and open dance runs from 4 to 7 PM. BYOB.