The Prince and The Pauper's resident Pastry Chef Livia Ferraz shares one of her favorite holiday recipes that you can make at home for your family and friends.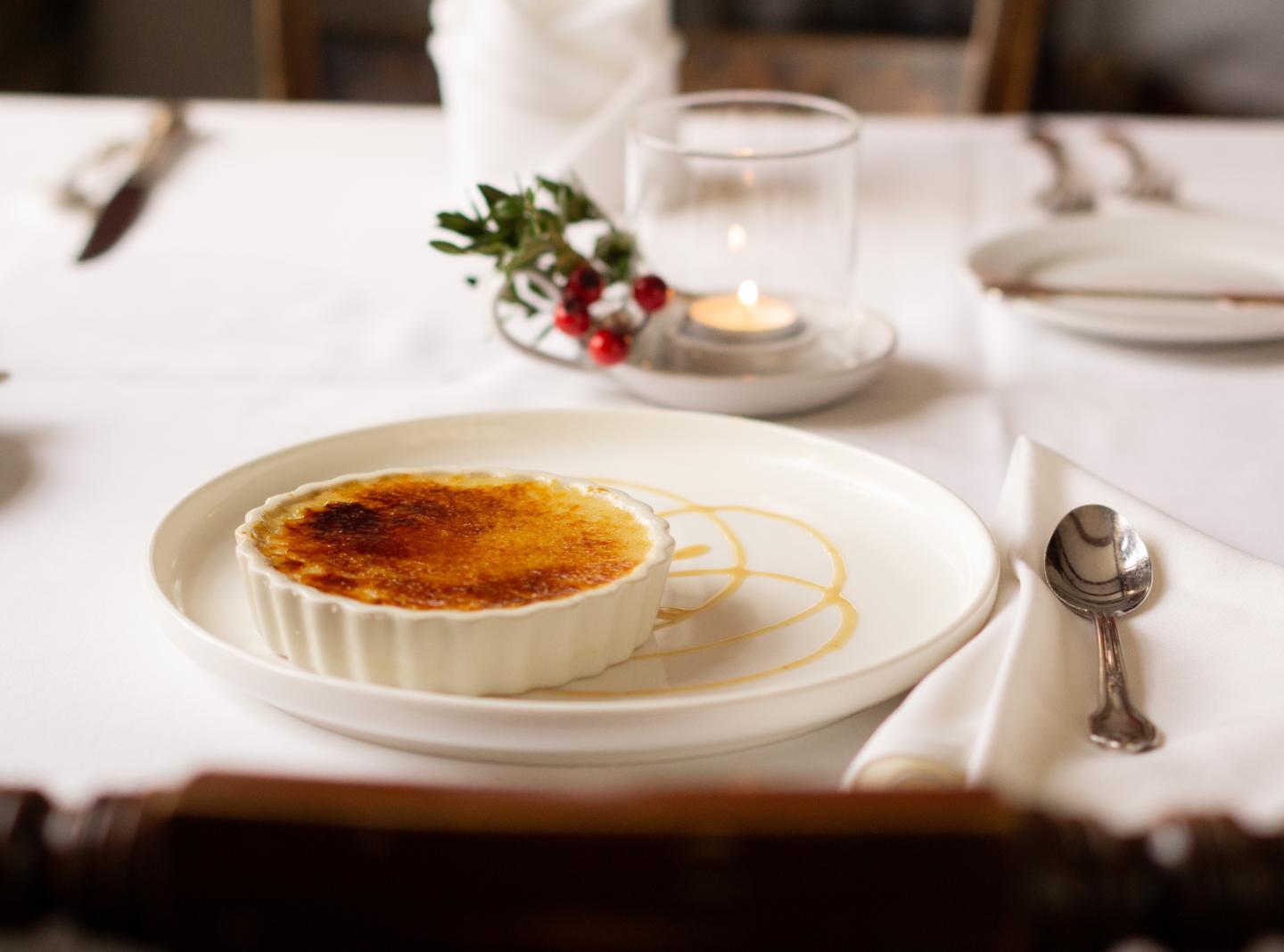 Ingredients: 
(Makes 6-7 servings)
3 ½ cups Eggnog

1 cup Heavy Cream

¼ Vanilla Bean, or 1 Tsp Vanilla Extract

2 Tbsp Sugar

6 oz Egg yolks* 

½ Tbsp Maple Extract
*6 oz of yolks = 10-12 eggs depending on size
Instructions:
Boil a pot of water for a water bath and heat the oven to 300°F with a tray on the top rack.


 

HEAT THE EGGNOG/CREAM MIXTURE:

In a medium saucepan, bring heavy cream, eggnog and vanilla to gentle a simmer, remove from the heat, cover and let it infuse for a few minutes (

NOTE

:

if using vanilla extract, add to cream and eggnog mixture after removing it from heat).


 

COMBINE YOLKS AND SUGAR:

In a bowl, whisk together the egg yolks, maple extract and sugar until combined.


 

TEMPER THE YOLK MIXTURE:

With the assistance of a ladle, slowly drizzle a third of the cream mixture into the bowl, while whisking vigorously until sugar is dissolved.
(Pro tip: Wrap a wet towel around the bottom of the bowl to slightly lift it from the surface and avoid spinning while you whisk).
FINISH THE CUSTARD:

Pour the tempered yolk mixture back into the saucepan, whisk to combine, and strain it back into the bowl.


 

Place ramekins into a 2 inch deep roasting pan, distribute custard into ramekins. Quickly torch the tops of the custard to get rid of any bubbles on the surface. Place the roasting pan in the middle/bottom rack of the oven, fill it halfway with boiling water.


 

Bake Crème Brulées for 50 mins.


 

Remove from the oven. When cool, sprinkle the top with sugar and torch it until caramelized. Enjoy!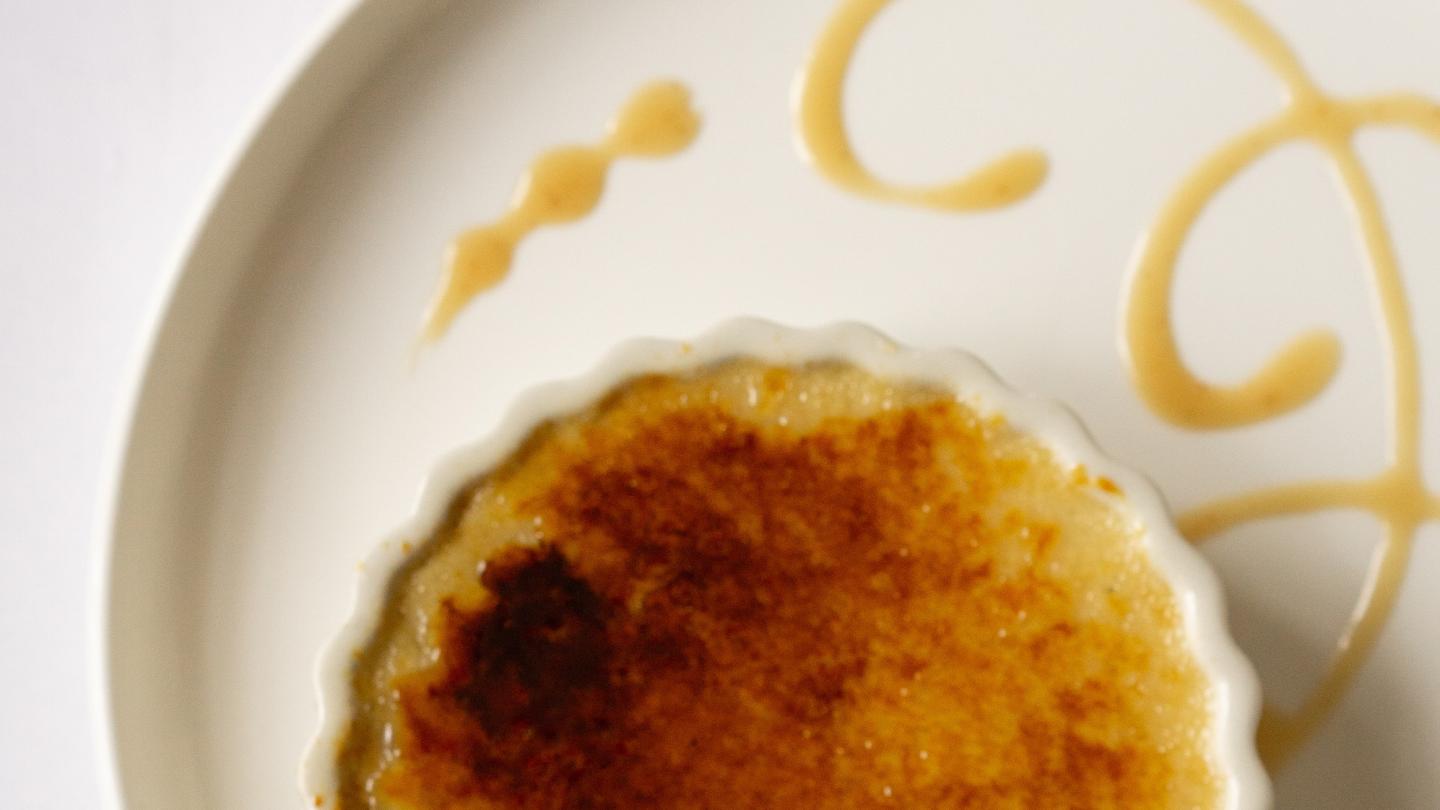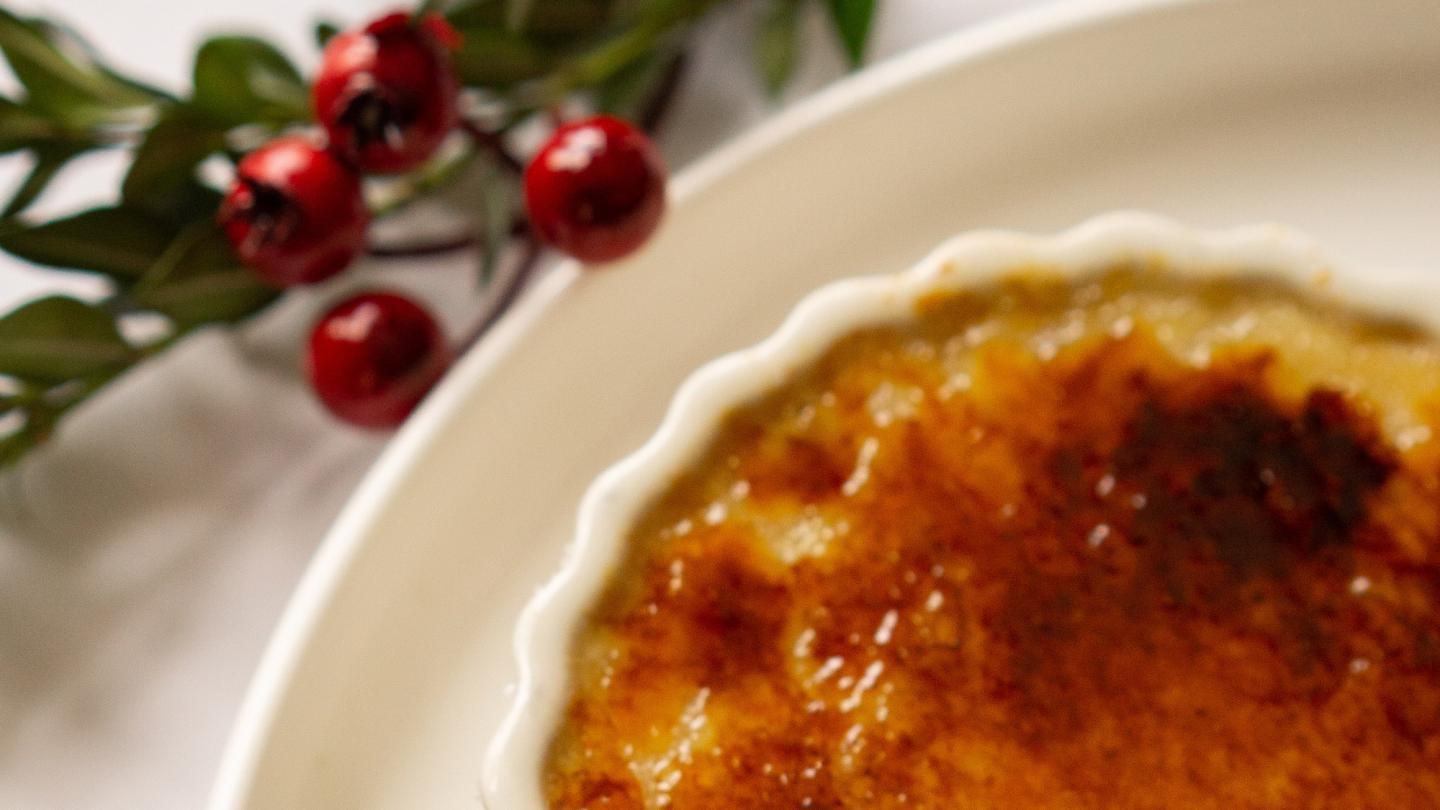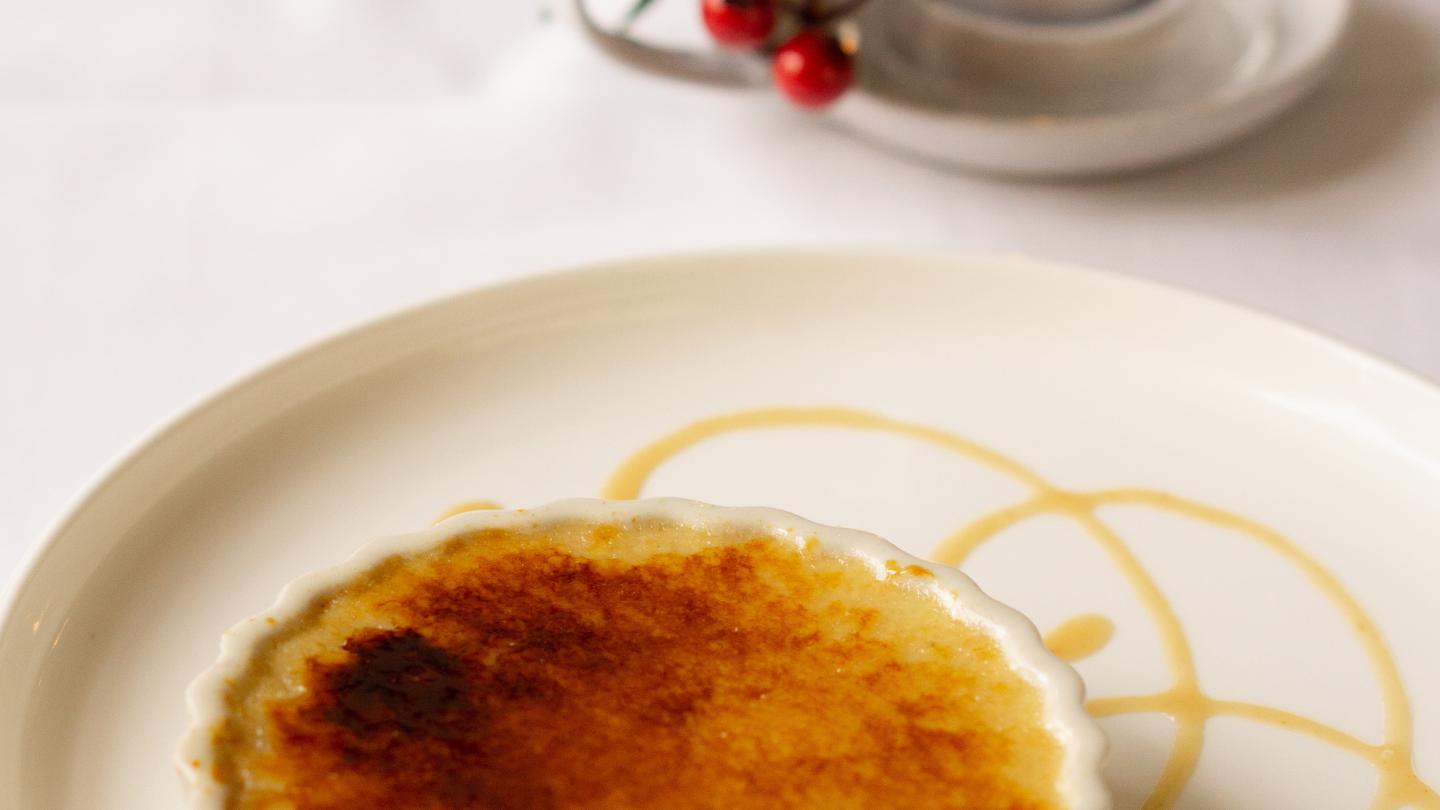 The Prince and the Pauper
The restaurant requires advanced reservations and offers a Prix Fixe menu, dinner and desserts change seasonally to highlight the best of ingredients coming directly from the talented chef's vision to your plate.
The dessert menu is subject to change nightly based on Pastry Chef Livia Ferraz's vision and inspiration,  you can find the current dessert menu here. 
We hope however you celebrate the holidays this year it ends up being with the people you love. One of the best ways to show your love is through food, and who doesn't love a good dessert? Merry Christmas and Happy New Year!
TO ACCESS MORE GREAT CONTENT ON the WoodstockVT.com BLOG...