Checking in
Village charm: Looking for accommodations offering equal parts comfort, beauty, and convenience? You'll find exactly what your heart desires at The Vesper, The Woodstocker, The Shire, and The Village Inn – all located within walking distance of Woodstock's historic village center.
Making a splash: If posting up poolside is essential for your stay, the village's Blue Horse Inn and the Woodstock Inn & Resort, as well as 506 on the River – just under two miles outside of town – aim to please. Or if you're looking for a nature-made swimming scene, South Woodstock's Kedron Valley Inn features a two-acre spring-fed private pond complete with a sandy beach begging you to dig your toes in.
Panoramic paradise: In view of another historic covered bridge is The Lincoln Inn, complete with cozy rooms and an award-winning restaurant – perched on the banks of the Ottauquechee River. Or you can revel in spectacular outdoor spaces at Deer Brook Inn (grilling and lawn games, anyone?), Farmhouse Inn (featuring a barn deck made for stargazing), and the stunning Jackson House Inn, with its own freshwater trout pond with a pebble beach.
A fan of retro flair? Spend your nights at Sleep Woodstock for some 1960s roadside charm.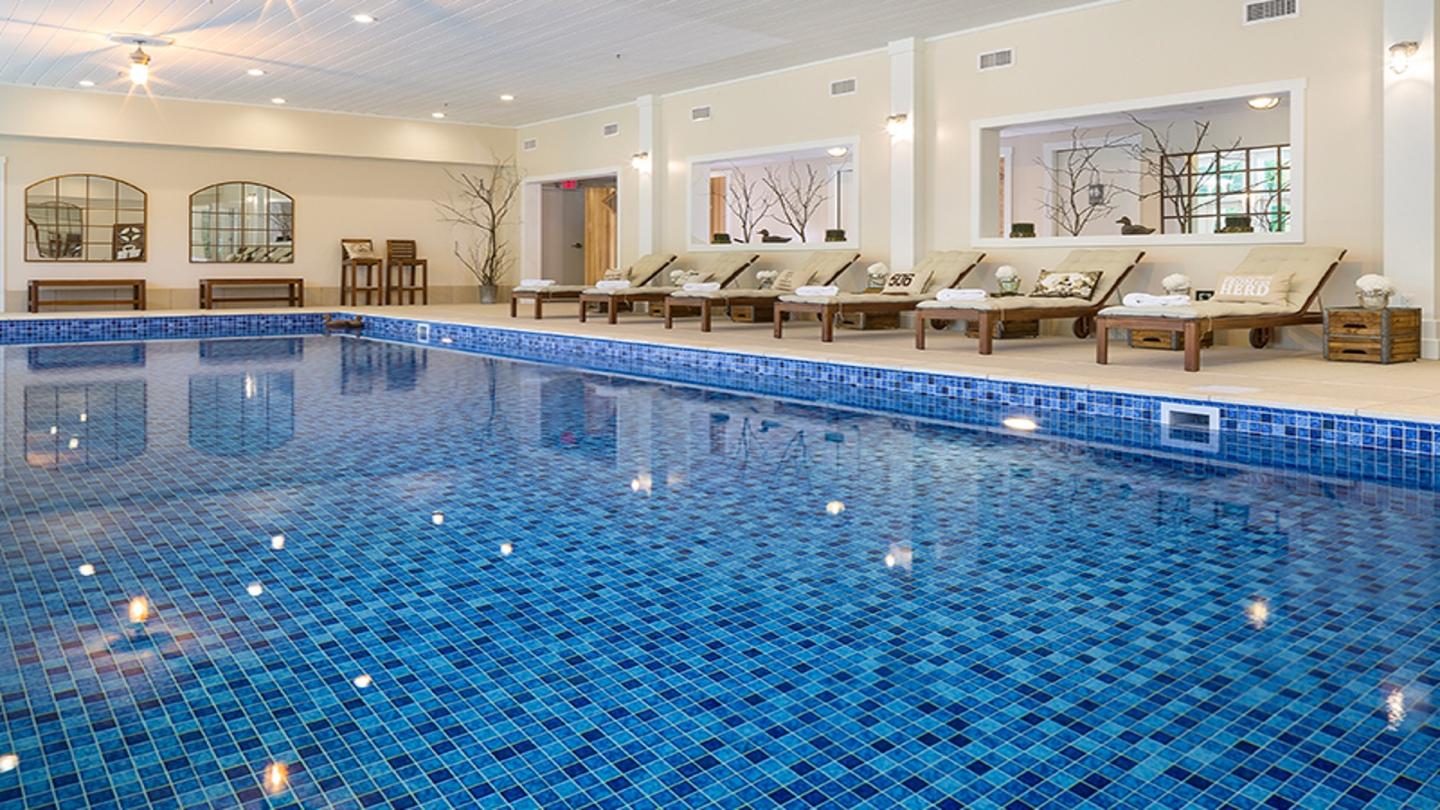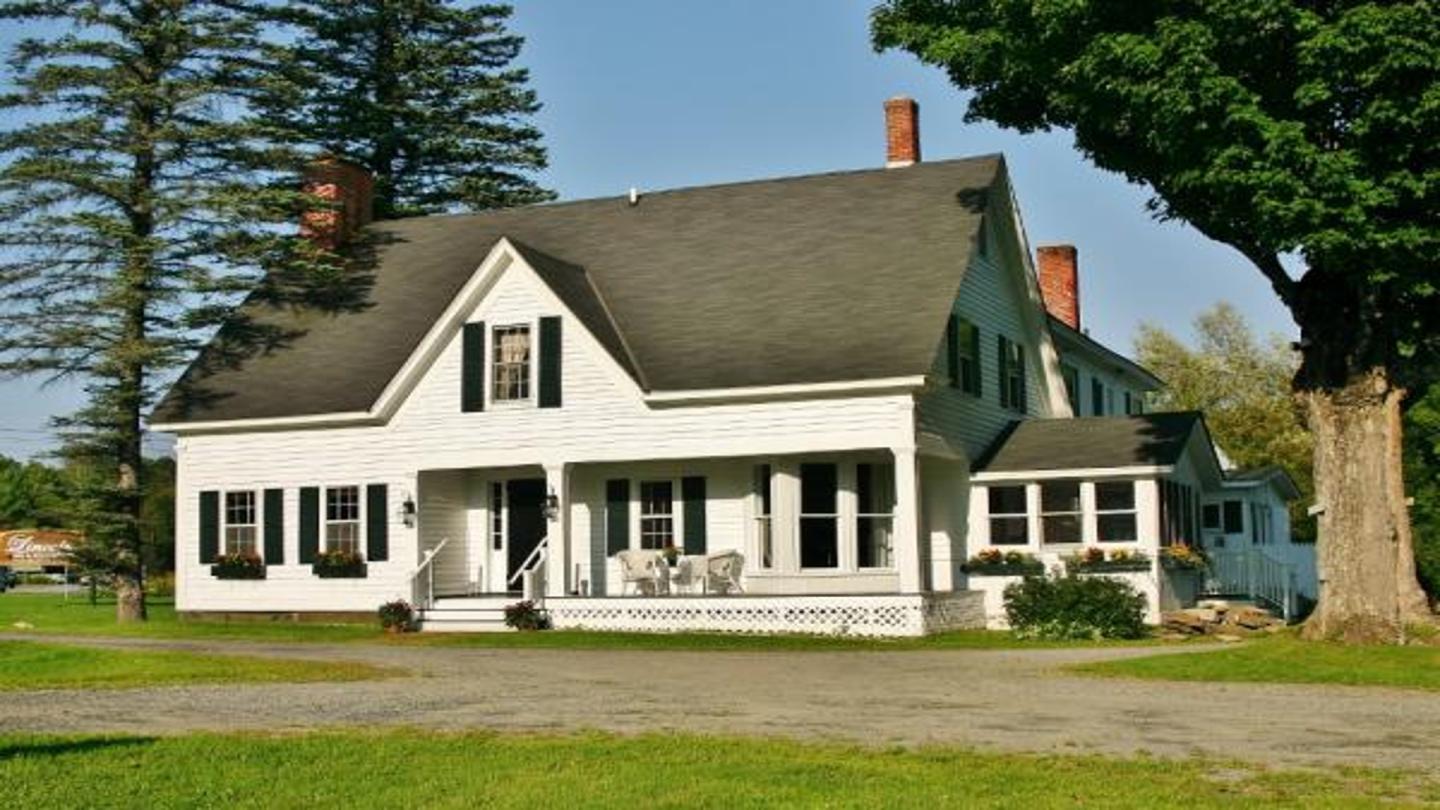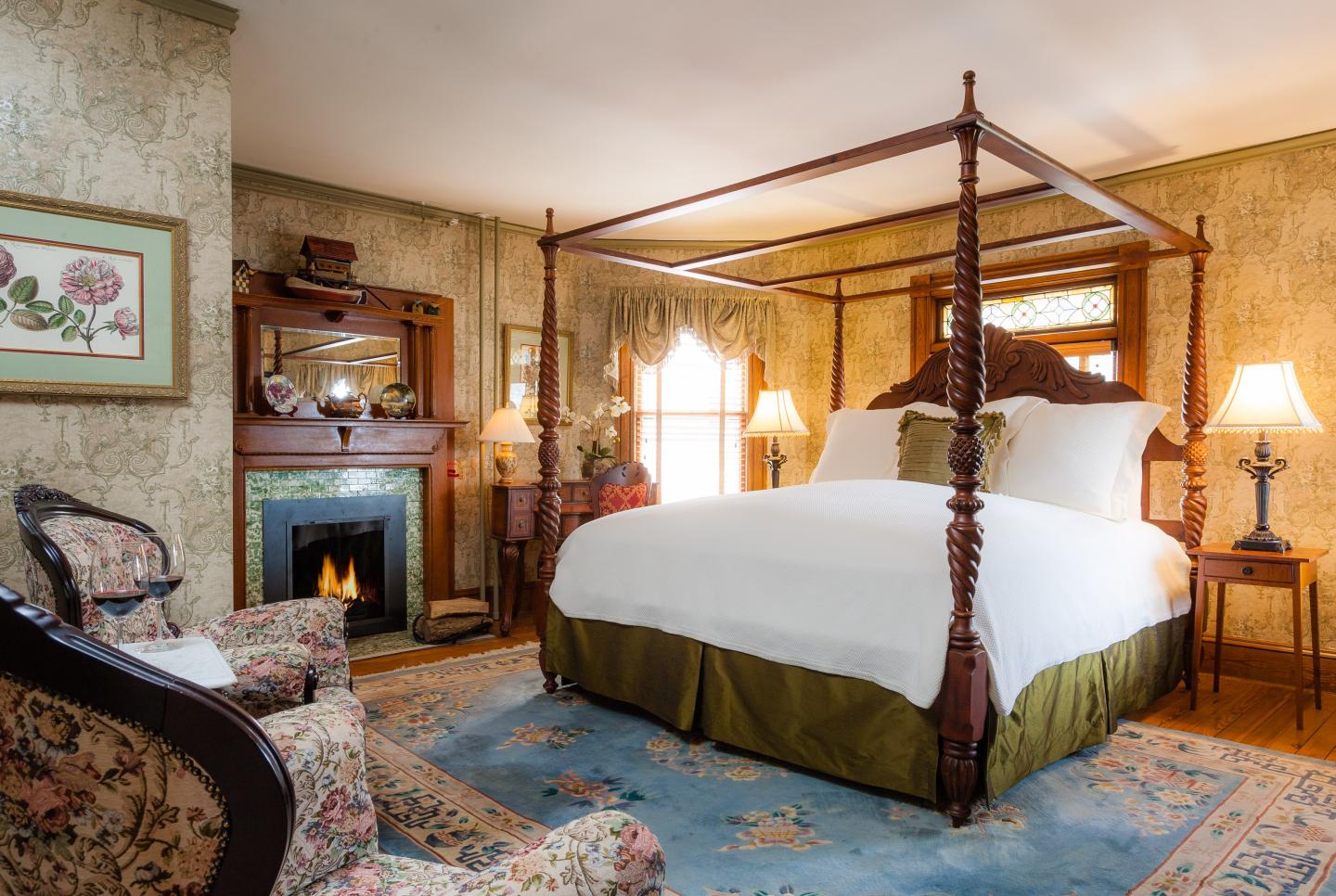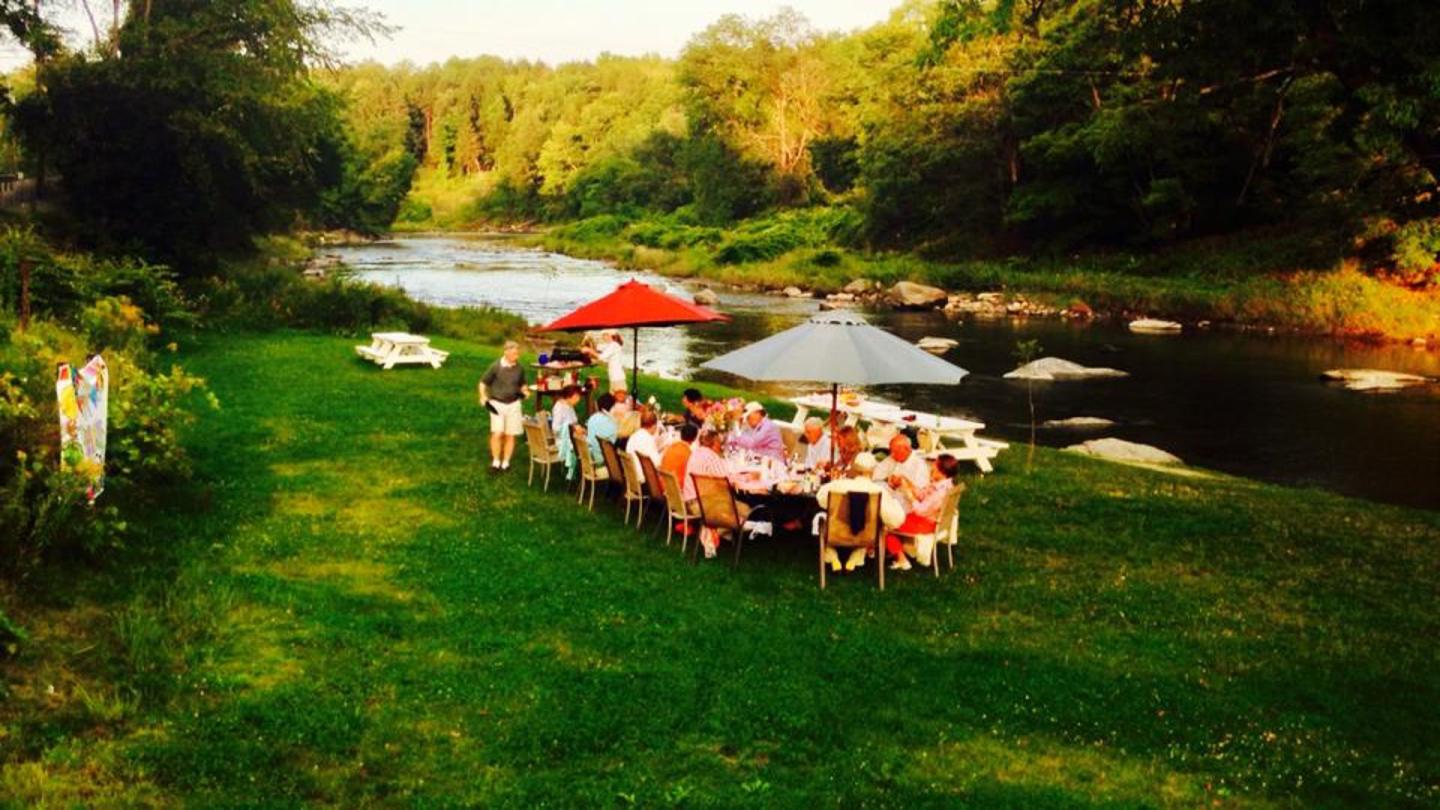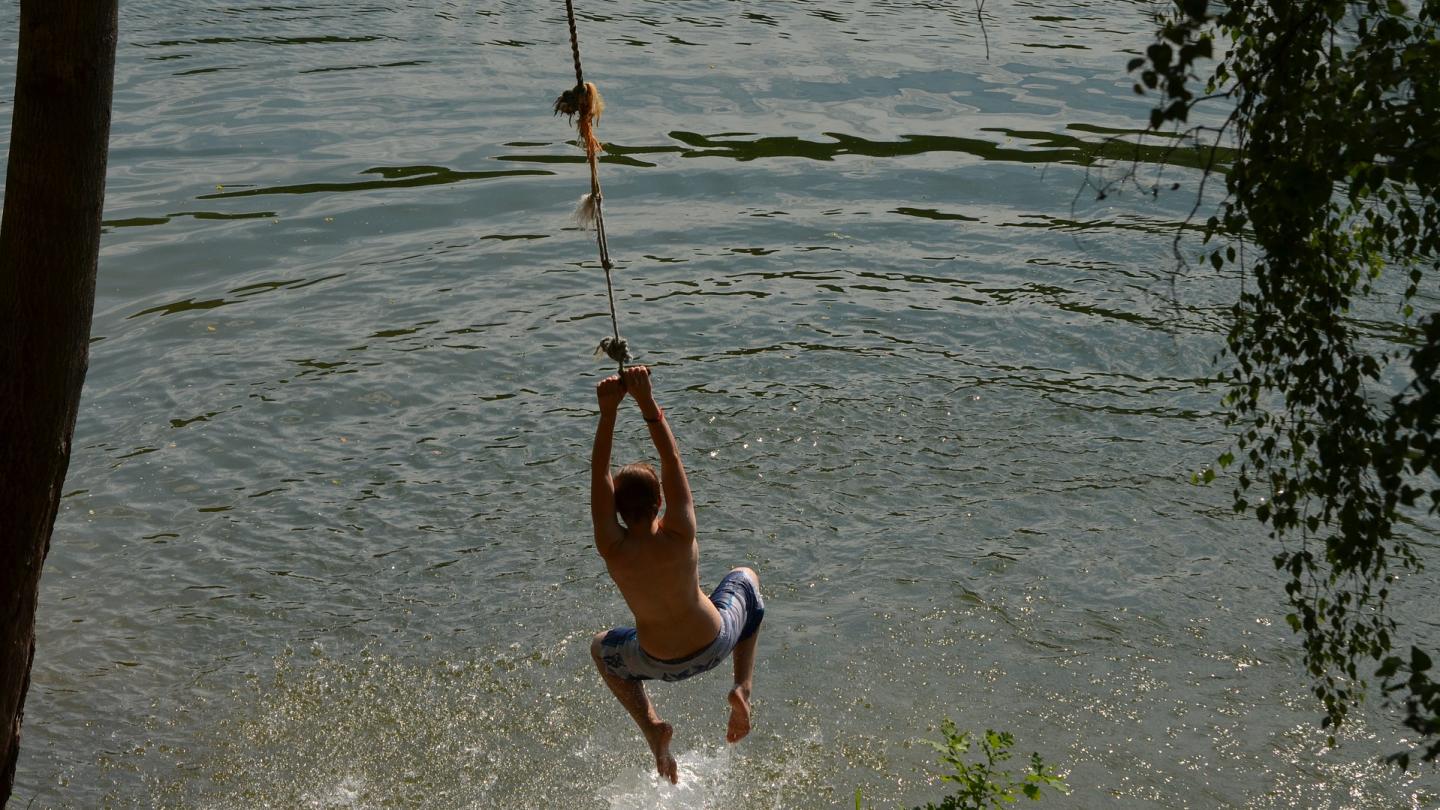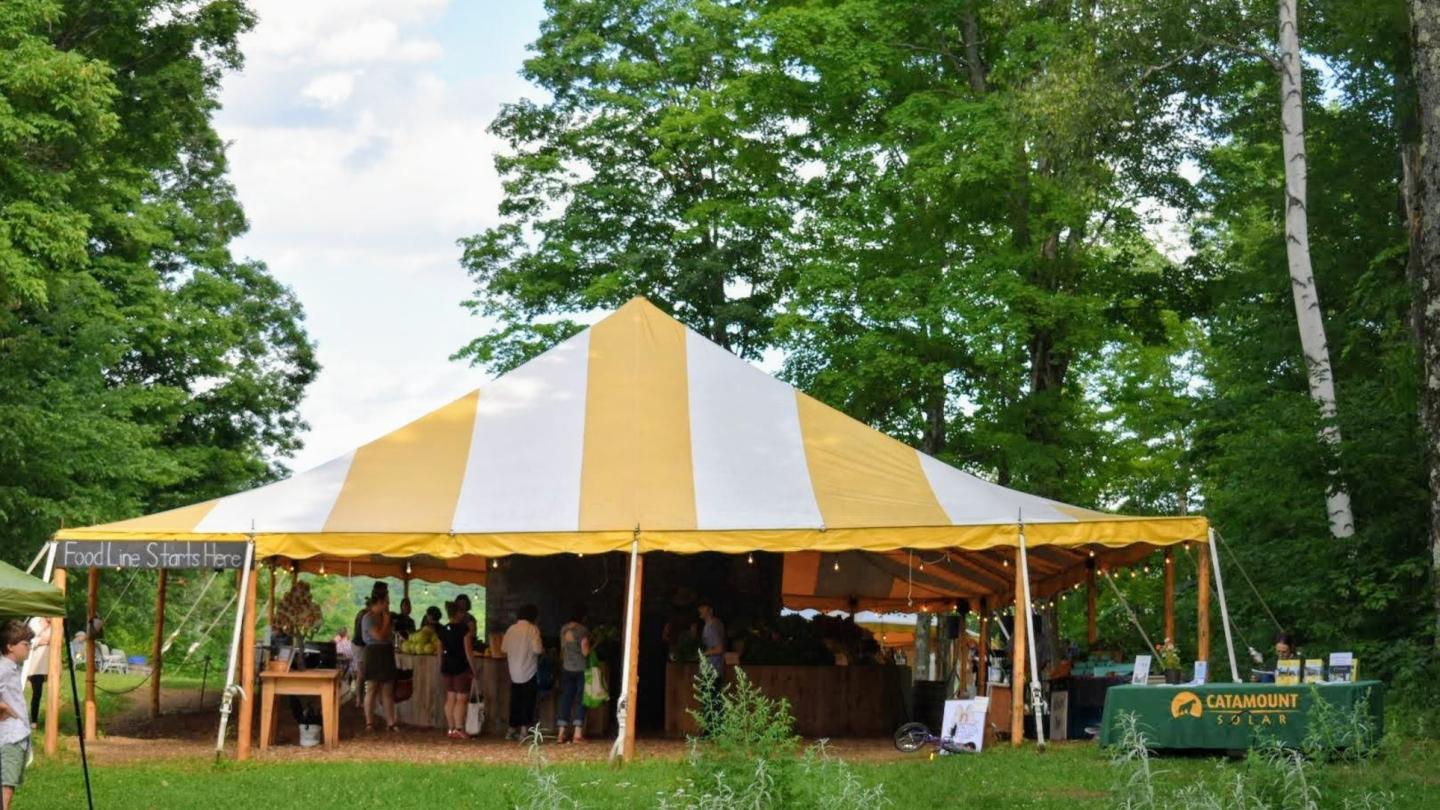 Next up…
Starting your weekend off early? If you're in town on Thursday, head to the hills of Barnard for Feast & Field, a fete in the forest you'll never forget. Think live music, local-as-it-gets meals and produce, delicious drinks, friendly locals, and a crackling bonfire – all under the open sky.
Rolling into town on a Friday? Weekly live performances, fresh food, and fun await at the free Music by the River Series (happening late June through August). Featuring acclaimed regional musicians, concessions by the fabulous farm-diner, Worthy Kitchen, and a riverside setting in Woodstock's village, attending one (or all!) of these concerts is a no-brainer.
Friday through Monday, you can also follow dinner at a local favorite like The Prince & the Pauper, Angkor Wat (closed Mondays), or The Daily Catch with a 7:30 PM flick at Pentangle Arts' historic Town Hall Theatre for the perfect excuse to amble through the scenic village green at dusk.
Insider tip: Nothing says summer better than lobster rolls, and you can snag one at the Woodstock Farmers' Market – Fridays only!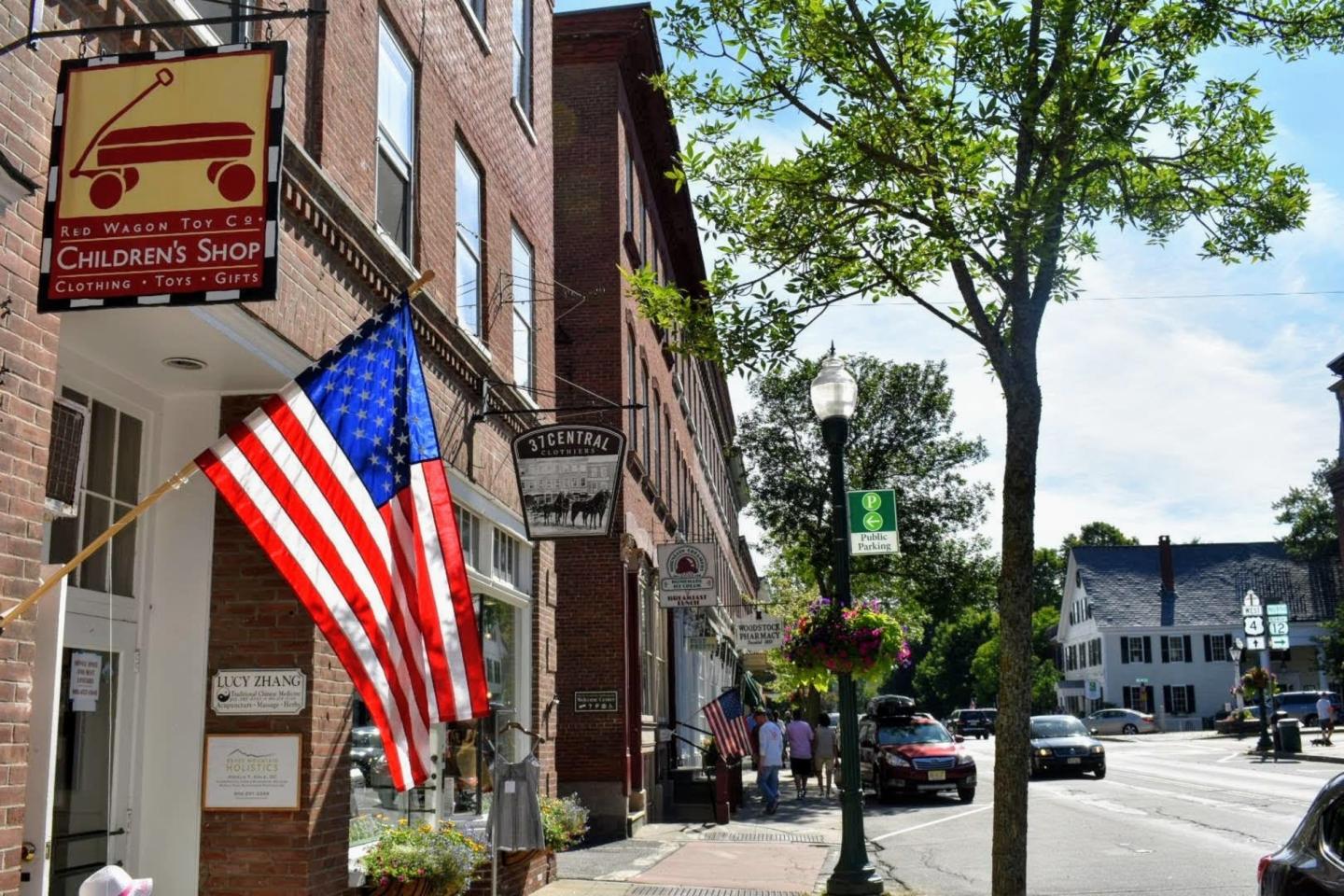 Then, choose your own adventure: from trail and mansion exploration at Vermont's only national park, Marsh-Billings-Rockefeller (yes, that Rockefeller family), to tennis, golf, watersports, and fishing, to a day of cuddling farm animals and running through open pastures at Billings Farm & Museum! If heart-pumping action is more your speed, take the whole family to Suicide Six Bike Park, Vermont's newest lift-serviced trail network starring flow trails, technical descents, a progressive skills loop, and even a strider park for the little ones.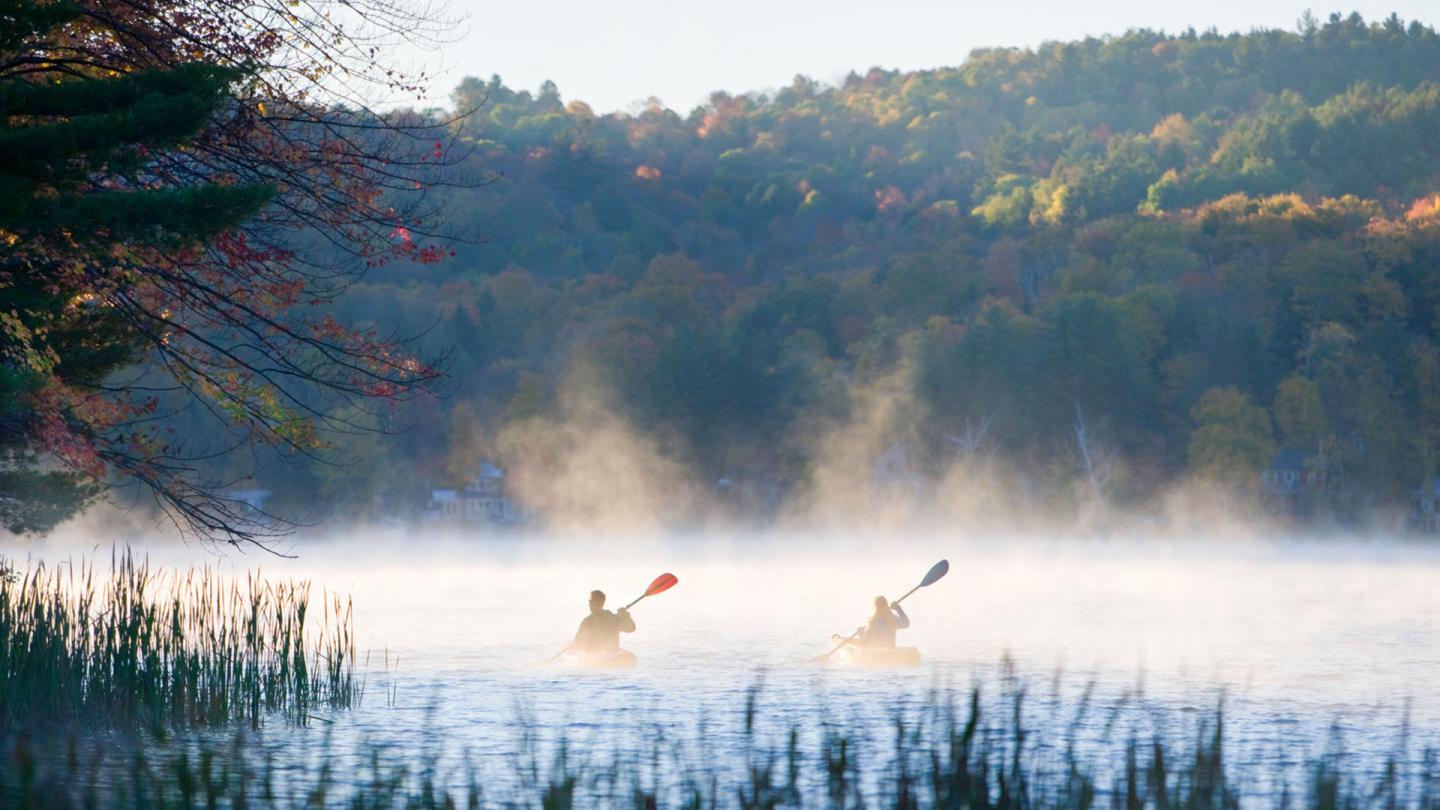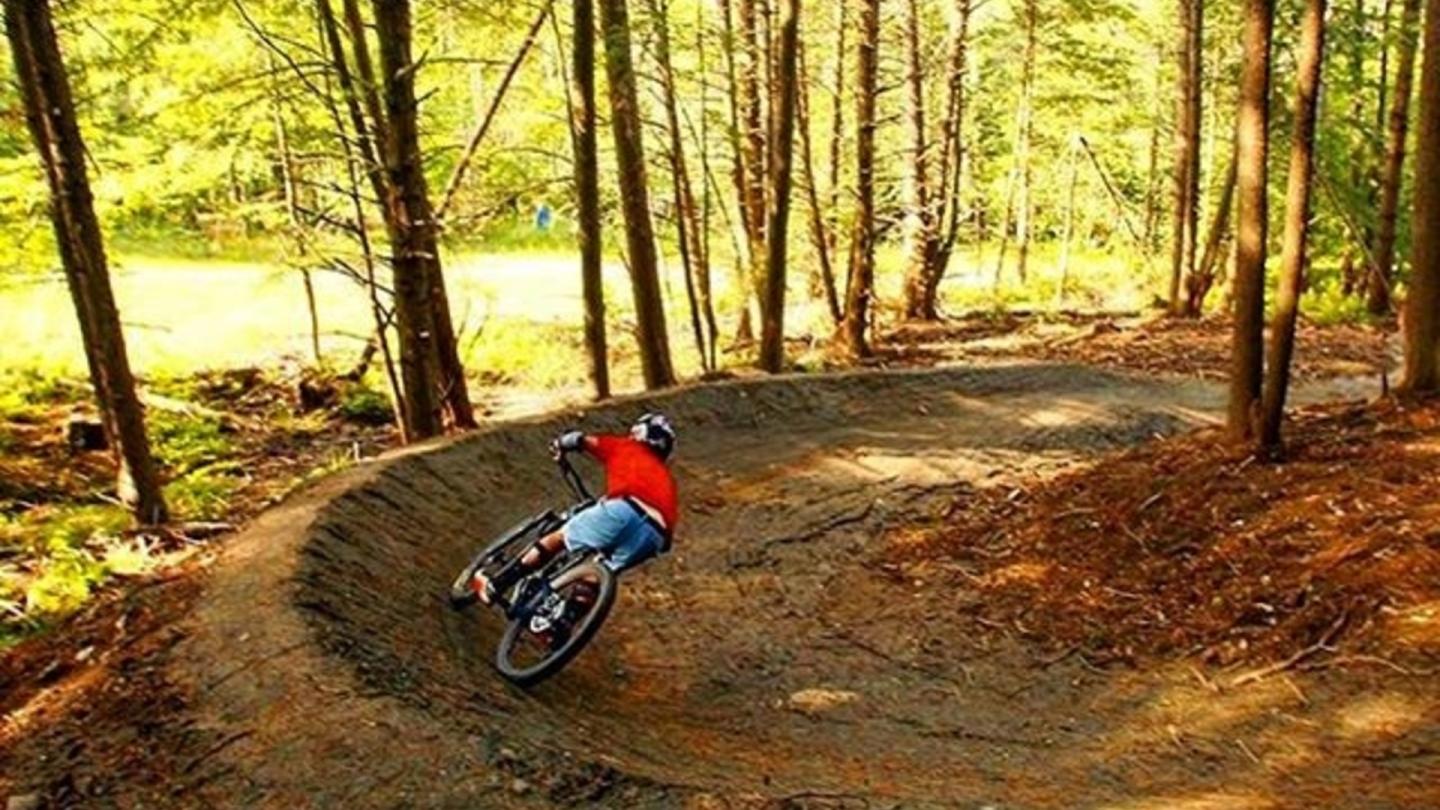 Suicide Six's Elemental Bike Park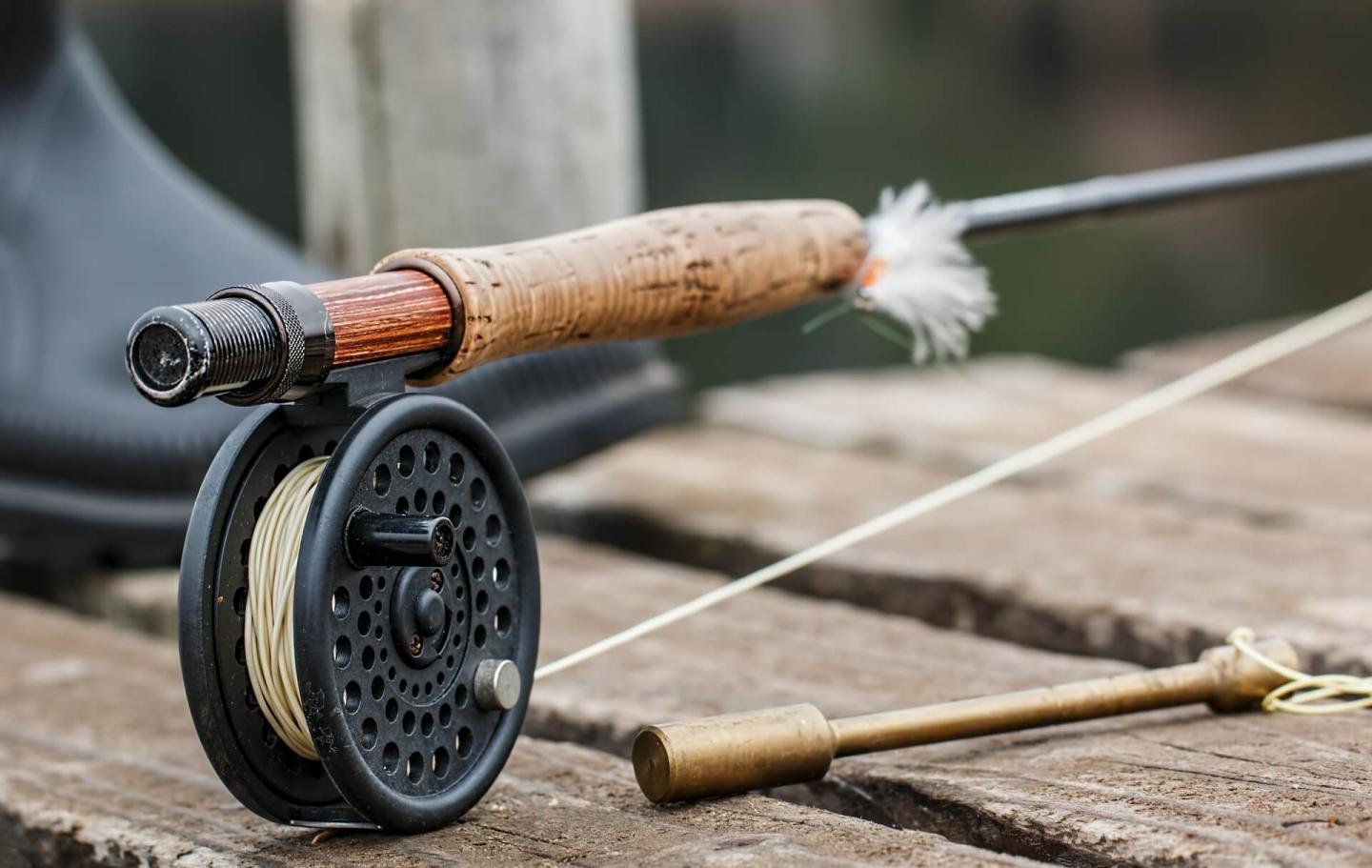 Don't forget – Woodstock isn't just the land of green spaces and clean air: it's also prime horse country! This signature rural New England landscape – complete with rolling meadows, pockets of farmland, and babbling brooks is ideal for horseback riding, and the Green Mountain Horse Association and Kedron Valley Stables offer ample opportunities to mount up.
After an active morning, it's time to go causal with a panini from Sweet & Salty or a made-to-order sandwich from our resident "Michelangelo of meat" at the Village Butcher. You've earned a chance to splurge on fresh, homemade ice cream and a slice of mile high apple pie from Mountain Creamery – kicking the quintessential afternoon pick-me-up into high gear.  
Then, jump in the car for a quick drive to Pomfret to explore the local Vermont art scene via Artistree's summer exhibits and classes – or the Woodstock location of Farmhouse Pottery for their wheel workshops that are sure to get your hands dirty (reservations required).
Stop by your inn, motel, or B&B to freshen up, then to chow down in the setting of your choice: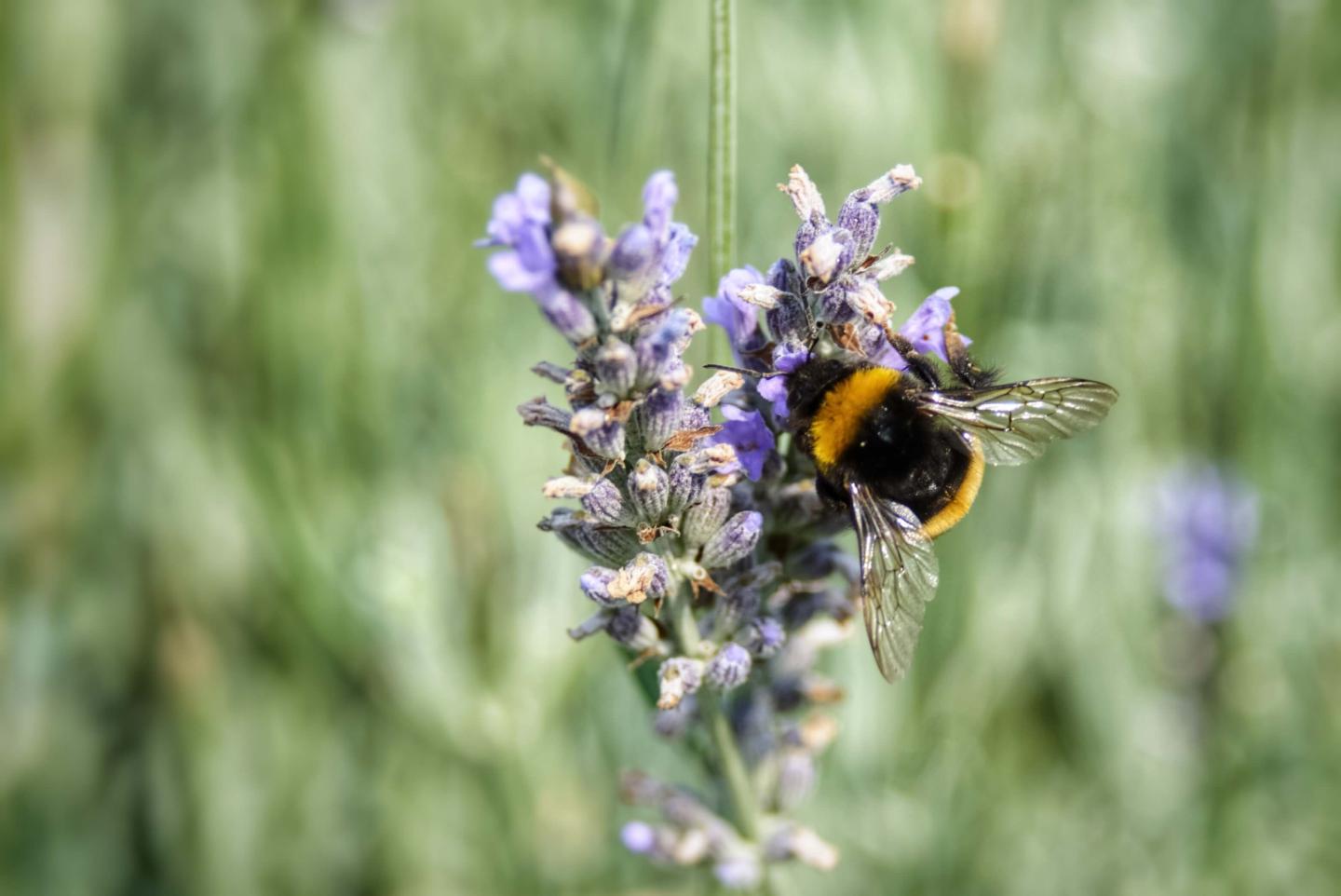 Insider tip: If you're sticking around for Sunday dinner, give yourself the complete farm-to-table experience with the Woodstock Inn's Red Barn Dinner Series, a decadent meal highlighting local flavors from Vermont's cheesemakers, farmers, beekeepers, and dairymen.
TO ACCESS MORE GREAT CONTENT ON THE WOODSTOCKVT.com BLOG...