ALL WEEKEND LONG…
Check out a wide range of classes offered at Artistree this weekend, from mug making to artful meditation!
January 31 – February 1: Make February a month of fresh culinary delights with a range of cooking classes at Co-Op Food Stores in Lebanon, NH – from biscuits and gravy to savory soups!
January 31 – February 2: Admire a year's worth of artistry during the Daily Artists Exhibit 2018 at Artistree. You'll find a spectacular collection of paintings, drawings, fiber work, ceramics, jewelry, and photography from 11 AM – 4 PM.
January 31 - February 2 & beyond: Looking for a live performance with heart? Catch the hilarious, hard-hitting world premiere of Venus Rising, the story of a mother's rediscovery of self, performed at Northern Stage in WRJ.
February 1 – 3 & beyond: Head to Pentangle Arts' Town Hall Theatre for the Dick Cheney biopic critics are calling "cleverly biting," Vice (R) – all weekend long.
February 2 – 3: Get ready for fun on the farm during February Weekends at Billings Farm & Museum, where you'll make friends with local livestock, partake in crafts, and explore a perfectly preserved 1890s farmhouse.
February 2 – 3 & beyond: Get your bake on or enjoy the fruits (or chocolates) of others' labors during the Week of Chocolates at King Arthur Flour!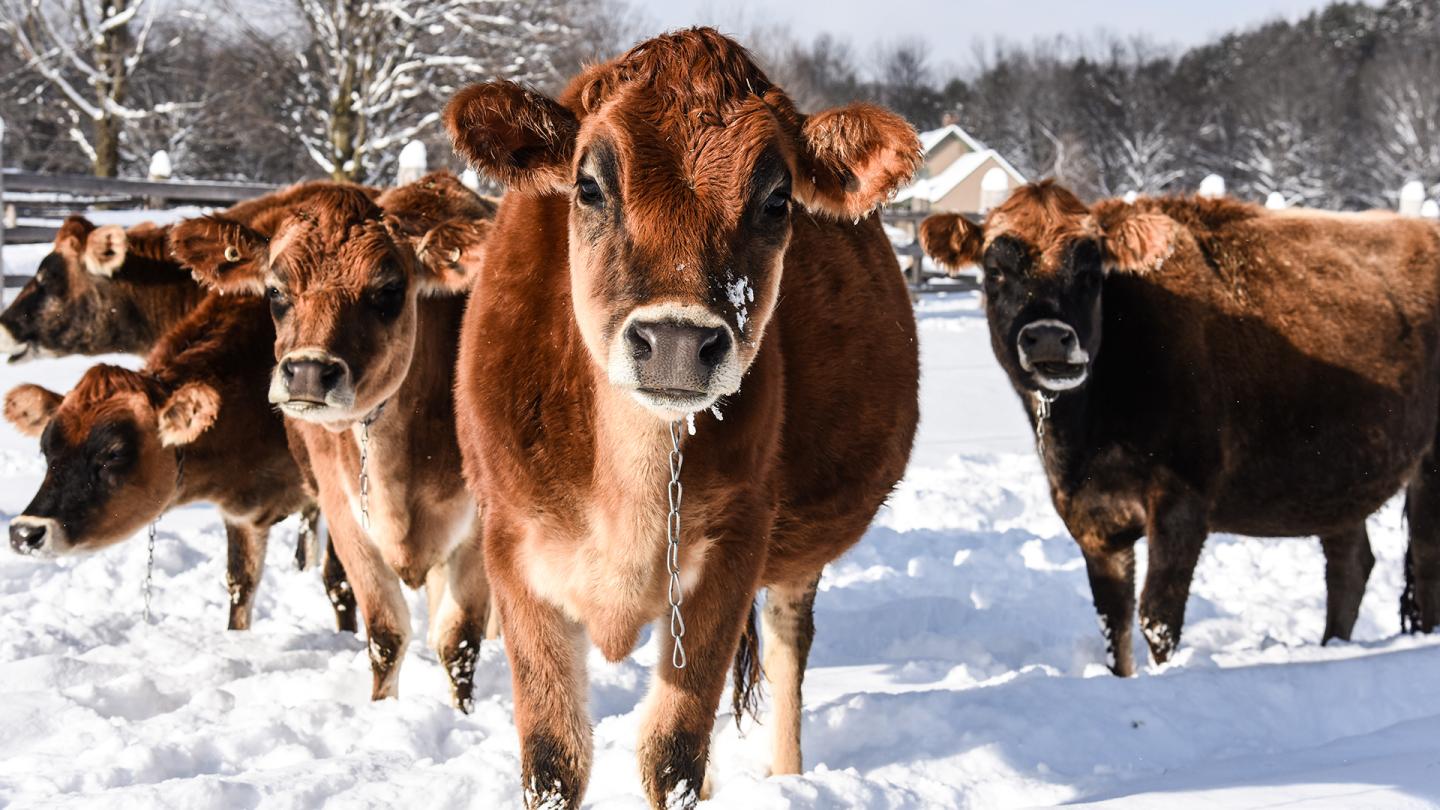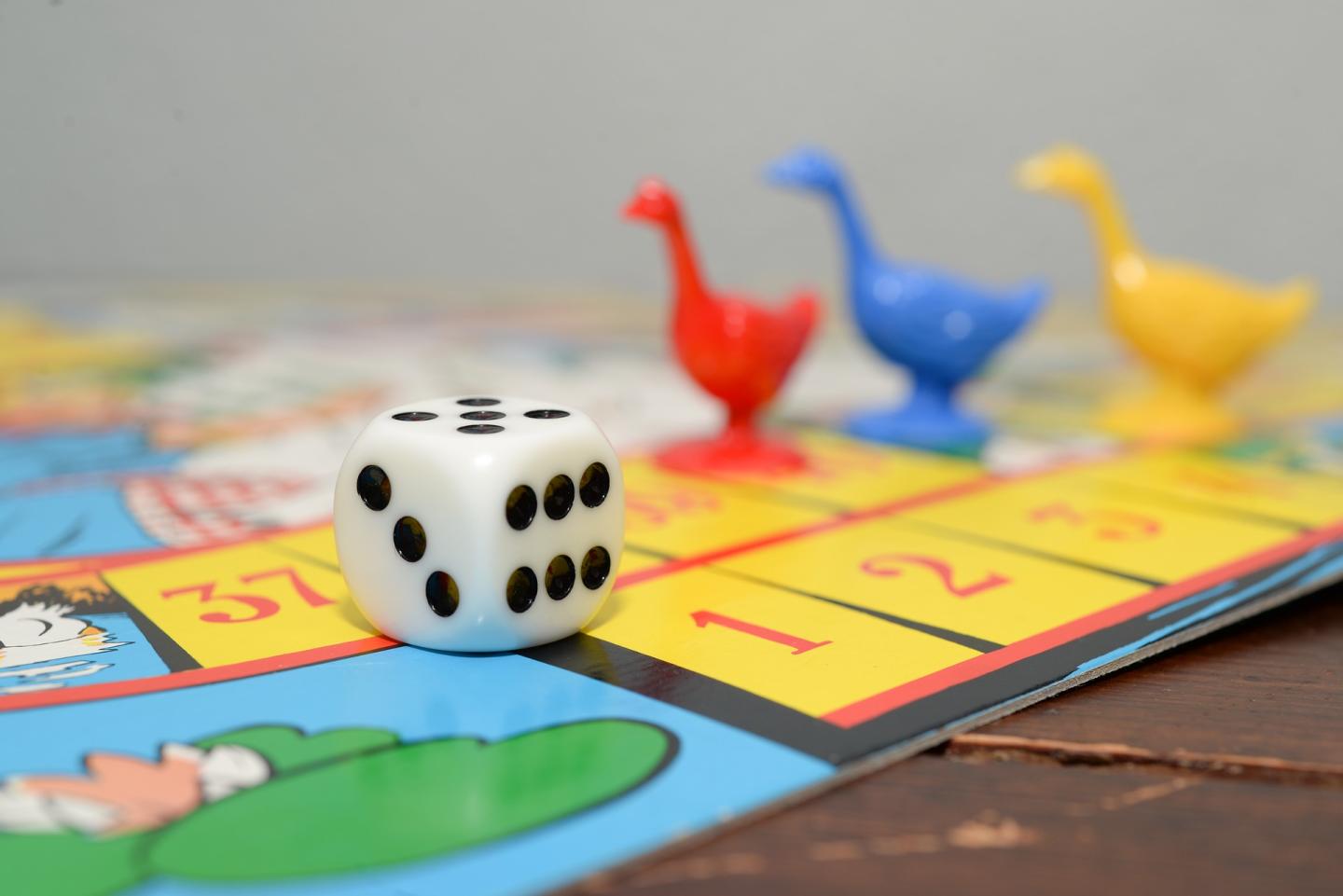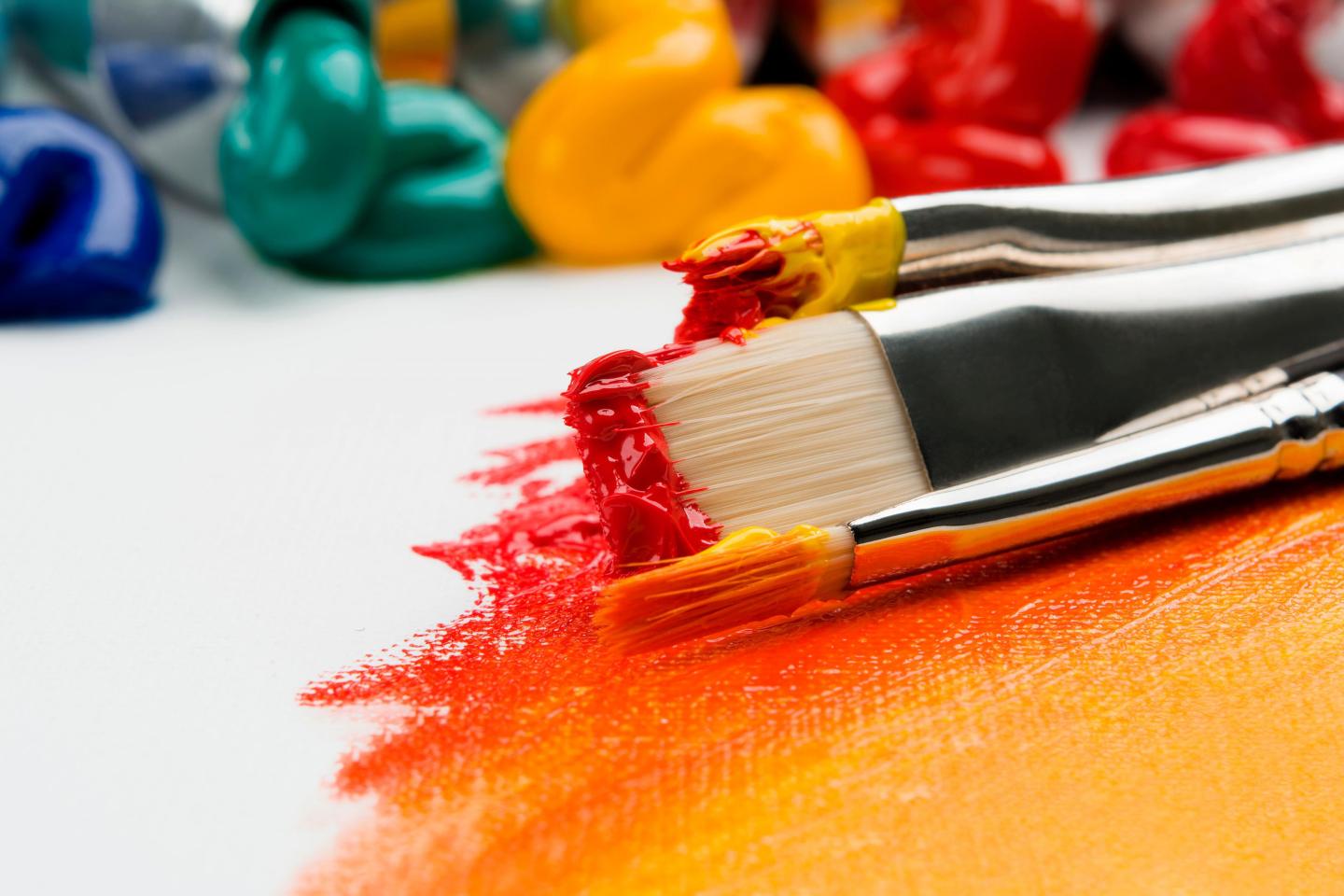 6 – 8:30 PM: Gather your friends and paintbrushes for an evening Sip and Paint class. Artist and educator Meredith Pelton will guide you as you snack, chat, and create a beautiful floral scene on canvas at World Under Wonder in Windsor. BYOB. Reservations required.
6:30 – 8 PM: Middle school science fans, get ready! It's time for Montshire Makers: Mold Casting at the Montshire Museum, where you'll learn to create your own food-safe molds perfect for chocolates! It's an early Valentine's Day treat that keeps on giving.
7:30 PM: A night of Van Morrison hits is in your future! During a performance of Moondance, a musical tribute to Van the Man at the Lebanon Opera House, you'll hear Brown Eyed Girl, Domino, Wild Night, and all your other favorites.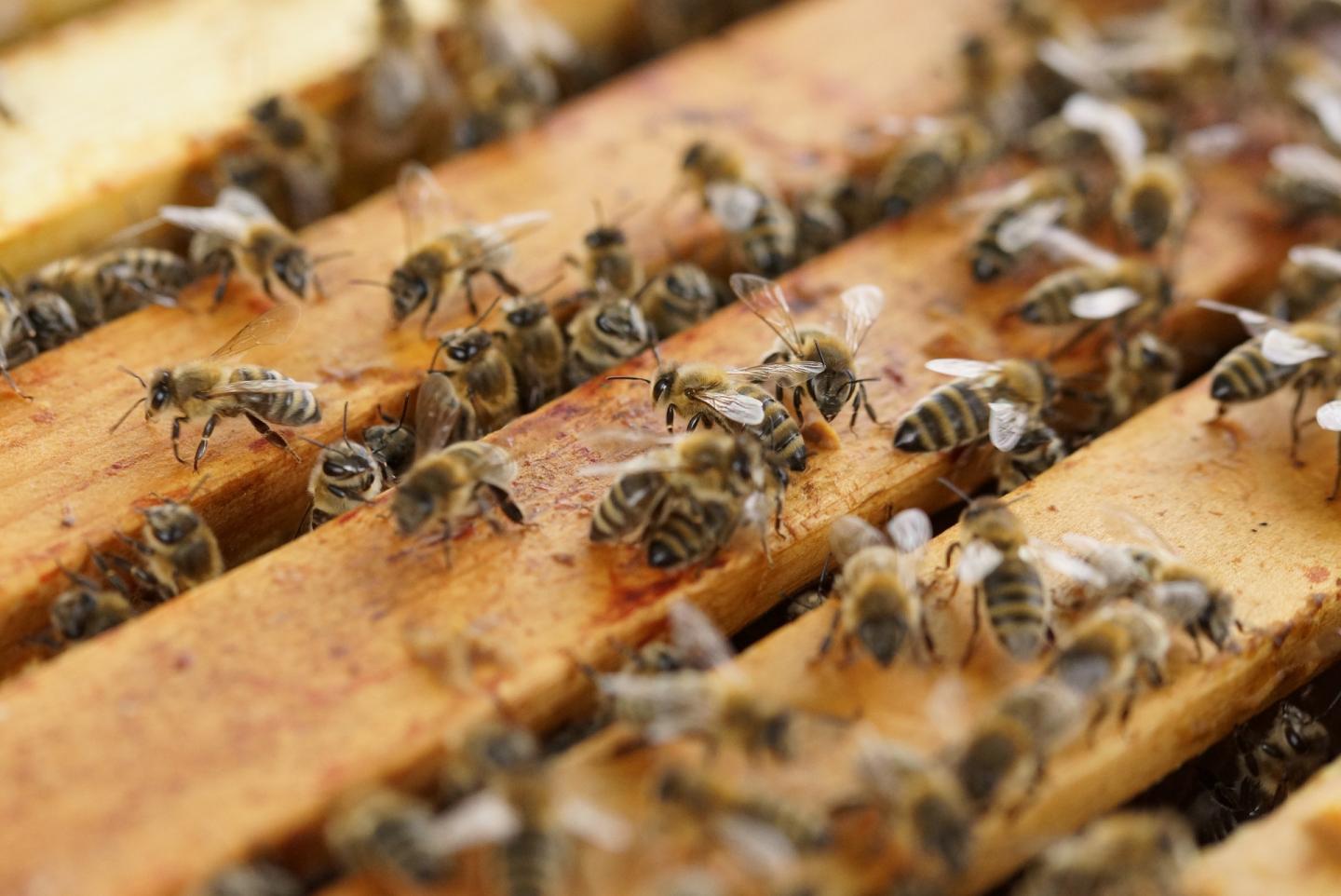 SATURDAY, FEBRUARY 2…
7:30 AM – 12 PM: It's time for the 18th Annual Youth Ice Fishing Derby at Dewey's Mill Pond! At this frosty fun event in Quechee, youth anglers will eat, drink, fish, and compete to win!
8:30 AM – 3:15 PM: During the free cardiovascular event, Get Heart Smart Symposium 2019, attendees will gain essential health knowledge and a free heart-healthy breakfast and lunch at the Dartmouth-Hitchcock Medical Center in Lebanon, NH.
9:30 – 11 AM: Aspiring beekeepers can find their wings during Beekeeping 101 at the Gardener's Supply in Lebanon, NH, where in-house expert Mike Reeb will divulge essential bee basics.
10 AM: Design your own characters and stories during Saturday Morning Cartoon Club at the Center for Cartoon Studies in WRJ – for kids nine and up!
10 AM: Get out, about, and active with a session of Quechee Trails Snowshoe with the Quechee Trails Club (members only, registration required).
Beginning at 11 AM, options abound:
11:30 AM – 2 PM: Then, snowshoe into the woods to nab a hot, tasty meal during the Saturday Soup Kettle Lunch at the Mt. Tom Cabin. A bowl of White Bean & Sausage Soup with Shredded Parmesan Cheese with French Bread will be waiting for you!
It's a party at Suicide Six Ski Area and you're invited! Get pumped for a race up and down the black diamond face trail, or chill to live music at the lodge:
5 – 8 PM: Torches, music, and bonfires, oh my! At the Tiki Torch Trek 2019 with the Hartland Winter Trails, you'll ski or snowshoe on firelit trails and enjoy a great meal during this family-friendly outdoor event. See link for pricing.
6 – 9 PM: Or get moving at the BarnArts Contra Dance & Community Potluck at the Barnard Town Hall, where you can mix and match partners or just watch from the sidelines while enjoying a homecooked meal! This event is free for all.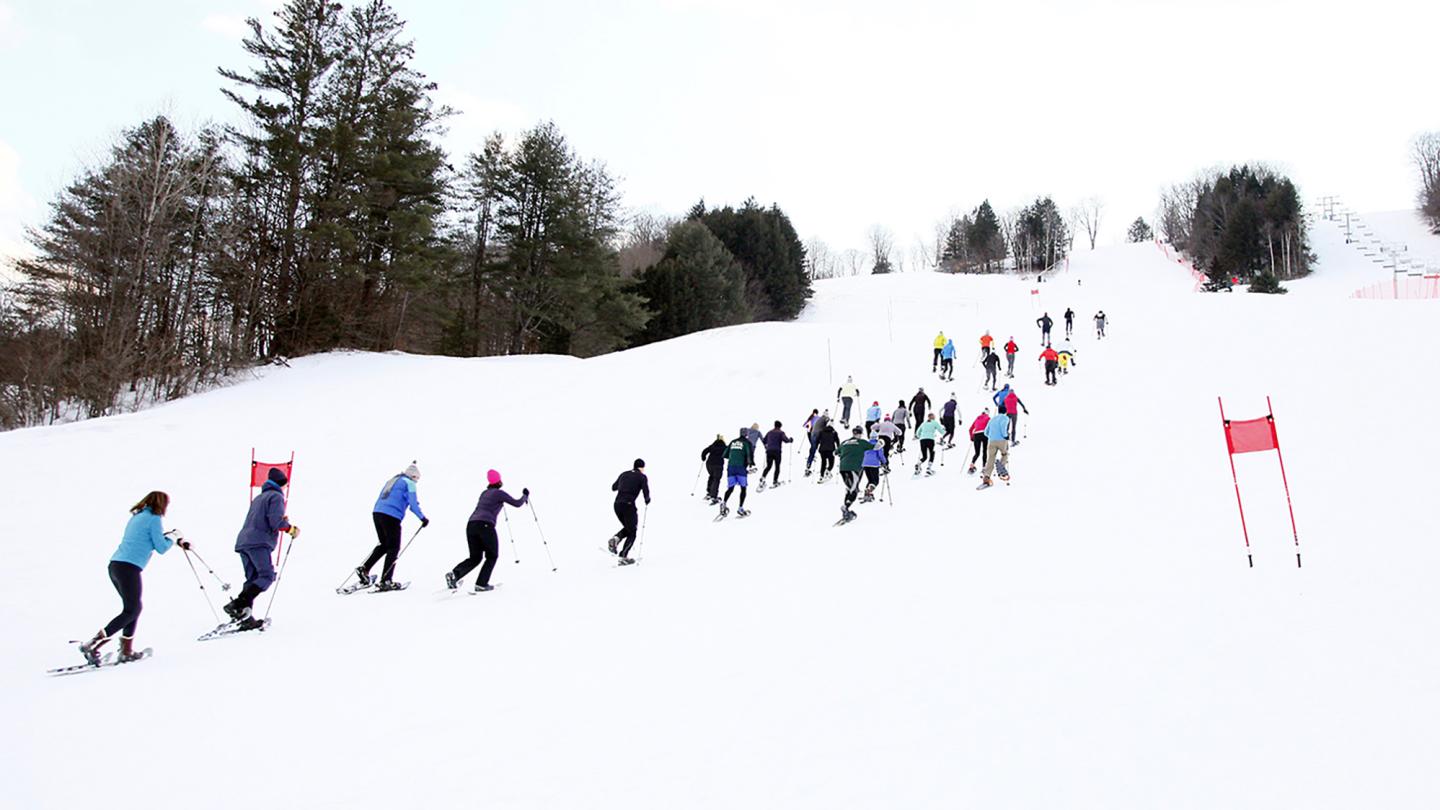 SUNDAY, FEBRUARY 3…
8 AM – 5 PM: Find more flow, less bro at the Women Only Workshops at Suicide Six Ski Area – including a group lesson, lunch, afternoon clinic, complimentary après ski drink at Perley's Pourhouse, and a supportive group environment.
9 AM – 4 PM: Make it a day at the races at Suicide Six Ski Area. Visit the slopes to watch the Fisk Trophy salaom race, the longest-running ski race in North America!
10:30 AM - 12 PM: Or if hitting the pavement is more your speed, head to WRJ for the Ledyard RedZone 5k Fun Run/Walk.
To make it a Super Bowl Sunday:
5 – 7 PM: World Under Wonder members, there's a Mad Tea Party Murder Mystery waiting to be solved by you! There in Windsor, immerse yourself in clues to solve the case – dress up, partake in refreshments, and enjoy!
6 – 9 PM: Then, explore ancient tales and traditions with a presentation of Seven Ancient Mystery Schools at the Little Theater in Woodstock. See link for pricing.
For music in the area this weekend, check out Yellow House Media.
TO ACCESS MORE GREAT CONTENT ON OUR BLOG...