ALL WEEKEND LONG…
8/2-8/5 and beyond: From 10 AM – 5 PM, visit Billings Farm & Museum for their 32nd Annual Quilt Exhibition! Colorful quilts made exclusively in Windsor County will be showcased, as well as demonstrations, programs, and activities great for the whole family.
8/3-8/4: Get hyped for Ragnar Run! Although race registration is now closed, you can still get in on the action at Mt. Ascutney in West Windsor, VT. Camp out and watch your friends compete during this weekend-long adventure.
8/3-8/5: BarnArts Summer Youth Theater presents... Spamalot, a parody of the legendary tale of King Arthur's quest to find the Holy Grail! Performances Friday, Aug 3, 7pm, Saturday Aug 4th, 2pm & 7pm, and Sunday Aug 5th, 2pm. Tickets available online.
8/3-8/5 and beyond: super hero fans, unite! From 7:30 – 9:30 PM, Ant-Man and The Wasp (PG-13) will be playing at the Town Hall Theatre.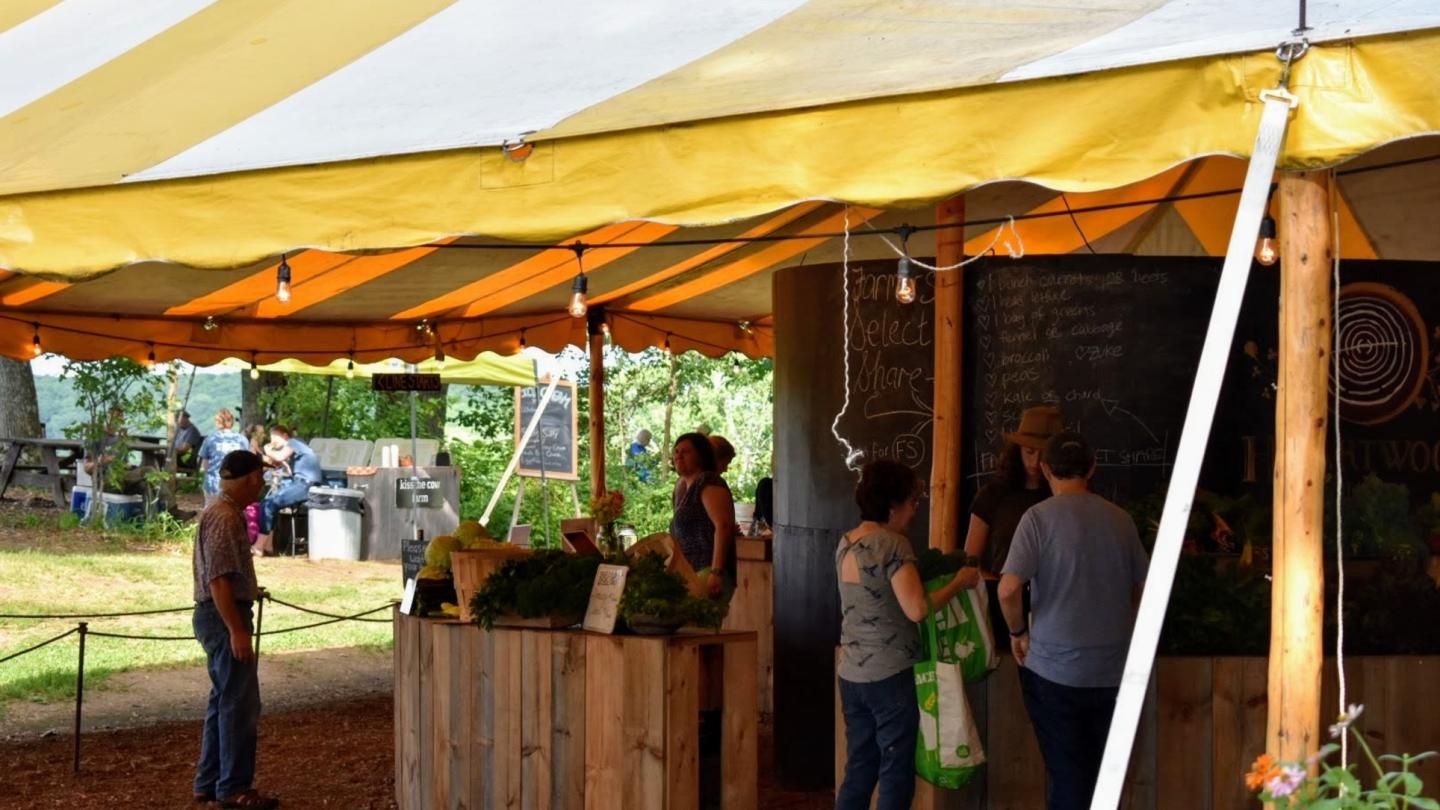 THURSDAY, AUGUST 2…
From 9 AM – 5 PM, teens from ages 12-16 can join their friends for a tubing trip down the White River! Hosted by the Hartford Parks and Recreation Department, this event is $35 for residents, $50 for non-residents.
For a full day of work, try a more collaborative approach! From 10 AM – 4 PM, join a session of Open Coworking at the Optimist Center.
Later, from 4 – 7 PM, check out Colburn Bark in Lebanon, NH for their weekly Farmers' Market featuring live music from Bobbie and Me!
Then at 7:30 PM, catch a free screening of the documentary, The Best Democracy Money Can Buy at the Woodstock Town Hall Theatre.
Beginning at 4:30 PM, envelop yourselves in the fields of Barnard at Feast & Field Market, complete with fresh, delicious food, local beverages, produce, and live folk of the Americas music by Rebecca Levi and friends.
FRIDAY, AUGUST 3…
Step back in time and down into the Rockefeller-built fallout shelter during Marsh - Billings - Rockefeller National Historical Park's Fallout Fridays! Happening from 2 – 3 PM.
Then, from 5 – 8 PM, join in on a night of seasonal snacks, cold drinks, local art, and music from DJ Skar at the Parking Lot Party! Located at Revolution at 26 N Main St, in White River Junction. 
Or relax on the banks of the Ottauquechee at this week's Brown Bag Outdoor Concert performed by The Huntress and Holder of Hands. Happening from 5:30 – 7 PM. 
Or for an action-packed evening, join in on She Shreds: Suicide Six Mountain Bike Rides from 5:45 – 7:30 PM.
Then, from 8 – 11 PM, stop by the Main Street Museum in White River Junction to join Migrant Justice's fight for fairness at the Bands for Bail Fundraiser, featuring Tetsuo, Nimble Pines, and I Love You! Donations of $10 are appreciated but not required.
SATURDAY, AUGUST 4…
From 9 – 9:45 AM, learn about the local plants you can pick to make your own herbal teas at The Tasty Tisane: Herbal Teas from the Garden! This complimentary event is happening at Kelly Way Gardens.
Then, stop by the farmers' market at the foot of Mt. Tom from 9:30 AM – 12:30 PM for a colorful selection of local produce, wares, and souvenirs!
To continue a morning that celebrates the beautiful outdoors, join A Garden Tour and Tasting - The Beauty of Basil from 10 AM – 12 PM at Kelly Way Gardens. Registration is $45.
Later, reserve your night for Marsh - Billings – Rockefeller with:
Gardens Through the Generations, a tour of the grounds then and now, from 2- 3 PM.
Farm to Ballet, a reinterpretation of classic ballet pieces out in the open air from 5:30 – 8 PM. Tickets are $20 for adults, children 12 and under are free for this can't-miss experience.
Or visit the Little House Gallery next to the South Woodstock Country Store for its first ever art show! Gorgeous works of art and delicious pie provided by Charlotte Patterson and Frankie Carino. Happening from 3 - 7 PM.
Then, chat and dine with the Woodstock Inn & Resort's Gardener Benjamin Pauly and Resort Executive Chef Rhys Lewis from 5 – 8 PM at The Red Barn Dinner Series. Tickets are $55.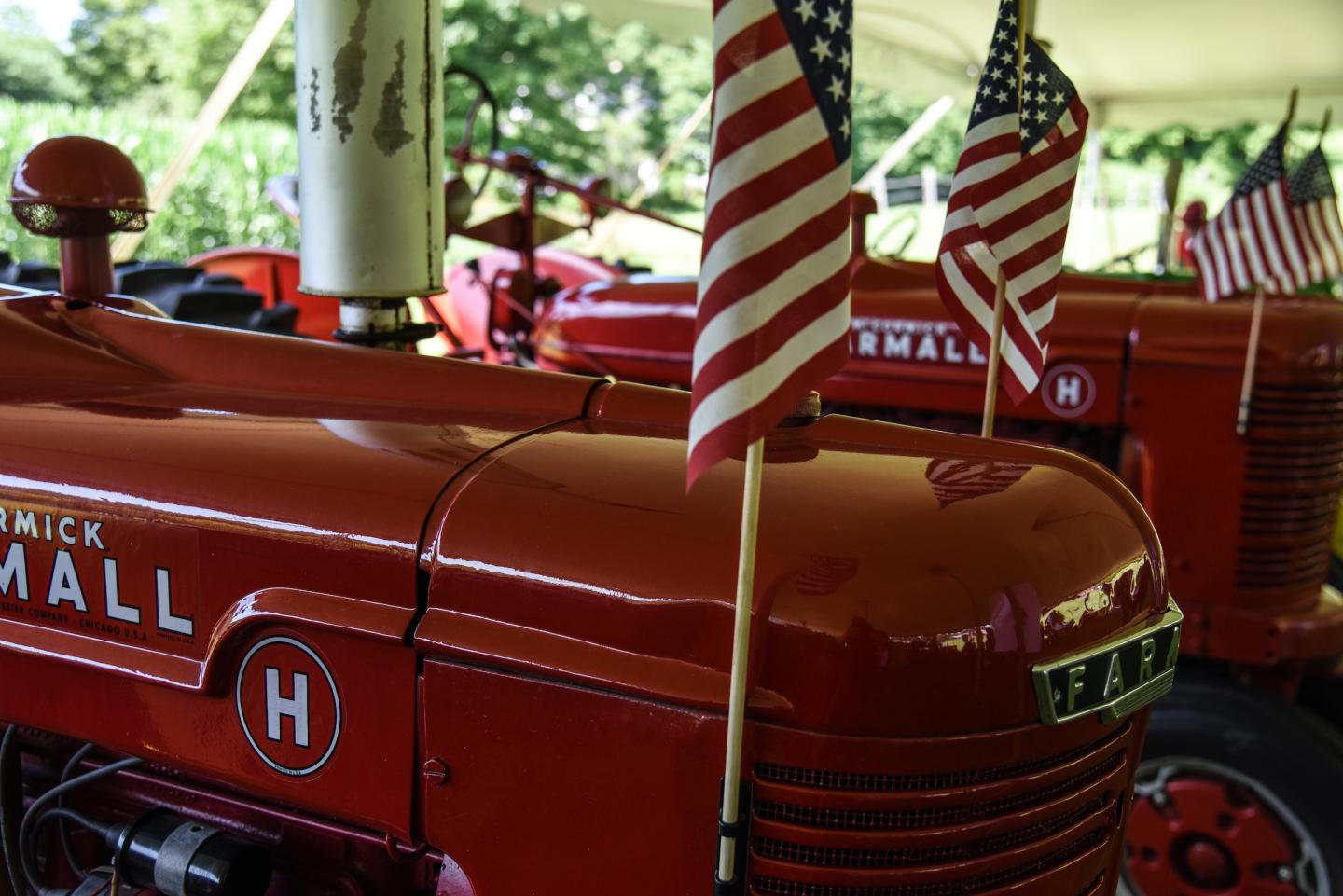 SUNDAY, AUGUST 5…
For all day family entertainment, head over to Antique Tractor Day at Billings Farm & Museum! From 10 AM – 4 PM, take your pick of displays, tractor-drawn wagon rides, pedal tractor pulls for kids, fun historical facts, and even a parade at 1 PM!
For another dose of bygone times, meet up with other History Hikers for the Walking Tour of Taftsville, presented by the Woodstock History Center from 2 – 3 PM.
Or get an inside look into the corners of the Marsh - Billings - Rockefeller buildings never seen during usual tours with Hidden Spaces from 2 – 3:15 PM.
Then, from 4:30 – 6:30 PM join the Party at The Thompson, at 99 Senior Ln, Woodstock, Vermont 05091. Tickets for the fun, food, and music are $75.
TO ACCESS MORE GREAT CONTENT ON OUR BLOG...