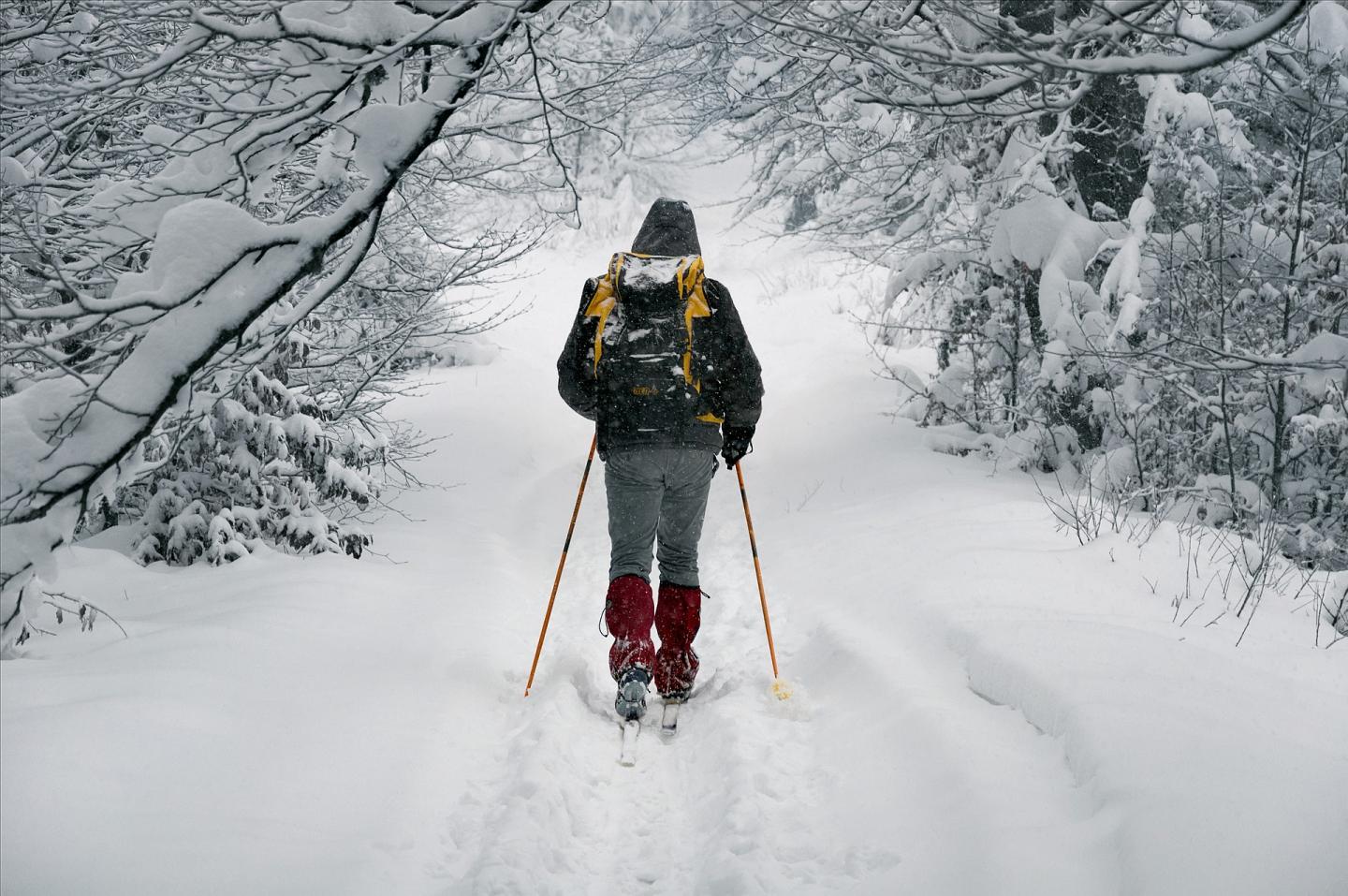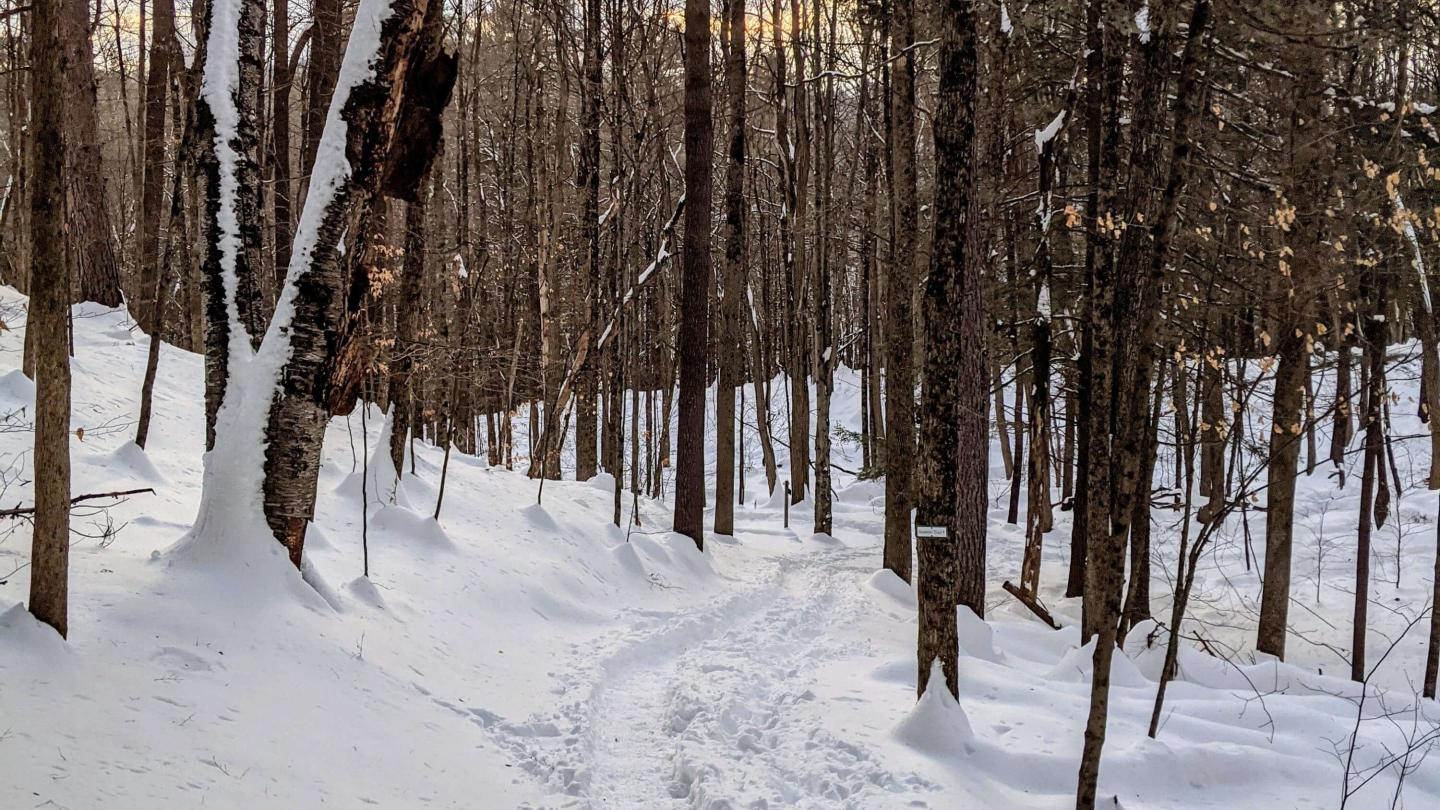 *Season will officially start once enough inches have fallen
first: Trail Systems
The Woodstock Area Mountain Bike Association (WAMBA) has two sets of trails to get your heart pumping outdoors this winter. The Aqueduct Trails in West Woodstock and Mt. Peg Trail system has it all covered for you, enjoy multi-use trails, snowshoeing, fat-tire biking, and cross-country skiing.
Due to our community's generous support, the Aqueduct Trails are free for the general public to enjoy. You can adventure on the Mt. Peg trail system for a small fee, getting a pass through the Woodstock Inns Nordic Center. The Inn also maintains trails on Mt. Tom for skiing, snowshoeing, and walking.
With the right gear and good company, it's easy to explore your own backyard here in Woodstock. For your safety, it's always important to check the trail conditions to be sure they're open and safe before heading out.
Passes and membership:
To join WAMBA, an official chapter of the Vermont Mountain Bike Association, please click here
The groomed Mt Peg and Mt. Tom trails are available for a small additional fee. Rental pricing and additional information can be found here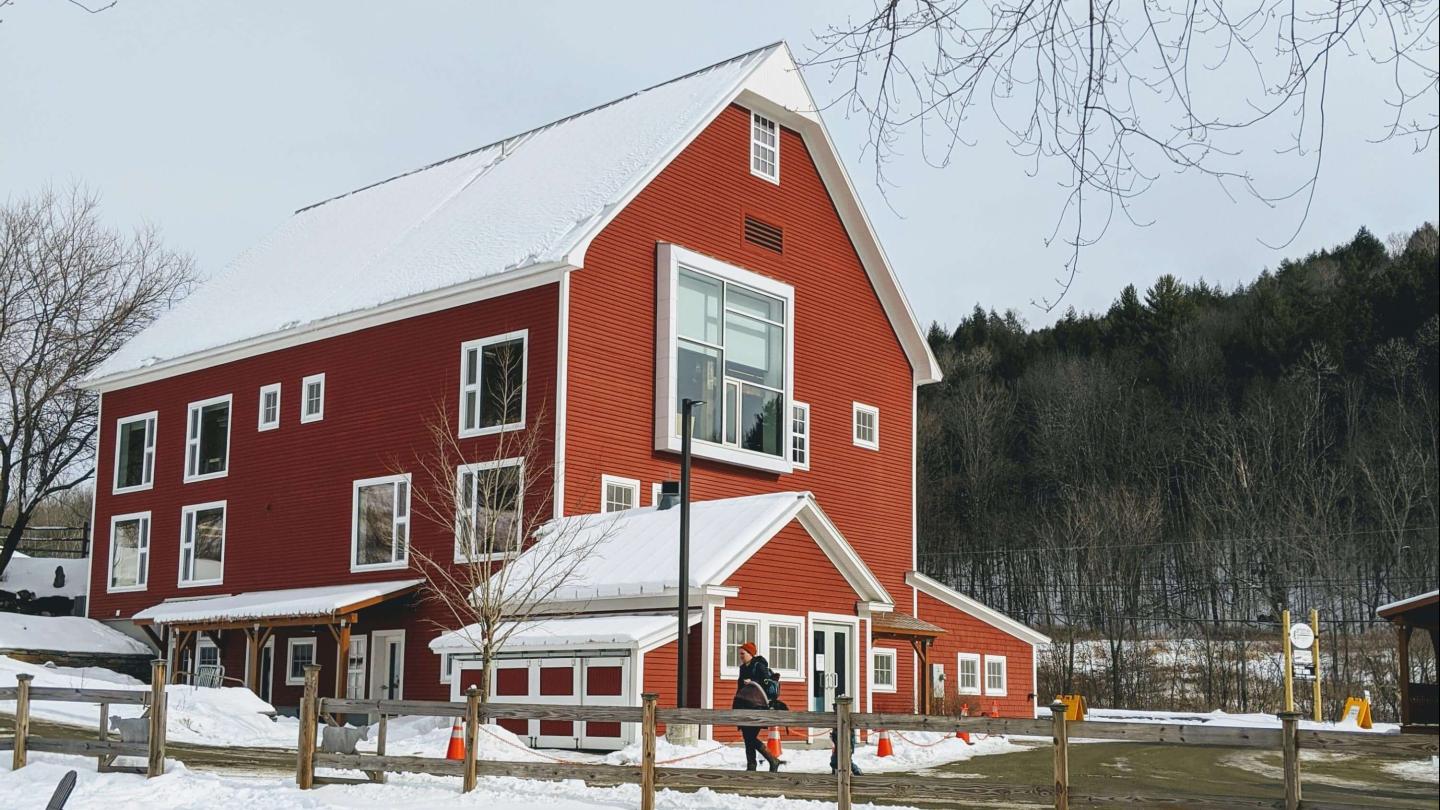 second: Artistree classes and virtual yoga
In Pomfret Vermont, you will find the Artistree Community Arts Center. Artistree aims to provide a meaningful experience of the visual arts, movement, theatre performances, and music through its year-round classes, workshops, and gallery exhibits. Find an upcoming performance/event list here.
For those of you who are new to town and looking to connect with your community, Artistree Community Arts Center is a fantastic resource for Creative Wellness classes. You can find everything from yoga, mindfulness training to a New to the Upper Valley: Holiday Snack Potluck (meeting Dec. 15th) where you can meet and socialize with new community members. 
Shambhala farm yoga
If you're looking to center yourself within the comfort of your own home try the virtual yoga classes at Shambhala Farm. Formally known as YogaMari Vermont, founder Nikki VanVoorhis has recreated her yoga business out of necessity during the pandemic. Now on her 34-acre property in the hills of Woodstock she practices and shares her yoga classes virtually.  Shambhala Farm aims to foster a holistic, mindful lifestyle that promotes health and wellness.
Through Shambhala Farm, Nikki also curates playlists, offers meditation, apothecary, and of course online yoga classes. Take a moment for yourself this winter and reset at home, do it along with a friend or on your own to refill the soul. *Classes are available at no cost online, donations are encouraged based on financial circumstances.
While living and playing in Woodstock you can join other yoga classes at the Woodstock Athletic Club or the Woodstock Rec Center, to discover more on the best of yoga in Woodstock find information here.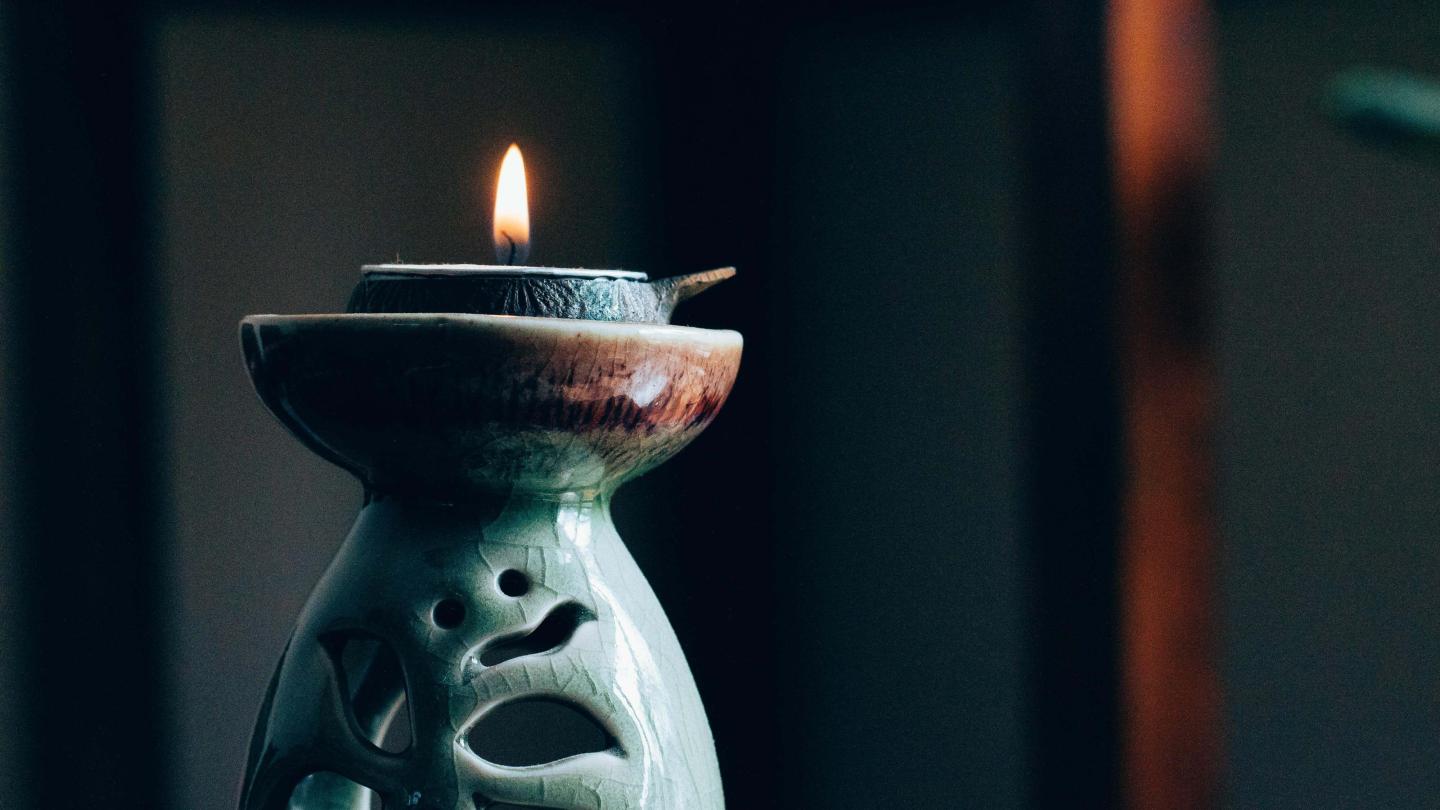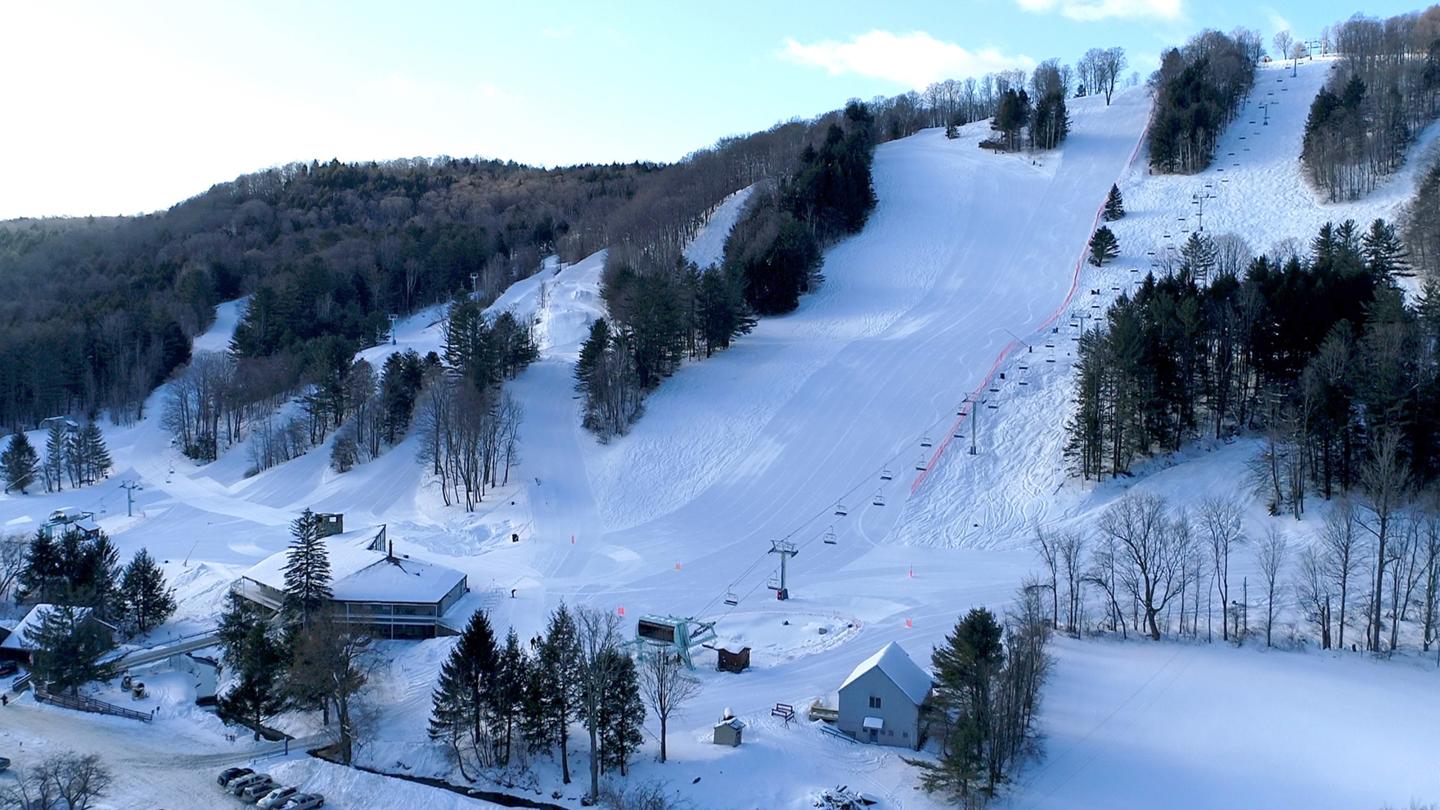 third: Skiing and Snowboarding
Suicide Six Mountain: You don't think about Vermont without thinking of Skiing and Apres-Ski. Just 4 miles from the heart of Woodstock is Suicide Six mountain. A great family-friendly ski resort with skiing and snowboarding that is approachable yet still challenging. Usually, a less crowded mountain than nearby Killington you can purchase day passes or seasonal and get out on the powder on a bluebird day. 
Warm-up inside by the fire with a drink and some food, after hitting the slopes!
Schedule: Open Wednesday-Sunday (Closed Monday & Tuesday). They will open daily for holiday weeks & peak periods.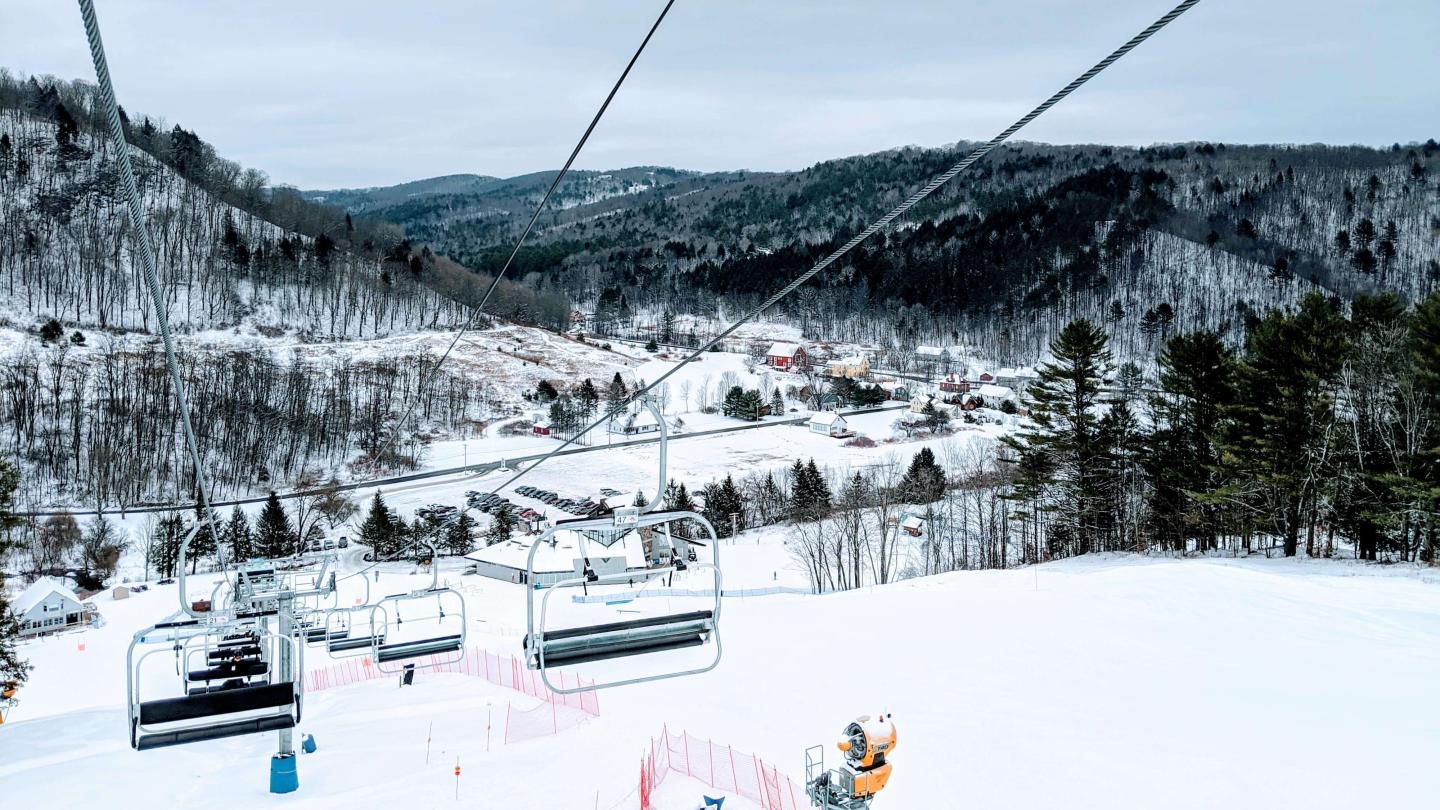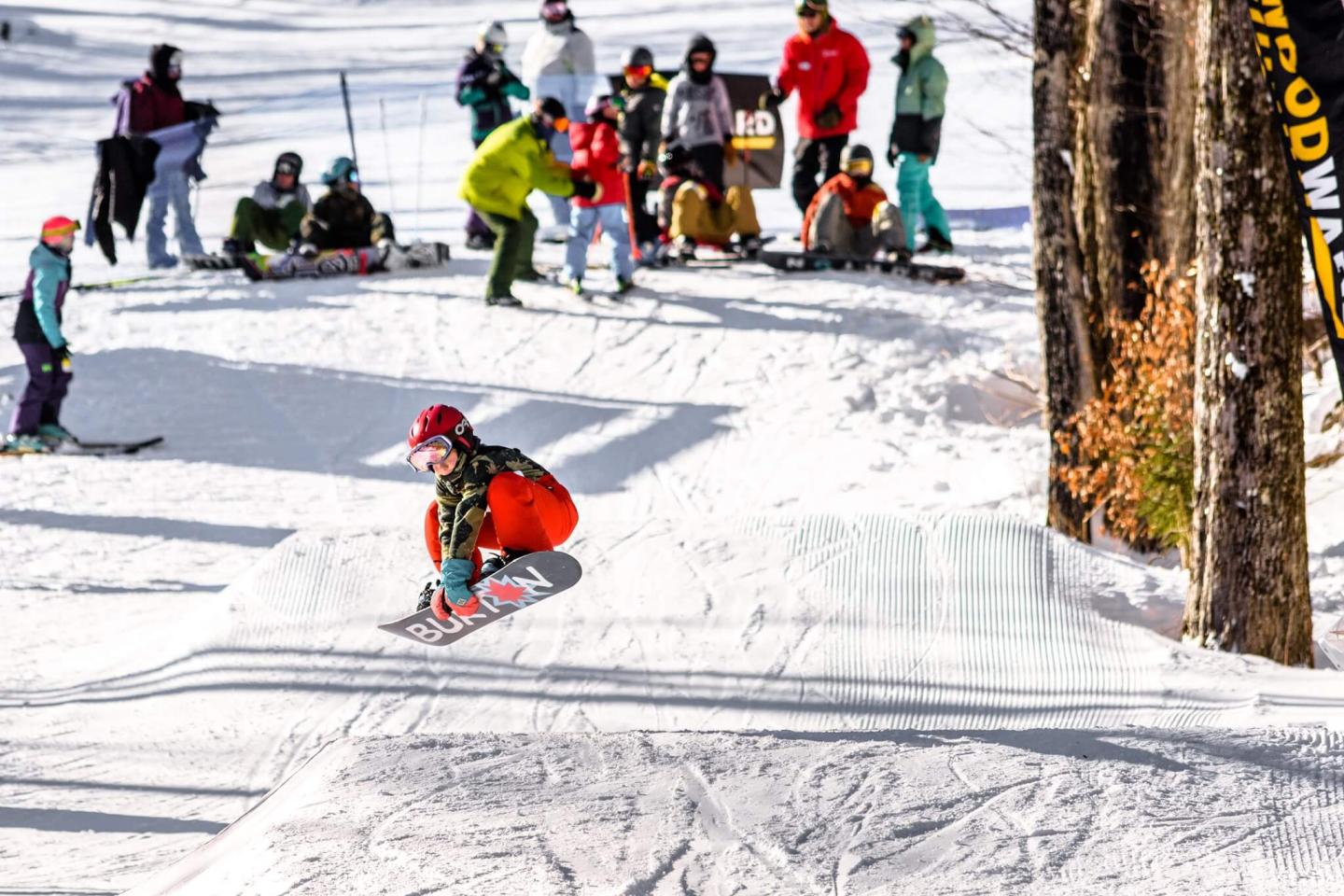 Killington Mountain: 
Winter at the beast has already started! Killington Mountain and Resort is a 30 min drive from Woodstock and a hotspot for skiing and snowboarding enthusiasts. Known as the largest ski area in the eastern US this popular winter destination is a great option for those visiting or living in Woodstock. With 155 runs and 21 lifts ranging from beginner to advanced levels, you will get your thrills out on the "Beast of the East". For passes and lift information on Killington Mountain click here. 
Schedule: Monday-Friday: 9:00 a.m.-4:00 p.m. Saturday, Sunday & Peak Days*: 8:00 a.m.-4:00 p.m. 
*Keep up to date on conditions and changes to schedule here