Five breakfast spots that will have you drooling for more, each unique and provides something different depending on your appetite for the day. In addition to our breakfast spots, Woodstock has multiple Inn's and Bed and Breakfasts that serve up something delicious when you stay with them.
Let's dive into all local destinations some within walking distance of the village and two options on our list that take a short drive to breakfast perfection.
Mon Vert Cafe
Soulfully Good Cafe
South Woodstock Country Store
Mountain Creamery
Abracadabra Coffee Co.
When you're in a hurry and don't have time to sit down for coffee and breakfast you can always grab a warm cup of joe and breakfast sandwich to go at Macs Market and Maplefields convenience mart.
Mon Vert Cafe
This bustling cafe in town recently extended its patio for additional outdoor seating. Both indoor (two floors) and outdoor seating plus breakfast all day and specialty coffee drinks, you can't go wrong. They have the cutest to-go coffee mugs if strolling the village is more your speed. You can browse their menu here, and take your pick from a full breakfast menu to multiple baked goods. Some gluten-free options as well decent indulgence baked treats.
Breakfast Friday-Wednesday (closed on Thursdays) 7:30 am-5:00 pm (Kitchen closes at 3:00 pm daily, Online/Phone orders end at 2:30 pm) Breakfast All Day | 28 Central Street Woodstock, Vermont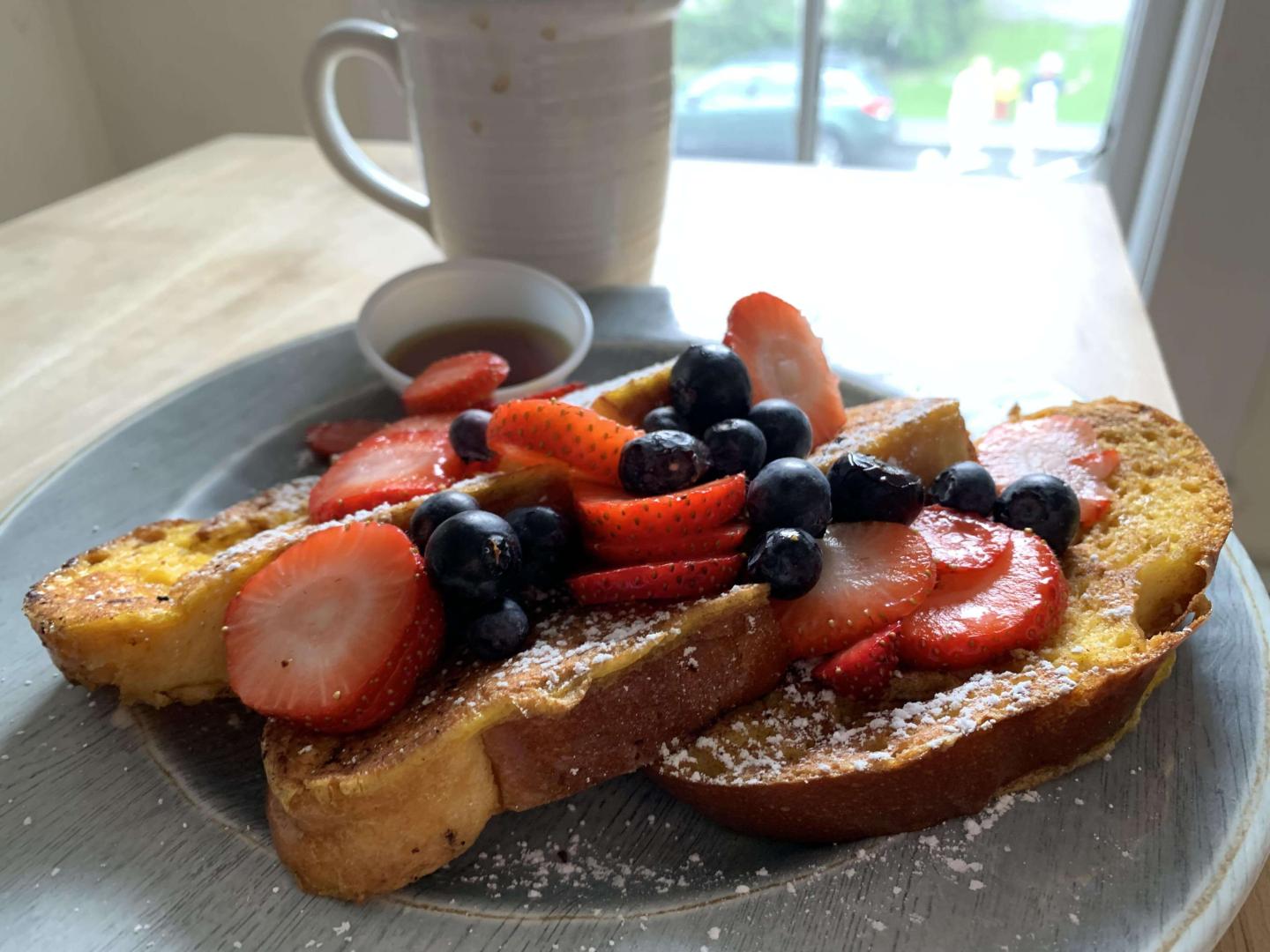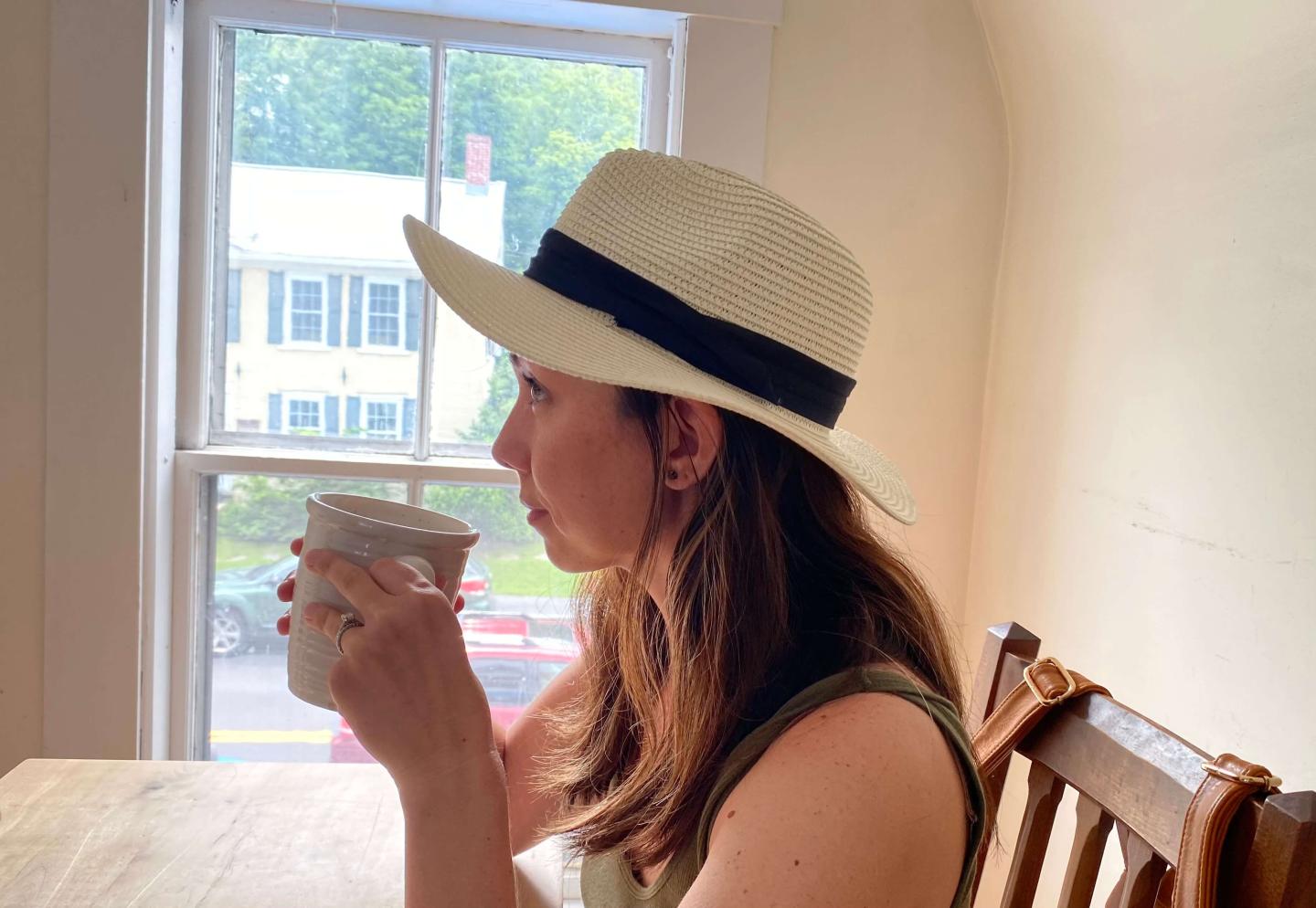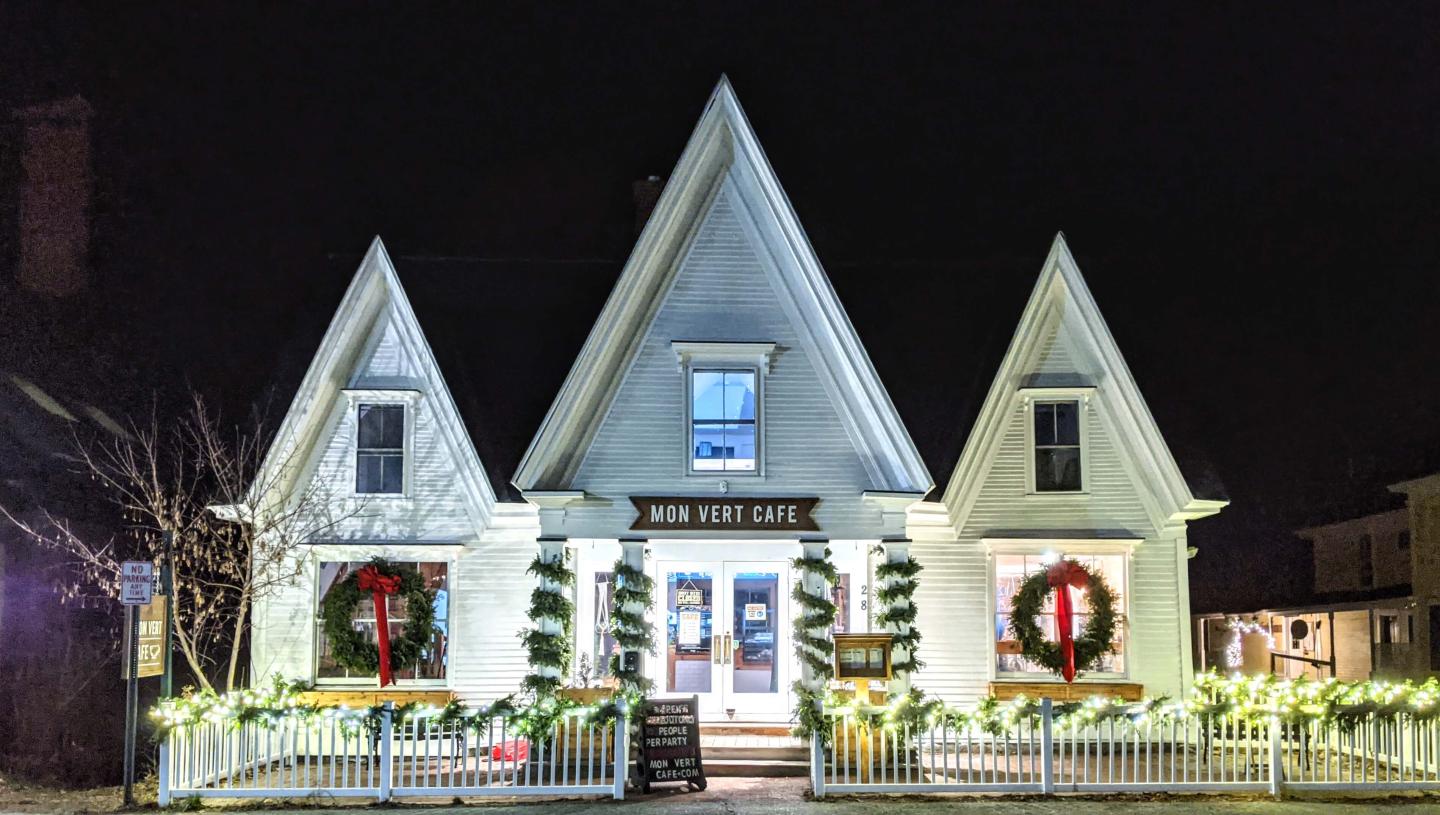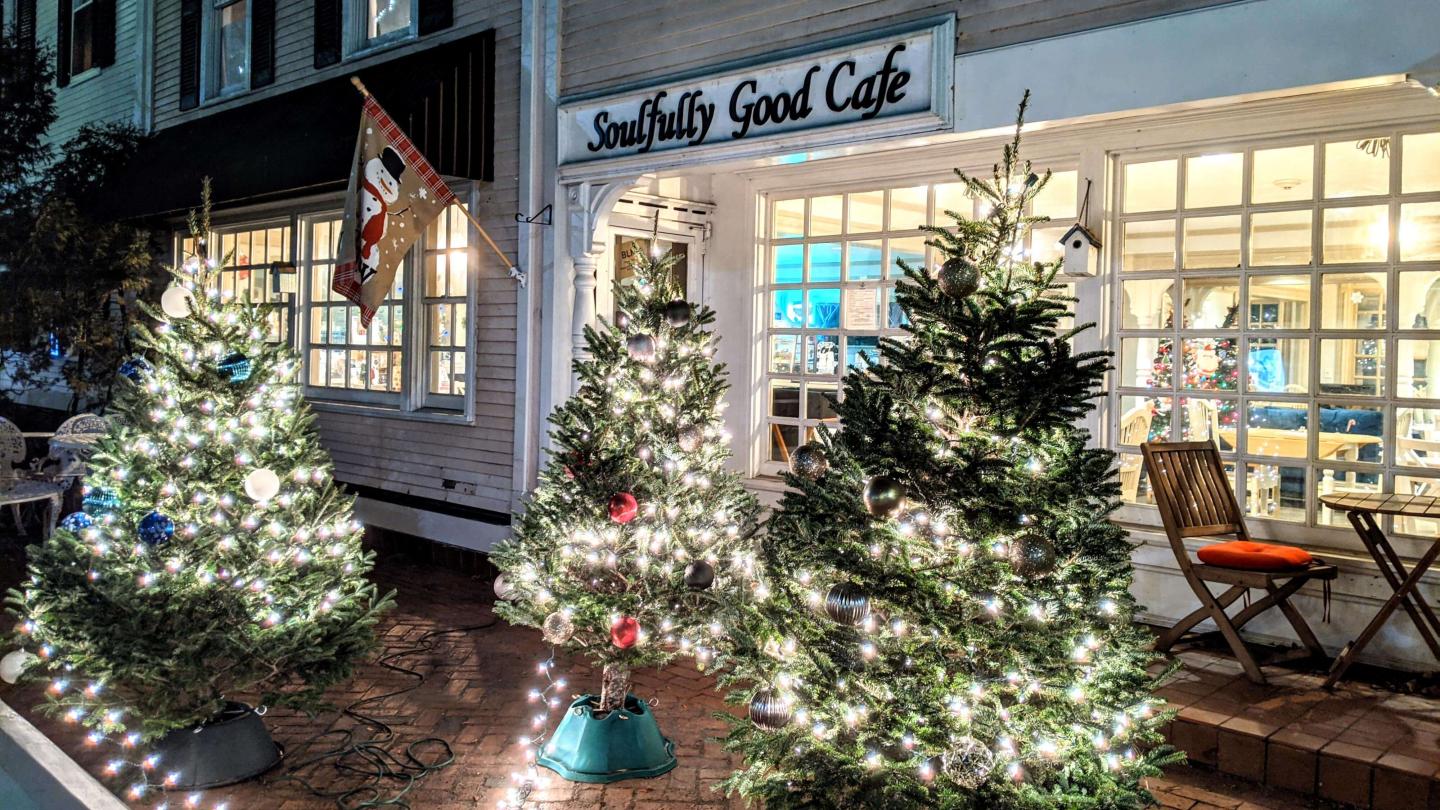 Soulfully Good Cafe
Full Café and Breakfast Menu, indoor and outdoor seating this casual yet inviting cafe is along the picturesque Central street. They have baked goods, specials daily and plenty of space for your friends and family to dine. Dogs are even welcome in the outdoor seating area with a view. Sit down for a classic omelet or a specialty quiche, oatmeal, and more. Like Mon Vert this is an order on your own restaurant and then the food will be brought to your table. Food from the heart and coffee drinks to warm the soul. 
Take a peek at the menu here.
Open Wed-Saturday until 8-4 pm Sunday, 9-2pm closed Monday & Tuesday| 67 Central Street Woodstock, Vermont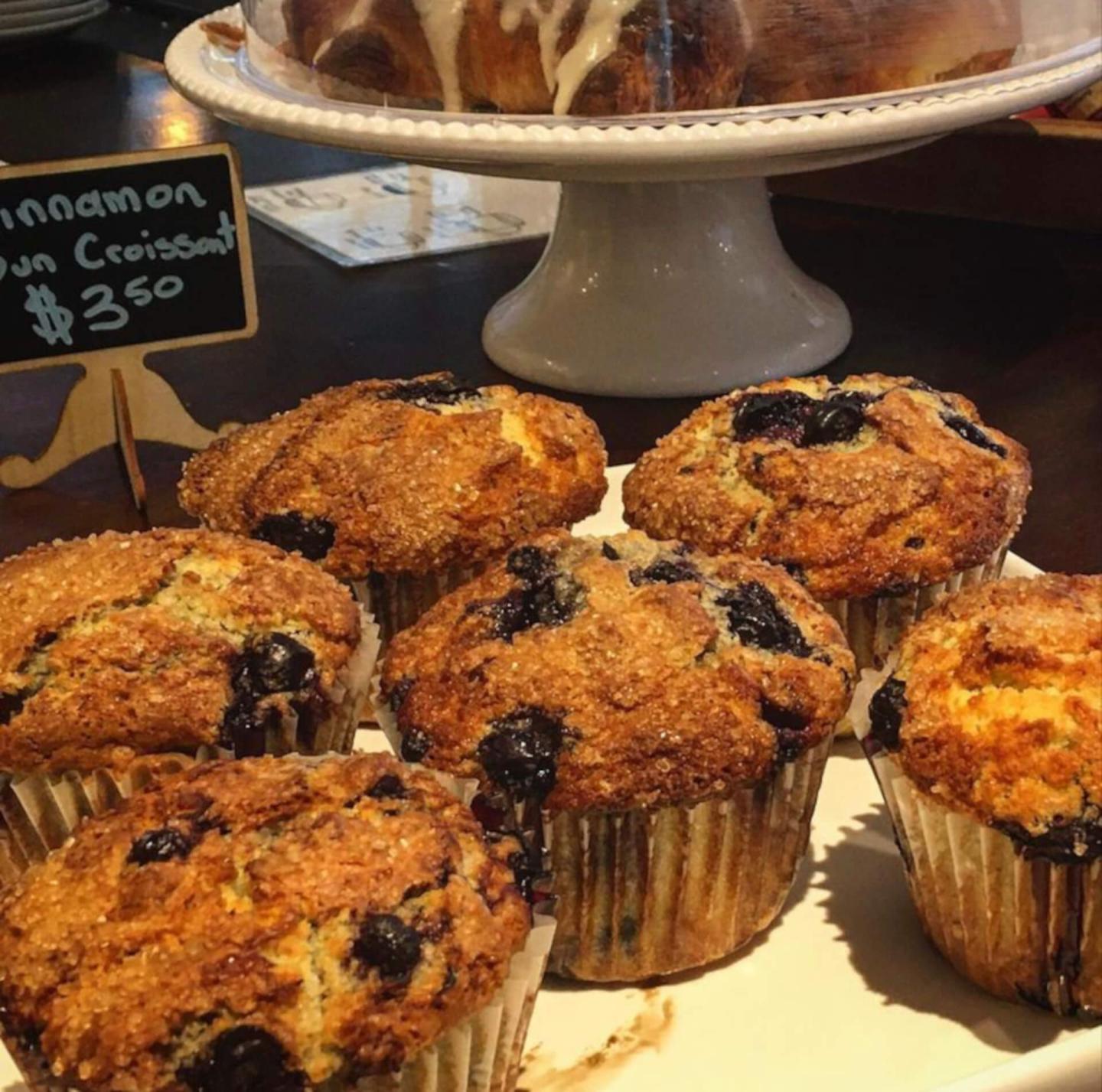 a variety of fresh baked goods
Muffins
Croissants
Quiche
Pastry
Using local and organic ingredients whenever possible.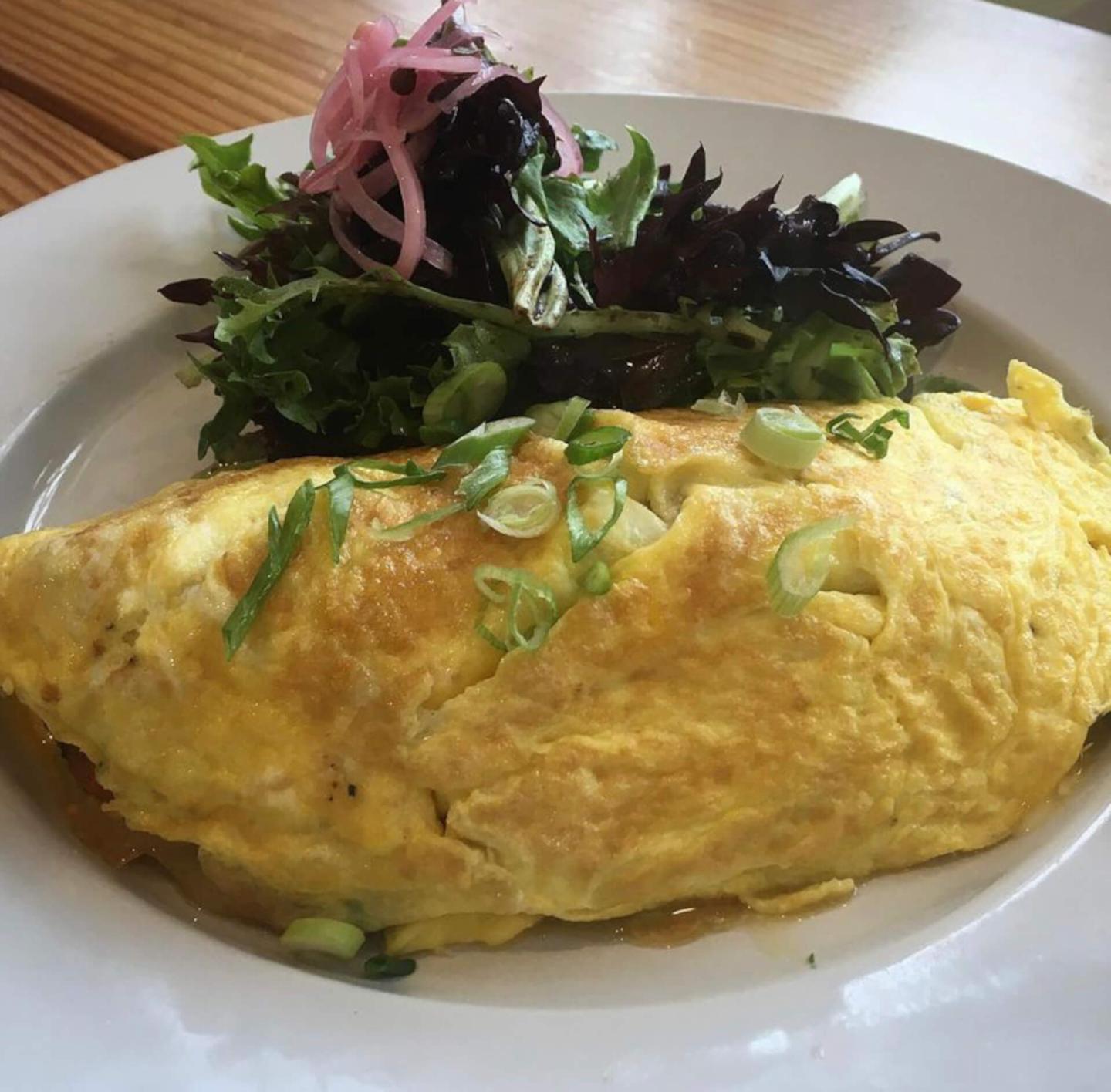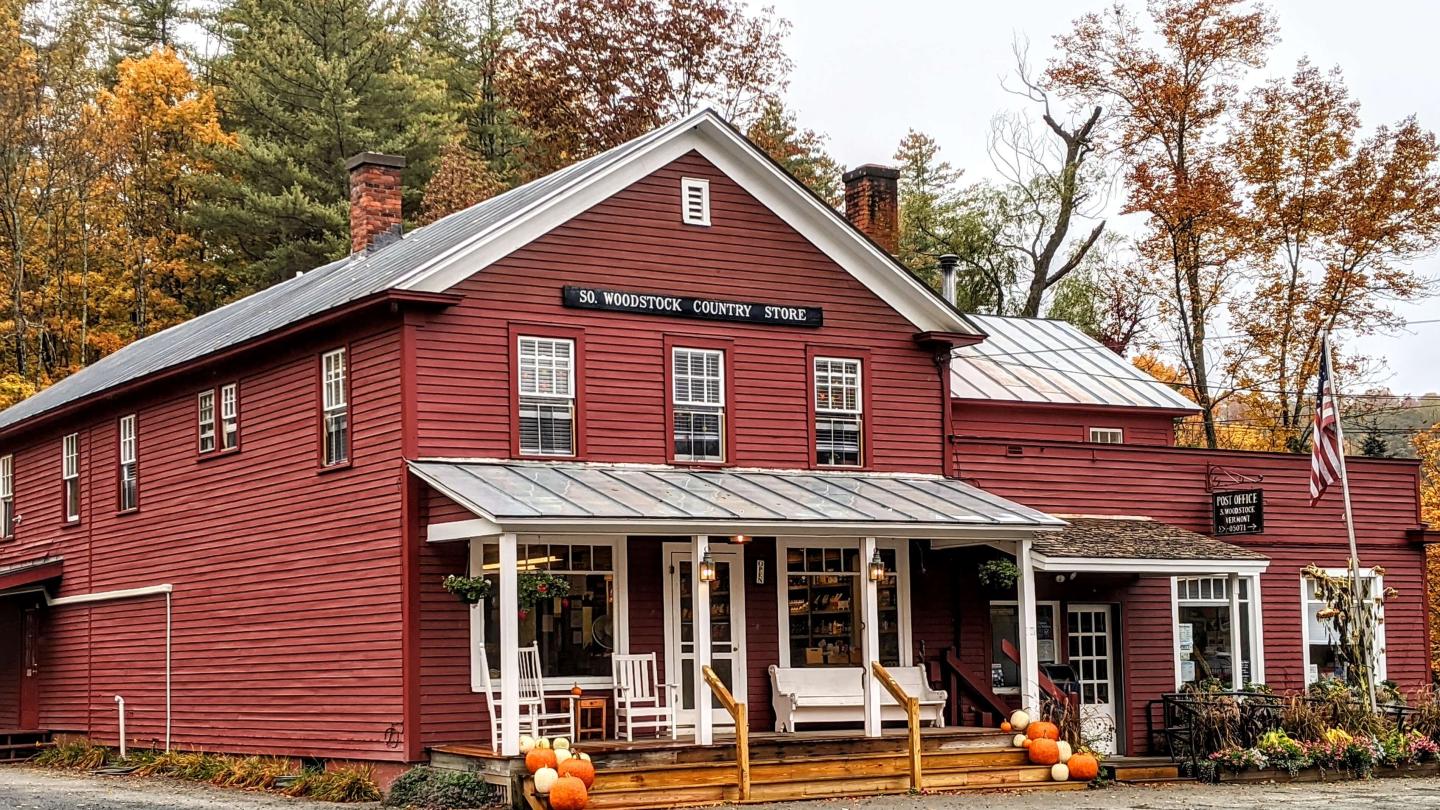 South Woodstock Country Store
An order at the counter cafe, connected to a delightful country store and only 4 miles from the center of Woodstock. This breakfast spot will have plenty of options and keep your belly full. It's worth the drive just to browse the country store and try the delicious breakfast items but you can also grab something to go on your way to the Kedron Pond or Green Mountain Horse Association before a show. 
For a peek at the menu click here.
Open Monday-Saturday (Cafe hours): 7:30-5 pm  Sunday 8:30-4 pm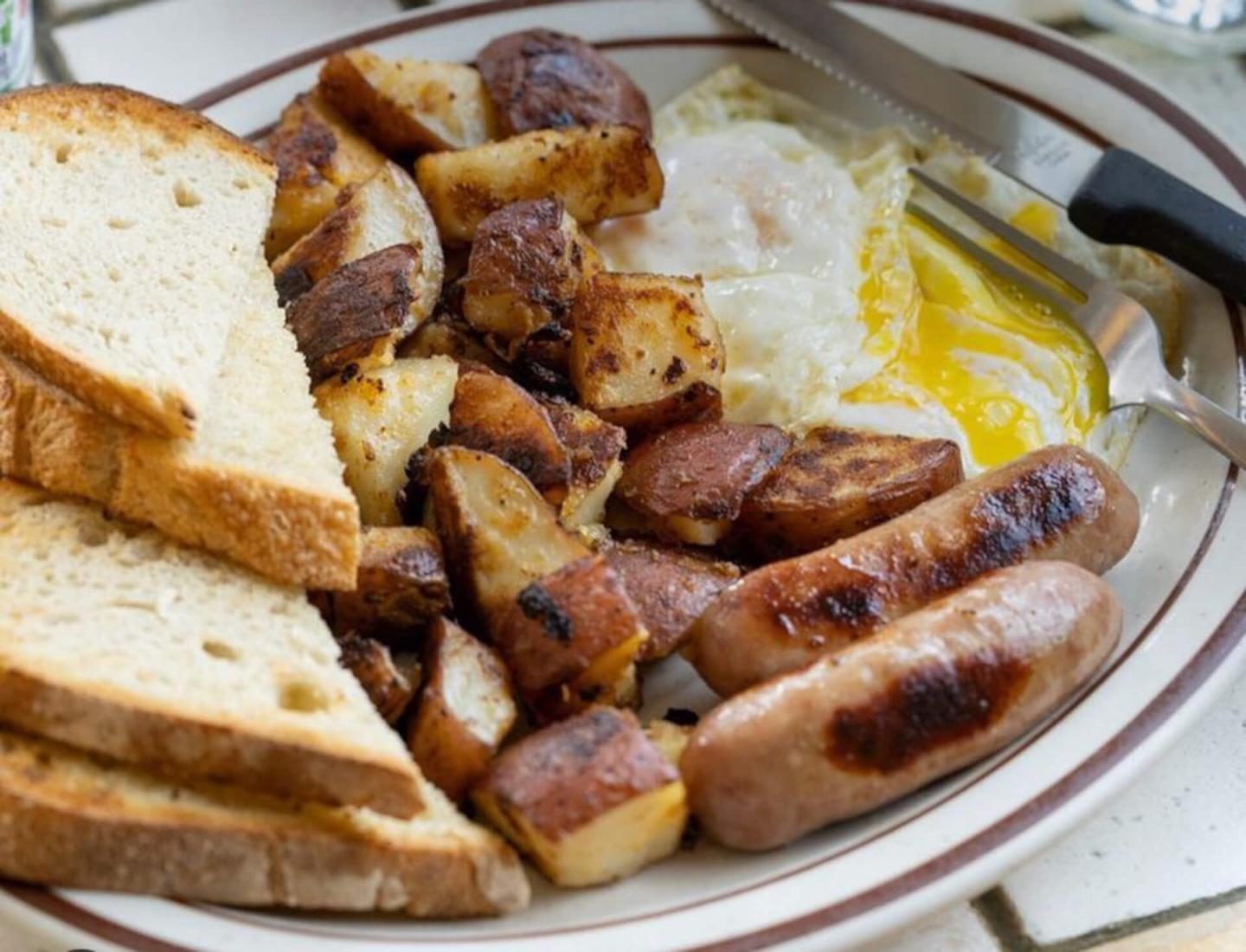 Mountain Creamery
Farm to Table dining with a full breakfast menu and coffee on the pot ready for a pour when you arrive. A staple in the village since the '80s this Woodstock classic recently relocated near Sleep Woodstock Motel. A short 7 min or less drive from the village to farm to table breakfast goodness. Boris and Sheila Pilsmaker opened Mountain Creamery on January 11, 1987. They have also owned and operated Hinterland Farm in Killington, Vermont since 1998. This diner feeling breakfast spot will hit the spot when starting your day here.
Breakfast 7-3 pm Thursday- Monday | Address: 4374 West Woodstock Rd Woodstock VT 05091.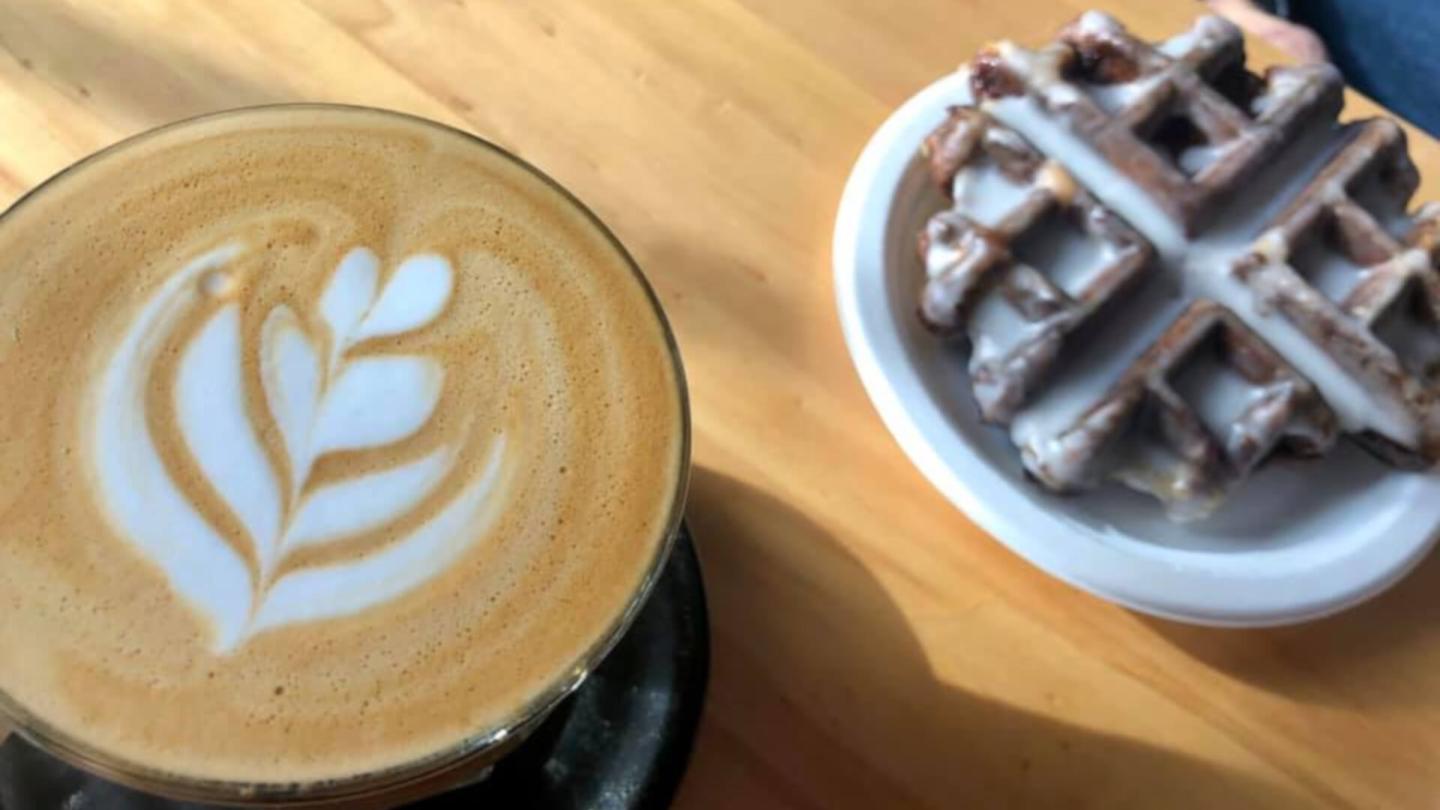 Marsh-Billings-Rockefeller parkrun
Abracadabra Coffee Co.
Open Wednesday through Sunday in its new location! This eclectic coffee spot brings a ton of options, good music, and plenty of space (including outdoor firepit seating). They will soon be expanding into bakery goods on-site. 
Additional information is here.
Wednesday through Friday 10-3 pm
Saturday and Sunday 9-2 pm | 35 Wayside Road Woodstock, VT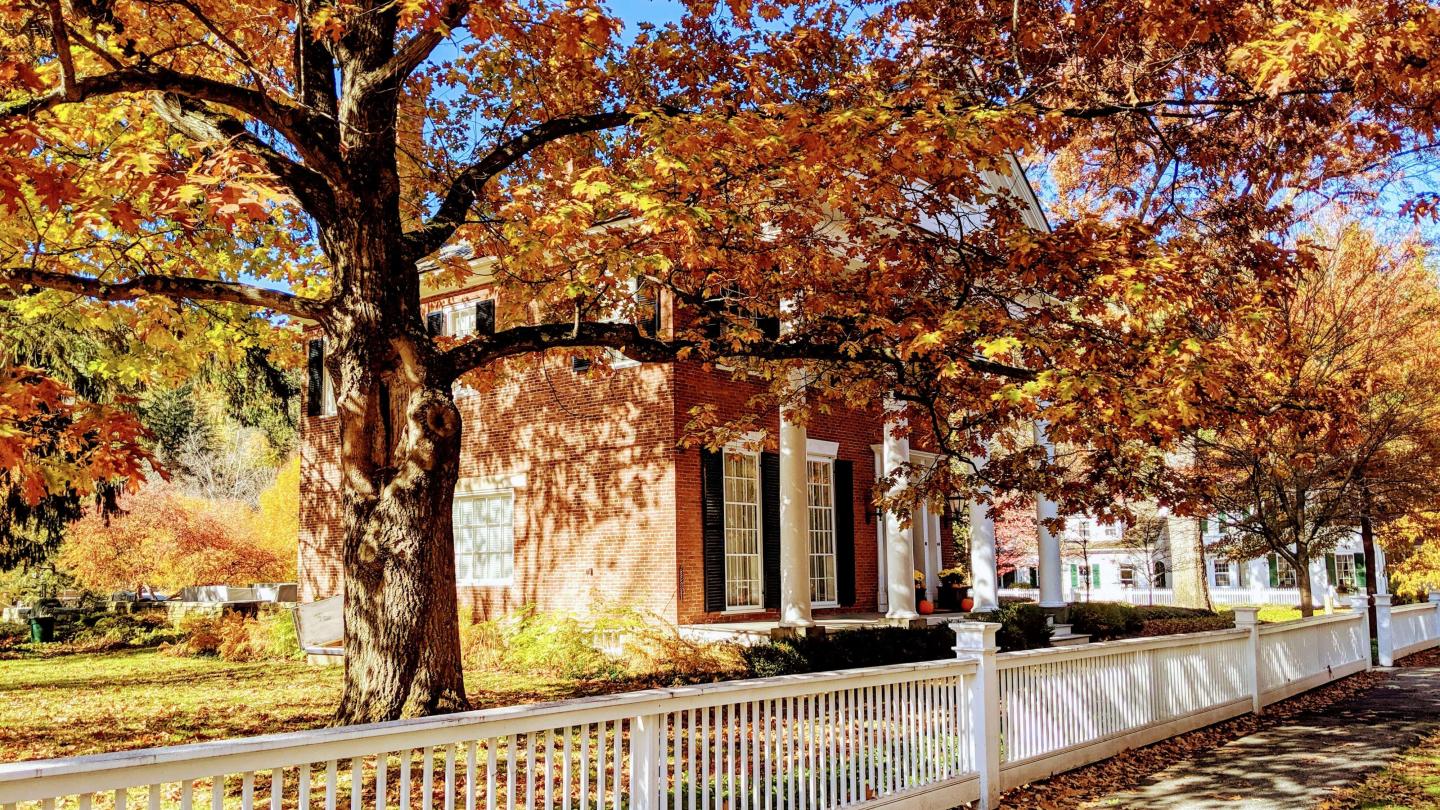 One of our favorite things to do in Woodstock is grabbing a coffee to go in the fall and stroll the Downtown Village. That crisp fall air, amber hues, and inviting downtown space make you feel so cozy and get into the Fall spirit. When you combine coffee with an apple cider donut and your favorite boots on it will complete any weekend visit to Woodstock. The Village has plenty of shopping options and even more places to pop in for a baked treat or food to bring back to your place. We recommend checking out the Village Butcher or F.H. Gillingham's while strolling in the village.
If driving is more your vibe, Vermont is chock-full of country roads to take in all the views during any season.