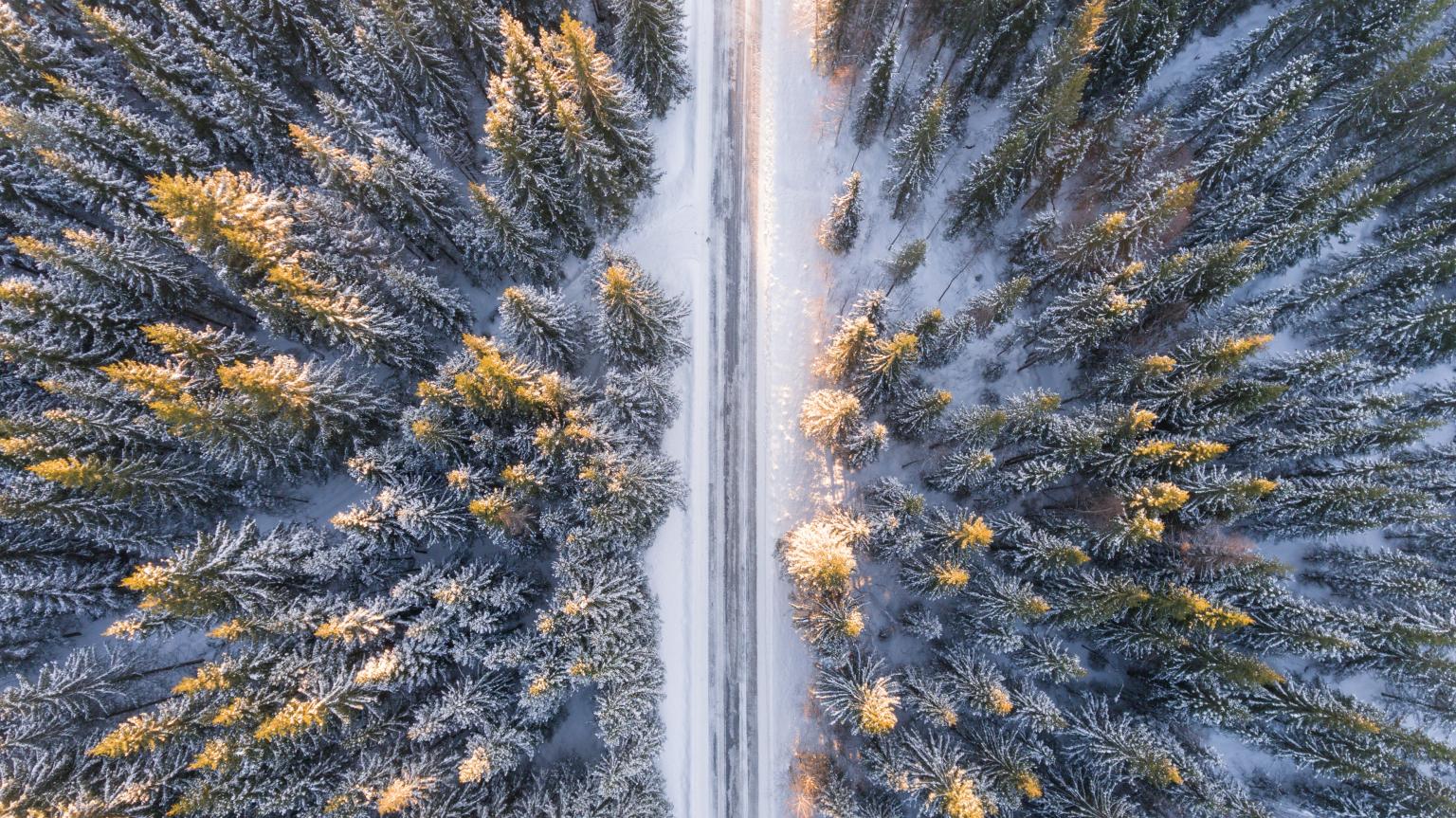 CHECKING IN
Village living: The snow-dusted sidewalks of Woodstock's quaint village—lined with the mullioned windows and vibrant overhangs of sundry mom-and-pop shops— will beckon just outside your door when you book a room at…
The Woodstock Inn & Resort: Stately, welcoming, and bursting with every amenity under the sun
The Ardmore: A B&B with historic architecture that's as drool-worthy as the breakfasts
The Blue Horse Inn: No detail is overlooked in this spectacular B&B
The Charleston House: A bed and breakfast that's better than home
The Shire: Pet-friendly riverside accommodations in the village? Yes, please!
The Village Inn: You'll find firelit rooms awash in Victorian elegance at this convenient B&B
The Woodstocker: Where local meets luxurious… and fresh-baked desserts await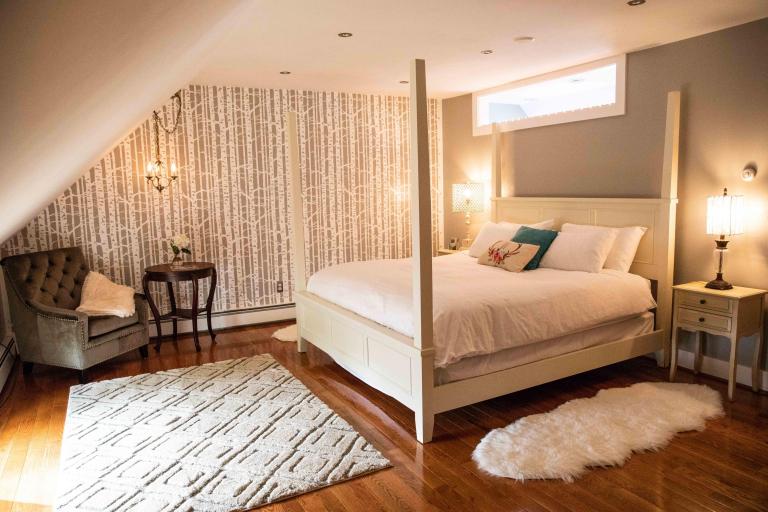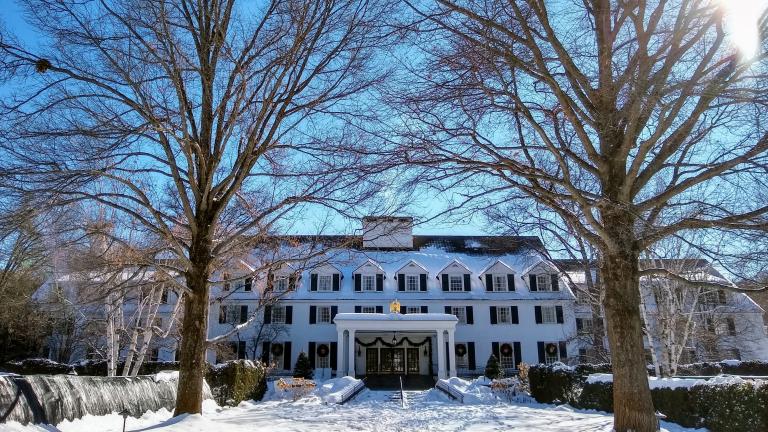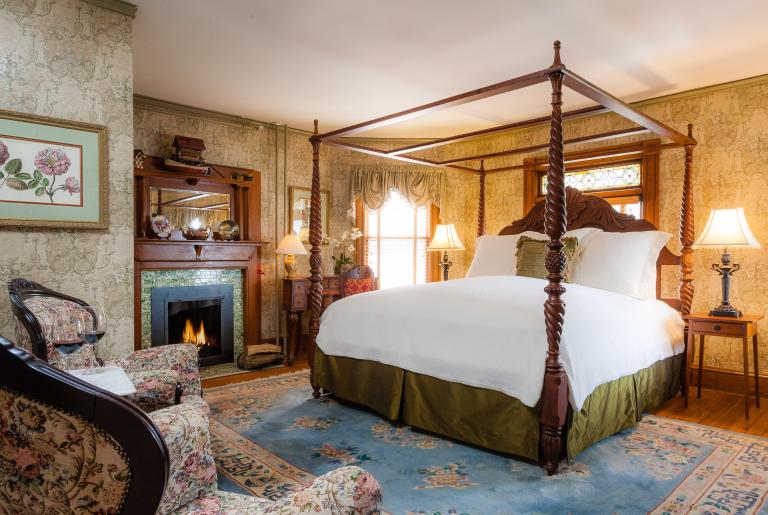 In the country: If you crave peace, where all you can hear is the sound of snow falling, or just want to get away from the hustle and bustle of it all, choose from the following accommodations:
506 on the River: Riverside inn with farmhouse chic style to spare, located just outside town (plus an indoor pool, hot tub, and sauna!)
The Apple Hill Inn: Homey accommodations with hilltop views of Woodstock and Taftsville
Braeside Lodging: Less than a mile from the village, these rooms offer charm and convenience
Deer Brook Inn: Hospitality, style, and decadent breakfasts—they've got it in spades
Farmhouse Inn: Spend your stay on a Vermont farm with river views and a quintessential red barn that's the perfect backdrop
Jackson House Inn: Envelop yourself in New England charm as you sit by a roaring fire, relax in your expertly decorated room, or dine in style
Kedron Valley Inn: Classic, cozy, and even pet friendly! There's no better way to stay in stunning South Woodstock
The Lincoln Inn: Come for the food (this B&B is also home to one of Woodstock's best restaurants), stay for the Ottauquechee views!
Sleep Woodstock: A classic 1960s roadside motel that's affordable and right outside town (and dog-friendly, too!)
Woodbridge Inn: Your destination for a quaint riverside experience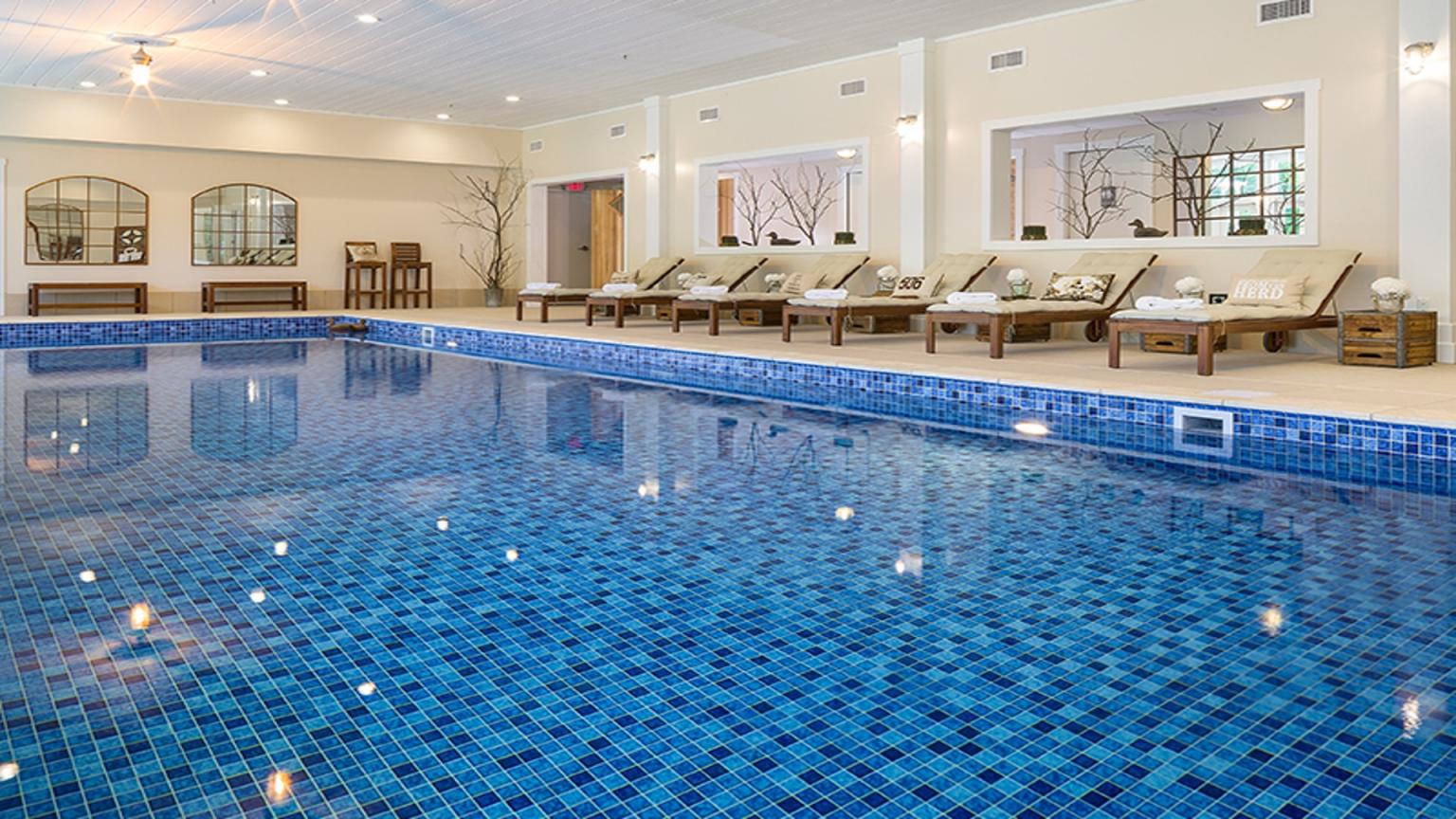 Day 1
You've made it. Breathe in that fresh air seasoned with pine and woodsmoke, then wake your limbs up with a stroll through a village scene straight from a snow globe.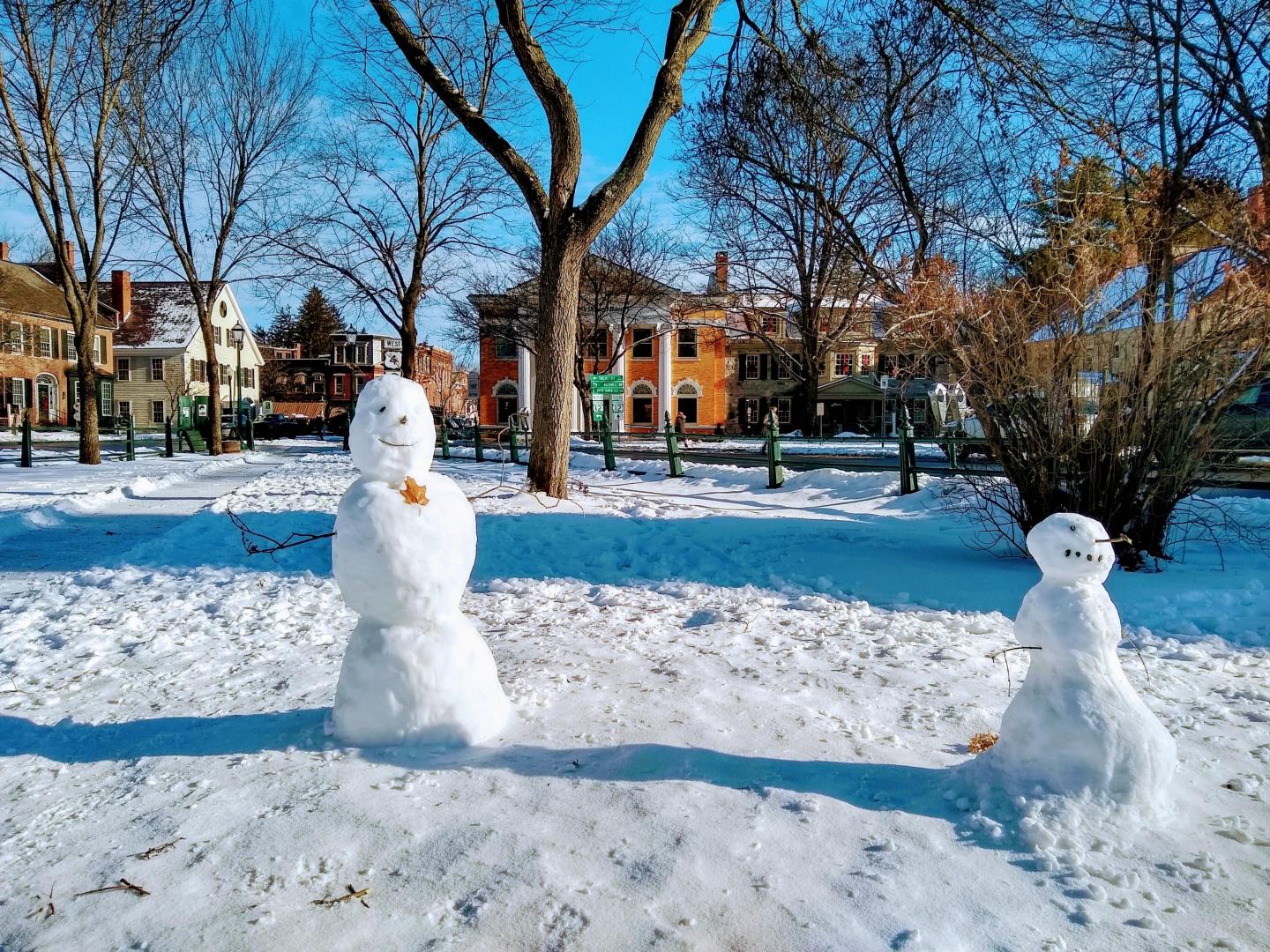 Woodstock's center—hugged from all sides by the curve of the Ottauquechee River, the gentle peaks of Mount Peg and Mount Tom, and charming Georgian, Federal, and Greek Revival homes—is a getaway guaranteed to revive.
Between admiring historic architecture and popping into family-owned establishments like Yankee Bookshop, grab a quick bite at Soulfully Good (for their award-winning buttermilk chicken salad) and The Village Butcher (hot cider is a perfect add-on).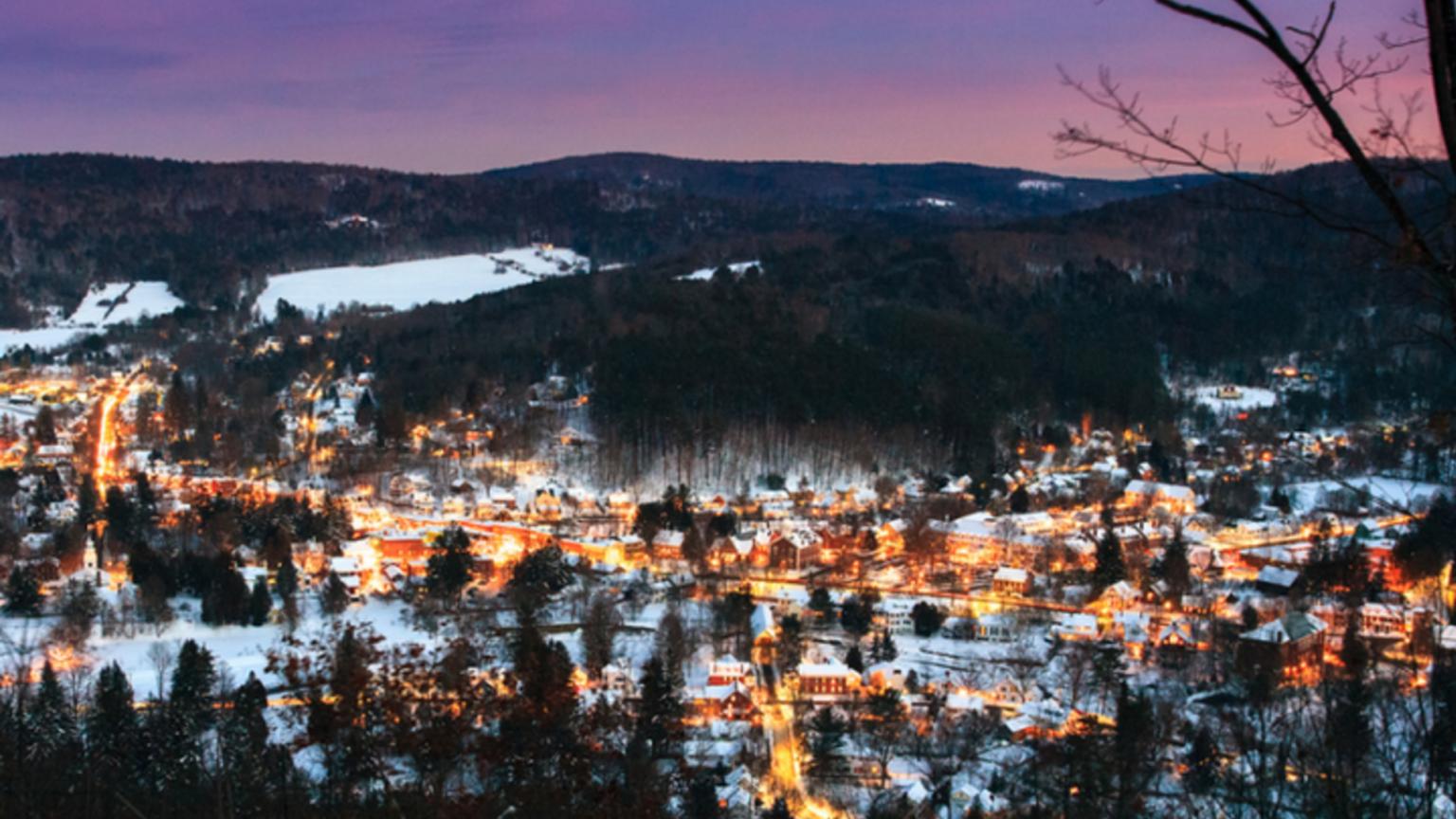 After that invigorating outing, it's time to freshen up at your lodging, bundle up, and head to dinner! Looking for prix fixe perfection in the country? The Lincoln Inn and Cloudland Farm are two excellent options for a culinary feast you won't forget. Want to stay within the village? Stake your claim on an oversized lounge chair and get cozy in front of the fire as you dine at Richardson's Tavern or visit The Prince and the Pauper for a mouthwatering meal and a free movie ticket (when you buy an entrée and are seated by 5:30). Pentangle Arts' Woodstock Town Hall Theatre is a short jaunt from the restaurant, just enough time for Jack Frost to nip at your nose.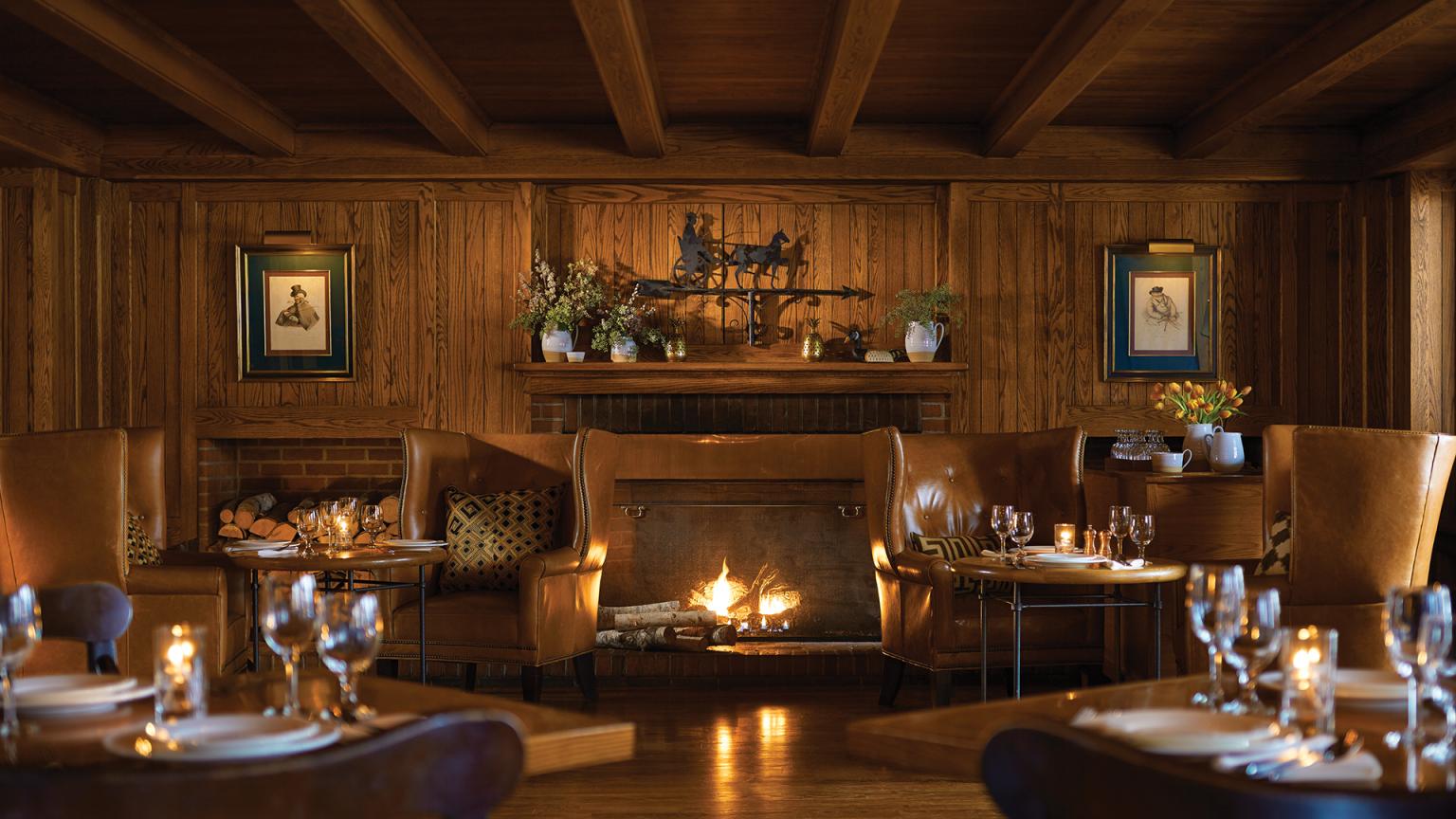 DAY 2
When the snow begins to sparkle in the morning sun, it's time to rise and dine! Breakfast at Mountain Creamery is just the ticket—with organic eggs and local, farm-raised meats gracing the menu, you can't go wrong. Got a sweet tooth? Grab a slice of mile high apple pie for the road. In a rush? The Woodstock Farmers' Market and Mac's Market are perfect for quick-and-delicious breakfast sandwiches to enjoy in the car.
Now you're prepped for an action-packed day in the great outdoors, with your choice of activities that suit you best: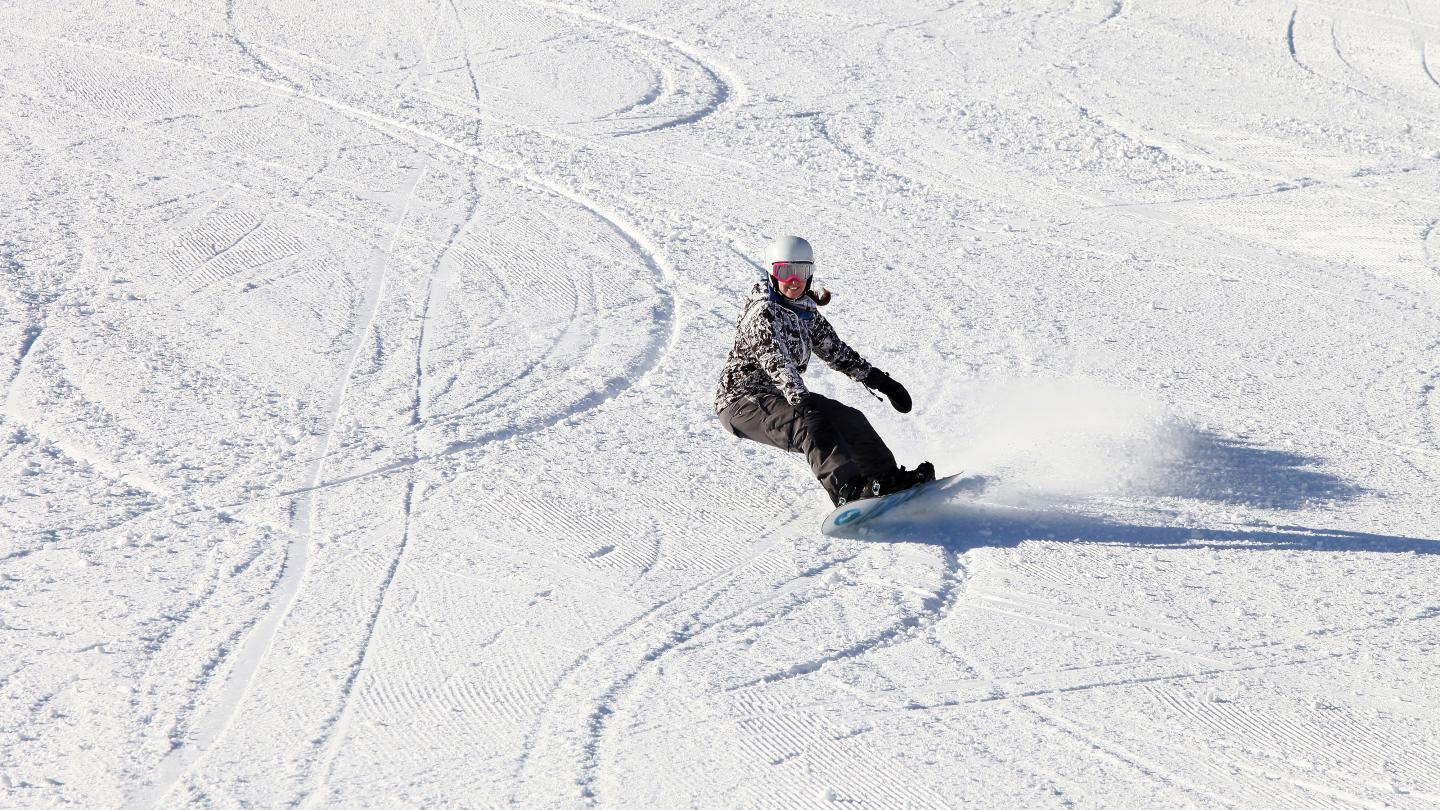 Skiing and snowboarding: Don't let the name fool you! Suicide Six Ski Area, in neighboring Pomfret, is open and ready for business on December 14th (conditions permitting), offering alpine adventure even the smallest skier or snowboarder in your crew. Tasty food, local small craft brews, and a crackling fire can be found within the comforting confines of slope-side Perley's Pourhouse. Want more action? The Beast of the East, Killington, is just 30 minutes away with adrenaline-fueled skiing and riding via 155 trails, 21 lifts, and 1,509 acres across six mountain peaks.
Nordic skiing or snowshoeing: Explore the majestic quiet of woods padded with snow in Marsh-Billings-Rockefeller National Historical Park – then take a much-deserved break at the Mount Tom Cabin where a hot, delicious lunch awaits between 11 AM and 2 PM (in-season, from mid-December through March. Confirm with the inn before setting out). Day or season passes are available at the Woodstock Inn & Resort Nordic Center.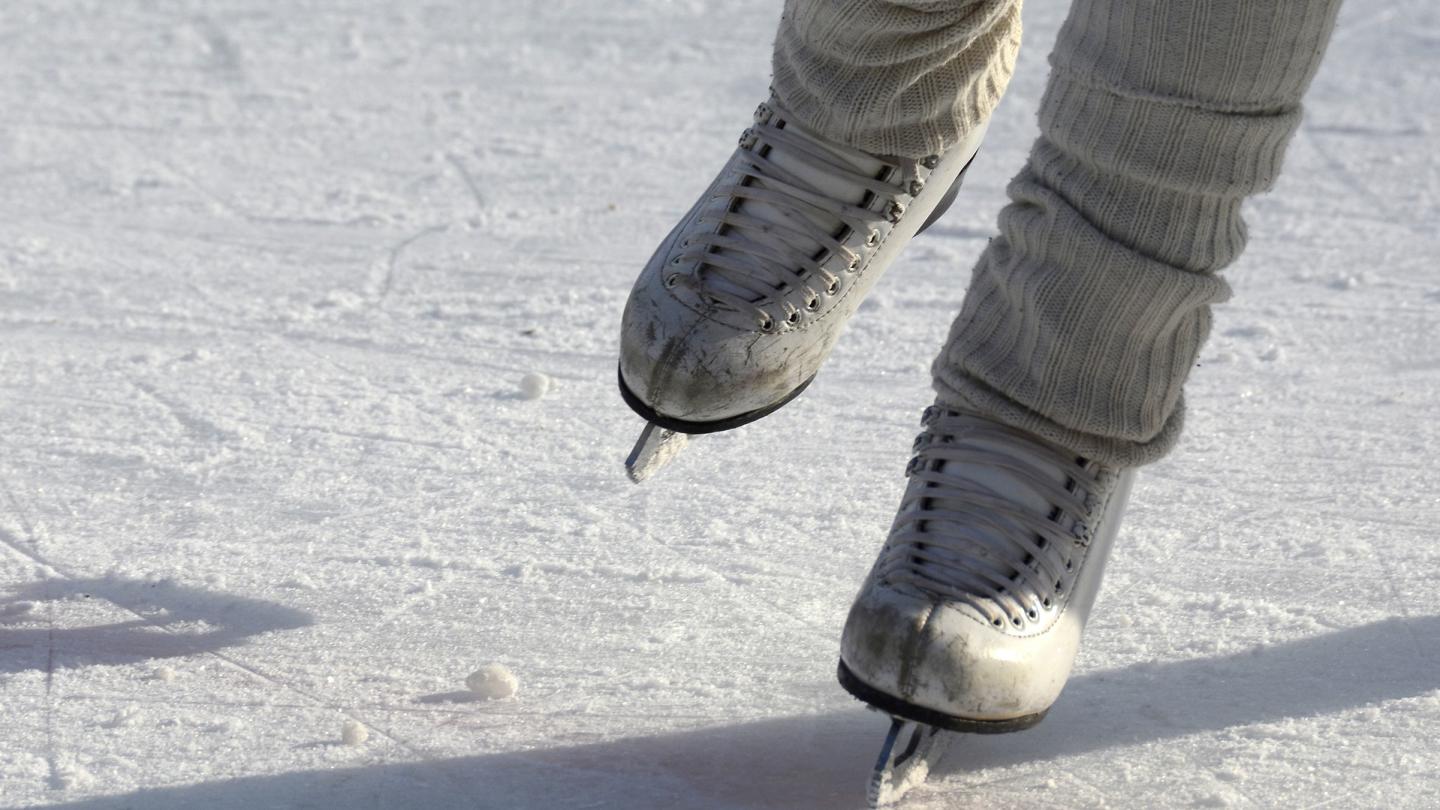 Phew. After that doozy of a morning, are you still searching for a mid-day meal spot?
If you're heading back toward town from Killington, Long Trail Brewery and Ramunto's Brick Oven Pizza (both in Bridgewater) are essential spots for pub stables or a slice plus a cold beer or two!
With a full belly, now's the time to check in at your home base, then hit the spa for a bit of R&R for your sore après-ski muscles. A Himalayan Salt Stone Massage at the Spa at the Woodstock Inn & Resort as the snow swirls outside is just what the doctor ordered.
If you're visiting around the holidays…
Next, head to the main entrance of the inn for a jolt of childhood magic, because a life-sized gingerbread house awaits in the lobby! Snap photos in front of this fragrant backdrop (while the ingredients are good enough to eat – resist!) or let the kids dart in and out of its playhouse-sized space for a bit of fun for everyone.
Then, dinner is served! Snag a table at Angkor Wat for fresh, vegetarian-friendly Asian Fusion, The Daily Catch for seafood straight from the docks of Boston, Melaza Bistro for can't-miss Caribbean tapas, or Ransom Tavern in South Woodstock's Kedron Valley Inn for delectable Neapolitan-style pizza.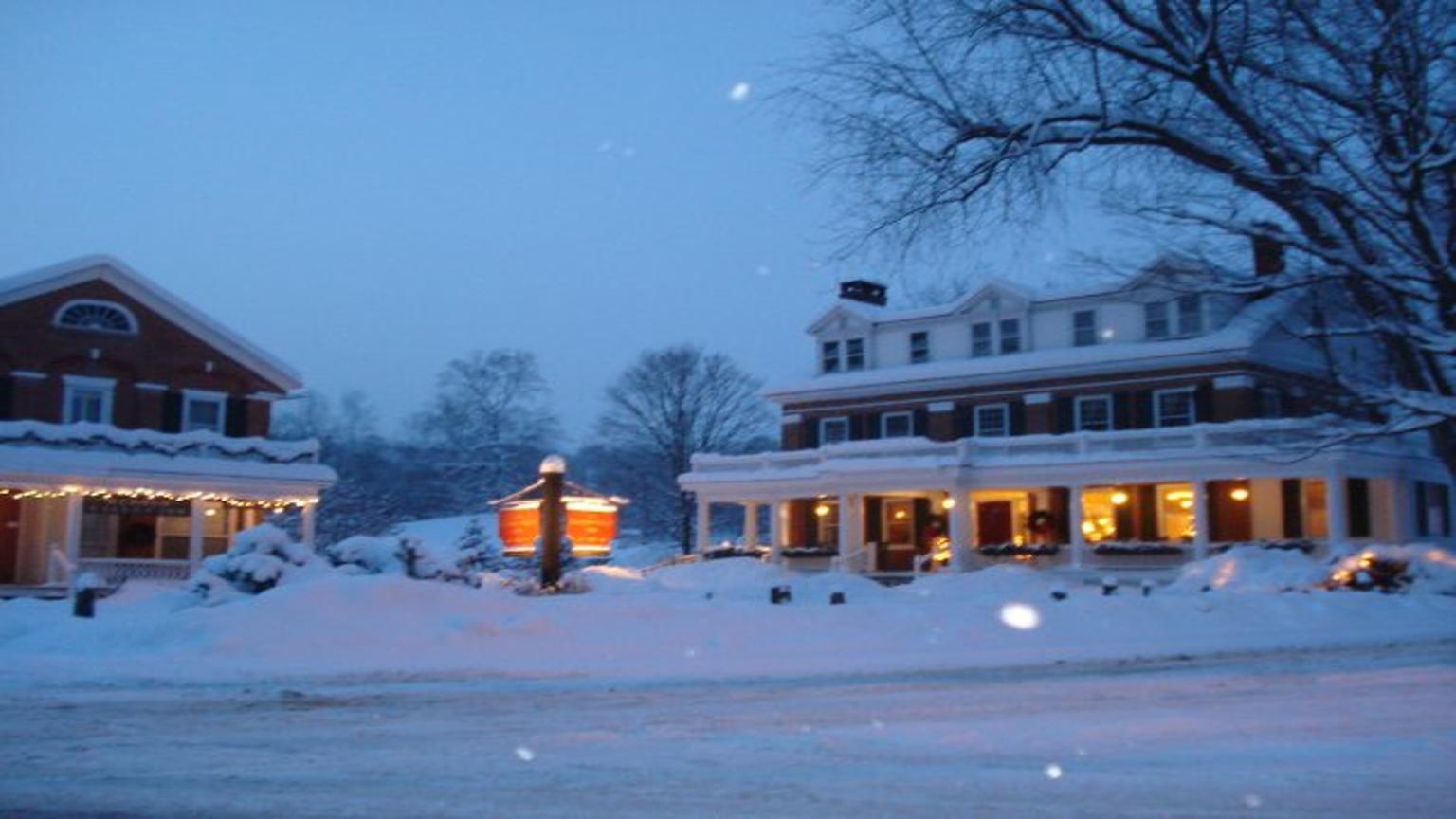 Finally, its back to your accommodations you go, to revel in snug indoor amenities like an on-site pool (506 on the River) and game room (Woodstock Inn & Resort) till its time to get some shut eye.
DAY 3
Last but not least: It's your final day in Woodstock. If you awake to a whirling dervish of snow, fill your morning with snowflakes that stay on your nose and eyelashes, plus a few of our other favorite things:Mon Vert Cafe has got your order for breakfast – whether you're craving challah french toast, biscuits and gravy, lox and schmear, or just a cup of joe to go.
If you've got little ones in tow, there's no question, Billings Farm & Museum is your next destination!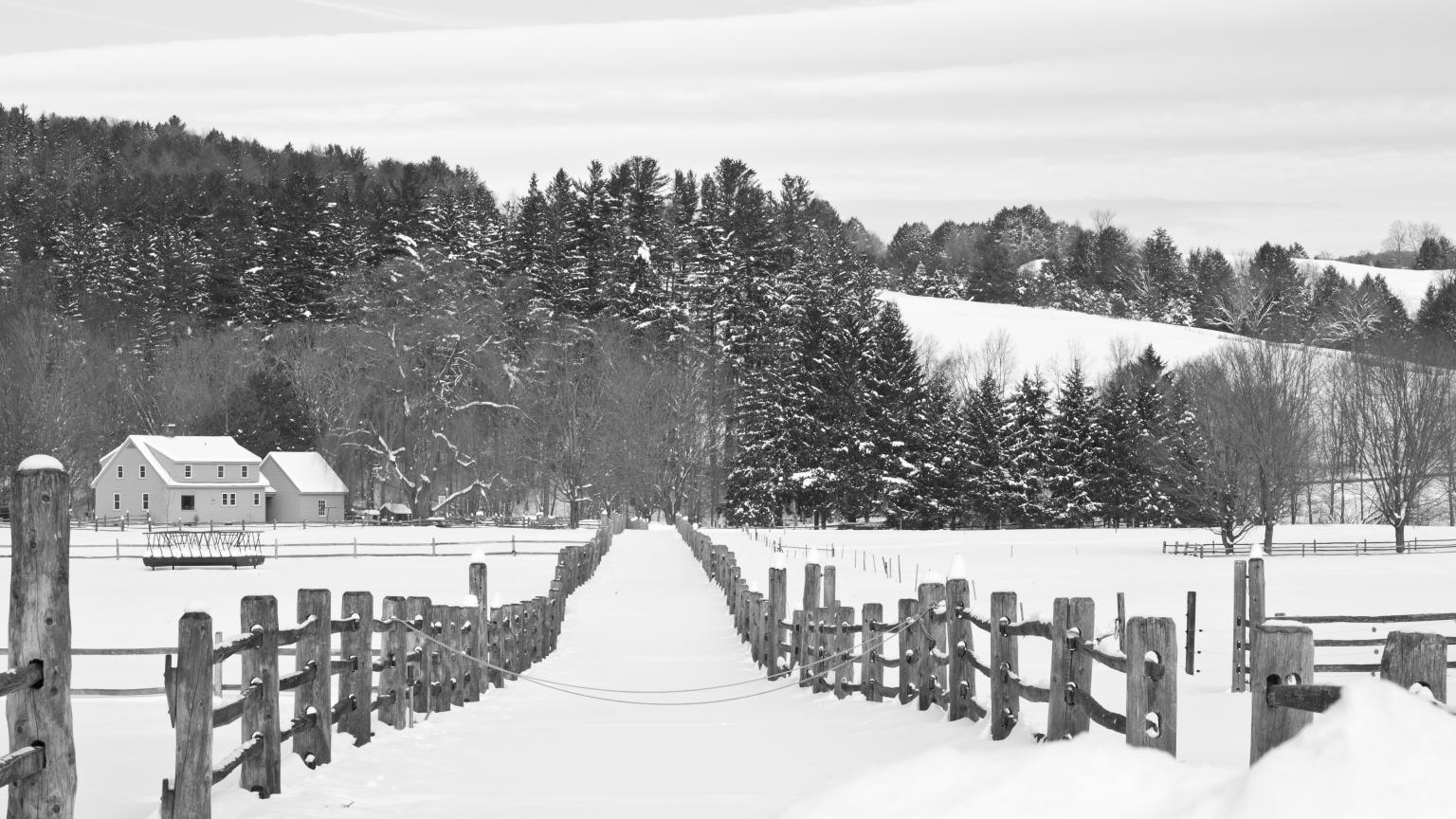 "Woodstock" by "pushypenguin" Licensed under a Creative Commons Attribution 2.0 Generic (CC-BY2.0). Accessed 5 November 2018. https://www.flickr.com/photos/mdsousa/11910725856/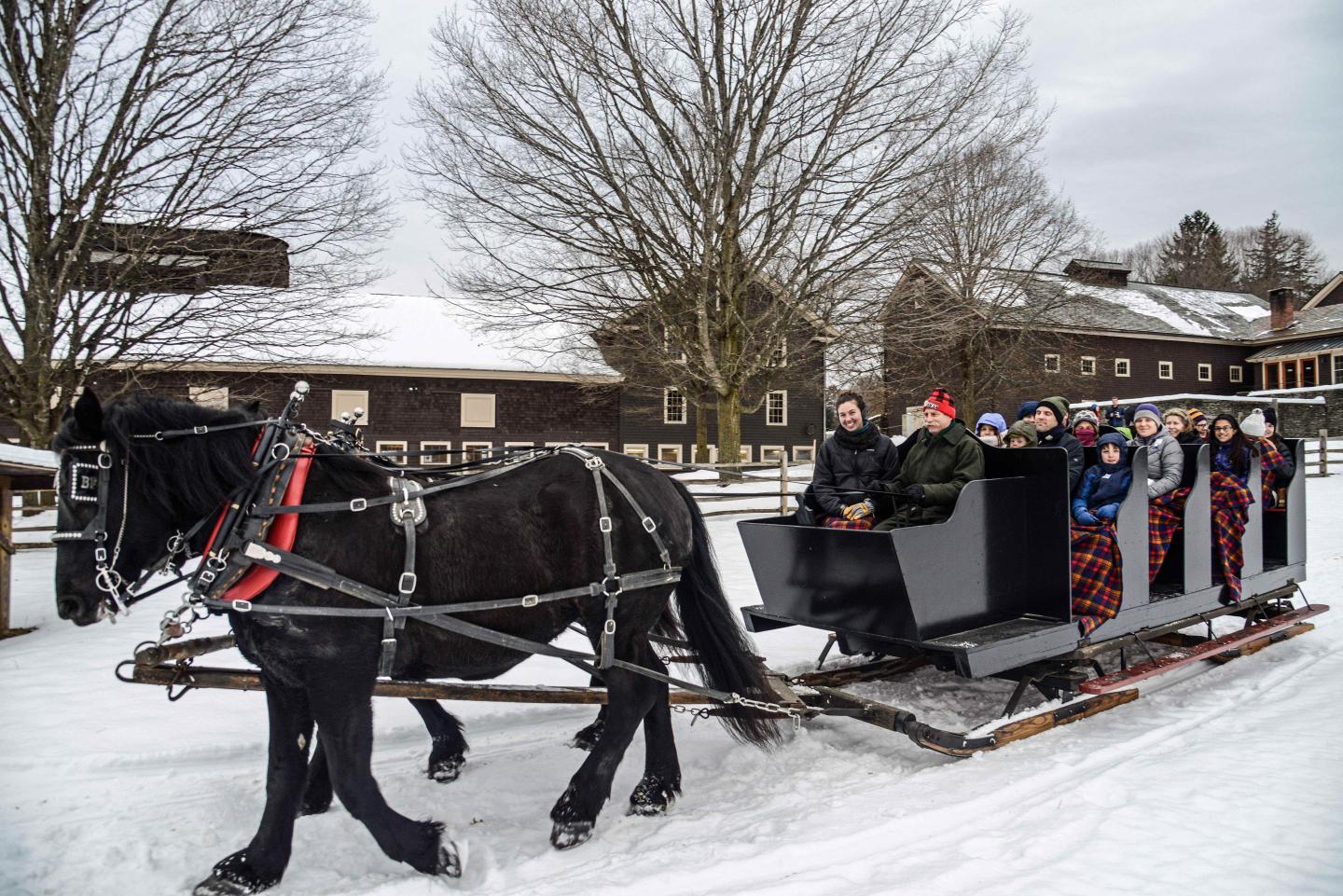 Billings Farm staff photo
Open Saturdays and Sundays (and some special holiday and vacation dates) during the frosty season, you'll find a range of barnyard happenings like visits with the Jersey herd, draft horses, oxen, chickens, and sheep tucked into their stalls, plus tours and hands-on activities during Christmas at the Farm (complete with ornament-making and a decorated 1890s farmhouse), January Weekends, and February Weekends.
As the noon bells toll, it's time for lunch! Chow down in the farm-diner comfort of Worthy Kitchen (their chicken and waffles can't be beat) for a casual meal or the Woodstock Inn's Red Rooster for understated elegance – and a hearty stew to warm you from the inside out.
Cue the sad Charlie Brown walk, it's time to depart. Take a deep breath of the cold, clean air, then load up the car and glance out the window as you drive past the twinkling lights and boughs of garland bedecking Woodstock's village shops.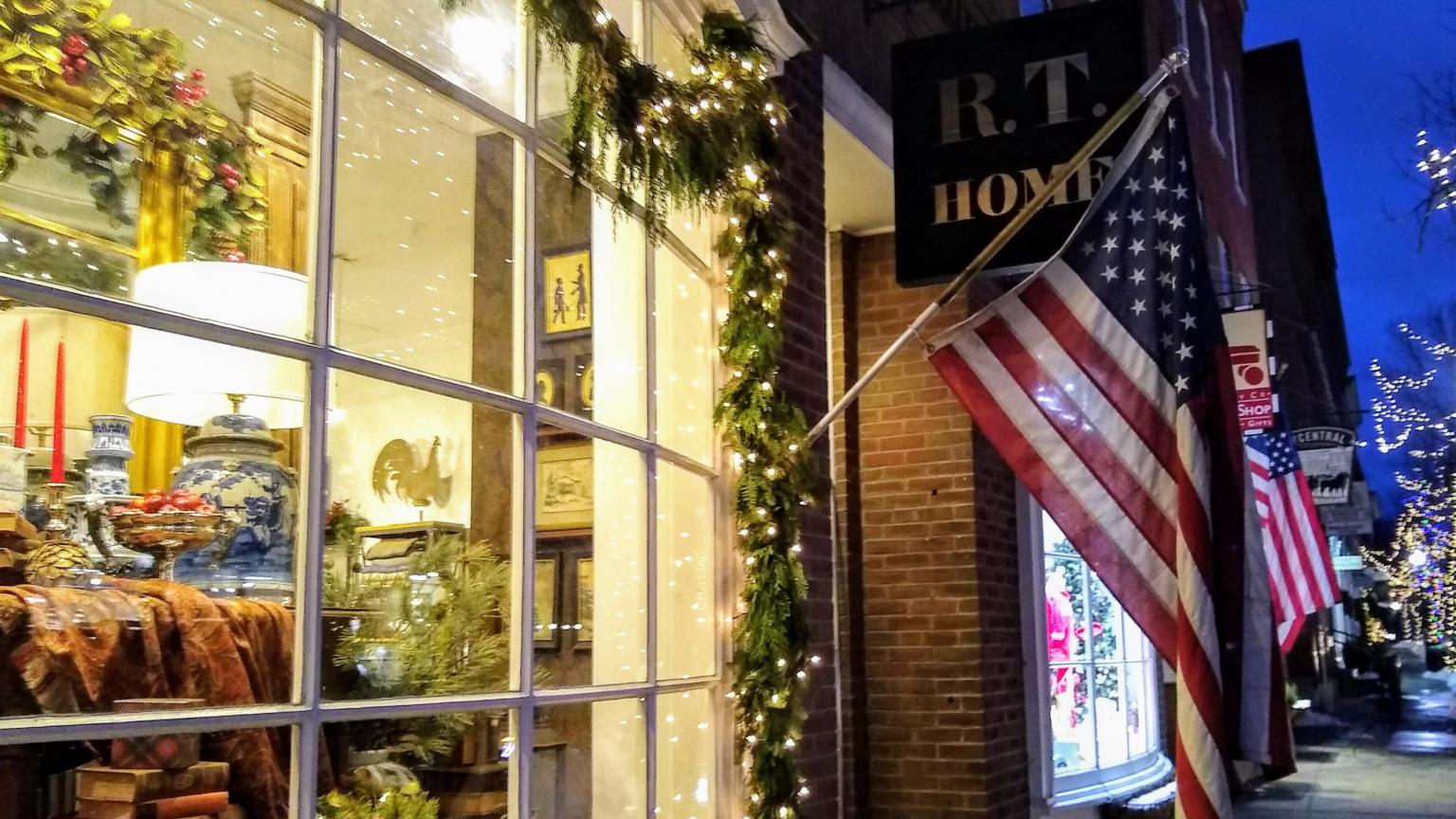 If you're taking i89 or i90 and want one last adventure as the day's still young, visit the Vermont Institute of Natural Science (VINS) in Quechee for live raptor programs, exhibits, a glimpse into avian rehabilitation, nature trails, and a forest canopy walk offering a bittersweet goodbye: a panoramic view of this stunning winter landscape.
Special Weekend Dates to look forward to:
November 29-December 1, 2019: Women's World Cup - FIS Ski Racing at Killington
December 13-15, 2019: Wassail Weekend
December 21, 2019: Winter Solstice Party at Suicide Six Ski Area
December 21 2019-January 1, 2020: Christmas on the Farm at Billings Farm & Museum (excluding Christmas Day)
December 22-28, 2019: Christmas week in Woodstock
December 28, 2019: Festivus Rail Jam and a Holiday Apres Ski at Suicide Six Ski Area
January 26, 2020: FISK Trophy Race at Suicide Six Ski Area
February 1, 2020: Fifth Annual Snowshoe "Face Race" at Suicide Six Ski Area
February 9, 2020: The SoPo Ranch Slopestyle Contest at Suicide Six Ski Area
February 15, 2020: President's Weekend Torchlight Parade & Dance at Suicide Six Ski Area
February 22, 2020: Abe-BERM-Ham's Fatbike Slalom at Suicide Six Ski Area
March 1, 2020: Upper Valley Hawks Special Olympics at Suicide Six Ski Area
March 7, 2020: Vertical Challenge at Suicide Six Ski Area
TO ACCESS MORE GREAT CONTENT ON OUR BLOG...