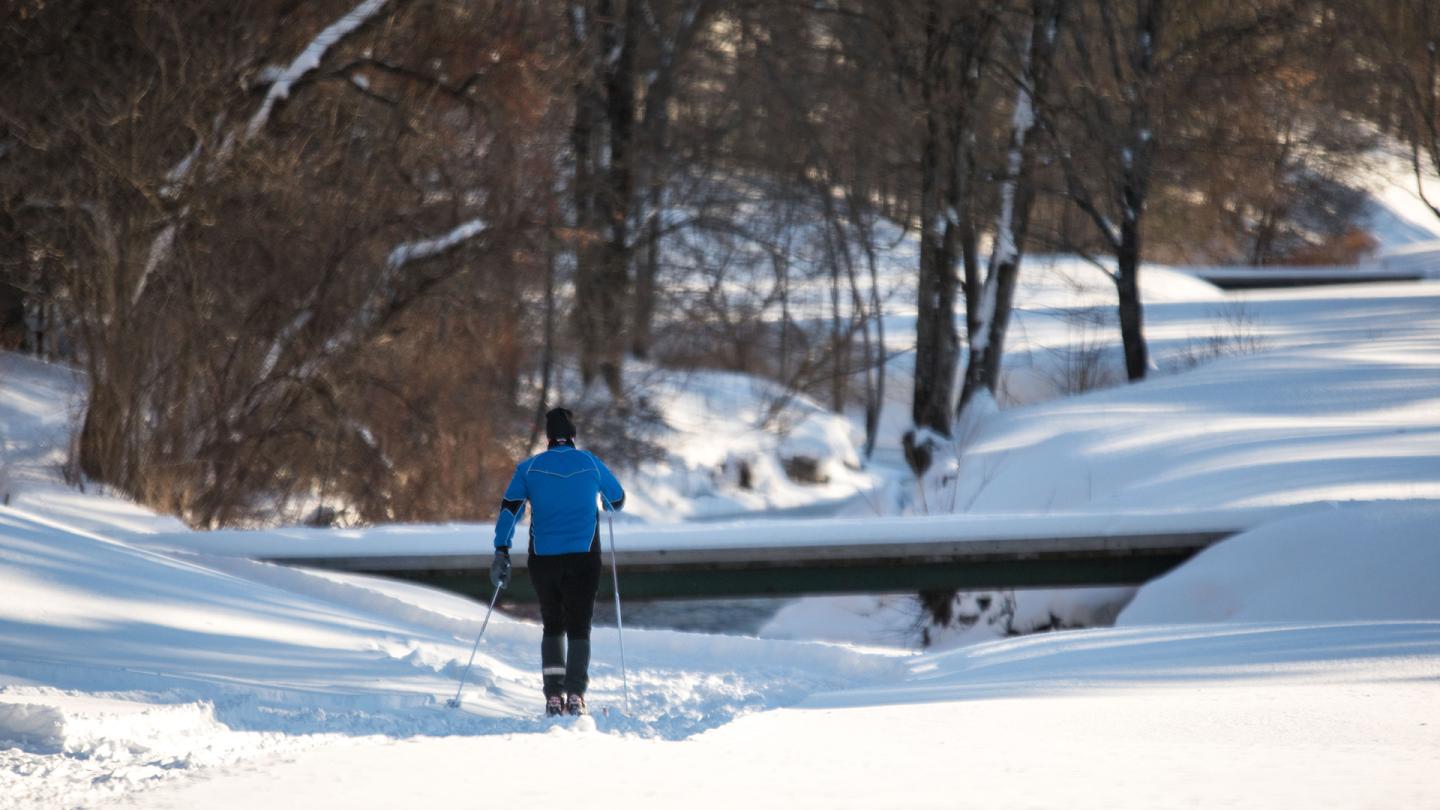 Nordic Skiing & Snowshoeing
Glide through a winter wonderland
Explore the area's majestic Nordic ski and snowshoe trails
In the winter, dozens of natural and groomed trails take shape for skate skiing, classic cross-country skiing, and snowshoeing. Go off on your own and discover the magic of a snowy wonderland in Woodstock, hire a snowshoe guide to help you find the area's hidden gems, or take a Nordic ski lesson to improve your stride. Rental equipment is available through many outfitters and retailers.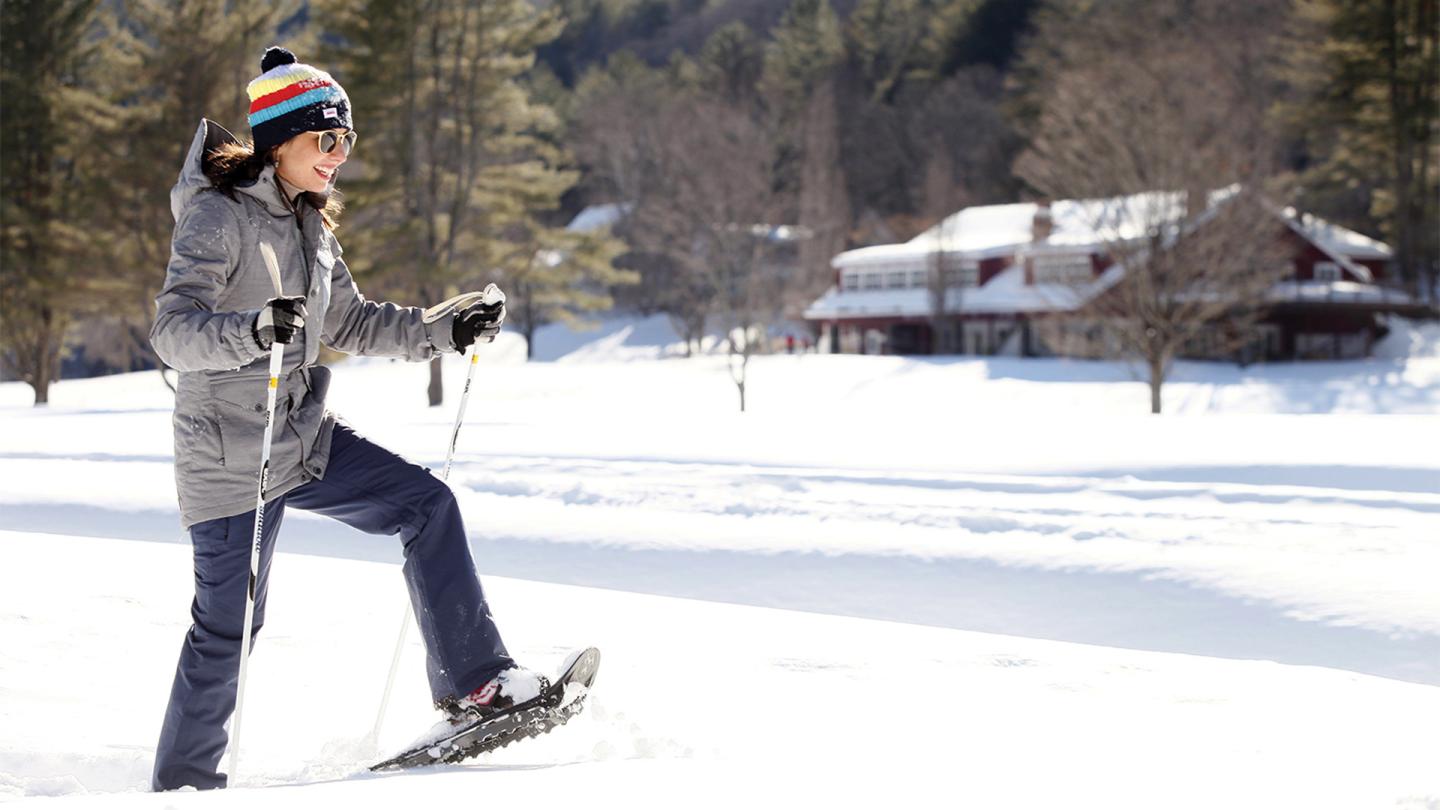 Featured Business

Woodstock Inn & Resort Nordic Center
With an extensive network of winter trails throughout Mount Peg and Mount Tom, the Tubbs Snowshoes & Fischer Nordic Adventure Center offers more than 30 km of groomed trails for skate and classic cross-country skiing.