Your Address For Success
WoodstockVT.com is bigger, better-connected and current. Its new design is user & mobile friendly, linked to Facebook and Instagram, and regularly updated with rich content to keep people coming back. Filled with the latest about our businesses, restaurants & stores, things to do, events, lodging & more, everyone in town is here. Are you?
WoodstockVT.com puts you up front. Don't be left behind.
Now is the best time to reach the maximum of potential customers in our area, including over 6,000 residents and averages more than 25,000 monthly website visits. That's a 50% increase over the previous site. Last year, our local economy generated over $63,000,000 in retail sales, food and lodging. Make sure your business is seen!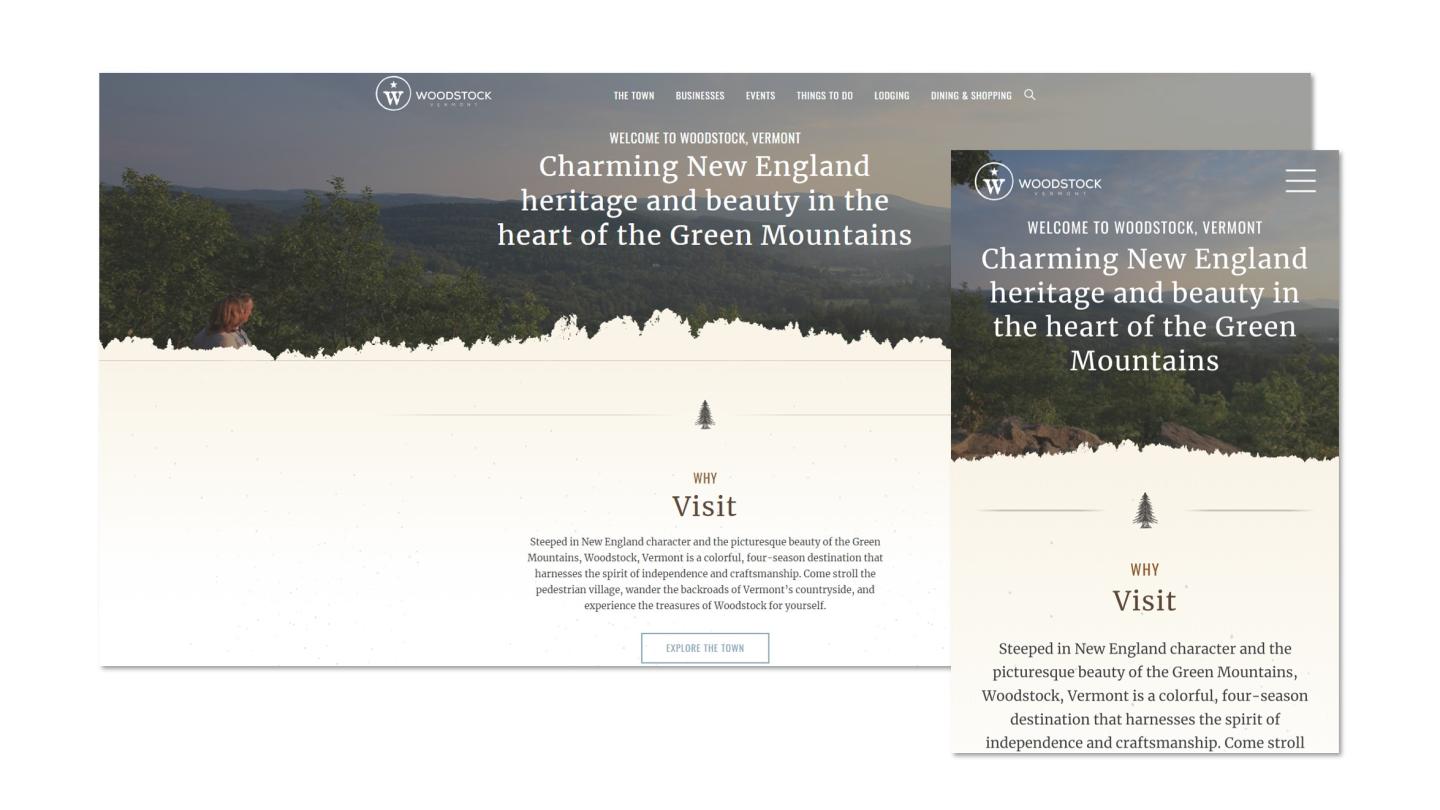 A Great Value. Greater Opportunity.
Our rates are affordable and flexible, giving you the choice of a basic or enhanced listings, and Featured and Premium Ads, guaranteeing year-round presence online. Advertising on WoodstockVT.com is also a smart investment, offering more page views than a simple listing.
REACH NEW CUSTOMERS. GROW YOUR BUSINESS.
Your listing on the Woodstock Community Website ensures high quality exposure all year long. Showcase your business & connect with new customers through our wide range of promotional options:
Website Marketing—Basic Listing
One annual fee guarantees 12 months exposure on The Woodstock Community Website, including your location listing in the category of your choice, contact info and photo.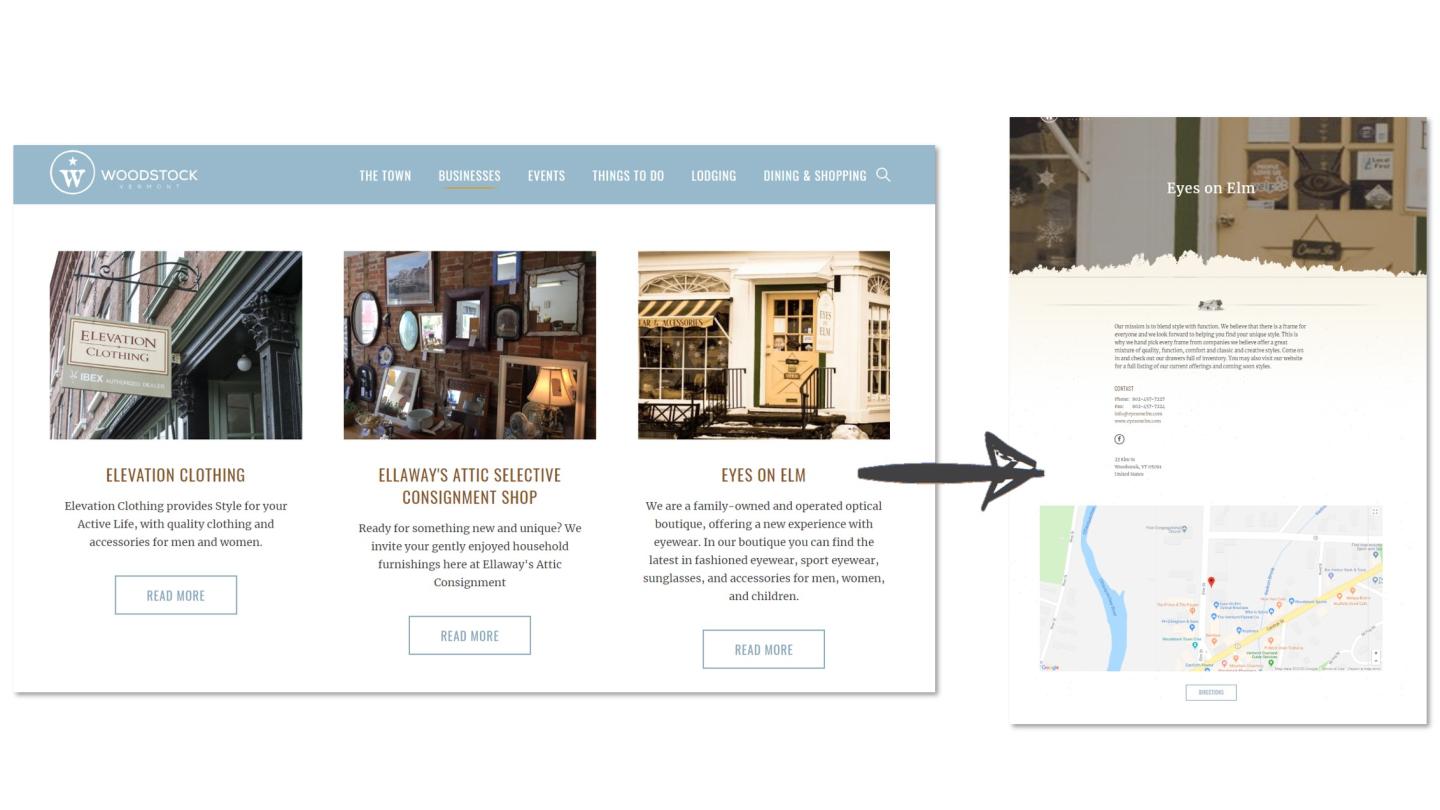 Website Marketing—Enhanced Listing
For only $50 more, you may choose Enhanced Listing in two categories of your choice, up to 6 photos and additional updates about your organization's activities in our Events section.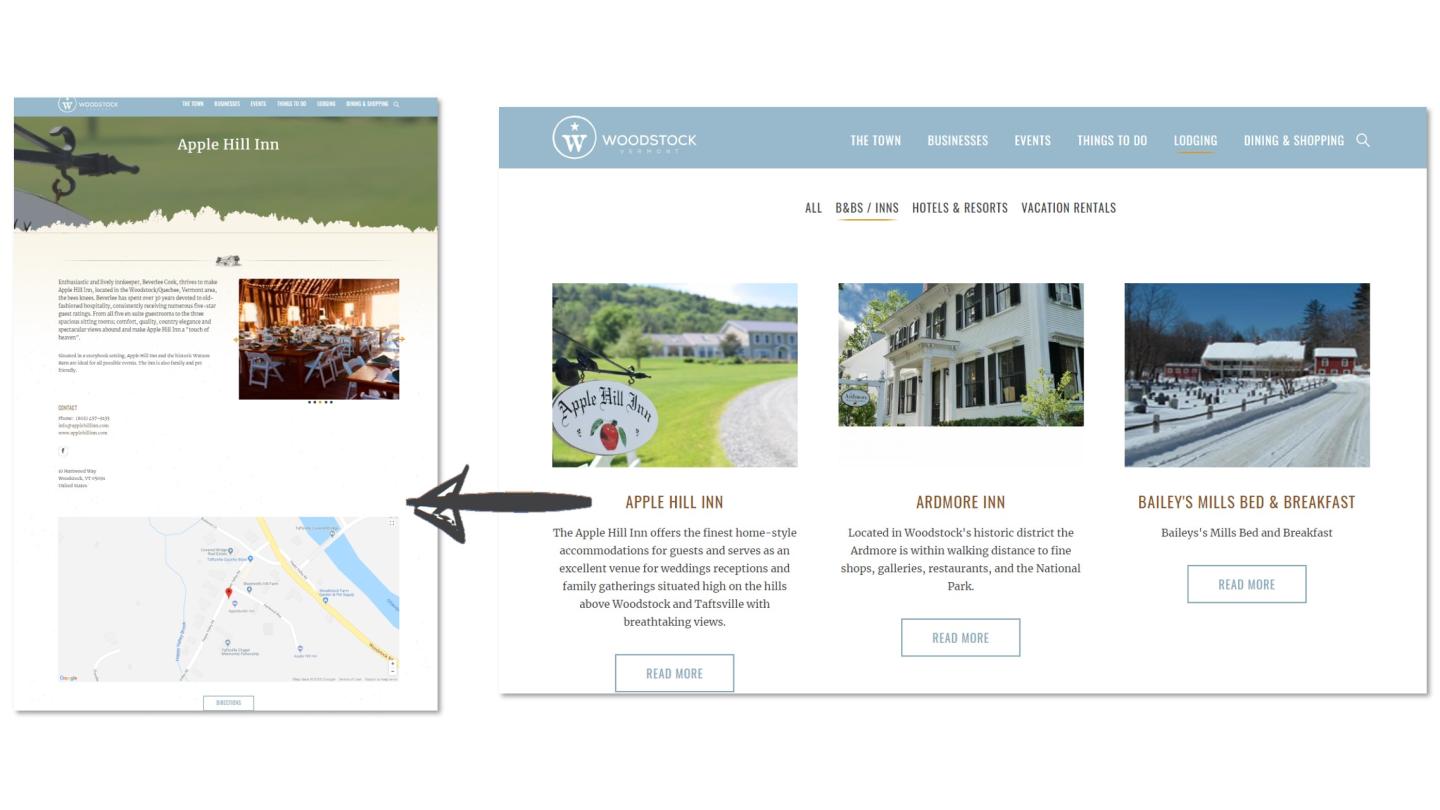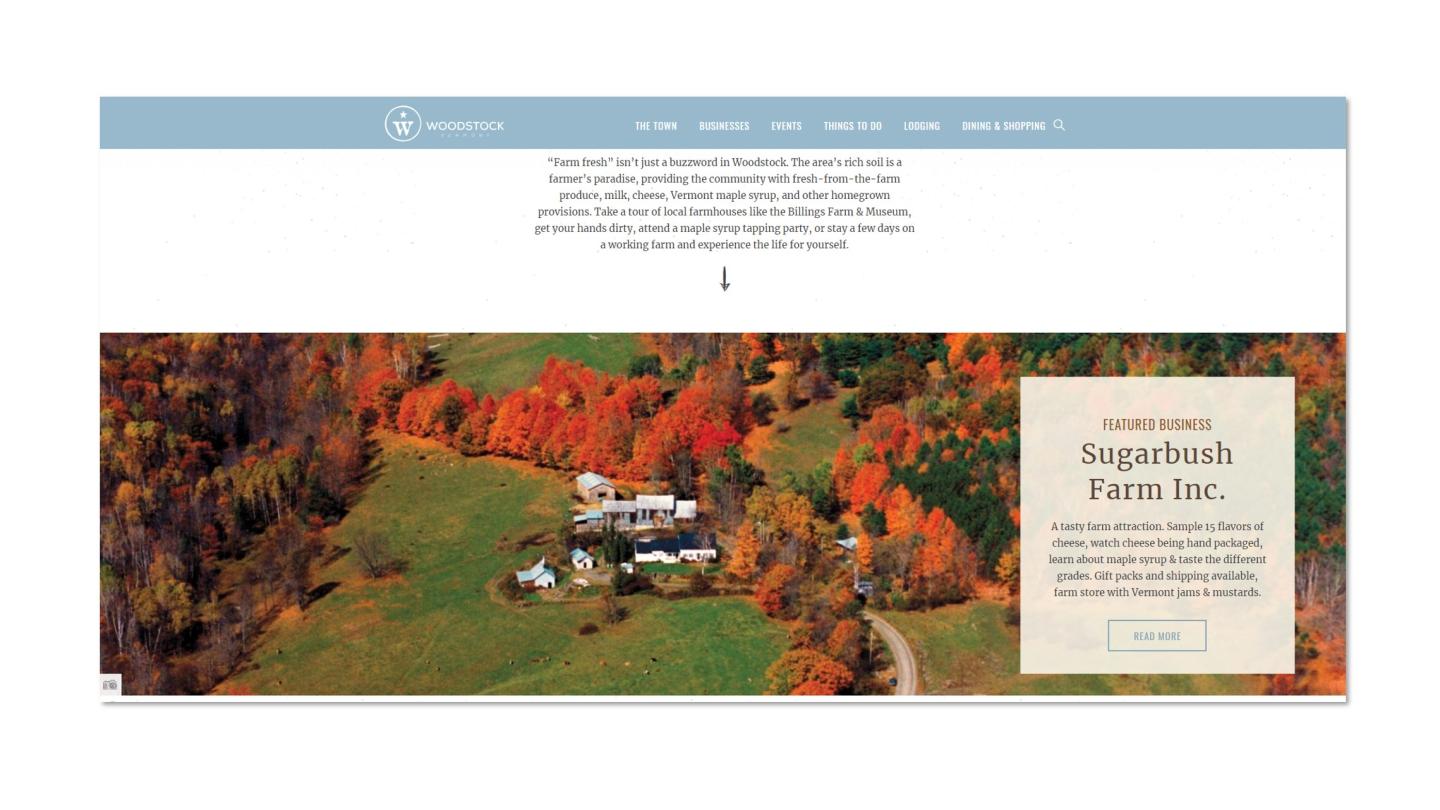 Feature Ads
Feature ads appear at the top of each business category—25 opportunities! Plus 15 more opportunities in the Things To Do and Featured Activities sections. Just $500* for 6 months exposure.
Premium Ads
Premium ads are placed on the site's most popular locations including Homepage, Things To Do section, as well as Shopping, Dining and Lodging pages. Just $800 for a 6-month advertisement.*
To learn more and reserve your listing, call 802-457-3555 or email [email protected]
NEED HELP? We can provide technical assistance and guidance. Just ask!