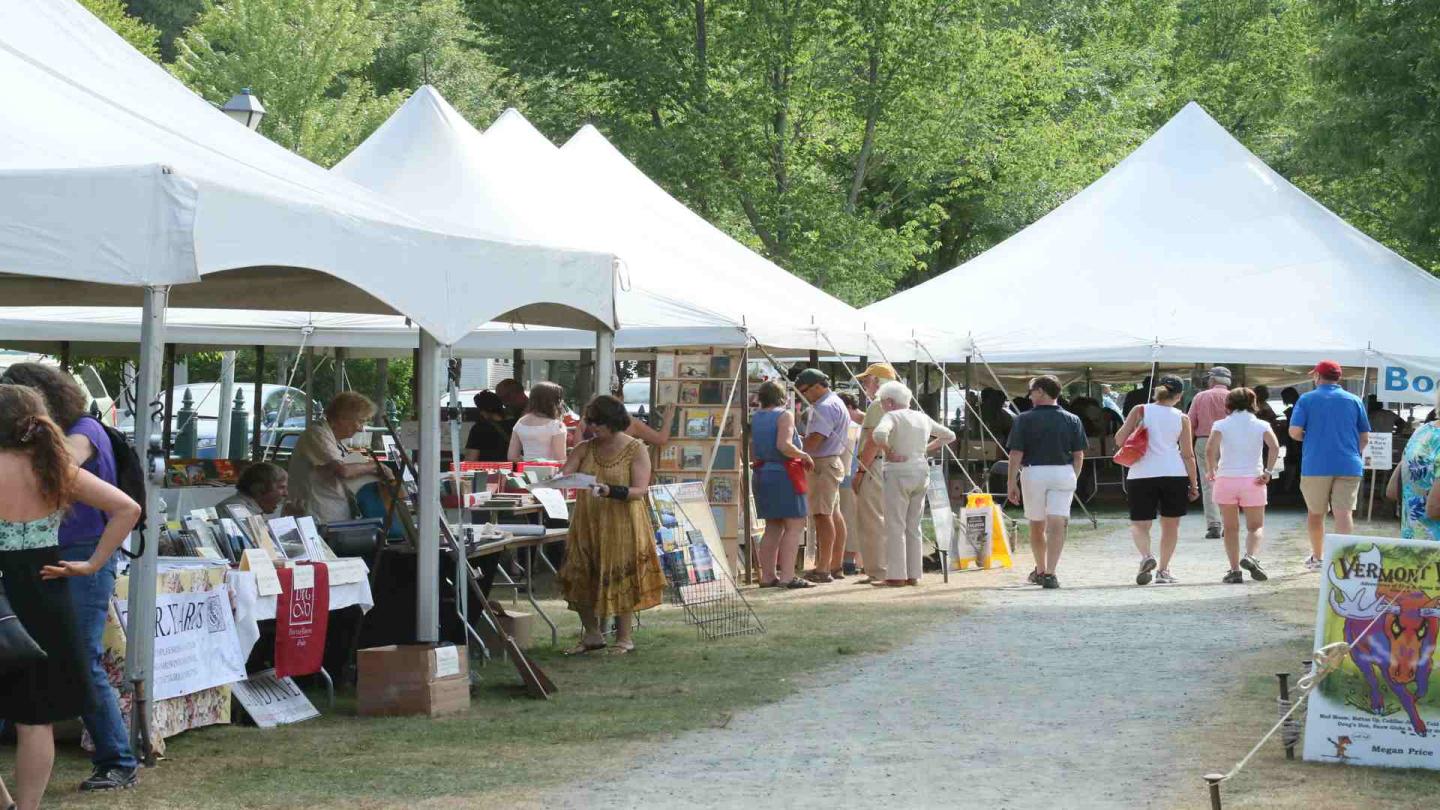 Bookstock Festival of Words

                                            Voices on the Village Green
Come to Woodstock for this premier literary festival with a boutique feel and a big heart!
Book lover? This the place for you! What better place to be than beautiful Woodstock, Vermont in the summertime while taking in a book festival?
With used books for sale and a festival that showcases literary luminaries and cross-cultural voices, including Pulitzer Prize winners, Poets Laureate, National Book Award winners, plus debut and best-selling authors from Vermont and beyond, there is something for everyone.
Bookstock began in 2009 and has always been free and open to the public. Inspired by and brought to you by a handful of Woodstock volunteers that share the common love and appreciation for literature.
This three-day event will include meet & greets with the authors, a used booksale and other exhibits on The Green, and author presentations in venues close by.
Save the weekend: June 23, 24 & 25, 2023
Contact
Ann Quasman
P.O. Box 666
Woodstock, VT 05091
United States