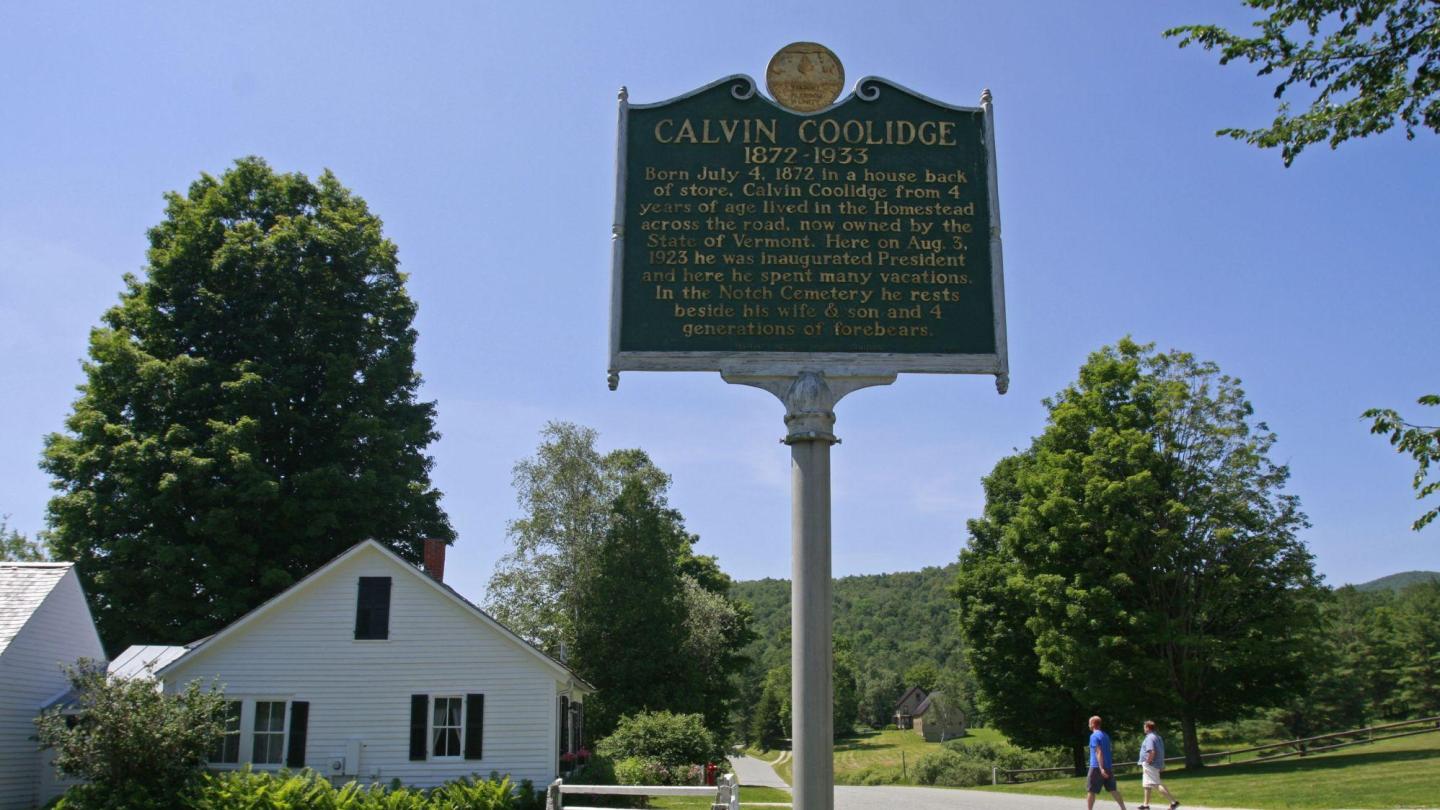 Calvin Coolidge Memorial Foundation

The President Calvin Coolidge State Historic Site is found in Plymouth Notch, Vermont, a small community hidden away among the Green Mountains. The site is owned by the State of Vermont and operated by the Vermont Division for Historic Preservation. In Plymouth Notch on the Fourth of July, 1872, Calvin Coolidge, the Thirtieth President of the United States, was born.
Books and memorabilia related to Calvin Coolidge. Notecards of the church and the town are available through the website the general store the visitor's center and the Coolidge Memorial Foundation Office.
Contact
3780 Hwy 100A
Plymouth, VT 05056
United States