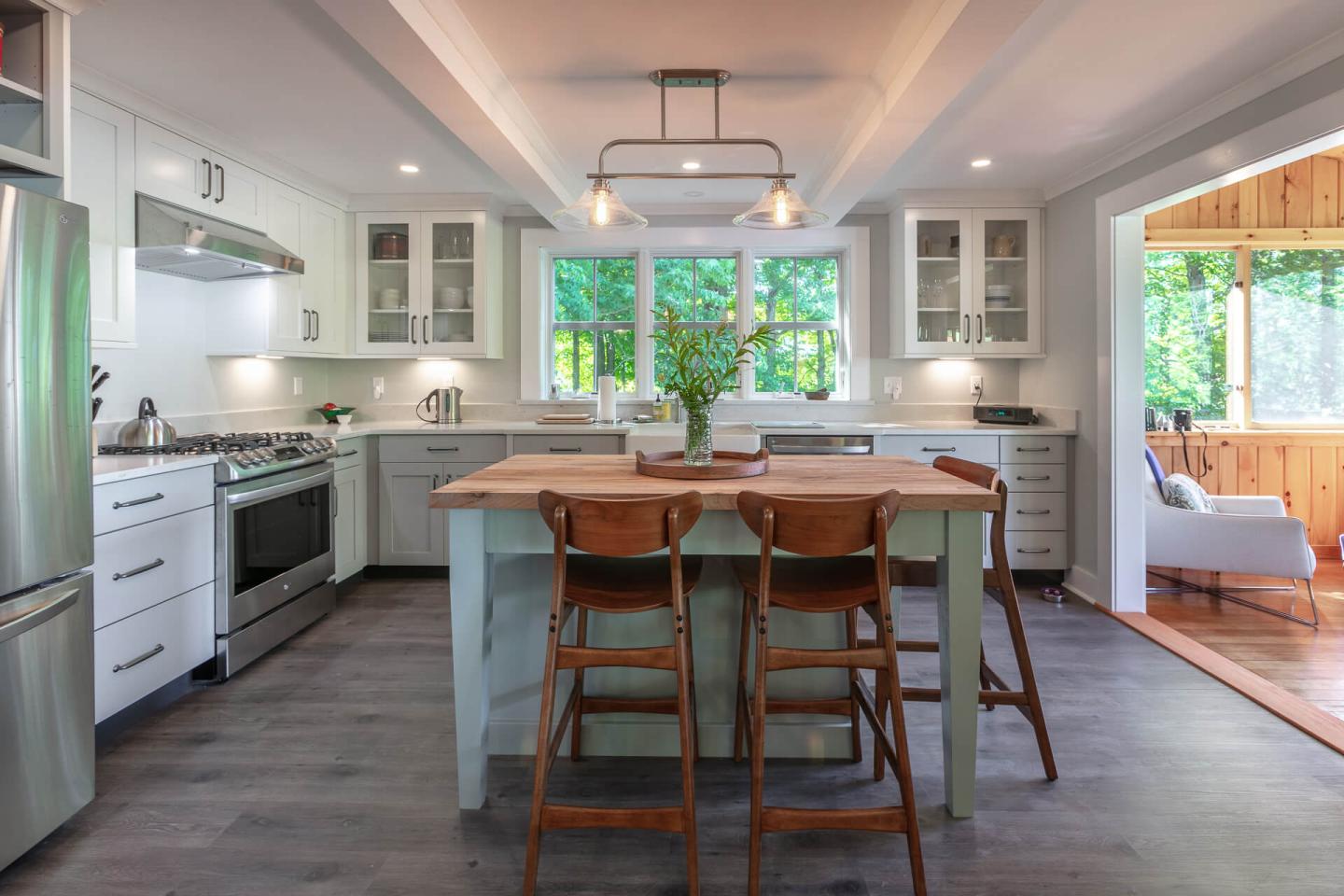 Heavenly Country House Close To Ski Areas & Woodstock

What our guests are saying...
"What a wonderful spot!  The location is amazing - absolutely lovely in every way.  The home is beautifully decorated in a style that invites you to feel at home and comfortable.  We so appreciated the numerous spots to either gather for conversation or sit and read solo.  The kitchen is very well-equipped and had everything we needed for prep from breakfast to dinner.  The linens were luxurious and the sauna and fireplace were such a treat.  Our family will be back again and again!!"
Nearby Ski Areas
Saskadena Six, our local ski mountain is 5 minutes away.
Killington (30 minutes) (Biking and Adventure Center at Killington)
Pico (40 minutes)
Okemo (50 minutes)
Woodstock is just 15 minutes away and offers a wonderful variety of shops.  Groceries at F.H. Gillingham and Sons & On The Edge Farm.  Great clothing boutiques, Footprints, jewelry & book stores, restaurants, art and antique galleries.
Rates are per night.  Seasonal and holiday pricing may apply.  
Perfect for families and friends vacationing together.
Contact
Diane Savarese
6298 Stage Road
Barnard, VT 05031
United States