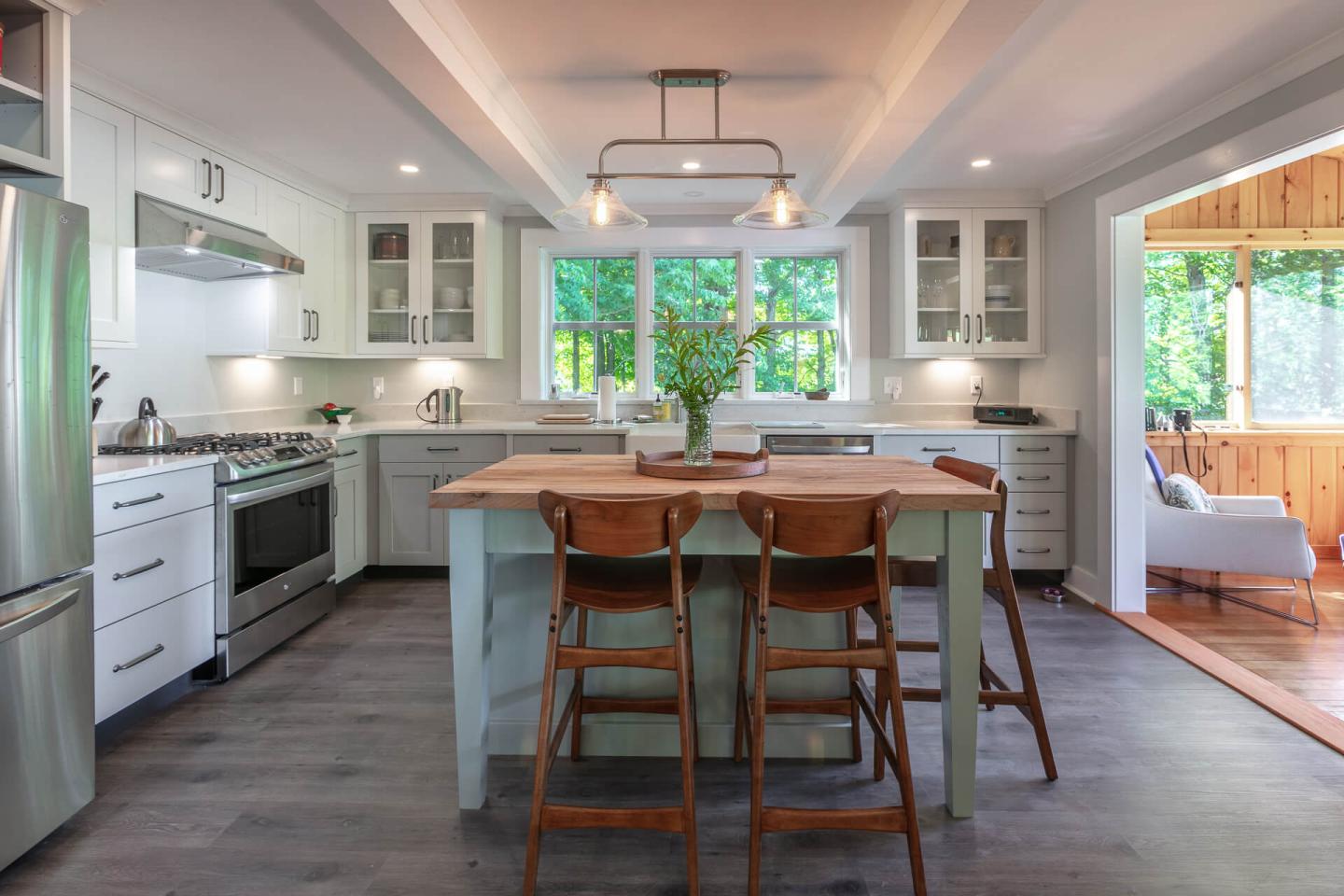 Silver Lake Country House Close To Ski Areas & Woodstock

Perched on the edge of pristine Silver Lake with five bedrooms and three bathrooms.  The house can accommodate up to eight people.  The living room, with a gas fireplace and comfy sectional sofa, is perfect for snuggling up with family and dear friends. 
A forty foot sun room overlooking Silver Lake, with a gourmet kitchen, dry sauna, and many private nooks when you desire space to be solo makes this country house a true gem.
Woodstock is a scenic and short 15 minute drive.  You'll find a wonderful variety of clothing boutiques, galleries, book stores, and restaurants. 
You'll enjoy easy access to cross-country skiing, skating, and snow shoeing out the backdoor.  Saskadena Six Ski area is five minutes away, with additional ski options close by: Killington (30 minutes), Pico (40 minutes), and Okemo (50 minutes).
Contact
Diane Savarese
6298 Stage Road
Barnard, VT 05031
United States