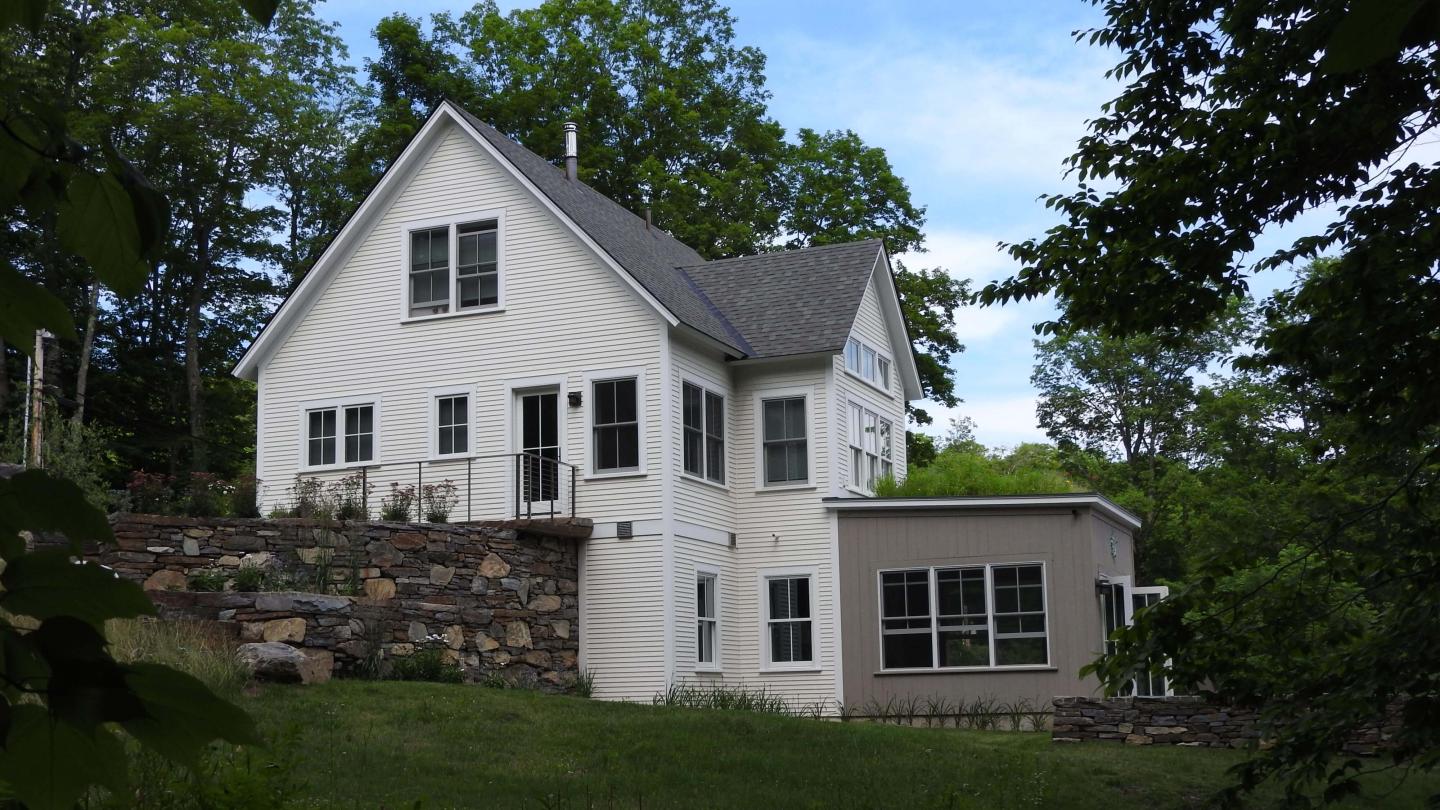 SunCottage Vacation Rental

The unique SunCottage is located in the village of South Woodstock.  Hot tub, sauna, and private. A one bedroom, one bath home perfect for a couple looking for a sustainable, quiet escape amid streams, fields and woods. Newly built in 2018, the Scandinavian design is simple and natural.
It's a geothermal home with all its electricity and heat generated from the sun and earth. There are three floors: an upstairs TV room; a main floor with kitchen, living, bed and bathroom; and a downstairs exercise room with hot tub and sauna. Outside there are  hiking paths, a stone patio, bridges over streams and waterfalls. A large firepit on the hilltop is unlike anything you have ever seen.
A sun-tracking solar array allows  the SunCottage to produce more electricity than it consumes, and in certain seasons we store the excess energy in two Tesla batteries or sell it back to the grid!  Triple-glazed windows, 12 inch thick walls, and a Trombe bottlewall in the basement are just a few of the elements that make the SunCottage one of the most sustainable homes in the Green Mountains.
Opening Hours
See http://SunCottageVT.com for rates, more photos and additional info
AirBnB: http://airbnb.com/h/suncottagevt
 
Contact
Hunter Melville
205 Fletcher Schoolhouse Rd
South Woodstock, VT 05071
United States