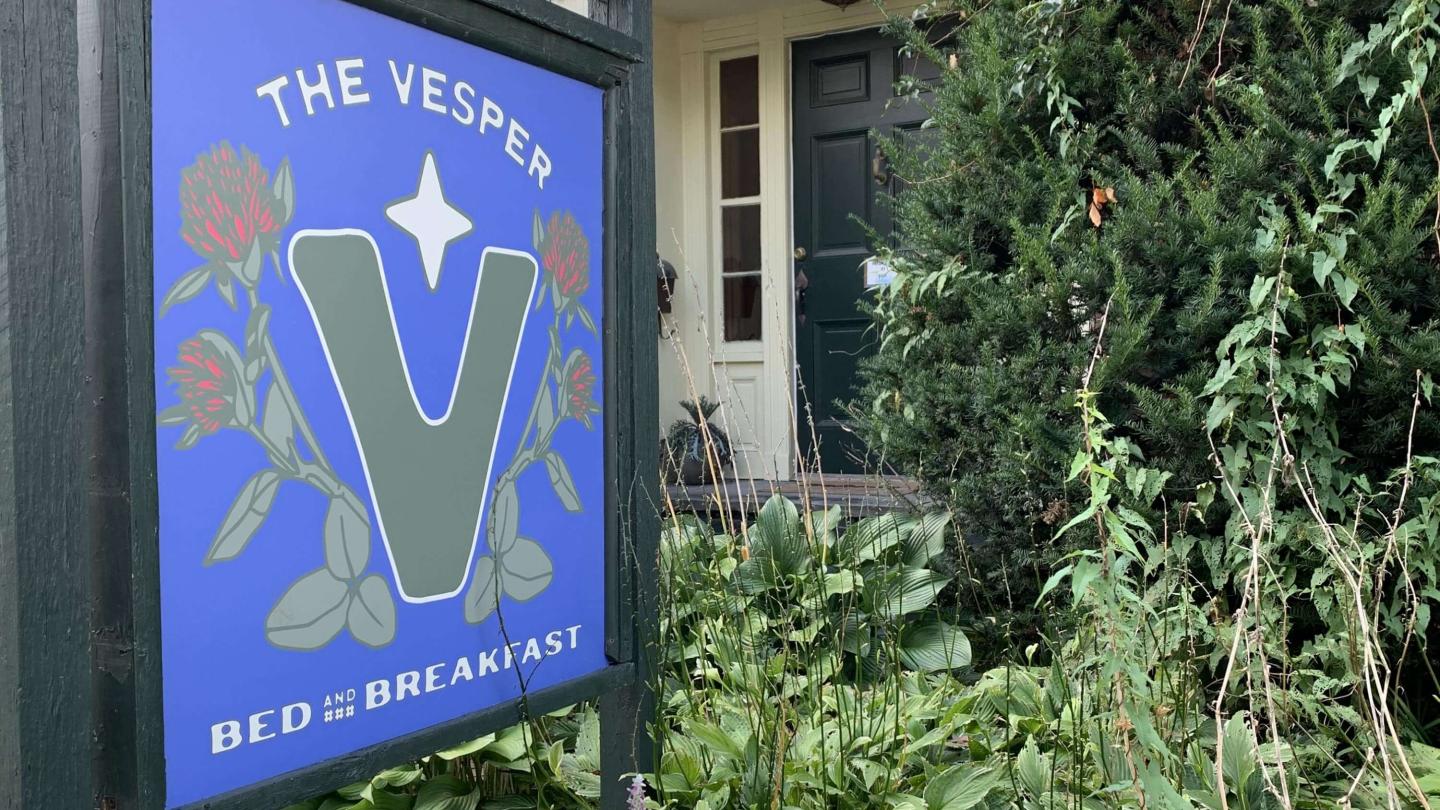 The Vesper Bed and Breakfast

Located on Pleasant Street in the heart of the Village, The Vesper is a new Bed and Breakfast offering simple, inspired respite. 
Enjoy the central location to all the dining and shopping offerings of the village while also steps away from hiking, fishing, and exploring. The Vesper Bed and Breakfast gives you the ability to disconnect; in order to reconnect with yourself. 
Get relaxed. Keep it simple. Don't spend too much, just enough, so it's easy, it's inspiring and it opens up a few portals in your head and heart. 
Our greatest wish is that a visit to Woodstock brings you closer to mother nature. there is no good or bad season to come, the prettiest ones are grand but they are also the busiest. Come when it's muddy and the weather is confused, and you will be alone on the trail and in the woods. You will feel beyond deserving of the fire, shower, and drink. There are at least three mind-blowing walks/hikes in the woods, the mountains, and the rivers that you can access right from the inn. You don't have to make plans, have a clue, you just need sensible shoes and we will show you where to go. Reducing anxiety, increasing joy, finding health, has never been so easy and unplanned.
Contact
21 Pleasant Street
Woodstock, VT 05091
United States