June 8, 2020: Summer's Here—Now What?
Welcome, Summer! You feel a bit different this year—but we're glad you're here. The WARF (Woodstock Area Relief Fund) volunteers hope everyone is enjoying the warm weather and long, light evenings.
 
Despite the much-anticipated change of seasons, we know many in our community are struggling to navigate the six-feet-apart world. Businesses are reopening, but shopping is still stressful. School will be letting out soon and that means child care is about to change dramatically. And as summer rolls on, federal and state relief funds will likely diminish or end completely.
Please keep WARF in mind as we all experience the next phase of this crisis. We're providing grants of up to $1,000 to residents of the Windsor County Supervisory Union to assist with needs such as rent, food, household needs, and child care. Please don't hesitate to contact us if your savings has gotten you to this point but is just about depleted. Likewise, we can help parents pay for child care or summer programs like Summer SOAK if they plan to return to work.
Lastly, we'd like to thank the generous donors who have stepped up to support their neighbors in this unprecedented time. You have proven that the Woodstock area is a unique, caring, wonderful place to live.
To apply for aid: www.woodstockarearelieffund.org
To ask questions: [email protected]
To see regular updates on Facebook: @woodstockarearelieffund
May 26, 2020: Need Help Paying Your Bills?

WARF

Can Help!
Do you feel like you're living in some type of strange dream? Us, too. Or maybe the nice weather and a few business openings has you feeling like things might someday get back to normal? We hear you.
Either way, we want you to know that WARF (Woodstock Area Relief Fund) is here to help if you need it. We're an all-volunteer organization with more than $250,000 currently available to help neighbors in need (thank you, donors!) and more on the way. Specifically, we're providing grants of up to $1,000 to residents of the Windsor County Supervisory Union for rent, food, household needs, and child care.
So whether you're hunkered down staying away from the virus, starting to venture back out, or getting ready to return to work, we've got you covered as the landscape and your financial needs change.
Most importantly, if you've never had to ask for help paying your bills, we want you to know the process is confidential and VERY EASY! We understand how hard it is to ask for help—we really do. But our volunteer counselors make the process fast and painless, and they are more than happy to steer you toward other resources if needed.
We're all in this together. Truly.
May 18, 2020: WARF

Partners with WCSU to Supplement June School-Lunch Program
As the Covid-19 crisis continues, WARF is grateful to the many support programs (existing and new) that are stepping up to help those in need. We are happy to be able to partner with several of them, including the Windsor County Supervisory Union (WSCU).
Last week, we heard from WSCU about the need to extend the student meals program until the end of June. The program was slated to end in the middle of the month, when the school year ends. This would have left 200 students without breakfast and lunch for two weeks, until summer programs begin on July 1.
"In thinking about how the WCSU school district could extend our support of children needing healthy meals daily, my first thought was WARF," said Sherry Sousa, director of instructional support services. "They quickly responded to my need by offering to fully cover the costs of making and delivering meals for 200 students daily. Without WARF's support, it would not be possible to meet this essential need, so I am extremely grateful. I know that the families and children are even more appreciative of this amazing gift."  
WARF's contribution supplements existing partial funding by USDA to provide breakfast and lunch daily, Monday through Friday, to local students who qualify for free and reduced lunches. The lunches will be prepared and delivered by WCSU Nutrition Program staff.
Again, thank you to everyone in the community that has worked to help those in need during this stressful time.
May 11, 2020: It's Been a Month!
It's hard to believe, but it's only been one month since we launched the Woodstock Area Relief Fund (WARF). It's even harder to believe that we have received over $360,000 in donations and another large chunk has been pledged. Although when you think about it, it's not that surprising. Neighbors pull together to help neighbors when needed, especially in this area.
WARF is a volunteer-run nonprofit that provides financial assistance to residents of the Windsor Central Supervisory Union. Grants of up to $1,000 are available to help with rent, food, and other household expenses. So far, we've helped 111 households, a mixture of Woodstock, Reading, Pomfret, Plymouth, Killington, Bridgewater, and Barnard residents.
The majority of the funds have been used for rent/mortgage payments. "Thank you SO much for the relief payment for my family's rent, which I just received in the mail," said one applicant. "I have never been in a position where I have needed to accept help or relief like this, and I am so humbled and appreciative. Our case worker was amazing—she made this seem so normal and was so helpful and kind. I can't tell you how much this means to my family."
In addition to getting much-needed money for rent, auto expenses, utilities, and food to applicants, caseworkers make sure they know about local resources such as health foundations and food banks. One applicant thanked us for reaching out with such a generous helping hand and said they were grateful for the ideas and contacts we gave them.
The application process is completely confidential and extremely EASY. So, please, reach out to us if you need help.
May 4, 2020: The Woodstock Area Relief Fund Thanks Donors
Once again, friends and neighbors of the Greater Woodstock area have come together and found strength in supporting each other. As soon as word went out that we were creating a relief fund, people came forward to offer donations and their assistance.
One week after launch, the fund had $118,000 in the bank and had awarded money to 31 local families. Today, the fund has grown to $270,000 and has assisted more than 90 families.
Without this help, I'm not sure what would have happened next. You have made my next month a little less stressful, and you did so with such humility and grace.
Being able to quickly get aid to those devastated by the shutdown has been essential. "I can't express how much gratitude I have toward you and the WARF team," said one applicant. "Without this help, I'm not sure what would have happened next. You have made my next month a little less stressful, and you did so with such humility and grace. I was amazed how in our conversations I never felt diminished. I can't thank you enough. I particularly appreciate the other resources you suggested I tap, which I have now done, with ongoing benefit to me and my family."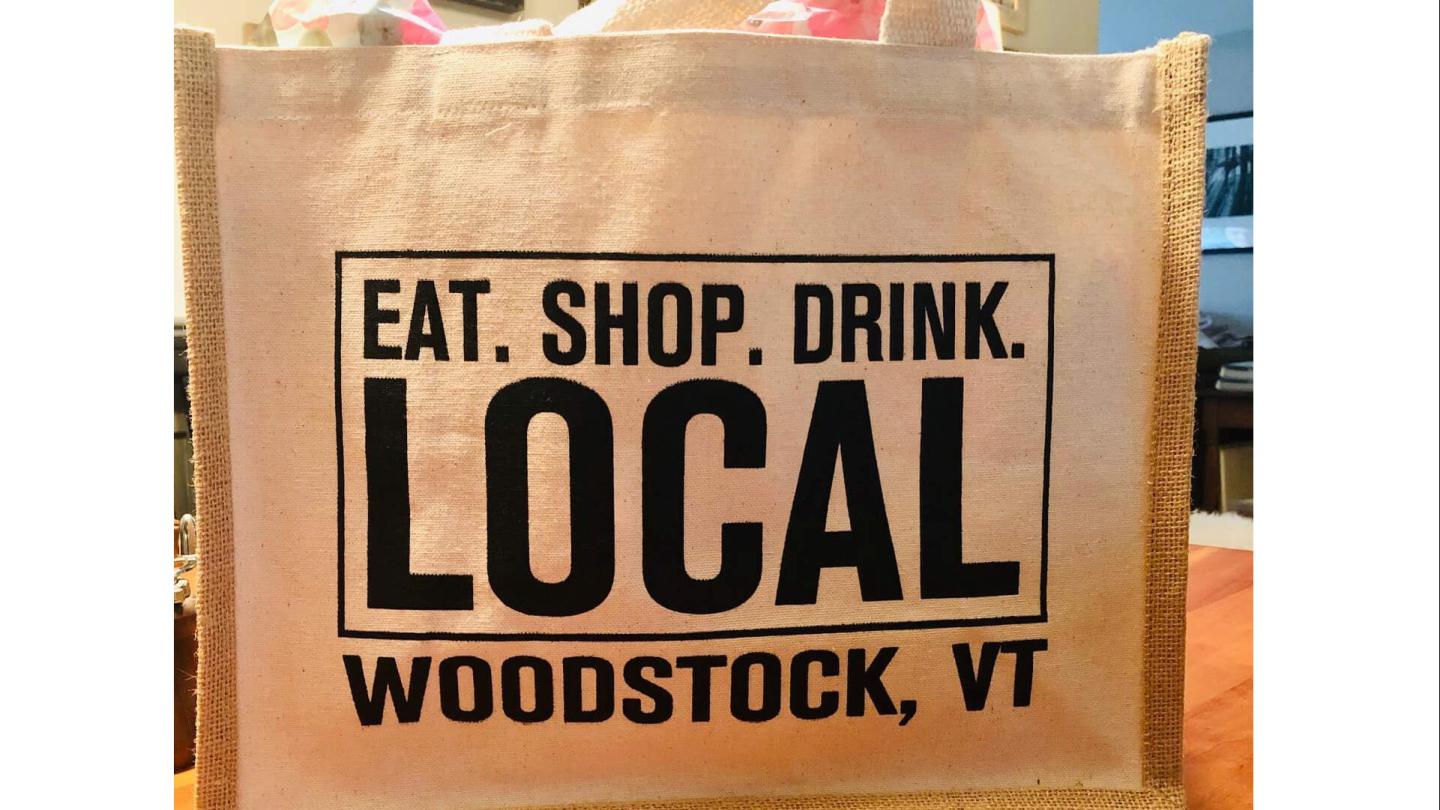 April 26, 2020: We Can Help! (Woodstock Area Relief Fund)
Asking for help isn't easy—we all know that. But these times are unlike anything we've ever seen. That's why the Woodstock Area Relief Fund (WARF) has made getting money for household necessities as simple as possible.
The Woodstock Community has a long history of coming together during tough times. And that's what WARF is about: neighbors helping neighbors. So even if you've never asked for help before, you can feel comfortable reaching out to us.
More than 160 neighbors and 50 friends from other states have contributed over $215,000 so far to help those in the Windsor Central Supervisory Union. All the money will go toward grants of up to $1,000 for those needing help with rent, groceries, and other household expenses.
All you have to do is fill out a simple form on our website. You'll be contacted by one of our volunteers who will verify your information and point you toward other resources that may be helpful.
WARF has received almost 100 applications for assistance from Barnard, Bridgewater, Killington, Pomfret, Plymouth, Reading, and Woodstock and has funds to help many more. So if you need help, PLEASE let us know.
To ask questions: [email protected] / 802-281-9902
To see regular updates on Facebook: @woodstockarearelieffund