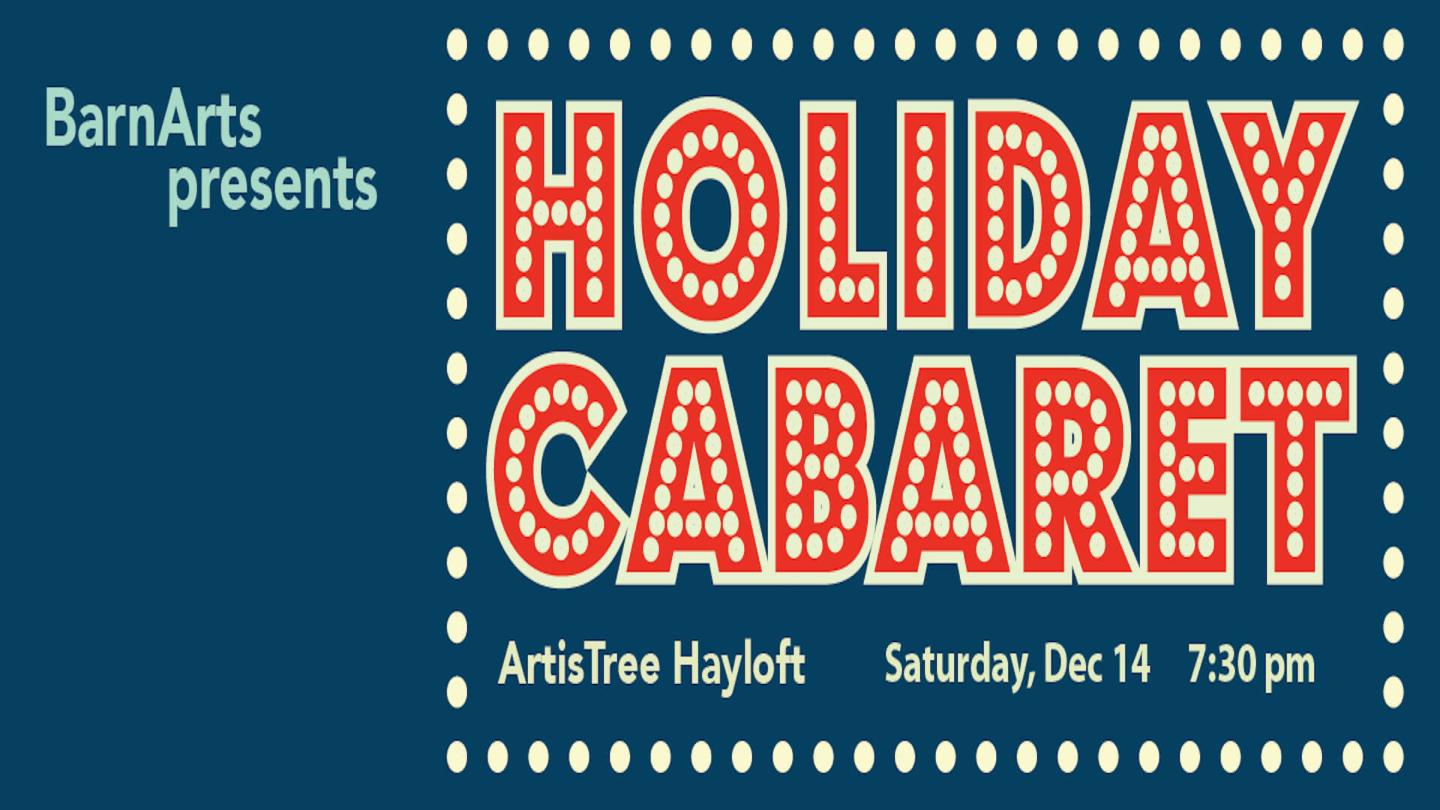 Let it Snow!
BarnArts 2019 Wassail Weekend Event.
Tickets $25 – Includes dessert table – Cash bar. 
Pianist Bob Merrill directs this musical holiday tradition which features dancing, singing and music of all kinds, presented in the style of a variety show celebration! BarnArts performers Grace Crummer, Christian Coffman & Gabrielle Confer select spirited selections from the seasonal American Songbook to sing and dance while host Collen Doyle sets the mood and keeps the spirit flowing.  Additional vocals by Collen and Bob, too! Our Holiday Cabaret band:  Bob Merrill on piano, Peter Concilio on bass, Steve Stuntz on guitar, Mark van Gulden on drums, and Kathleen Dolan on flutes.  This is truly an evening spent with old friends playing favorite seasonal music which warms the heart. 
Bob Merrill began playing piano when he was 5 years old, and has played bass and piano professionally for more than 40 years. He can often be found playing jazz at Hartland's Skunk Hollow Tavern or Hanover's Canoe Club, or playing private engagements with the Woodstock-based band, Swing Machine. He has been the composer/accompanist for Dartmouth Film Society's silent films since 1989, and in 1999 was presented with an award from Dartmouth for playing his fiftieth film. He has produced albums, jingles, and music for video and film. By day he is a composer, producer and audio engineer at his studio, Sweet Spot Digital.
Go to barnarts.org for more info and tickets!
Dates & Times
14
December
7:30pm to 9:30pm
Saturday, December 14 7:30 pm
In the Hayloft at ArtisTree
Contact
BarnArts Center for the Arts
2095 Pomfret Road
Pomfret, VT 05067
United States

Upcoming
Events
View all events