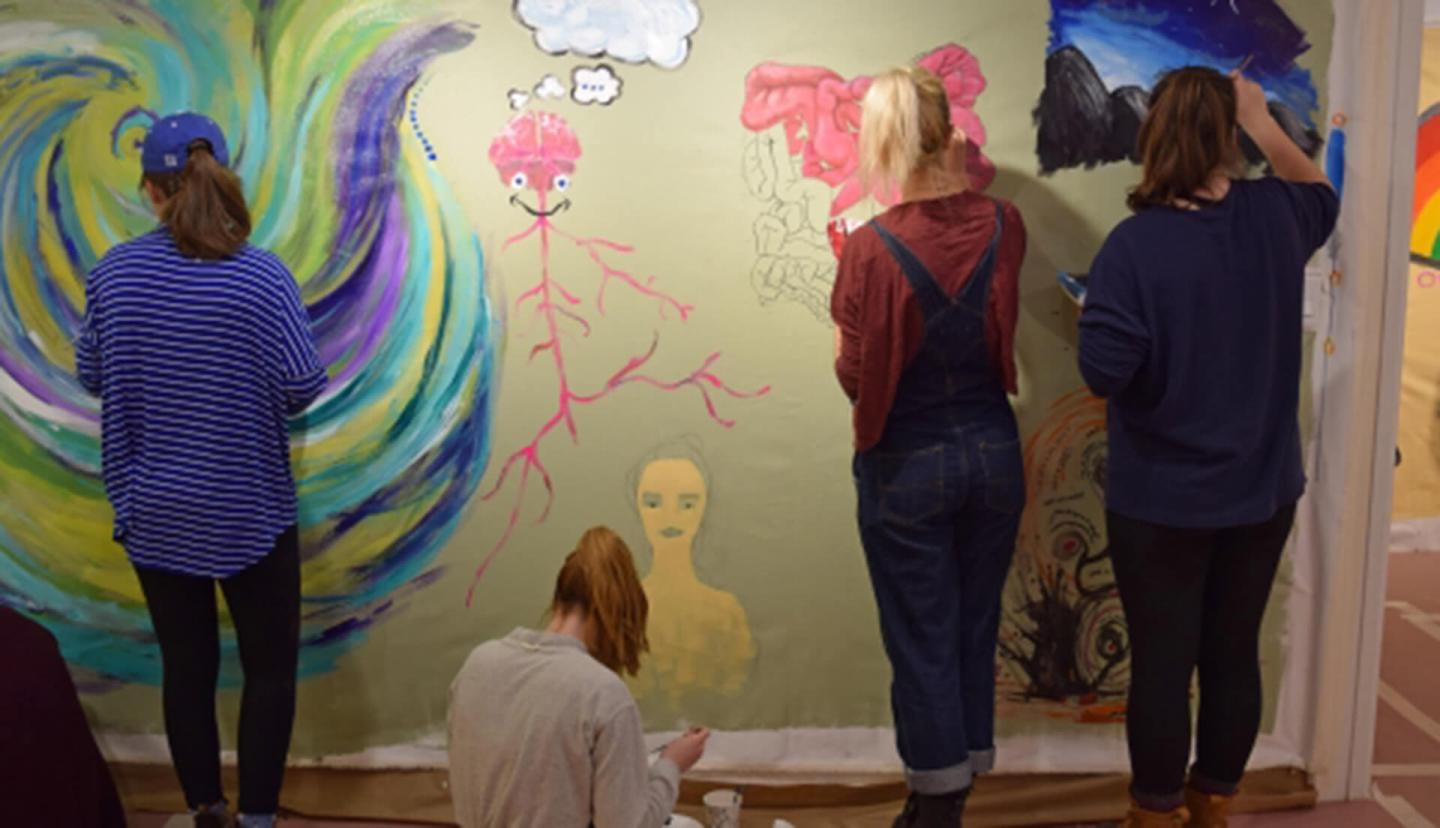 Break out of the winter blues and come to the Gallery to unleash your cabin fever...on the walls! Many special dates added for all ages!
PAINT ON OUR WALLS!
If you are looking to break out of the winter blues and do something a little less-ordinary, join us at the Gallery to decorate our walls!
Studio Fever Painting Hours: February 26 - March 13th Tuesday-Saturday, 11am-6pm and Special Friday Nights until 8pm! 
Opening Potluck: February 26th 5:30pm You are encouraged to come with a friend and are welcome to bring beverages and a dish to share if you wish for an informal potluck! We have the art supplies, we just need you! Bring a date... make an evening of it!
Branch Out Teen Night: February 28th 6-9:45pm Join the ArtisTree and the Spectrum's Branch out night and paint the walls!
Wee-ones on Wednesdays! March 4th and 11th For our weekly playgroup for toddlers, you are welcome to coming into the gallery anytime after 9:30am to get creative on the walls! Smocks available! 
Ladies Night! March 6th 5:30pm In honor of Women's History Month let's get together and paint the walls! Bring a friend and a beverage if you wish!
Closing Gallery Reception: Friday March 13th, 5:30-7:30pm Come and see the final product!! A bright and colorful gallery full of creative energy! Buy a piece of the wall painting for $10 a square foot.
Dates & Times
26
February
-
13
March
5:30pm to 5:30pm
Contact
Marie Cross
2095 Pomfret Road
South Pomfret, VT 05067
United States

Upcoming
Events
View all events