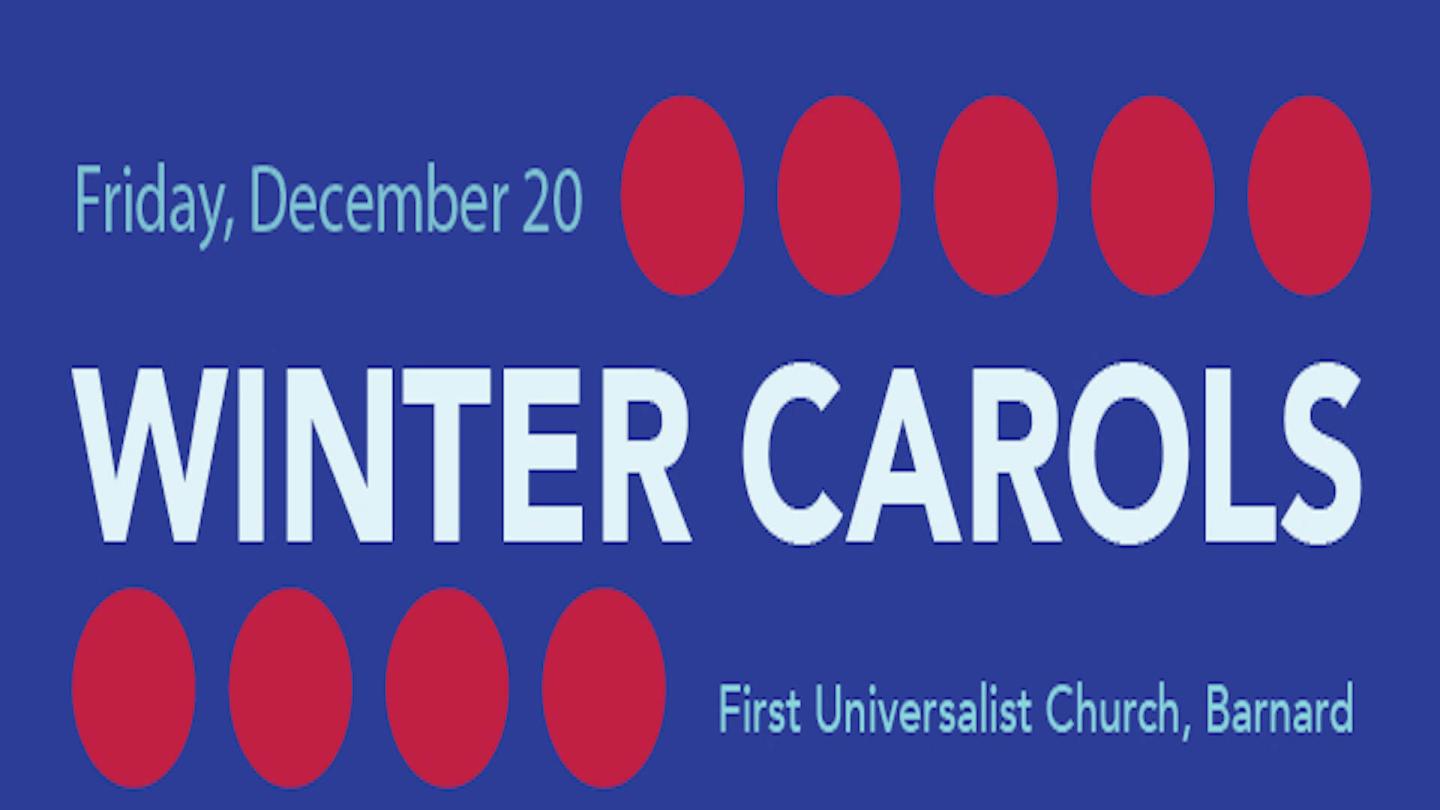 BarnArts welcomes community for 9th Annual WINTER CAROLS 
The First Universalist Church and Society of Barnard will host BarnArts 9th Annual WINTER CAROLS at 7 p.m. on Friday, Dec 20.  Admission is free for this 75-minute performance under the direction of conductor Michael Zsoldos.  Choral performances by the BarnArts Youth and BarnArts Chorale are mixed with musical performances by local musicians, and the evening includes audience sing-alongs and a candle lit ceremony. 
WINTER CAROLS is BarnArts original event and is provided free to the community as a gift, to encourage all to come together and celebrate the season with song. 
Go to barnarts.org for more info!
Dates & Times
20
December
7:00pm to 8:30pm
Friday, Dec 20th at 7pm
Barnard's First Universalist Church, Rt 12
Contact
BarnArts Center for the Arts
6211 VT-12
Barnart, VT 05031
United States

Upcoming
Events
View all events