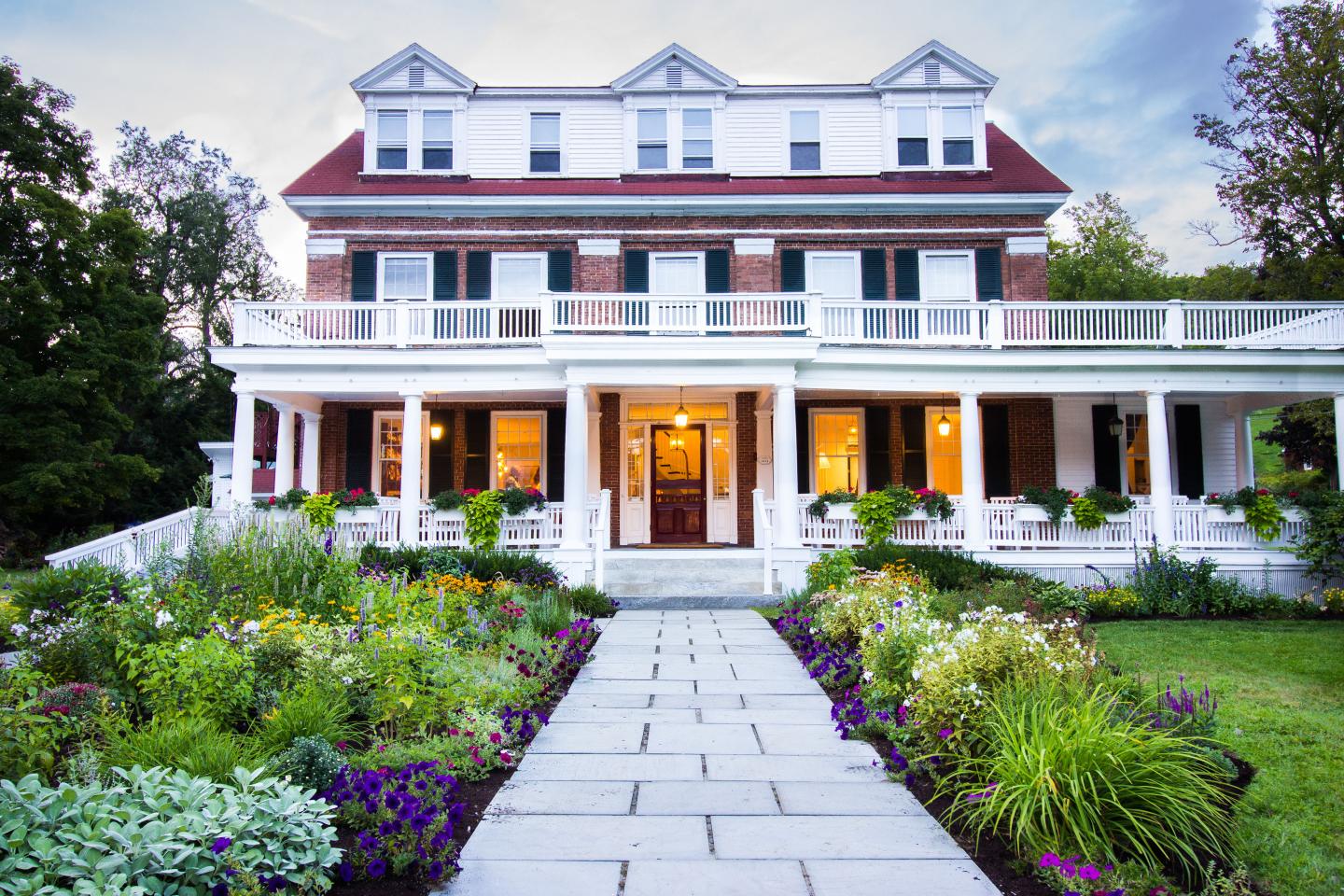 A member of the Woodstock Area Chamber of Commerce. Set on 11 acres, just south of Woodstock Village, the Kedron Valley Inn and Ransom Tavern offers 14 rooms with newly renovated restaurant.  Come and savor seasonal Neapolitan pizza and accompanying antipasto complemented with a fantastic craft beer, unique wine list and full bar in a comfortable and historic Vermont atmosphere. Pet friendly rooms are available for those guests who enjoy traveling with their four-legged companions.
Opening Hours
The Ransom Tavern
Hours: Wed, Thurs, Sun 5-9 pm, Fri-Sat 5-10 pm.  Reservations Call 802 457 1473 or online at Kedronvalleyinn.com
Closed on Thanksgiving, Christmas Eve, & Christmas
The Kedron Valley Inn is open for reservations 365 days a year.
Contact
4778 South Road
South Woodstock, VT 05071
United States