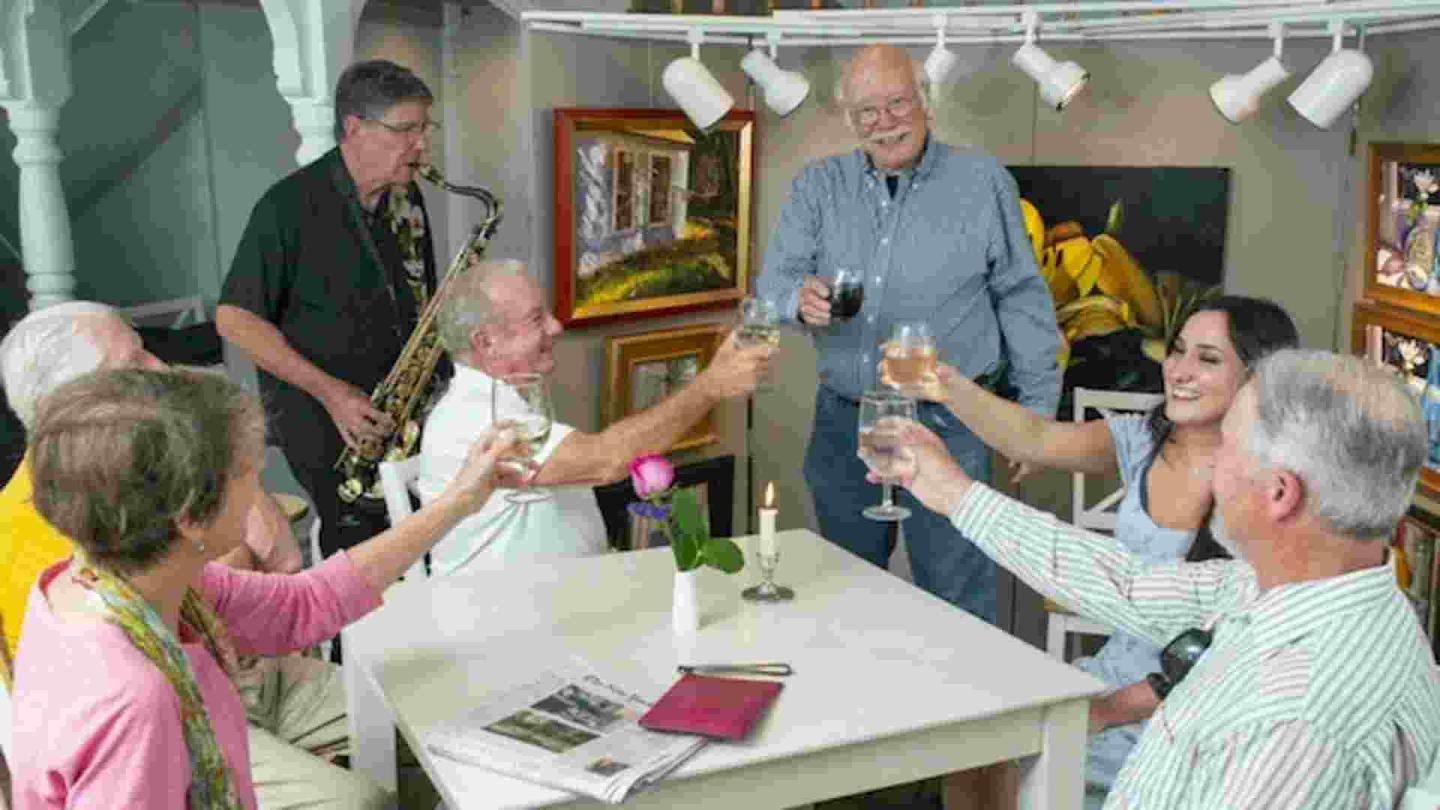 Opal & Chip Evans, The Pop-Up Art Cafe

RE-INVENTING THE POP-UP ARTCAFÉ
Because of limited staffing and pent-up COVID demand
..we had to modify the concept from an evening to a daytime only venue without live music. 9AM to 3PM. Closed Mon. and Tues.
Great for breakfast or lunch, coffee and danish, a glass of wine and dessert.
Still a coffee house vibe, funky yet elegant,hip yet retro, yummy food served with wine or beer in a casual, mellow atmosphere where you can look at and buy beautiful art.  Original oil paintings and prints by Gallery On The Green's leading artist Chip Evans.  Visit with Chip and ask about the work... a rare chance to visit with an artist. 
For 14+ years Chip Evans was the leading artist at Gallery On The Green, one of New England's oldest and most prestigious galleries. Originals and prints can be seen at the Pop-Up ArtCafé, now at the Soulfully Good Cafe. Chip will be happy to meet you at the Café to discuss his art there. To see more of his work online, browse galleryonthegreen.com and chipevansprints.com.  Contact Chip at 802-457-4956 or [email protected]
 Visit the Soulfully Good Café at 67 Central Street (across from the Bar Harbor Bank) to enjoy the pop-up ArtCafé. It's an exciting new  venue in Woodstock. 
 Chill for a short while or longer, indoors or out. 
Contact
Chip Evans
67 Central St
Woodstock, VT 05091
United States