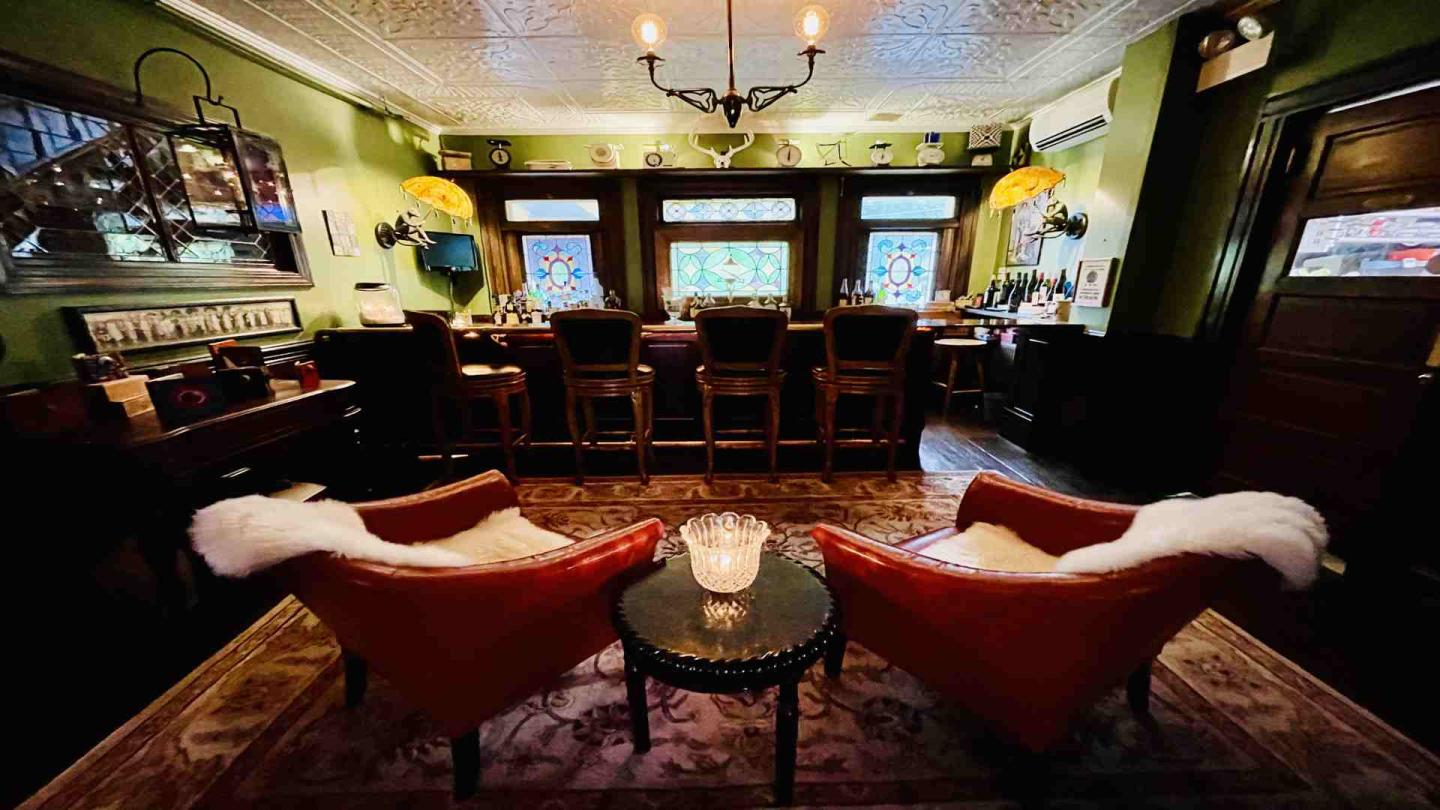 The Village Inn of Woodstock

Victorian splendor meets modern convenience at this boutique hotel in the village of Woodstock, VT. This luxury inn features seven romantic guest rooms, all with private baths, period antiques, color cable TV, Wi-Fi, and air conditioning. Guests enjoy sumptuous 3-course candlelight breakfasts.
Also stop by vivacious The Vic Tavern where we offer seasonal cocktails, local craft beers, and an eclectic wine list to suit every palate. Our guests can also enjoy one of Chef Heather's famous charcuterie platters to enjoy at the inn. Chef also prepares nightly dinner specials from gourmet grilled cheese to Malaysian curry.
Opening Hours
Tavern open Monday, Tuesday, Thursday and Friday from 5 pm-8 pm.
Contact
Heather Adams
41 Pleasant Street
Woodstock, VT 05091
United States