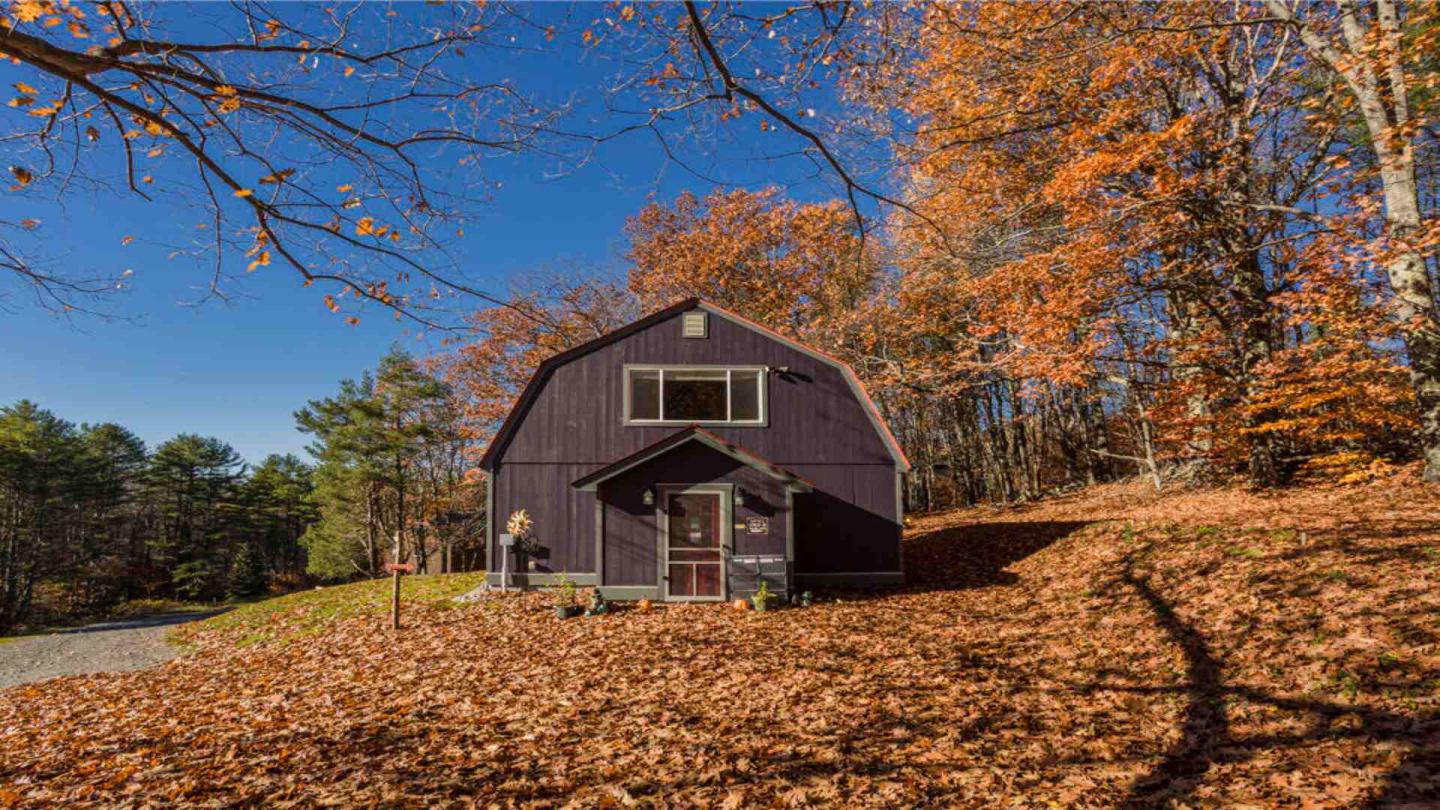 Wise Pines is a sustainable and holistic Bed & Breakfast/ Hiker Hostel which offers a unique stay in the remote woods of Vermont.
We are only minutes from the quaint downtown area of Woodstock, the Appalachian Trail, Vast Snowmobile Trail, and in close vicinity to many local ski resorts including Saskadena Six, Okemo, Killington Resorts, Whaleback Mountain, Ascutney and Pico.
Lodging accommodations include two cozy, yet modern all-season treehouses, the rental of the entire twelve-person renovated barn or individual rentals of the barn's two private rooms and eight beds in the bunkroom. A healthy breakfast is prepared by our in-house Chef, sourced, as much as possible, from our organic garden and hens, as well as other local farms. Additional amenities and services include yoga, Reiki, 40 acres with woods, walking trails, a pond to sit by and enjoy, and a communal building, The Lodge, in which guests can gather for meals, games, a fire, etc. From late spring-early fall we offer long-distance hikers a sweet rest from the AT and provide a shuttle to and from the trailhead. With the capacity to host up to 16 guests, we also offer Wise Pines as an event space for holistic and sustainable events, including: dinner events, yoga retreats, workshops, and so much more.
Wise Pines will leave you feeling uplifted after a peaceful, relaxing getaway amongst all of Vermont's finest features, making you want to return each season.
If you'd like to know more click here!
Opening Hours
Check in is at 2pm. Please contact us for more information.
Contact
Chelsey Seering
184 Hartland Hill Rd
Woodstock, VT 05091
United States