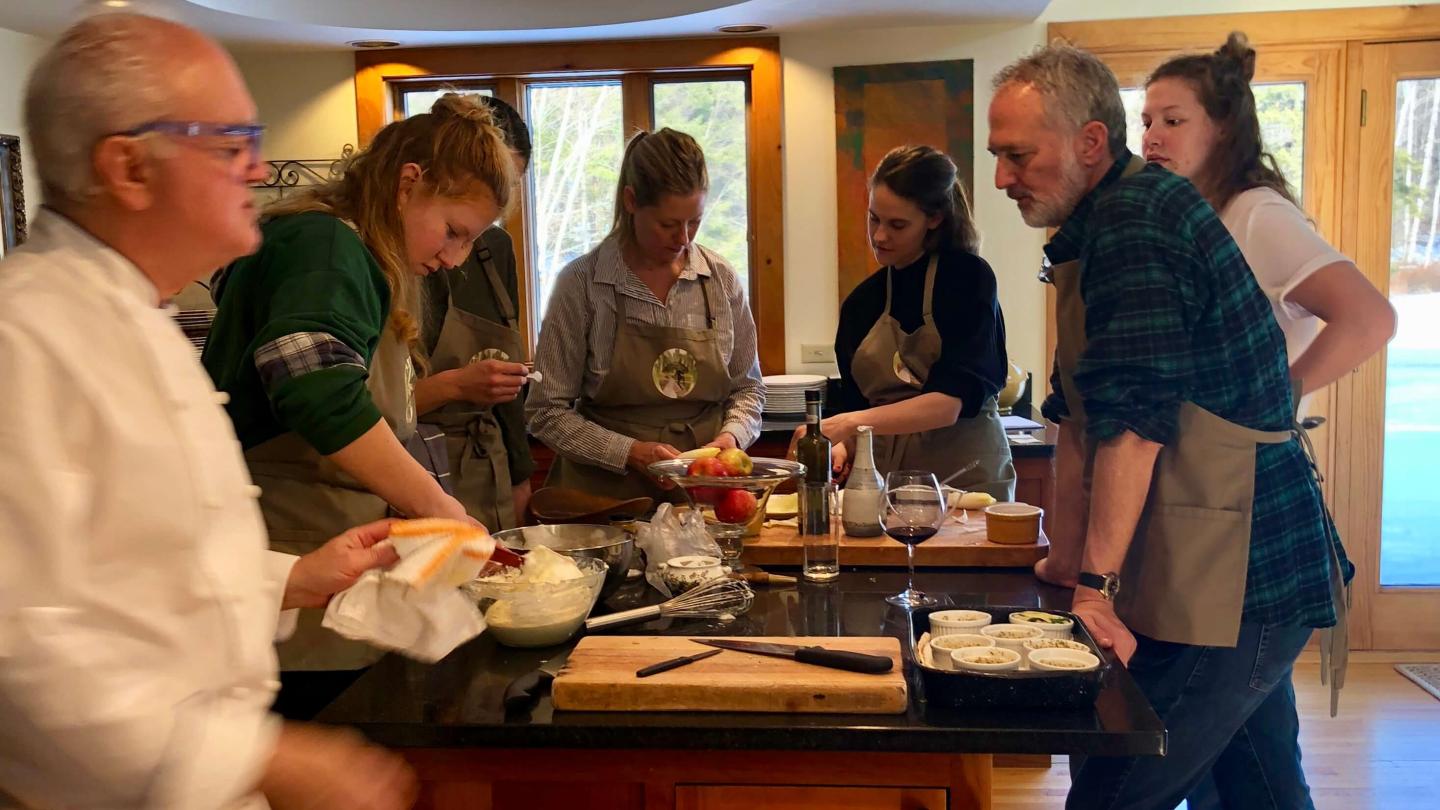 Events
Postponed: Learn to Create Top-notch Veggie Dishes, Cooking Class
Have fun locally at our mountain-top home or at yours! 
Though Chef Ted can teach most anything culinary, in this event you will learn hands-on how to prepare beautiful vegetable dishes. 
This is a perfect class for vegetarians who want to learn how to make extra-special vegetable dishes and for carnivores who are looking for special vegetable accompaniments. 
We'll use mostly organic and regional ingredients that herald mainly from nearby Vermont farms. 
Tailored to your level of expertise this is an opportunity to fine tune your culinary skills with a personalized experience and education--so roll up your sleeves and come sizzle with us on this Vermont food odyssey.
BYOB and EAT WHAT YOU MAKE!
Cooking classes and cooking parties for almost anything at anytime:
Contact us if our scheduled classes do not fit your schedule. This lesson repeats at various days and times.
You can learn what you like, when you like. Check our website OdysseyEventsVT for more lesson ideas and current calendar of public events.
Group discounts available.
Call or email us to discuss. 802-342-1513 / [email protected]
Dates & Times
16

-

31

March
6:30pm to 9:30pm
This is scheduled for the month of March and April at various days and times, either for a lunch lesson or dinner accompaniment.

Upcoming
Events
View all events