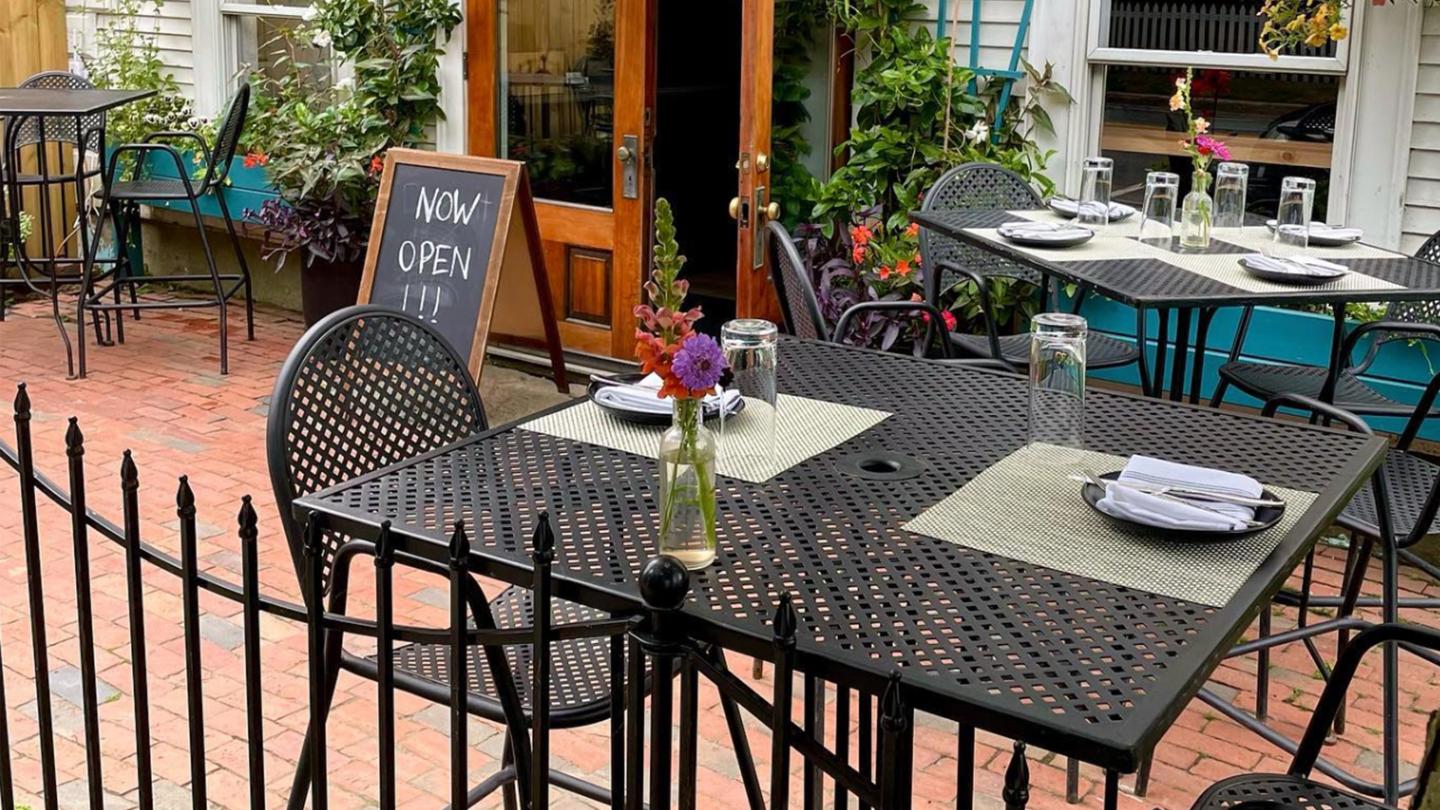 Sante Woodstock Via Instagram
Are you just getting into town? Or maybe you're finishing a full day of exploring?
When it's 5 o'clock in Woodstock you'll want saunter over to - 
Happy Hour at Santé:
Start light with drinks and appetizers from the village's newest little hot spot. The outdoor patio calls for a cheers with a finely crafted cocktail and the farm-to-table small bites will make your mouth water. The menu changes to reflect what's in season from the owner's farm, but some favorites we hope to see listed include the fried oysters, cheesy croquettes, and roasted carrots.
Save room because just a short stroll away on Elm Street, it's time for - 
Dinner at The Prince & The Pauper:
This long-running Woodstock Village establishment is perfect for a special occasion or to celebrate the everyday with a great meal. The cozy fine dining is the epitome of New England charm, and the delicious dinner will make you want to come back again (and again). Enjoy the pre-fixe menu or order a la carte, just don't forget dessert! The profiteroles with vanilla ice cream and decadent chocolate amaretto sauce shouldn't be overlooked.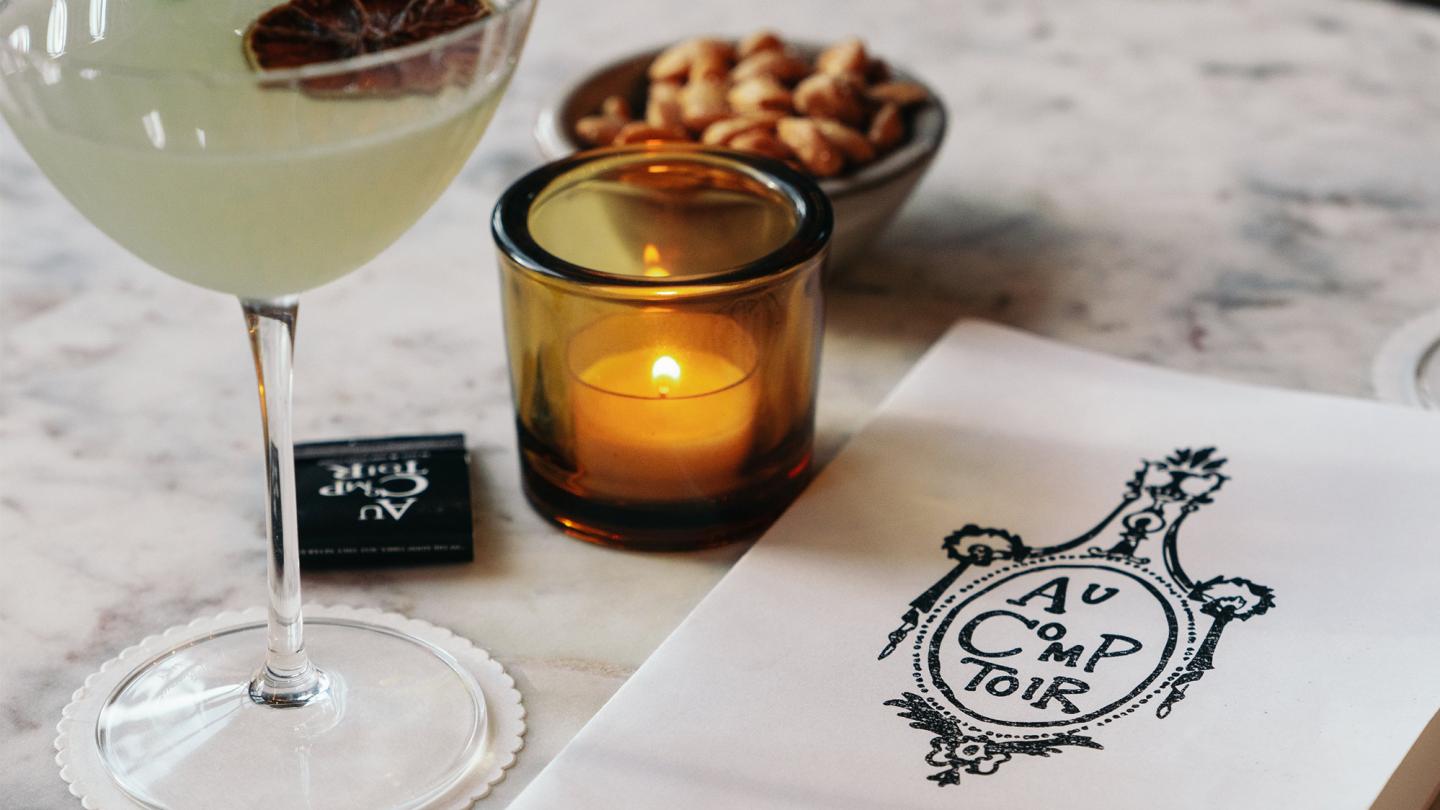 Are you full yet? It's time for a delightful drink that embodies all that a crafted cocktail is and should be.
Duck between the two brick buildings and onto Mechanic Street to discover the newest and cutest bar in Woodstock.
Nightcap at Au Comptoir:
Fresh squeezed lime juice, bright herbs, and the sweet smell of infused liquors invite you into this modern cocktail bar. The scene is absolutely Instagram-worthy, but the bartenders are much more focused on their craft than just trying to become "trending."  Take your pick from their unique and stunning cocktails, curated list of organic wines, or local brews. And don't feel left out if you prefer to leave out the booze -- their list includes some seriously fashioned mocktails too!  Au Comptoir ("at the bar"), you'll fall in love with the sips and the setting.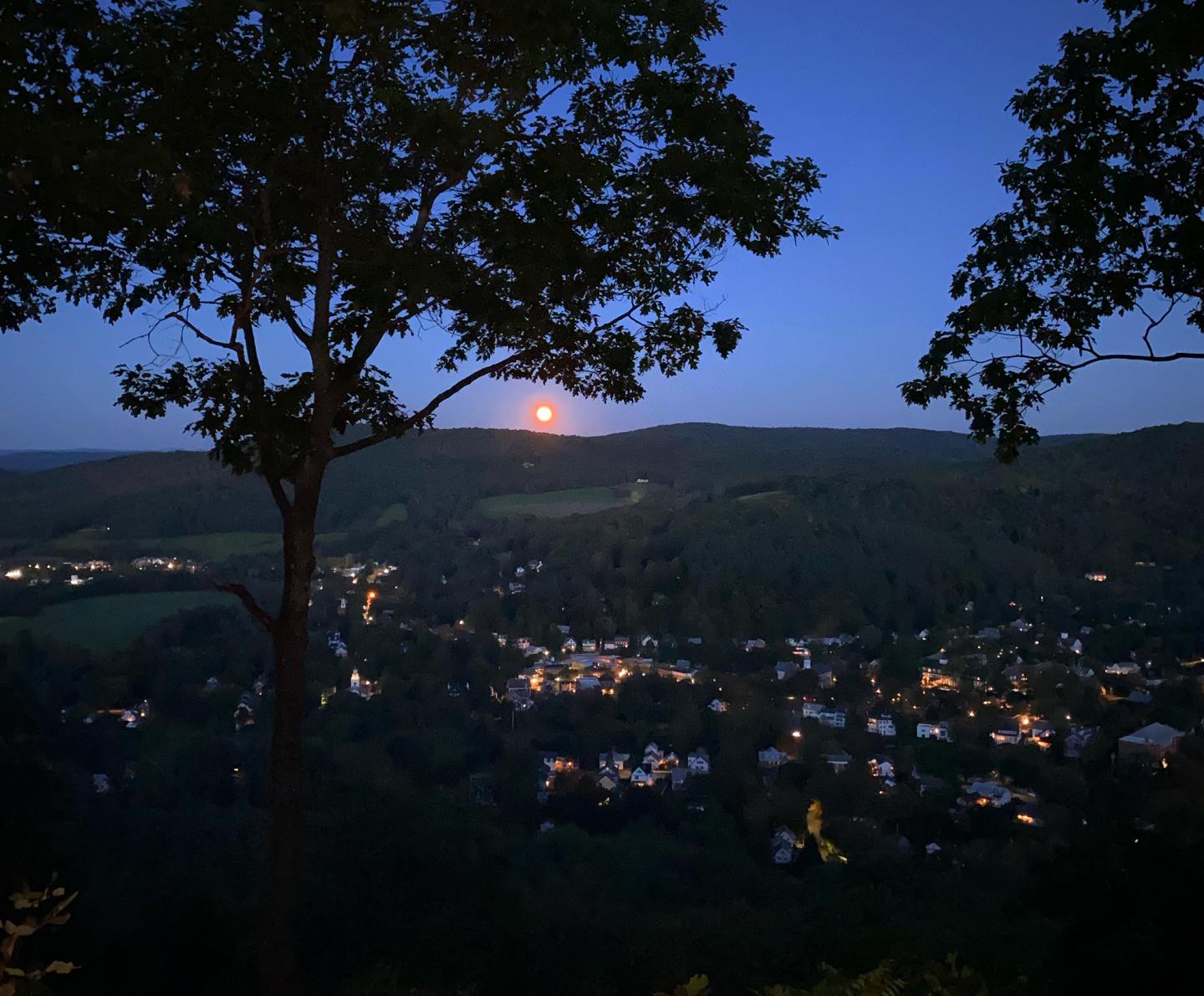 It's getting late but the small-town charm is still turned all the way up. What's next?
Woodstock Nightlife: 
We don't have night clubs or dive bars that stay open until the early morning, but we think the nightlife in Woodstock, Vermont holds something even better. Stars, quiet streets, the distant laughter of friends on a front porch... The evenings here embrace romance in a way that loud and busy cities never could. Walk hand-in-hand down the village sidewalks or find adventure on a night hike up Mt Tom. The lights of our sleepy town turn magical with the moonrise from the peak. Though you won't find loud parties and dancing music in the village (unless there's a wedding in town!), we know the peaceful nightlife of Woodstock is something special.