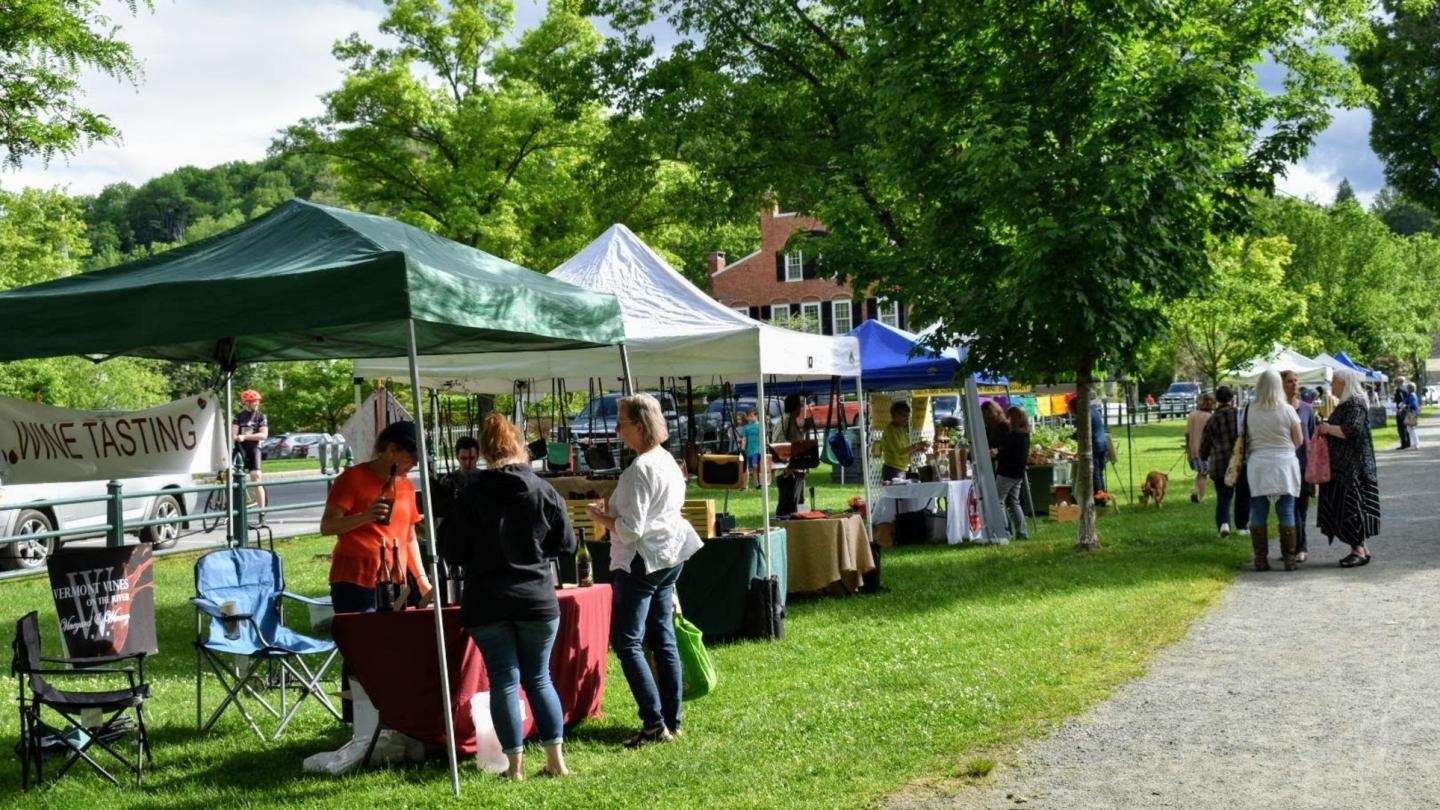 Nestled in the heart of Woodstock's village, this farmers' market is an essential weekly activity for locals and visitors alike. Every Wednesday in season, meander down the green's gravel path, savor live music resonating from the market's center, and take a gander at a wide array of offerings from produce to stained glass works of art.
What you'll find:
Seasonal produce, including fruits, vegetables, locally-sourced meats, eggs, and cheese
Prepared foods, including baked goods, hot empanadas, multi-course plates (with gluten-free options), ice cream, chocolate popsicles, and even treats for your furry friends
Handmade artisan wares, including leather bags, local pottery, stained glass, jewelry, dreamcatchers, wooden bowls, platters, and spoons
Liquor and wine available for purchase and sampling
Live music
Activities for kids
And more
Vendor list:
Ambrosia Confections
Ann Katz
Anna's Empanadas
Aroma Catering VT
Artisan June
Auntie Ms
Brothers Leather
Chelsea Square
Clair Kawski
Deep Meadow Farm
Fat Dragon Farm
Fat Sheep Farm and Cabins
Fresh Roots Farm
Griff's Greenhouse
Hedge Row Flowers
Kiss The Cow Farm
Laura White Pottery
Leslie Marceau
Mountain View Bison
Mt Ascutney Hospital
My Stained Glass
Naga Bake House
Rays of Sunshine
Red Moon Artisan
Rockingham Roasters
Scarlett Scents
Second Wind Farm
Silo Distillery
Spring Brook Farm
St Johnsbury  Distillery
Sweet Arts
Trees and Seeds
Vermont Alpine Farm
Vermont Hardwood Cutting Boards
Woods Vermont Syrup Company
Woodstock EMS
Location: Woodstock's village green, in front of the Woodstock Inn & Resort, Woodstock, VT 05091
Hours: Wednesdays, 3 – 6 PM
2019 Season: June 5th – October 16th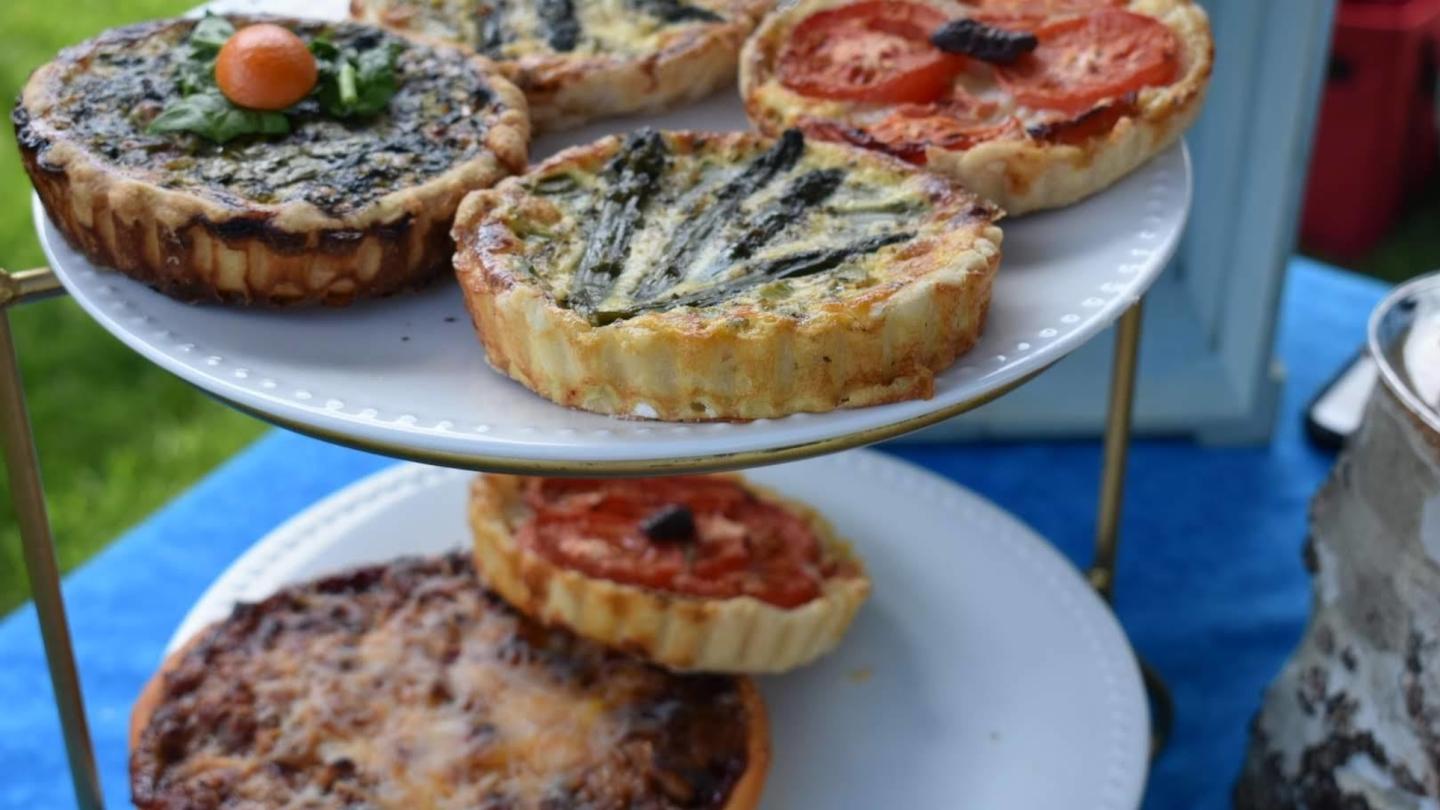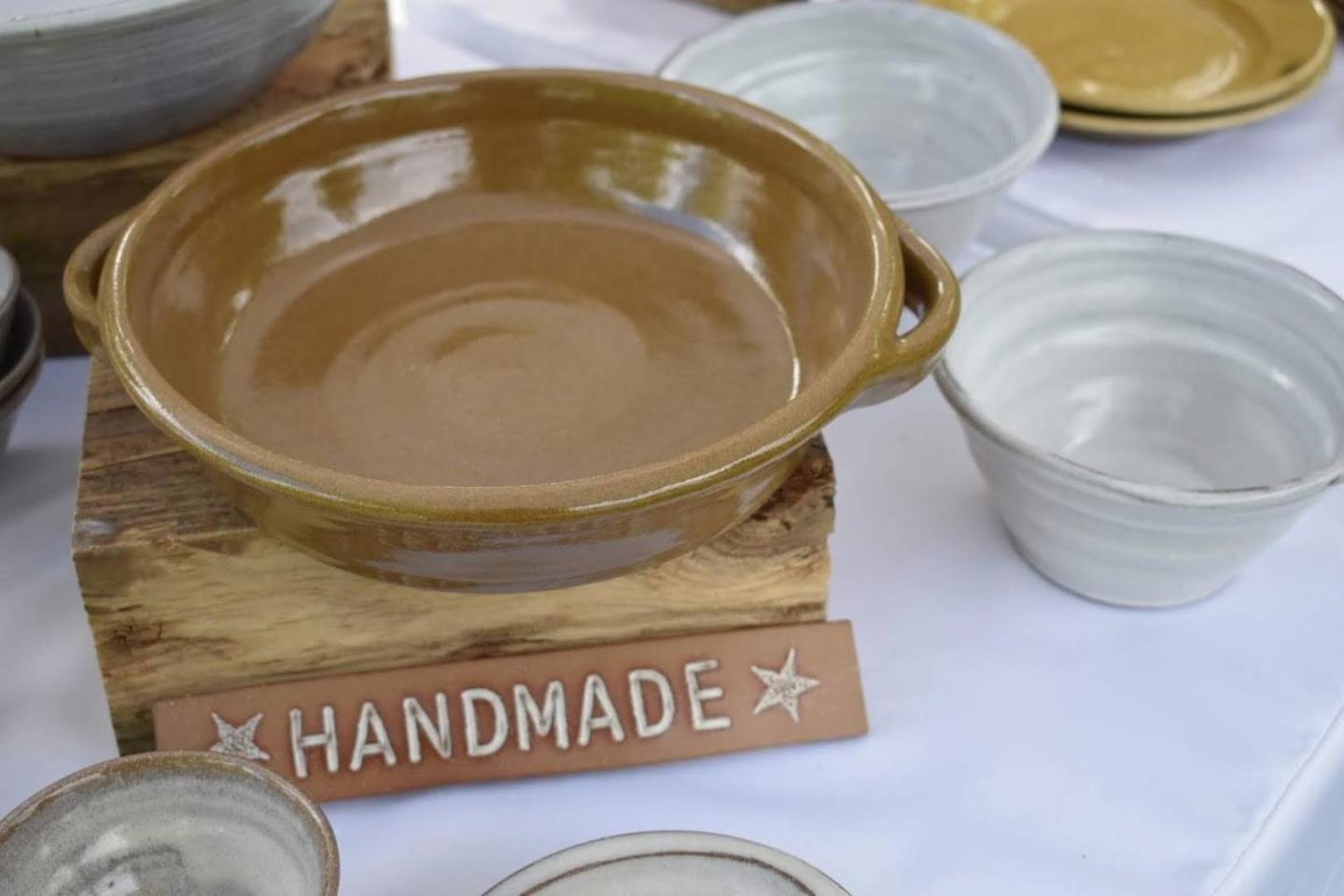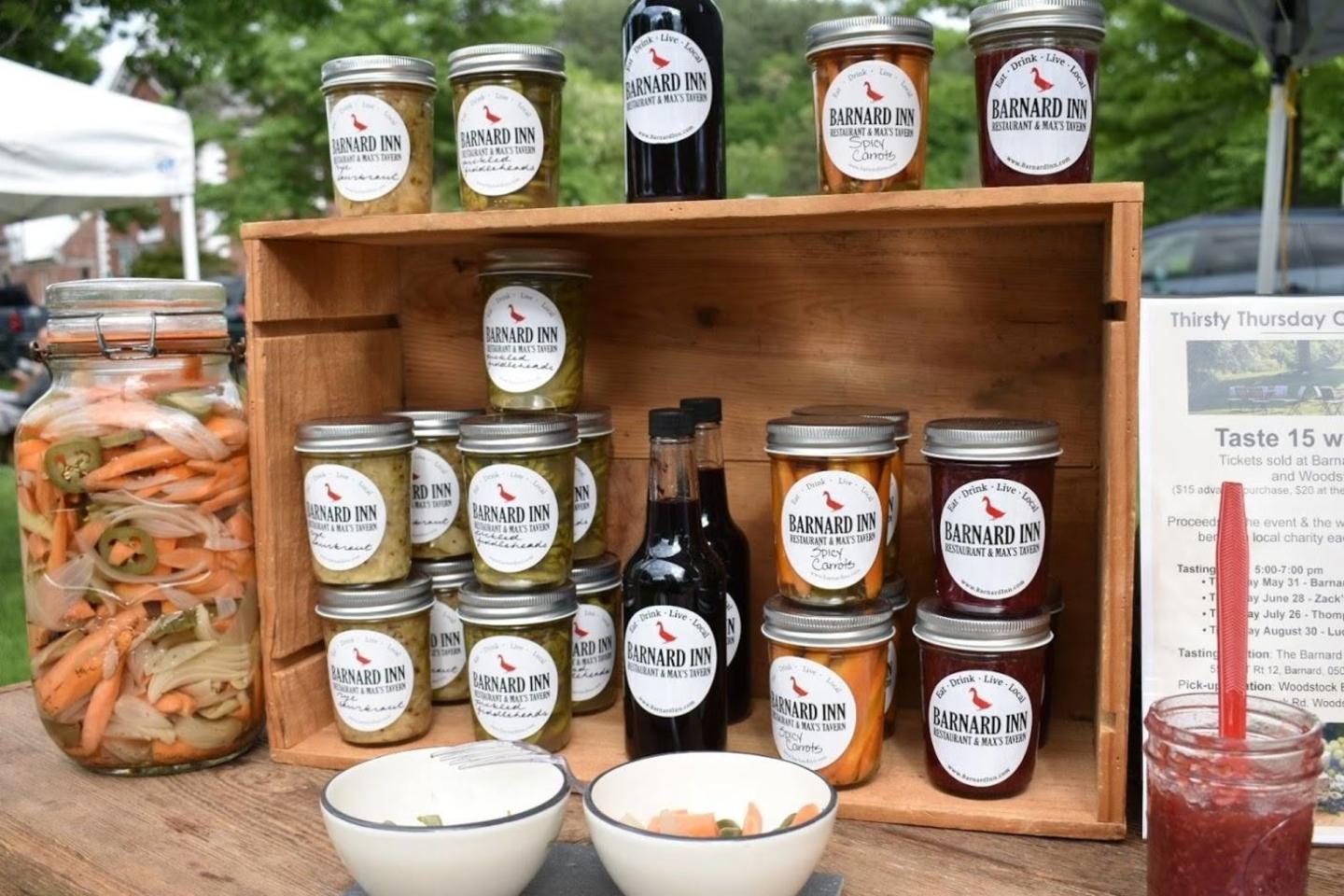 One of these things is not like the other; this farmers' market is open six days a week – offering outdoor and indoor buys! With plants outside (seasonally) and colorful displays of every fruit and veggie imaginable – grown locally and picked fresh – alongside refrigerated and frozen goods, prepared meals, and beverages inside, there's a veritable buffet to choose from.
What you'll find:
Seasonal produce
Prepared foods, including soups, salads, hot lunches and dinners, kid-friendly options, and catering options
Frozen and dry goods, from pastas and baking mixes to frozen dinners, including gluten-free options
Beer and wine
Location: 979 Woodstock Rd, Woodstock, VT 05091
Hours: Tuesday through Sunday, 7:30 AM – 7 PM
Season: Year-round
No matter the direction, your trip to the Mount Tom Farmer's Market (Woodstock's oldest open-air market!) will be a scenic one. Pass the rolling pastures of Billings Farm & Museum from town or wind down the scenic drive from Barnard or Pomfret for a colorful selection of fresh, local produce and handmade wares. Once there, you'll enjoy views of Mount Tom while you shop from welcoming, friendly vendors known to offer a complimentary woven basket or hand-sewn shopping bag to tote your treasures.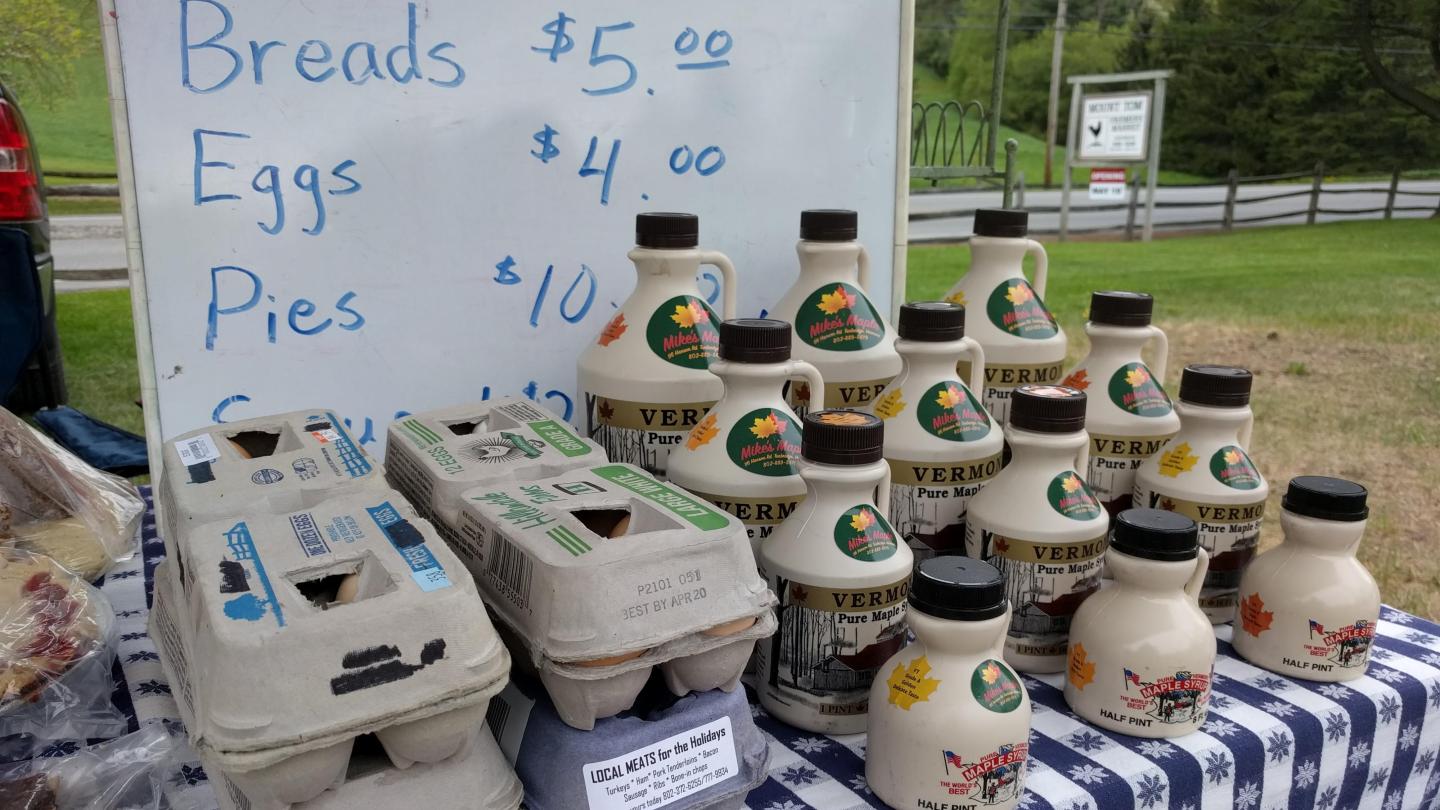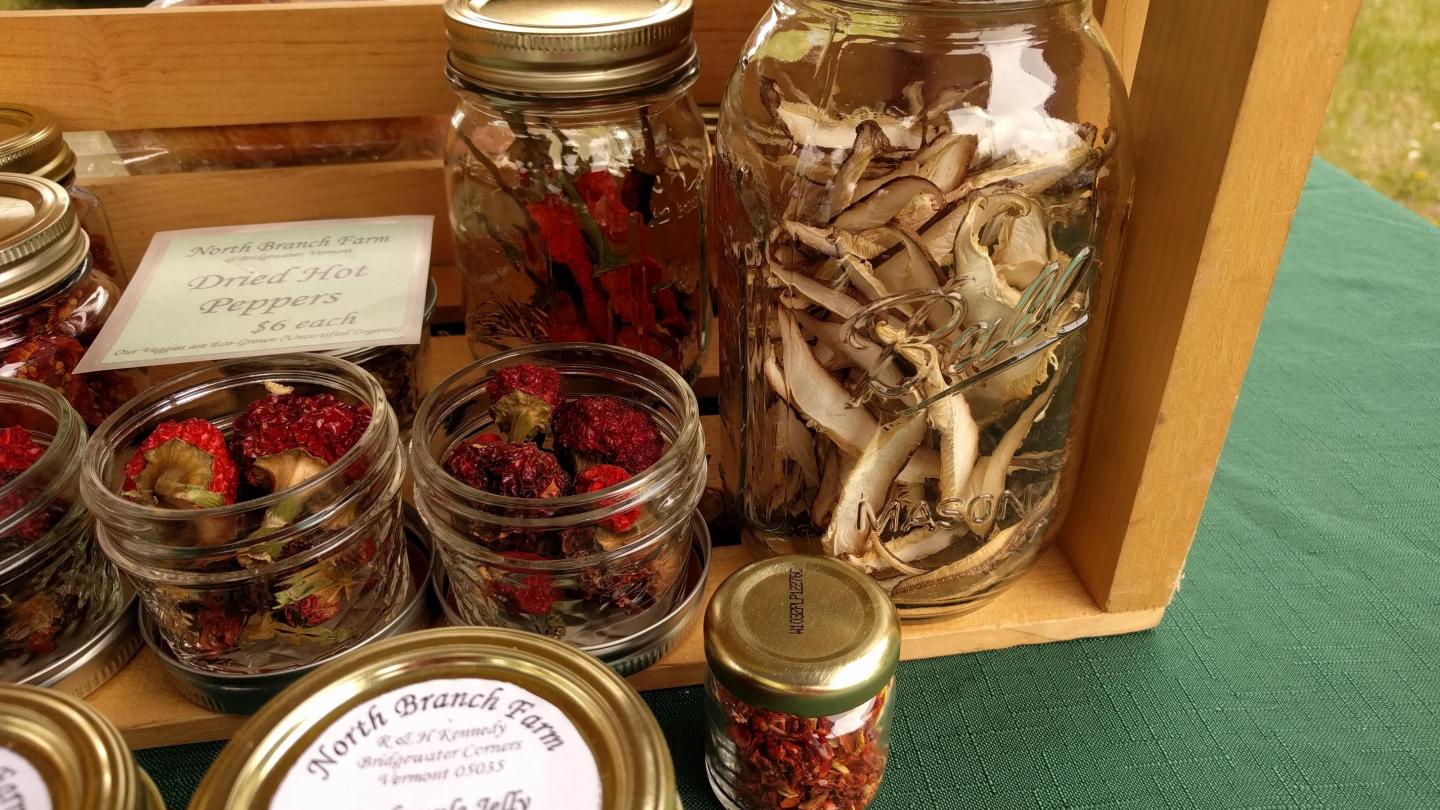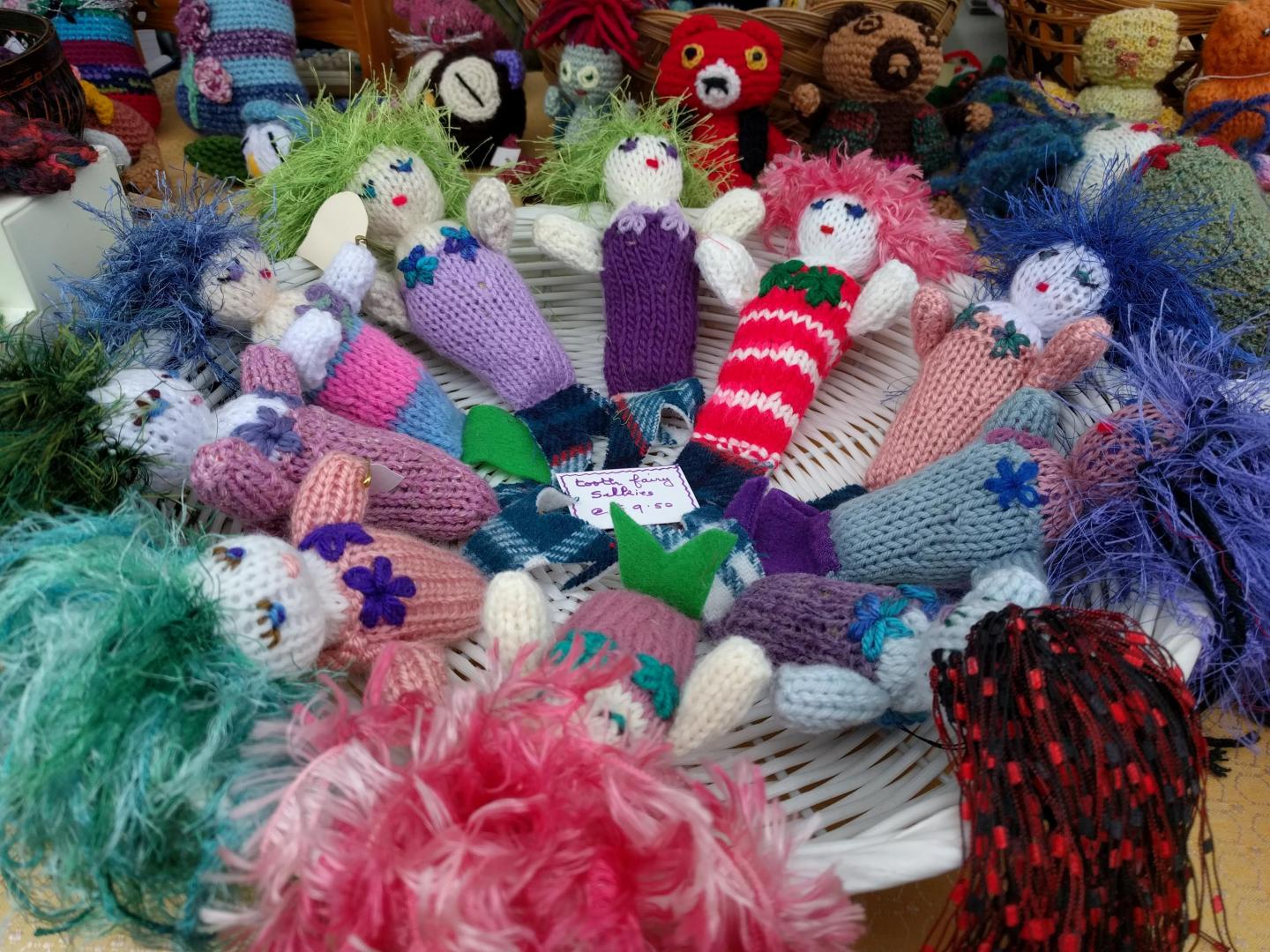 What you'll find:
Seasonal produce, like strawberries, raspberries, blueberries, salad greens, corn, radishes, onions, native beef and pork, eggs
Local specialty goods, including jellies, dried fruits and veggies, maple syrup, baked goods, dried herbs and spices
Arts and crafts such as woven dolls, quilts, handmade wooden utensils
And more
Location: ½ mile north of Woodstock Village, Route 12, Woodstock, VT 05091
Hours: Saturdays, 9:30 AM – 12:30 PM
2019 Season: May 18th – mid-October
Are you ready for a truly Vermont experience? Then head to the hills of Barnard for Feast & Field, an outdoor concert hall, farmers' market, and restaurant in one! Here you'll find produce harvested from the fields surrounding you, a new act performing under the stars every week, and a roaring campfire – essentials for a magical experience in the woods.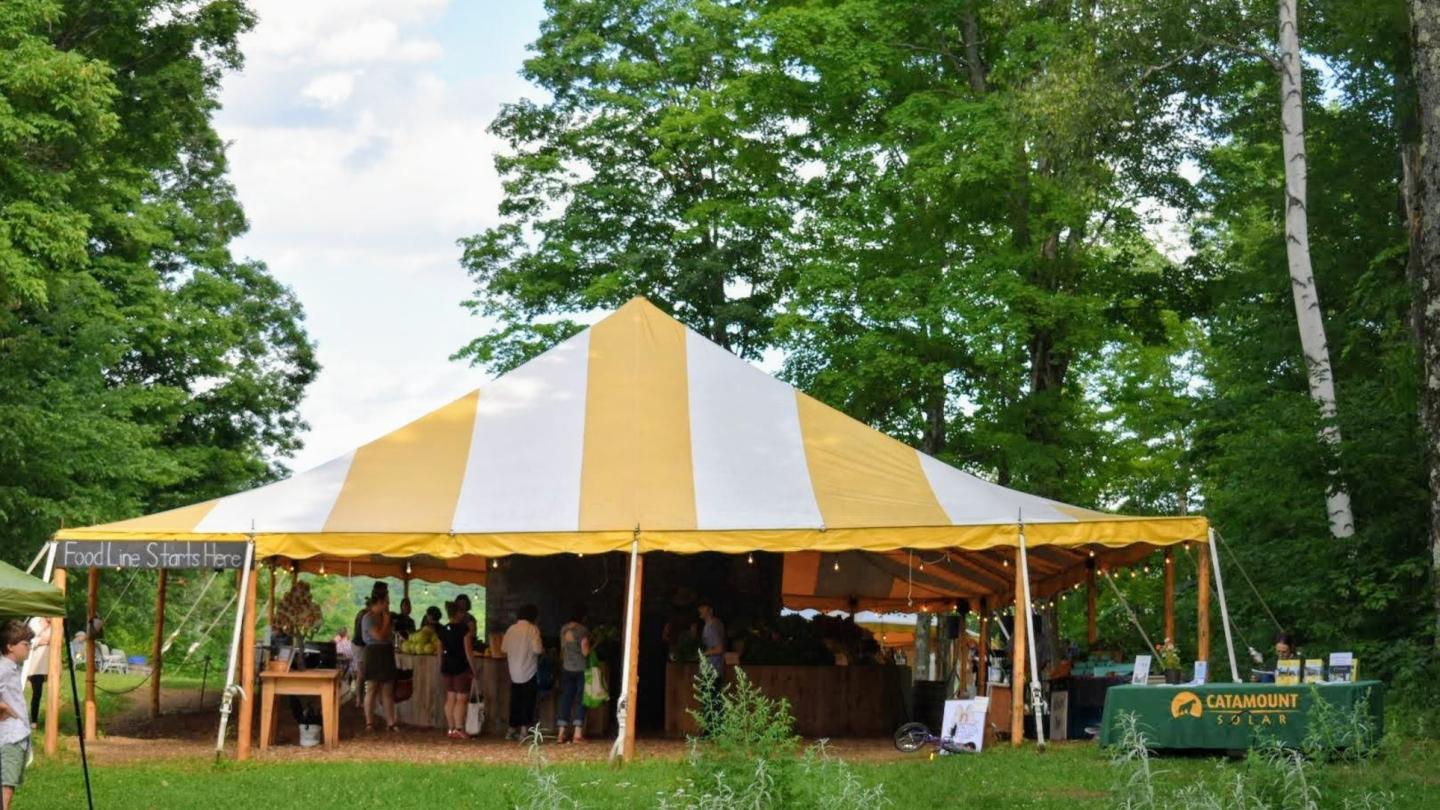 What you'll find:
Hot meals, including farm-fresh tacos and specialty foods (but get on line early, because favorites run out fast!), as well as ice cream
Live music, featuring a range of sounds from Folk to Celtic, Dream Pop, Americana, Irish Bluegrass, Haitian Roots Music, Rock 'n' Roll, High-Octane Mexican Fiddle, and everything in between
Produce including pasture-raised beef and pork, chicken, duck, ice cream, milk, eggs
Beverages including cider, wine, beer, and kombucha
Location: 1544 Royalton Turnpike Road, Barnard, Vermont, 05031
Hours: Thursdays, 5 – 9 PM
2019 Season: May 30th – September 26th
Meet friends and neighbors on the fields of the Hartland library and sample what local vendors have to offer. If you're looking for tasty finds, live music, and kid-friendly fun, you only have one stop to make: the Hartland Farmers' Market. Here, children can learn and play with POP (Power of Produce) Club, a get-together with weekly quizzes, activities, and fresh produce from local growers.
What you'll find:
Produce, including seasonal veggies, eggs, herbs, berries, honey, figs, lamb, beef, pork
Prepared goods, such as baked treats, jams, bread
Specialty items like coffee, chocolate, goat milk soap, maple syrup, hand-dyed silk scarves, handmade crafts, bookmarks, glass garden art, jewelry
Location: Hartland Public Library fields 153 Route 5, Hartland, VT 05048
Hours: Fridays, 4 – 7 PM
2019 Season: May 31st – September 27th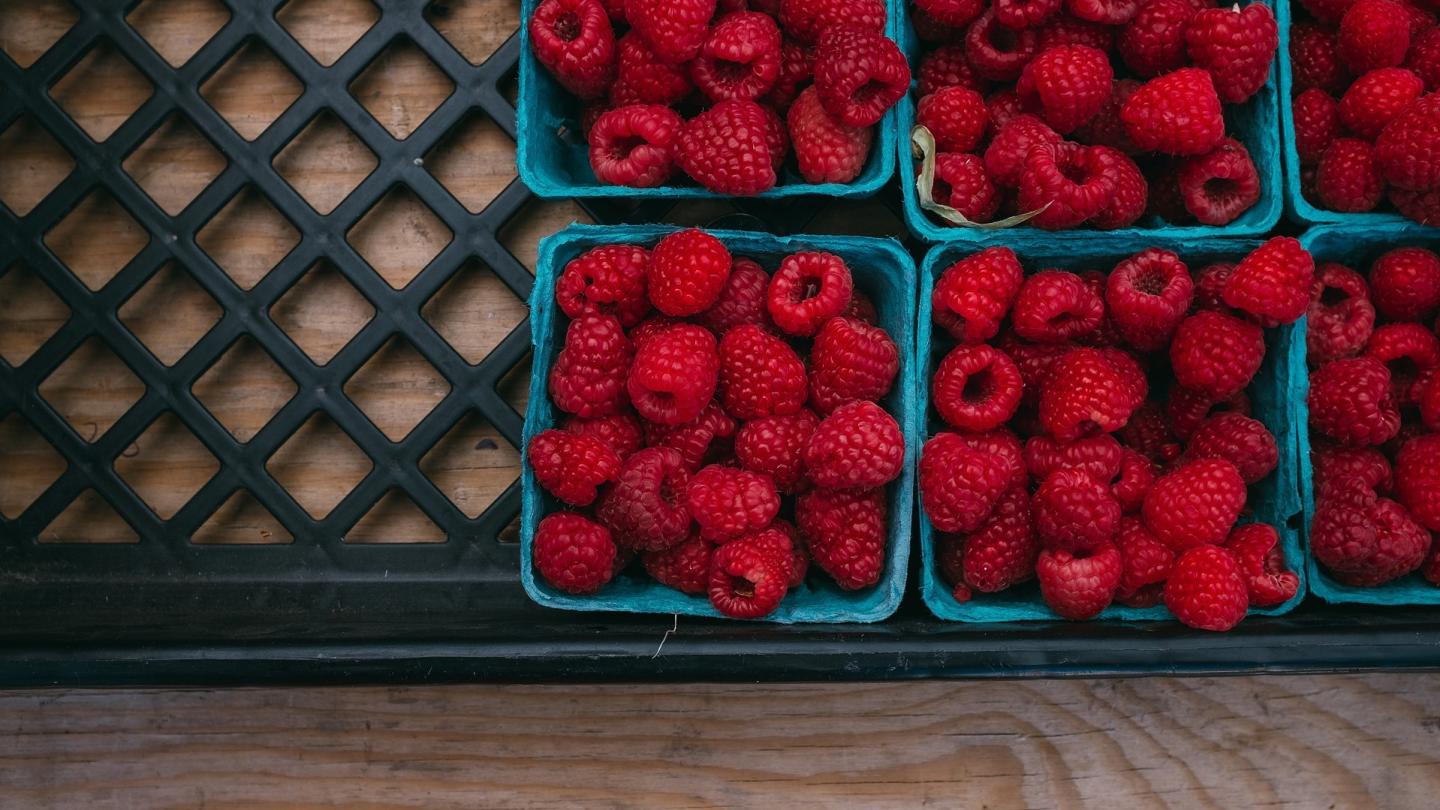 Founded in 1977, this market is one of the largest and most established venues in northern New England! With over 50 vendors from four counties in New Hampshire and Vermont, there's plenty to keep you and your party enthralled. Here, you'll find live music, POP Club, and special events, including Youth Day in August and Harvest Day in September.
What you'll find:
Produce, including seasonal fruits and veggies, pork, lamb, beef, chicken, sausages, ham, bacon, eggs, flowers
Prepared foods, such as breakfast sandwiches, BBQ and grill-ables, salads, cookies, brownies, cupcakes, tarts, pastries, soups and stews
Specialty items like chocolates, candy, coffee, juice, tea, and a selection of cow, goat, and sheep cheeses
Arts, crafts, and specialty items including candles, clothing, jewelry, pottery, paintings and prints, photography, wooden wares, soaps, purses, yarn and knits
Location:
Summer market: 301 US Route 5 South Norwich, VT 05055
Winter market: Tracy Hall, 300 Main Street, Norwich, VT 05055
Hours:
Summer market, May – October: Saturdays, 9 AM – 1 PM
Winter market, November – April: Select Saturdays, 9 AM – 1 PM, see schedule here http://www.norwichfarmersmarket.org/winter-market.html
Season: Year-round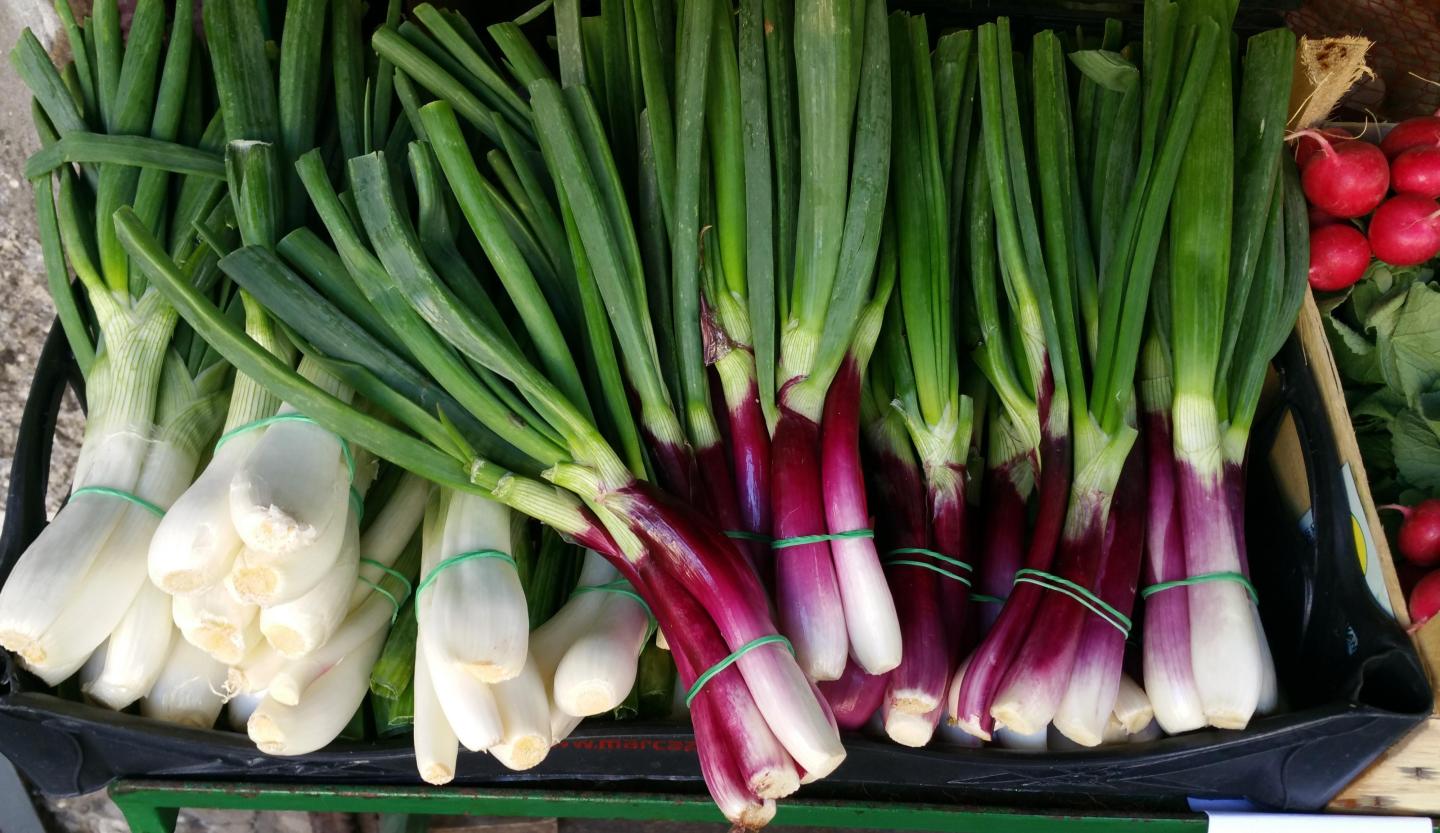 Located in the heart of this New Hampshire city, this farmers' market is an oasis of tasty produce and prepared foods, live music, and family fun. In the summer season, the market lines up nicely with 12 PM child-friendly entertainment at Thursdays in the Park before (June 27th through August 8th, 2019), and the 7 PM Front Porch Concert Series after (June 20th through August 15th, 2019) – for a full day of activities right in Colburn Park.
What you'll find:
Prepared goods like tarts, crepes, cupcakes, donuts, ice cream, popsicles, and hot meals including Caribbean and Spanish cuisine
Live music
Seasonal produce like apples, berries, tomatoes, swiss chard, mushrooms, and farm-raised pork, beef, chicken, cheese, eggs
Arts and crafts including jewelry, knitted wares, maple syrup, jarred goods, soaps
Location: Colburn Park, Lebanon, NH 03766
Hours: Thursdays, 4 – 7 PM
2019 Season: May 16th – September 26th
TO ACCESS MORE GREAT CONTENT ON OUR BLOG...