February 10th-20th: Get into the Valentine's Day spirit with a musical about marriage,  Artistree's Grange Theatre presents I DO I DO! A married couple goes through all life's ups and downs from the wedding to their 50 year anniversary.
The show starts at 7:30 pm tickets are between $35-45, purchase tickets here.
February 11th: Women's Skate Clinic with 2002 Olympian Tessa Westbrook!  The Woodstock Inn invites intermediate to advanced skiers looking to improve their skate skiing to the Woodstock Nordic Center. This is a reoccurring event every Wed & Friday through mid-March.
Friday: 9:30-11:00 am
Register with the Woodstock Nordic Center lodge. Call 802-457-6674 or email [email protected] with any questions. | Drop-Ins $25, $200/10 sessions
February 11th & 12th: Grab a date and head over to Artistree Community Arts Center for Valentine's Couples Make and Dine: A 3-hour workshop for two adults, cook your meal together with the guidance of Chef/Comedian Vicki Ferentinos. 
Menu Includes risotto, braised short ribs, mixed salad with crumbled local cheese, Chocolate mousse, and some other sweet treats.
Class is from 6-9:00 pm, $120 for two adults
February 11-12th: 7:30 PM Feature Film JOCKEY playing at Pentangle Arts Theatre. Actor Clifton Collins Jr. plays an aging jockey who wants to win one last title.
Hailed as a great film meant to be watched on the big screen....
"Clifton Collins is simply superb"-Deadline
Grab tickets and check out the calendar here. *Matinee showing on Sunday February 13th.
February 12th-27th- Magic of Maple at Billings Farm, 10 am- 4 pm, during your visit learn about maple trees, the maple sugaring process and the significance of maple sugar in Vermont's history. Public and Private sleigh rides available on specific dates (conditions permitting), see link for details. As always the regular farm activities will be taking place like meeting the animals, a firepit to warm up with hot chocolate and you can even bring your own sled to enjoy the winter wonderland on the farm.
February 12th- Woodstock VT Film Series: The Ants & The Grasshopper film, two showings 3 & 5:30 PM, $15 per person and showing at Billings Farm & Museum Theater.
February 14th-17th: Frozen World Children's Camp at VINS (grades 1-4) 9 am-3:30 pm, explore the different camps available. Come one day or all 4 $75 a day
February 14th-18th: Winter Wonders Camp at Billings Farm and Muesum (ages 6-8) 9 am-12:30 pm, see link for pricing.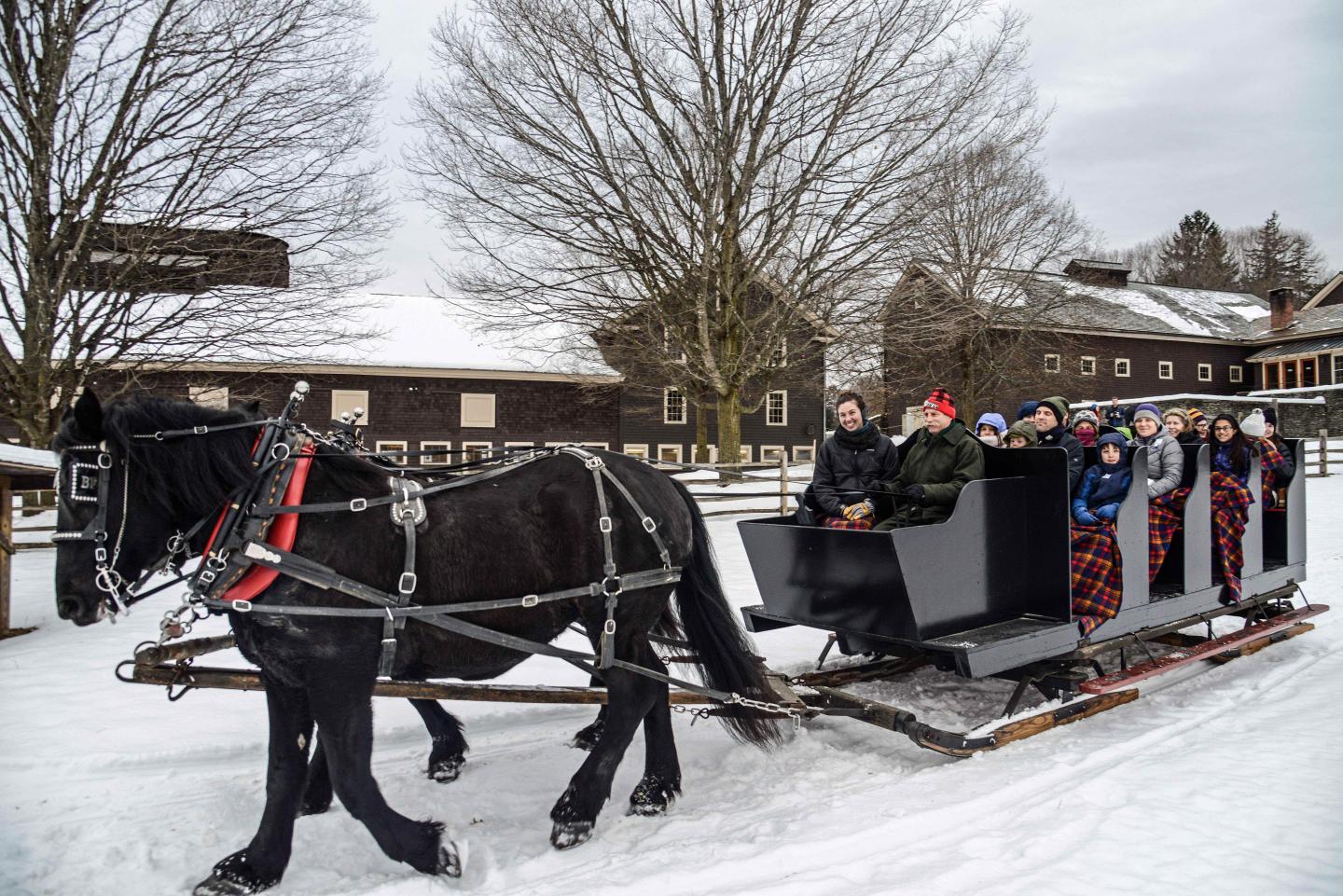 Billings Farm staff photo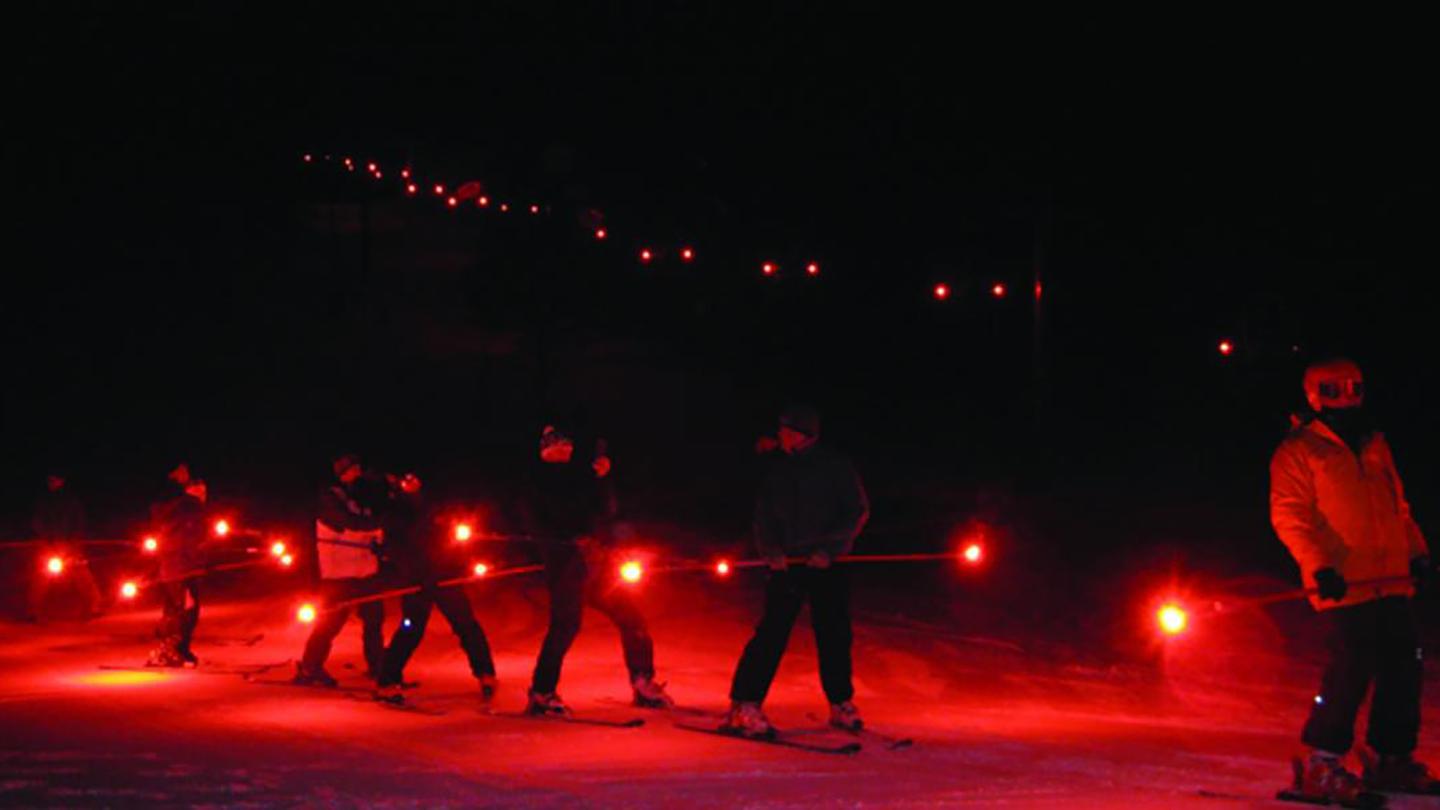 February 14 & 15th: Matinee of Sing 2, Showing at 3 pm:  Chock full of great music the whole family will enjoy, bring the kids in during winter break.... "Can-do koala Buster Moon and his all-star cast of animal performers prepare to launch a dazzling stage extravaganza in the glittering entertainment capital of the world." 
February 16 & 17th: Matinee of Paw Patrol The Movie, Showing at 3 pm: ...."When their biggest rival, Humdinger, starts wreaking havoc as the mayor of Adventure City, Ryder and everyone's favorite heroic pups kick into high gear to face the challenge."
February 19th: Torchlight Parade & Party Suicide Six 6-9 PM, Come celebrate winter with us! Sign up to ski down The Face and create the magical parade of lights, or bring the family and enjoy the view. Free to all, Refreshments are available to purchase.