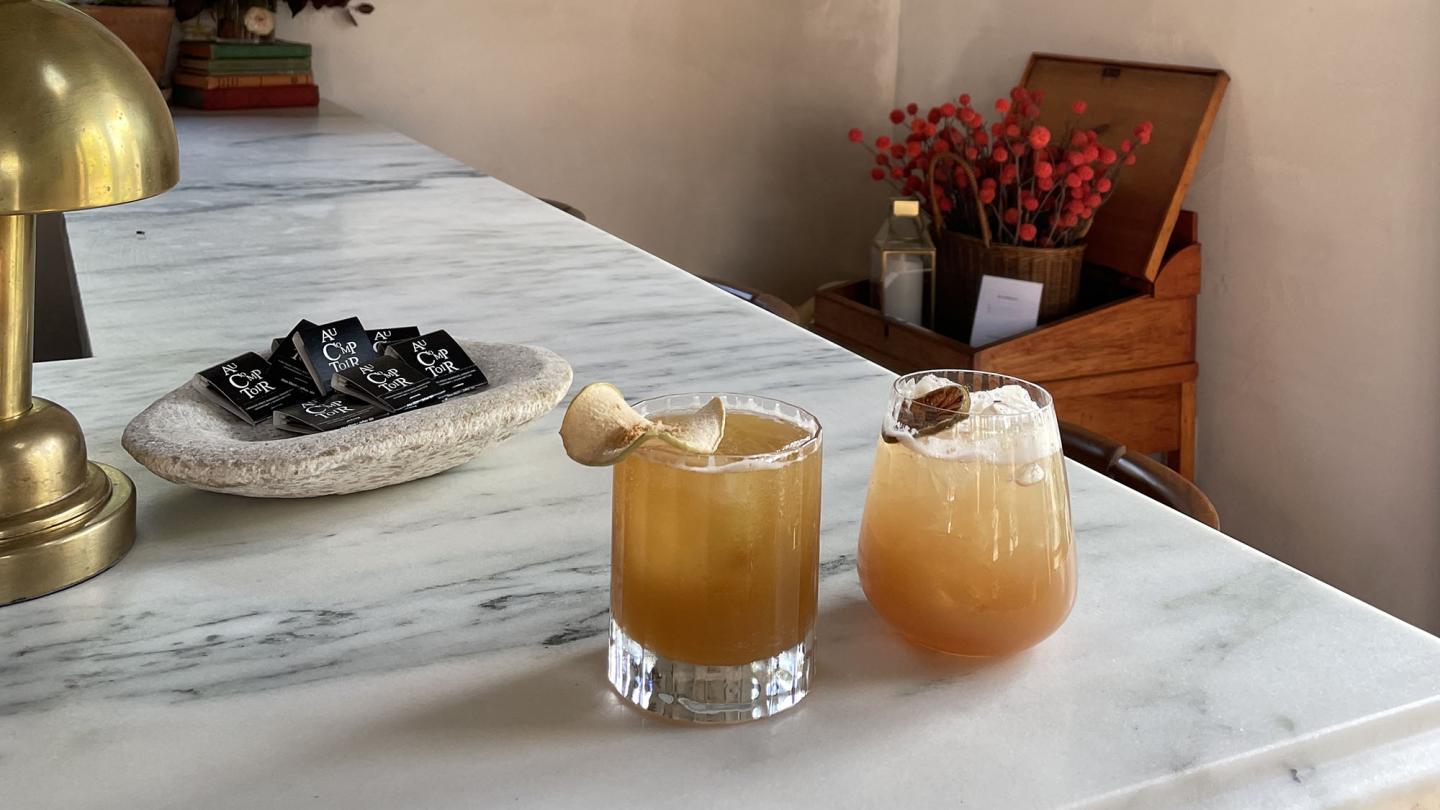 A Spirit-Free Cocktail from Au Comptoir:
THE CARDIGAN:
Makes one drink

.75oz fresh squeezed lime juice

.5oz ginger syrup

1 tsp N/A Allspice syrup (macerated allspice berries, cinnamon stick, brown sugar, water)

pinch of salt

soda water
Make the N/A allspice syrup by macerating the allspice berries in saucepan and adding the rest of the ingredients. Bring the ingredients to a boil and allow to thicken. Strain the syrup through a fine sieve.
In a cocktail shaker, mix the fresh lime juice, ginger syrup and allspice syrup over ice. Pour the mixture into a cocktail glass filled with fresh ice, top with soda water. Garnish with a pinch of salt and a seasonal fruit.