The Ottauquechee River
......it connects the towns of Bridgewater, Woodstock, Hartford, Pomfret, and Hartland; and the villages of Woodstock and Quechee offers multiple different access spots that are easily walkable from the village or with a short drive from the town center. Once you've read the details in this blog you can choose the perfect location to drop in and relax this summer.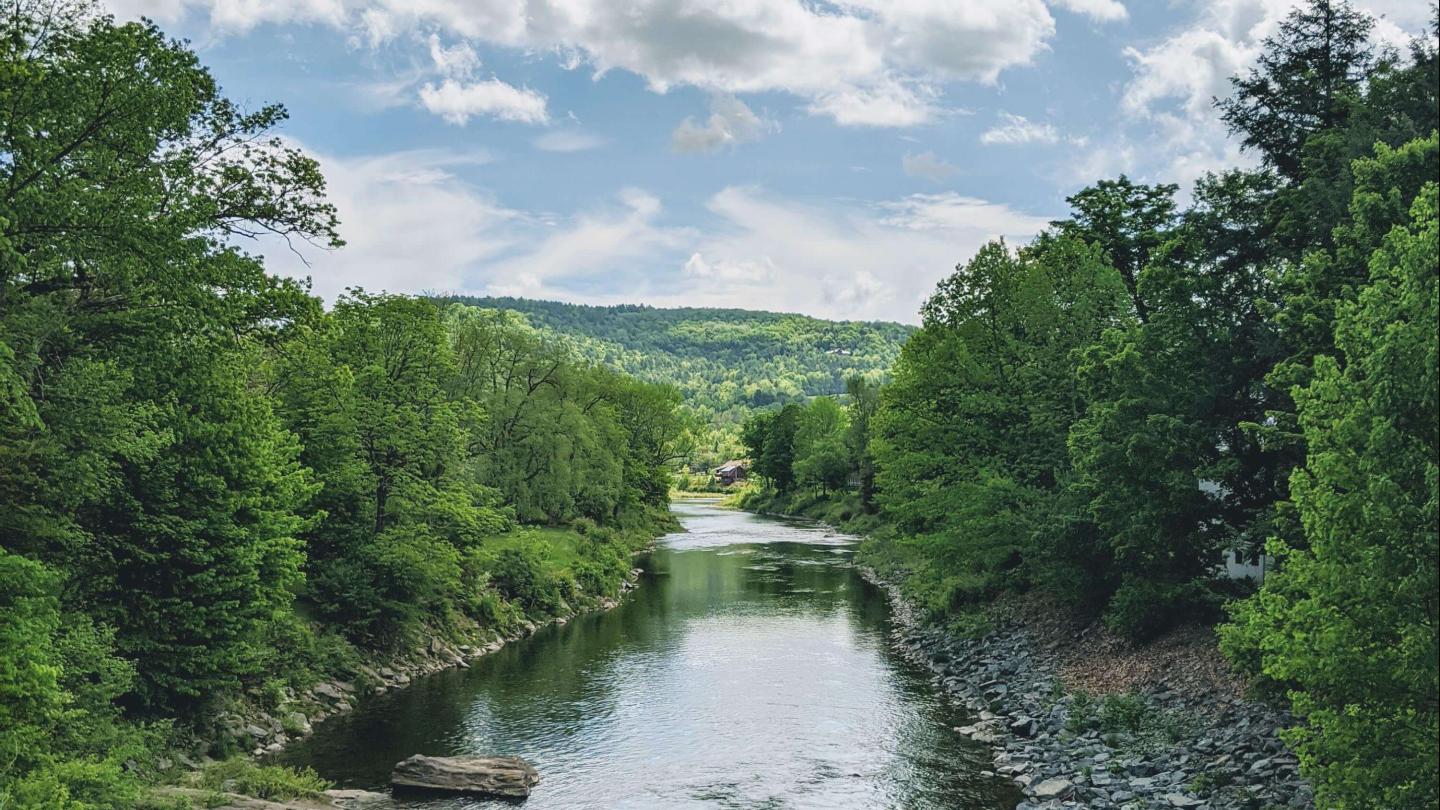 Ottauquechee River Trail off east end park
Located a few steps from East End Park, you can start on the trail and choose multiple different entryways to the river in order to wade, tube, or swim in the Ottauquechee River. This flat trail makes it family-friendly and easy to bring along a little bit of gear. So pack your towels, sunscreen, and even tubes and find the perfect spot along the river.
*Note you will need to walk the trail for a little bit before it meets up with the access points to the river.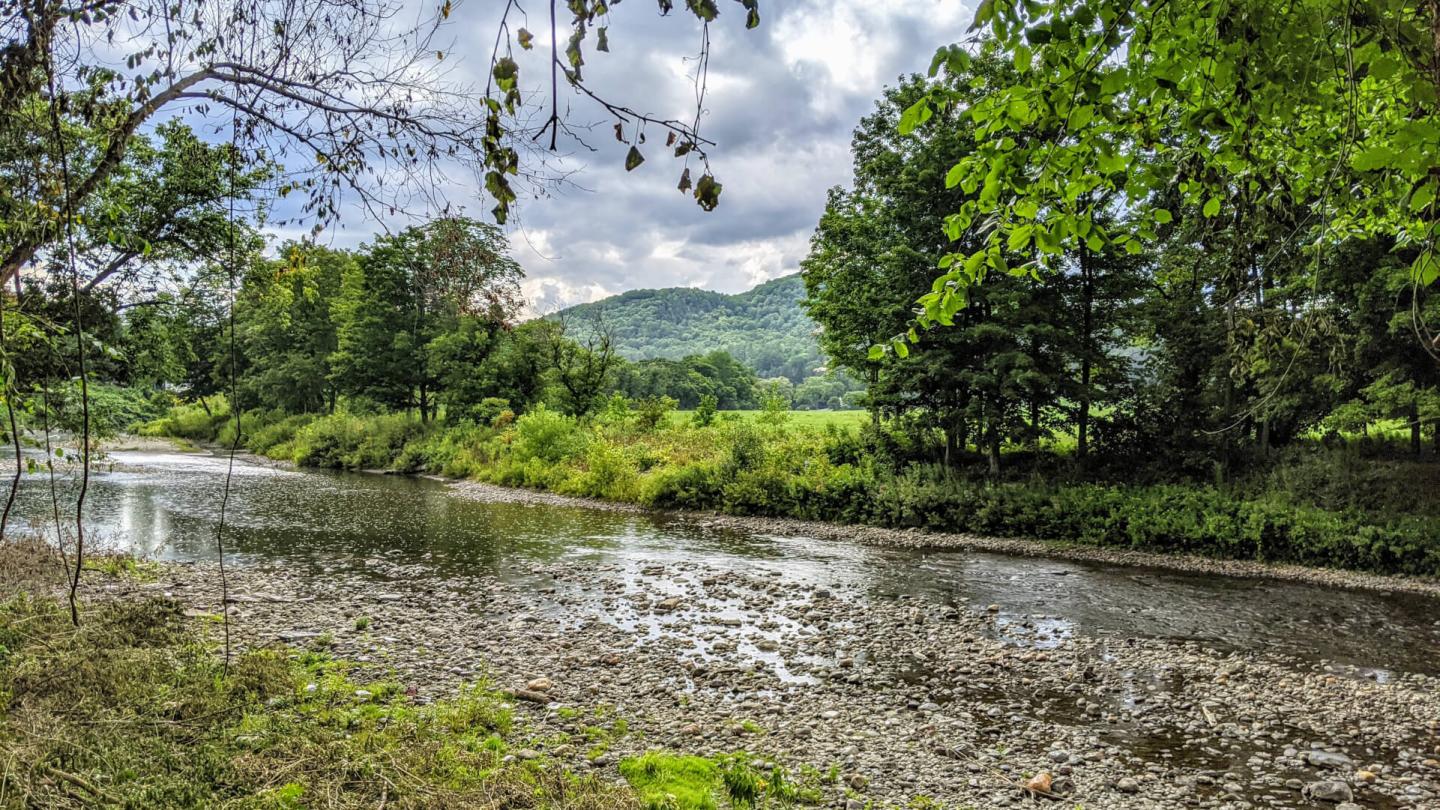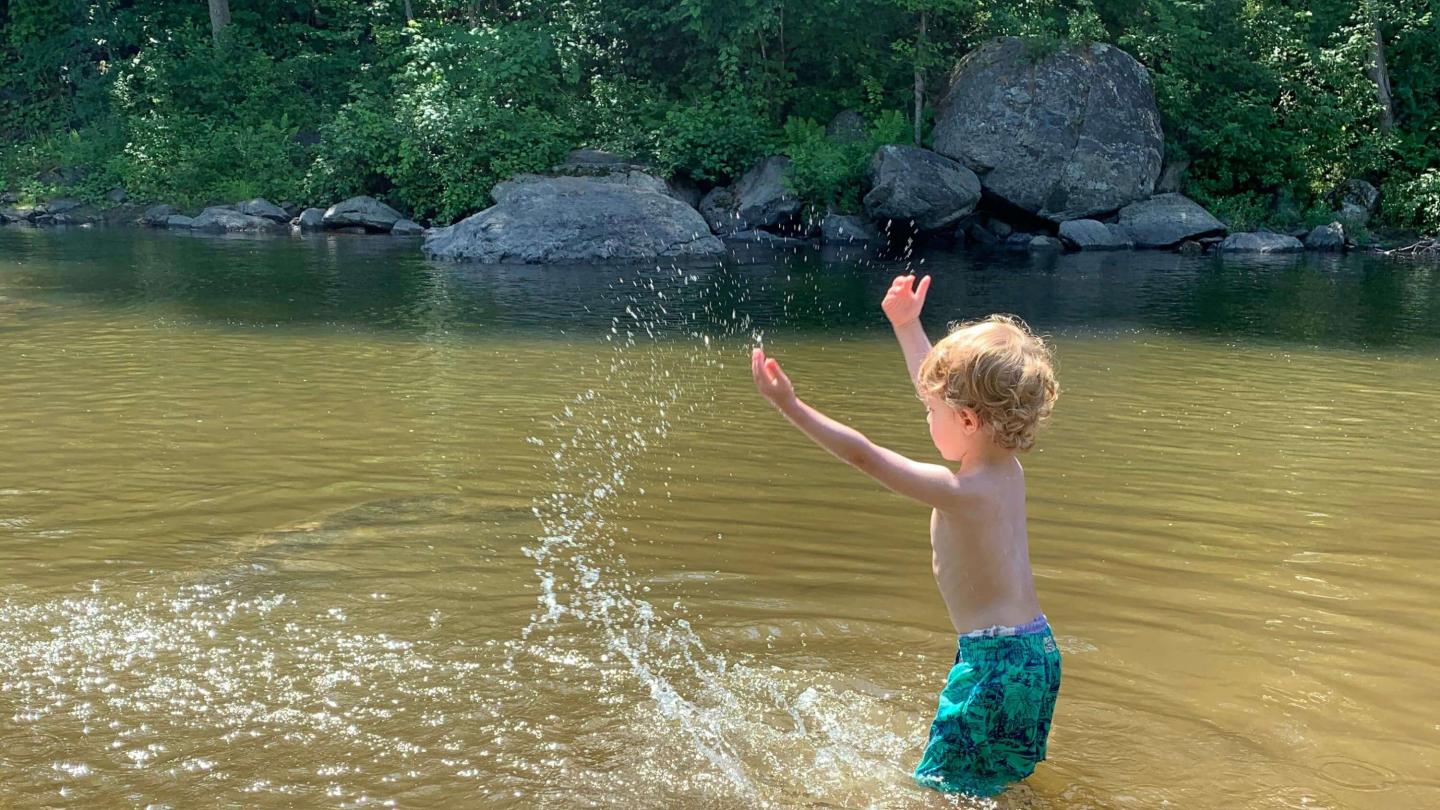 Additional Ottauquechee River Access Points
Between the Woodstock Recreation Center and the Little Theater: This is a small sandy area you can access while walking in between the Rec Center and Little Theater. It's a short walk down to gain access to family-friendly swimming and playing. Depending on the time of summer it can be muddy in some river access points but there's plenty of sand and water to get into the clear river. 
Old River Road: A scenic drive the whole way through, from the village to Taftsville Bridge, along the way you will find places to pull over and enter the river. Rope Swings and tubing are a few ways to enjoy this area.
Lawn of the Woodstock History Center: This open grassy area is right behind the historic center with a rocky area that leads to the river and a beautiful side view of the Middle Covered Bridge. 
Elm Street Bridge: Just past the iron bridge walking towards Billings Farm & Museum, you can walk down a pathway (on your right) to the stunning river views. Lots of big rocks are spread out for ample space to sunbathe or let the kids skip rocks and dip toes in.
White Cottage Snack Bar, 2 miles from woodstock center
Open: May through Labor Day weekend
The perfect combo of swimming and ice cream. A short drive from Woodstock Village you can find a great picnic area with some sand and lots of space to play in the river. This wide-open area is located directly next to the snack bar with outdoor picnic tables for eating at the restaurant.
This is a great family spot and easy access for children to wade with the middle of the river getting slightly deeper.
Location: 863 W Woodstock Rd, Woodstock, VT 05091
Silver Lake State Park, 10.8 mi. from Woodstock's Center
Open: May 28 through Labor Day Weekend
Cost: $5 for adults (14+), $2 for children (4-13), kids 3 and under are free
Right across from the Barnard Country Store, this state park is situated in between plenty of trees for shade and grilling and offers a magnificent 84- acre silver lake for swimming and kayaks. It's the closest you'll get to a larger beach experience near town with plenty of sand for kids to play with. When visiting Silver Lake you'll have access to the picnic area, snack bar, a playground, and of course the lake for all your leisurely pleasure. 
Location: 20 State Park Beach Rd, Barnard, VT 05031.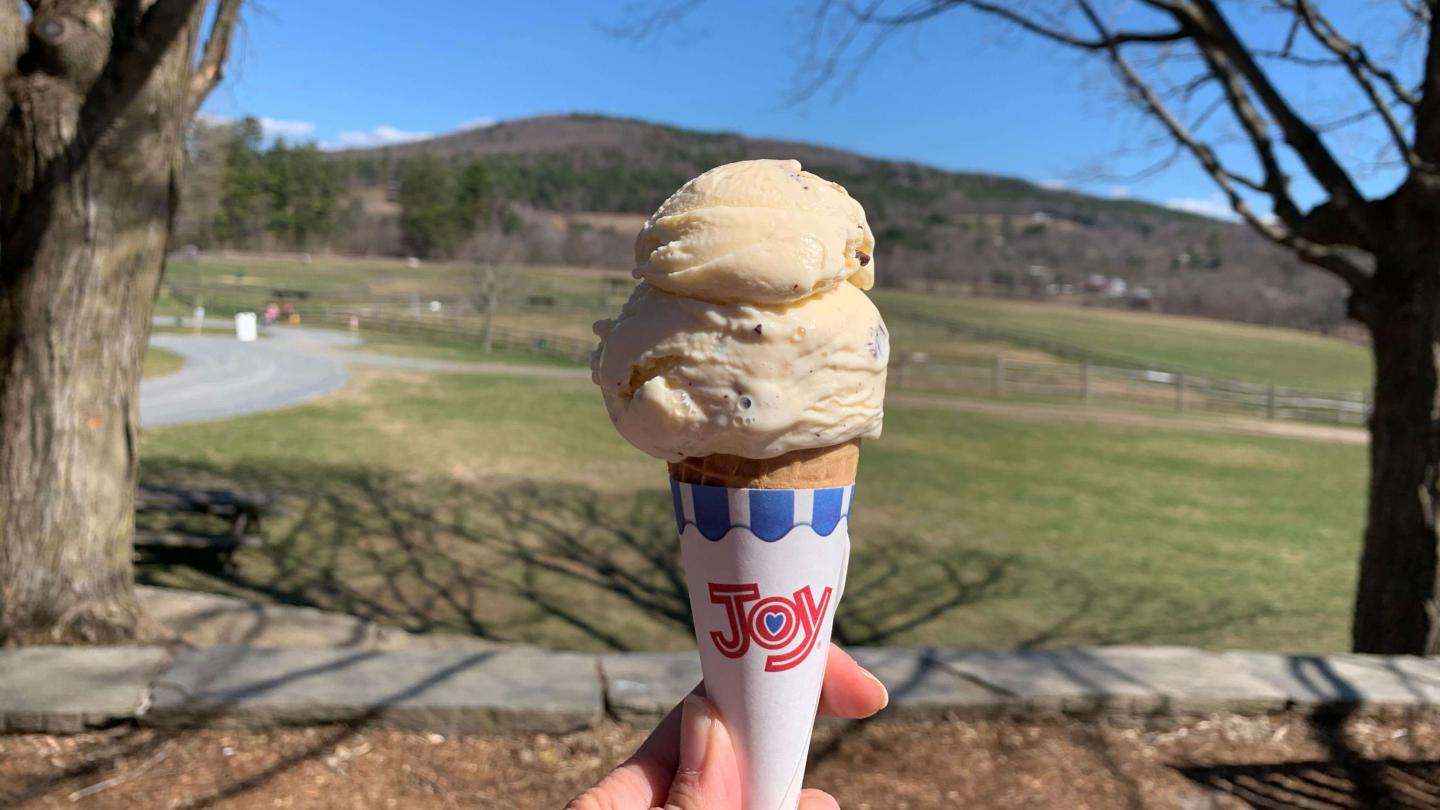 I scream you scream we all scream for ice cream
There's no denying ice cream and summer go hand in hand. We have a few spots right in town that make the most delicious homemade ice cream you can't get just anywhere.
Mountain Creamery: located next to the Sleep Woodstock Motel at 4374 W Woodstock Rd, with a short drive from the center of town you'll have your pick of delicious homemade ice cream in no time. Insider Tip: Cash Only

Billings Farm Dairy Bar: admission is required into Billings Farm and Museum but with plenty to see in the summer, it's the perfect afternoon spot for an ice cream scoop and beautiful views of the farm. *Don't forget to check out the sunflower maze while you're there.

White Cottage Snack Bar: a short drive from town you can choose between soft serve and scoops of delicious Vermont made ice cream. Insider Tip: Cash Only
Kedron Valley Inn Pond, 4.7 miles from Woodstock's Center
Open: May through September 
This pond has a great sand area as well as the option to walk around the entire pond with a small pathway. You can choose between a grassy area or bring your beach towels to set up on the sand. This is a versatile family spot and walkable to grab a bit at the Ransom Tavern or South Woodstock Country Store. 
Location: 4778 South Road, South Woodstock, VT 05071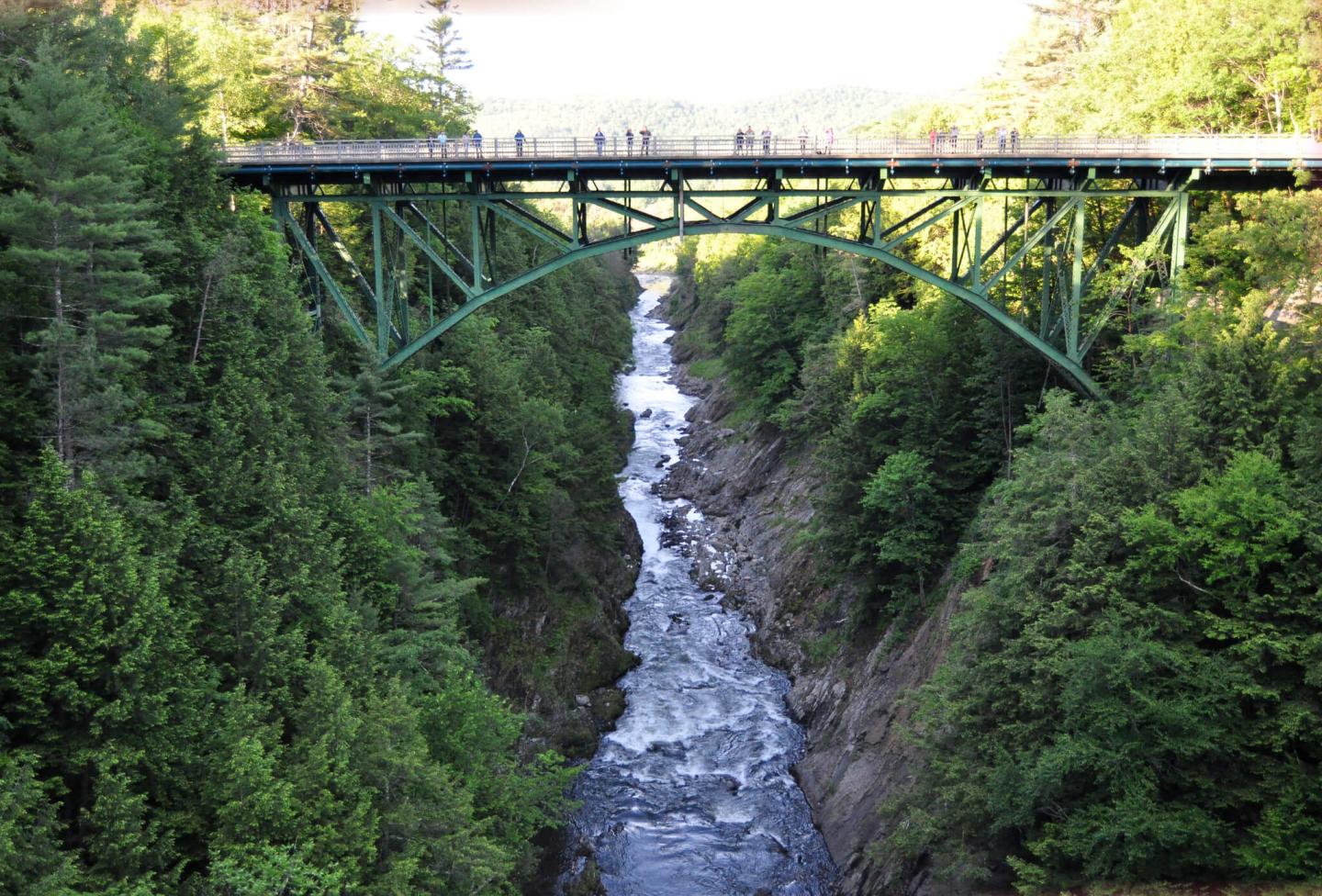 "Quechee Gorge", by Len Radin, is licensed under CC BY-NC-SA 2.0
Quechee Gorge, 9 miles from Woodstock's Center
Open: Summer through Labor Day for warmth
Along Route 4 with camping and picnic spots available you can hike down a pathway to the waters of the Quechee Gorge. This is a popular tourist spot so choose your day and time to visit wisely if you'd like to avoid crowds. If you don't mind sharing the water with others this is a scenic and beautiful spot to cool down this summer. 
Location: 5966 Woodstock Rd, Quechee, VT 05059
20 Foot Swimming Hole, 14 miles from Woodstock Center
Open: May through September for warmth
Parking: On the side of Tyson Road, you will cross the street to head down the path
After a very short but steep walk, you will be lead down to the swimming hole. There are three different pools here, each featuring a small set of cascades or waterfall. Plenty of room to spread out and find your very own spot. It does feature a cliff where people use to jump off into the "20-foot hole", please be cautious as it's been reported due to hurricane Irene the depth may be down to 10ft in certain areas. It still remains a great spot to swim and enjoy the summer weather.
Location: 1082 Tyson Road, Reading VT 05062