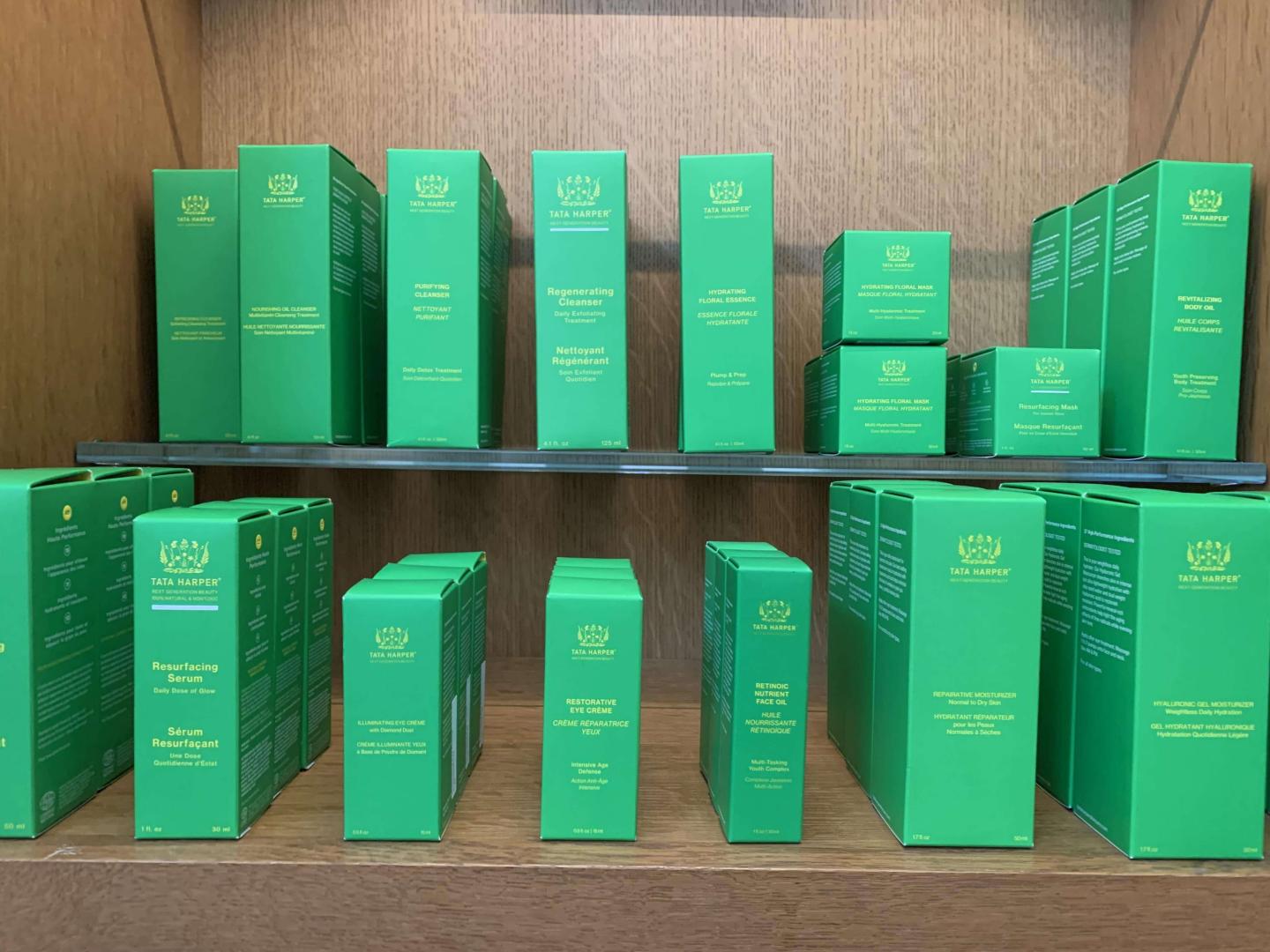 tata harper's story
The skincare industry is vast but when it comes to sustainability and 100% natural products Tata Harper Skincare shines. When Tata couldn't find natural products that lived up to her standards and most importantly were effective she set out to create them herself. 
Tata Harper established her 1200 acre farm in Shoreham, Vermont where "the land drew me to it" said Harper, after commuting back and forth for several years from Miami with her husband they moved there permanently in 2007.
Now the land holds her home and the live ingredients that make her skincare line special. The farm's organic certification and its owner's commitment to creating 100 percent natural products helped Tata Harper's skincare line become as successful as it is today.
The companies philosophy is to "green your beauty routine", it's touted by celebrities and skincare enthusiasts all over the country. Now Tata Harper facials and part of her skincare line can be found in Woodstock, Vermont. Experience a Tata Harper facial in the stunning and soothing surroundings of The Spa at Woodstock Inn and Resort.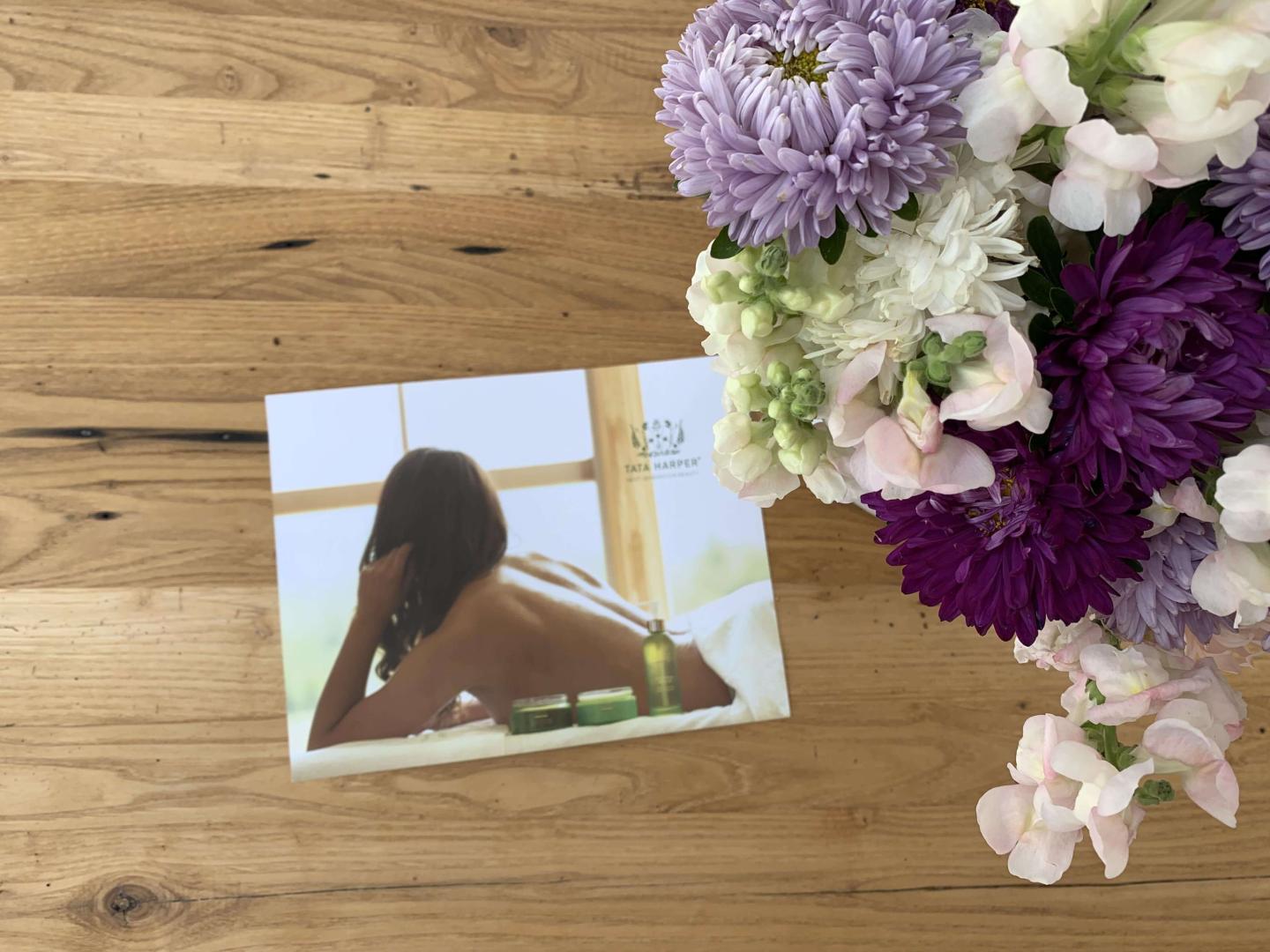 green your beauty routine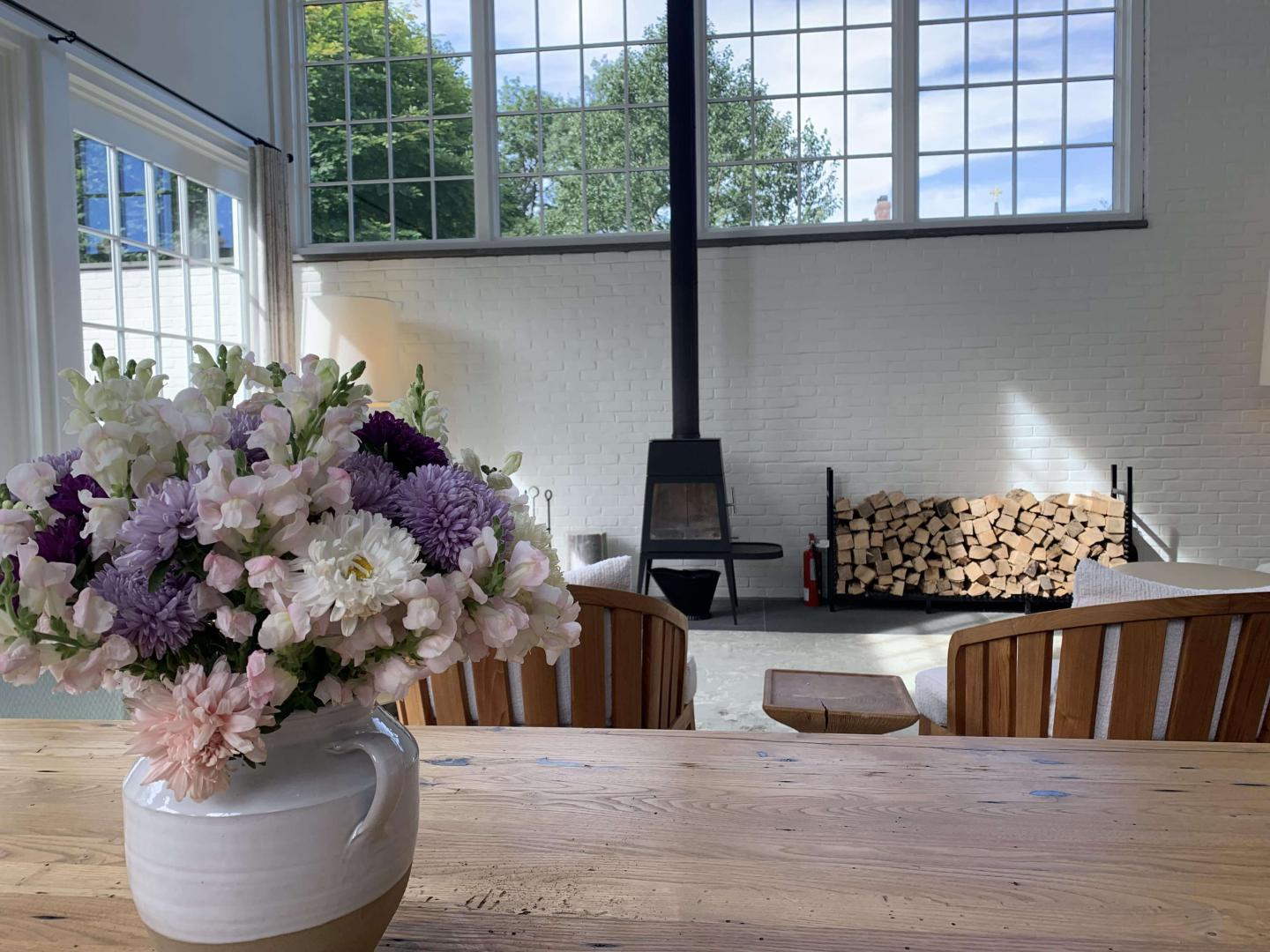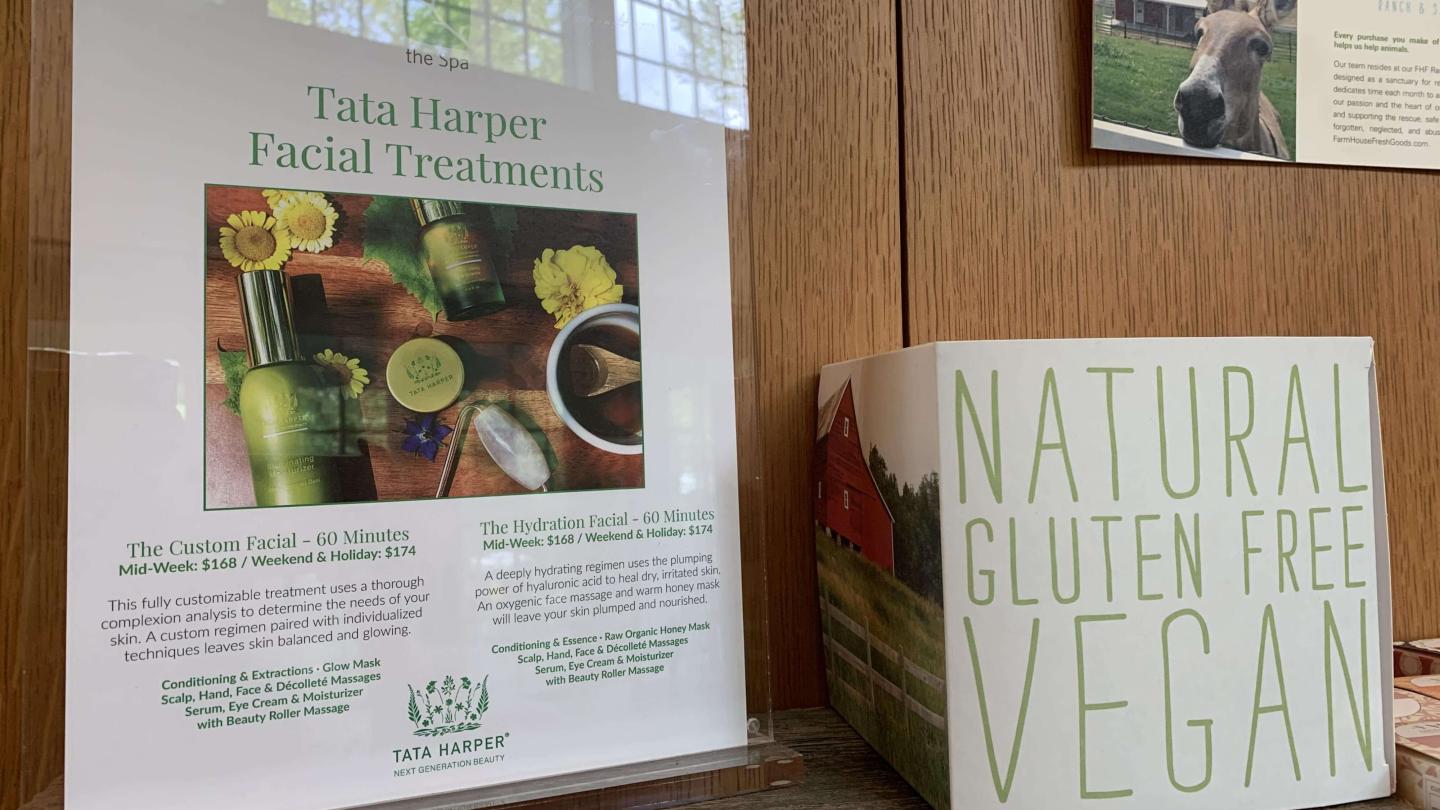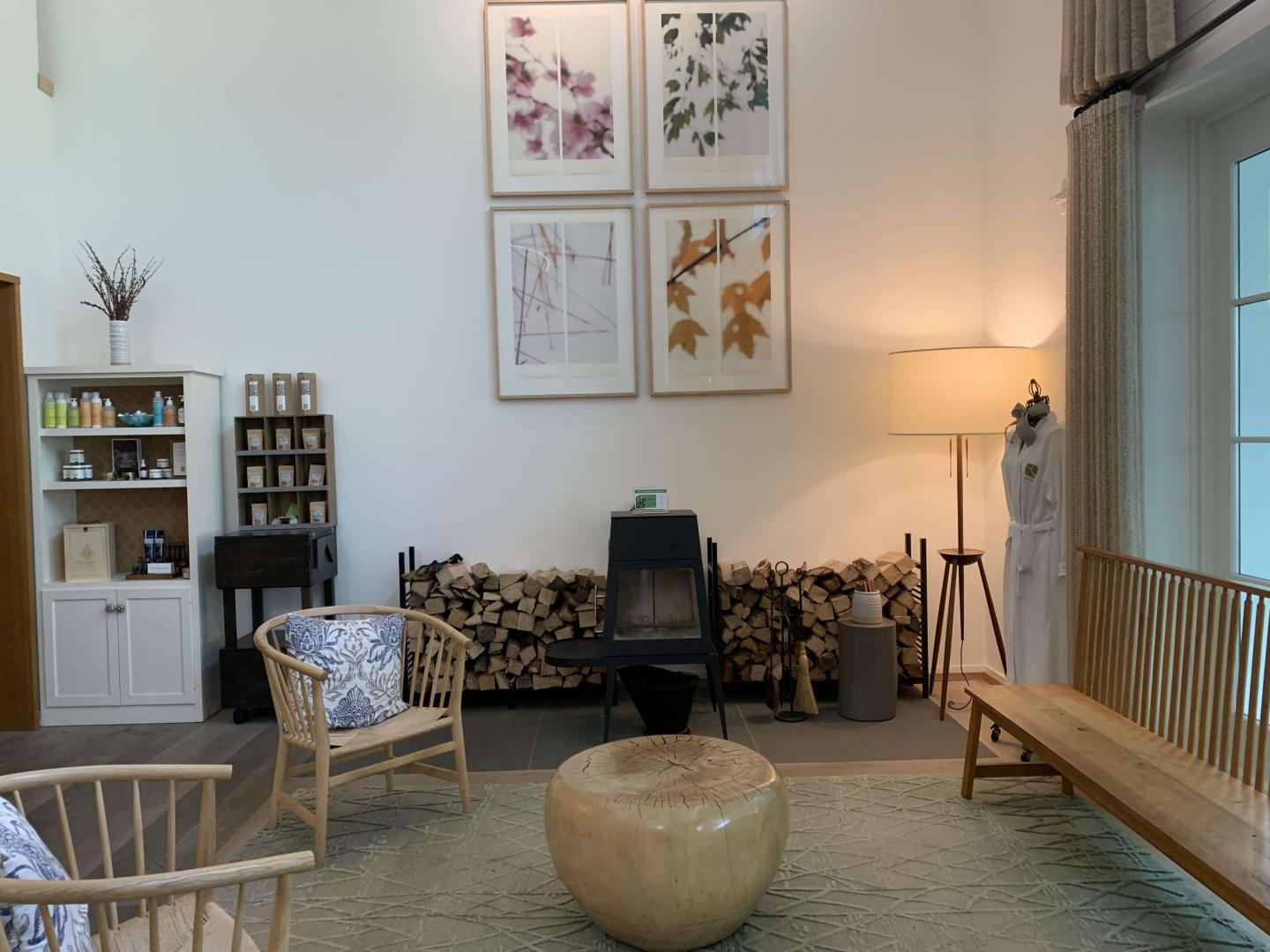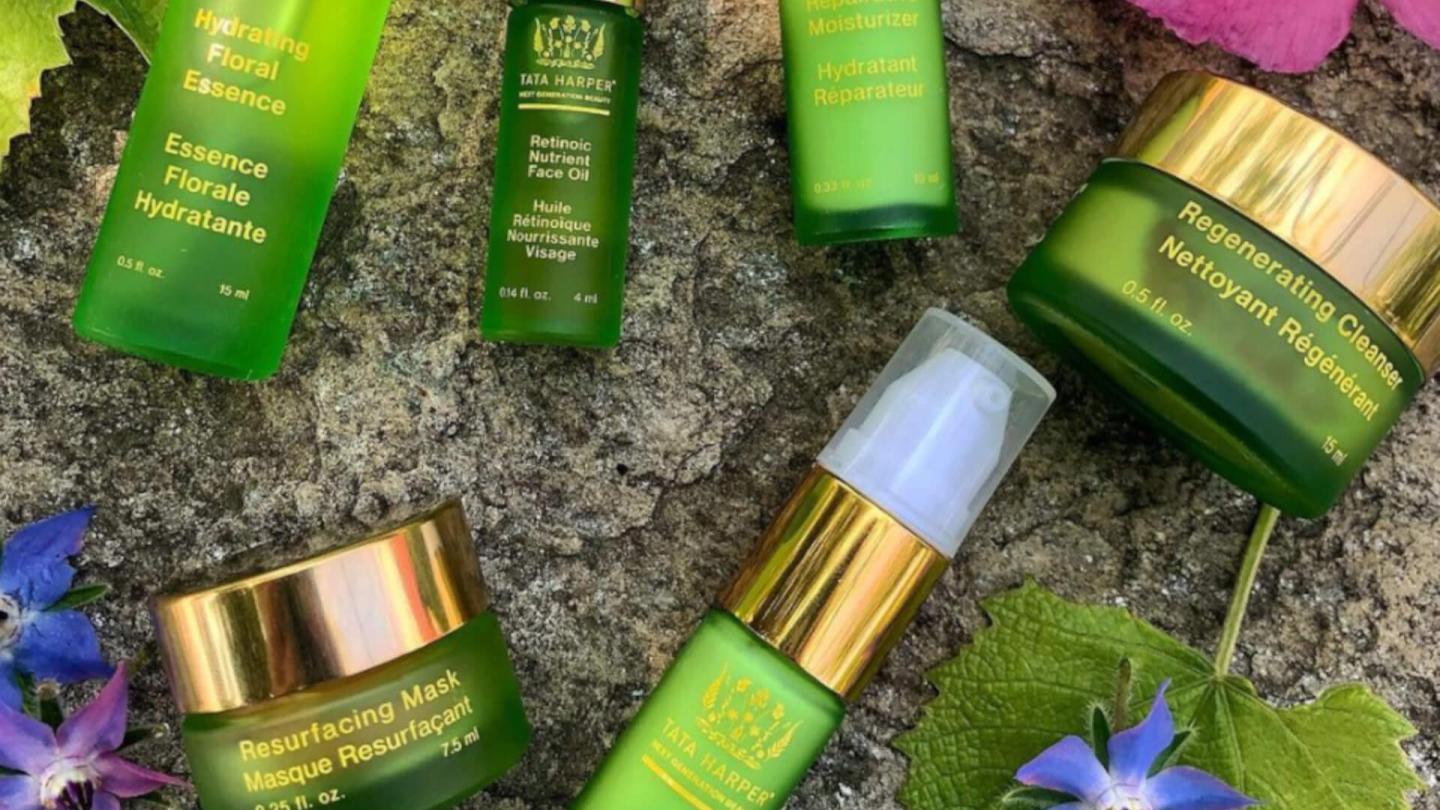 services offered
Currently, the spa is offering two different facial options with Tata Harper products: 
60-minute Tata Harper Custom Facial: This fully customizable treatment uses a thorough complexion analysis to determine the needs of the skin. A custom regimen paired with individualized techniques leaves skin balanced and glowing. 
60-minute Tata Harper Hydration Facial: A deeply hydrating regimen uses the plumping power of hyaluronic acid to heal dry, irritated skin. An oxygenic face massage and warm honey mask will leave your skin plumped and nourished.
For more information and pricing click here.
full-service spa in a serene setting
As you walk into the doors of The Spa at Woodstock Inn you're instantly put at ease with flowing water and an expansive fiddle leaf tree greeting you. Once inside the staff warmly welcomes you and escorts you either on a tour of the spa or straight to the bright and airy Great Room. There you can lounge inside wrapped in your robe with the serene and natural lighting, fresh-cut flora, and nap-worthy loungers. If waiting outdoors is more your calling, take a dip in the jacuzzi or relax on the lounge chairs until your service.
When visiting in the colder months a fire is always going to keep you toasty. Guests whose services total $100 or more are welcome to enjoy the amenities at the spa for the day. Spa amenities include a shower, eucalyptus steam room, a private courtyard with a year-round outdoor whirlpool, and a dry-cedar sauna.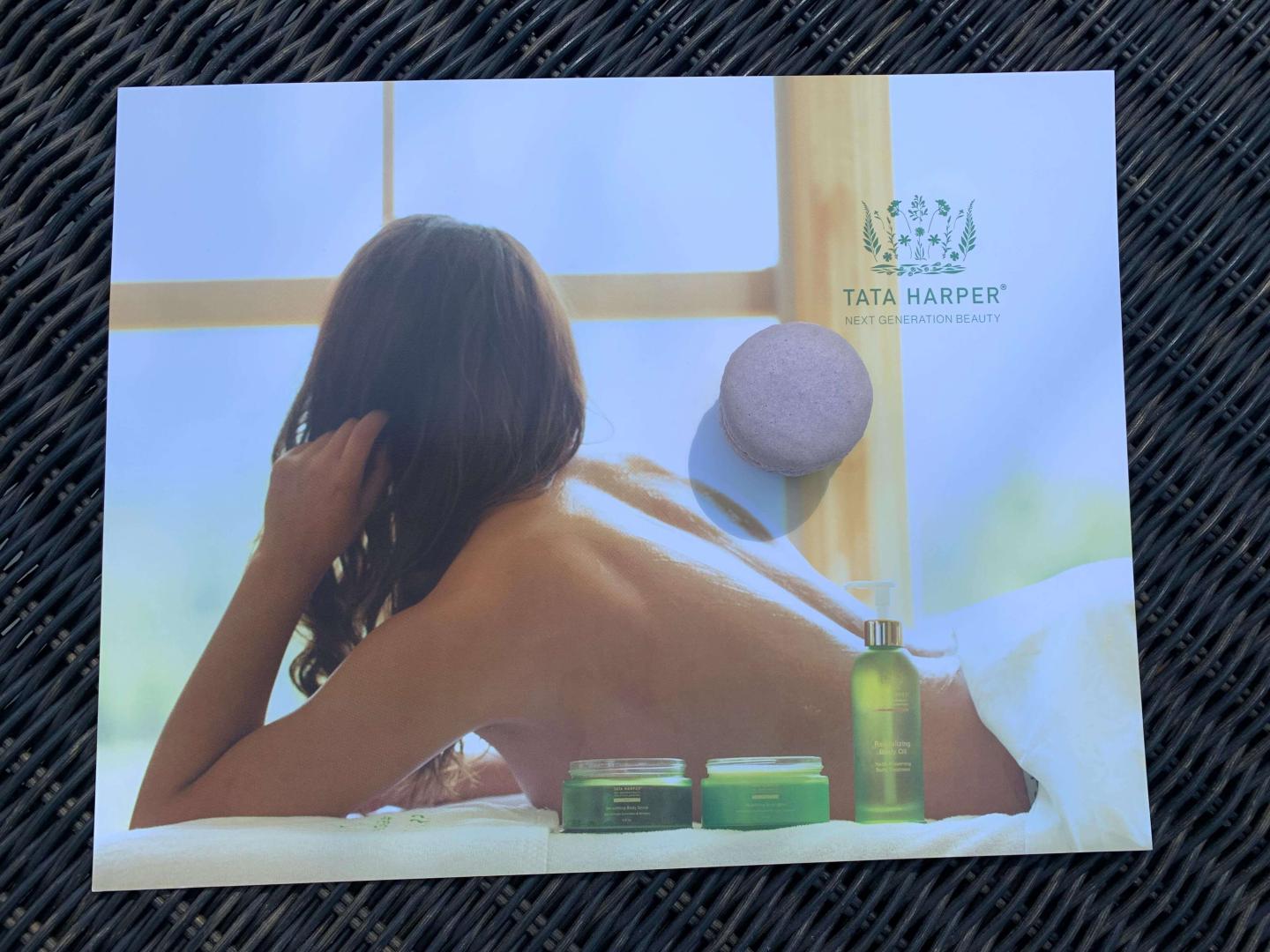 For my visit I decided to try the 60 minute-Custom Tata Harper Facial, my esthetician was knowledgeable and collaborated with me on what my concerns and goals were for my skin.  All the products used are written down for future reference if you want to repeat your service or even to add to your current skincare routine. We personally loved having that to reference all the products used. Some of the standouts were the Hydrating Floral Essence (smells sensational), Retinoic Nutrient Face Oil, and the Hydrating Floral Mask. The entire experience with our skincare therapist was extremely relaxing and wonderful. I left with my skin feeling fresh and glowy, certainly an experience you would not be disappointed in.
The Hydration Facial sounds like the perfect skin care treatment to transition into the cooler Fall and Winter months. We'd recommend a visit to The Spa at Woodstock Inn (be sure to call ahead for availability), the next time you're in town. As Tata Harper would say....Green your Beauty Routine.
Woodstock's full-service spa is committed to wellness and luxury, it seems fitting that Tata Haper and the spa partnered up to add her products to the spa's excellent vendor options.
TO ACCESS MORE GREAT CONTENT ON OUR BLOG...