THURSDAY, APRIL 25…
1:30 – 3 PM: Celebrate the season with your little ones during the free event: Spring Craft & Story for Young Children at Artistree! Guided by Upper Valley Waldorf School educators, you and your children will make your own felt masterpiece, then enjoy a sweet puppet play! Pre-registration recommended.
5:30 – 6:30 PM: Get to know the most misunderstood creatures in the animal kingdom: bats! During the free presentation, Vermont's Bats: Why We Should Care, you'll learn their crucial role in our ecosystem and how they benefit humans – as well as why they need our help! Join guest speaker Barry Genzlinger, president of the Vermont Bat Center at the Vermont Institute of Natural Science and stay after the discussion to watch as three rehabilitated bats are released back into the wild.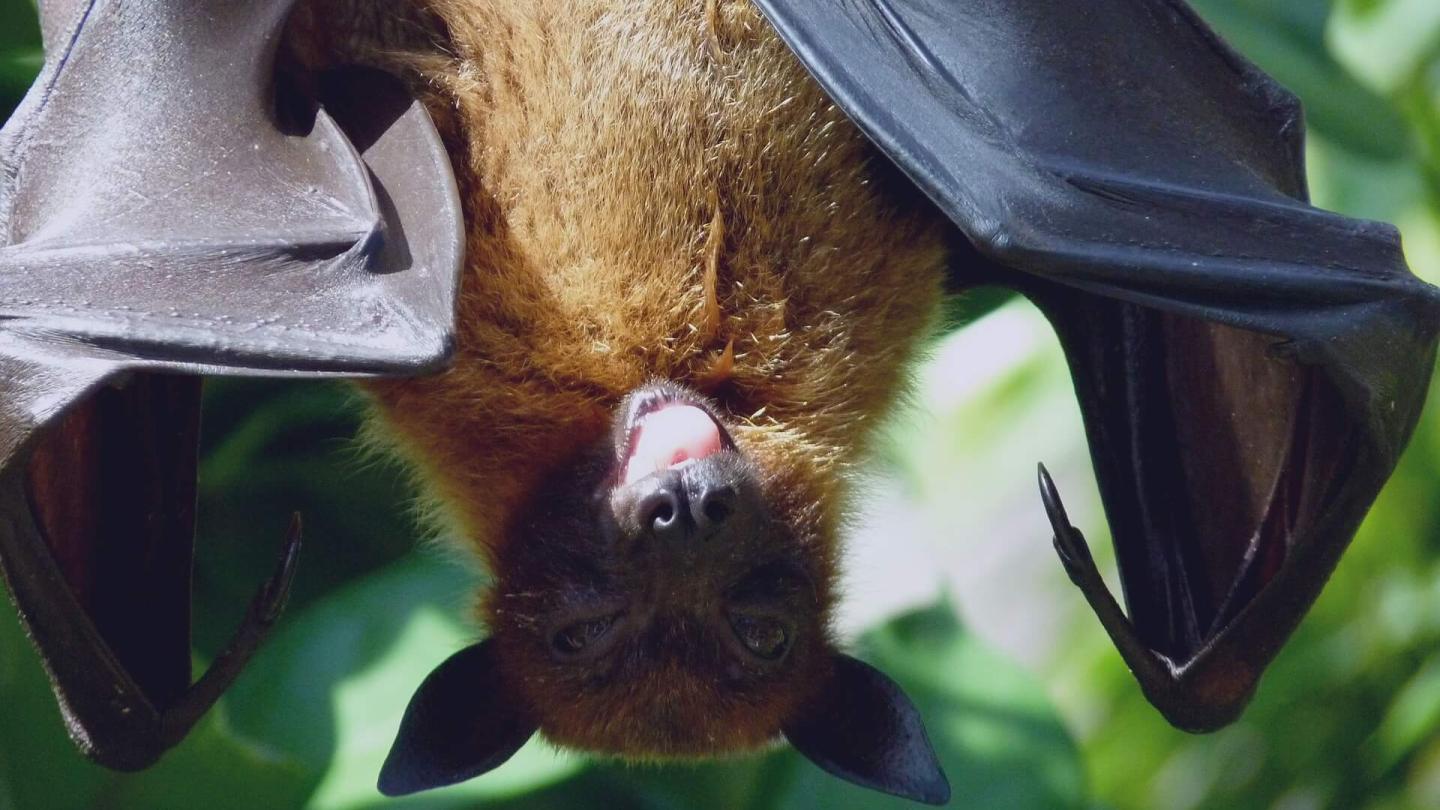 "Hanging Bat" by Jared Belson is licensed under CC BY 2.0
6:30 – 8:30 PM: Meet new people and explore your creative side at Mix, Mingle & Make at Artistree! At this artistically open-ended open studio, follow artist Chris Jacobson through art-making techniques or choose your own path with friends old and brand new. $5 fee for materials.
7 – 9 PM: Then, stick around at Artistree for a melodic Open Mic Night with Jim Yeager where musicians of all levels are invited to take to the stage or grab a chair and enjoy the acoustic show. Free, no registration required.
7 – 9 PM: Or hit the pub and test your knowledge during a competitive round of trivia at the Public House in Quechee.
FRIDAY, APRIL 26…
5 – 7 PM: It's breakfast for dinner at the free Community Pancake Supper at the First Congregational Church of Woodstock!
6 – 9:30 PM: For teens, planned by teens: don't miss out on this month's Branch Out Teen Night: Story Slam at Artistree! Grades 7-12 are invited to wax poetic: live storytelling style, or enjoy snacks and the show. Free!
7 – 10 PM: Adults, this one's for you: for the first time ever, John Sullivan is performing a solo acoustic set at the Public House in Quechee.
SATURDAY, APRIL 27…
9 AM – 12 PM: Refresh with a workshop for the heart and soul! At the Rejuvenescence yoga retreat in Taftsville, attendees will enjoy yoga exercises from breathing, poses, and intention – as well as expressive writing to explore thoughts, feelings, and a path for the future. Pre-registration required, see link for details.
10 – 11 AM: Start this spring morning with slow, gentle movements under the sun in observance of World Tai Chi & Qigong Day 2019. On the front lawn of Norman Williams Public Library, join instructors and students in various tai chi styles, including Sun, Yang, and Chen during this free event. Rain location: the library's Mezzanine. 
10 AM – 6 PM: Then stroll over to the sunny awning of Yankee Bookshop and step inside to celebrate Indie Bookstore Day! There, you'll find raffles, giveaways, free audio book downloads, snacks, and even limited edition Indie Bookstore Day merch.