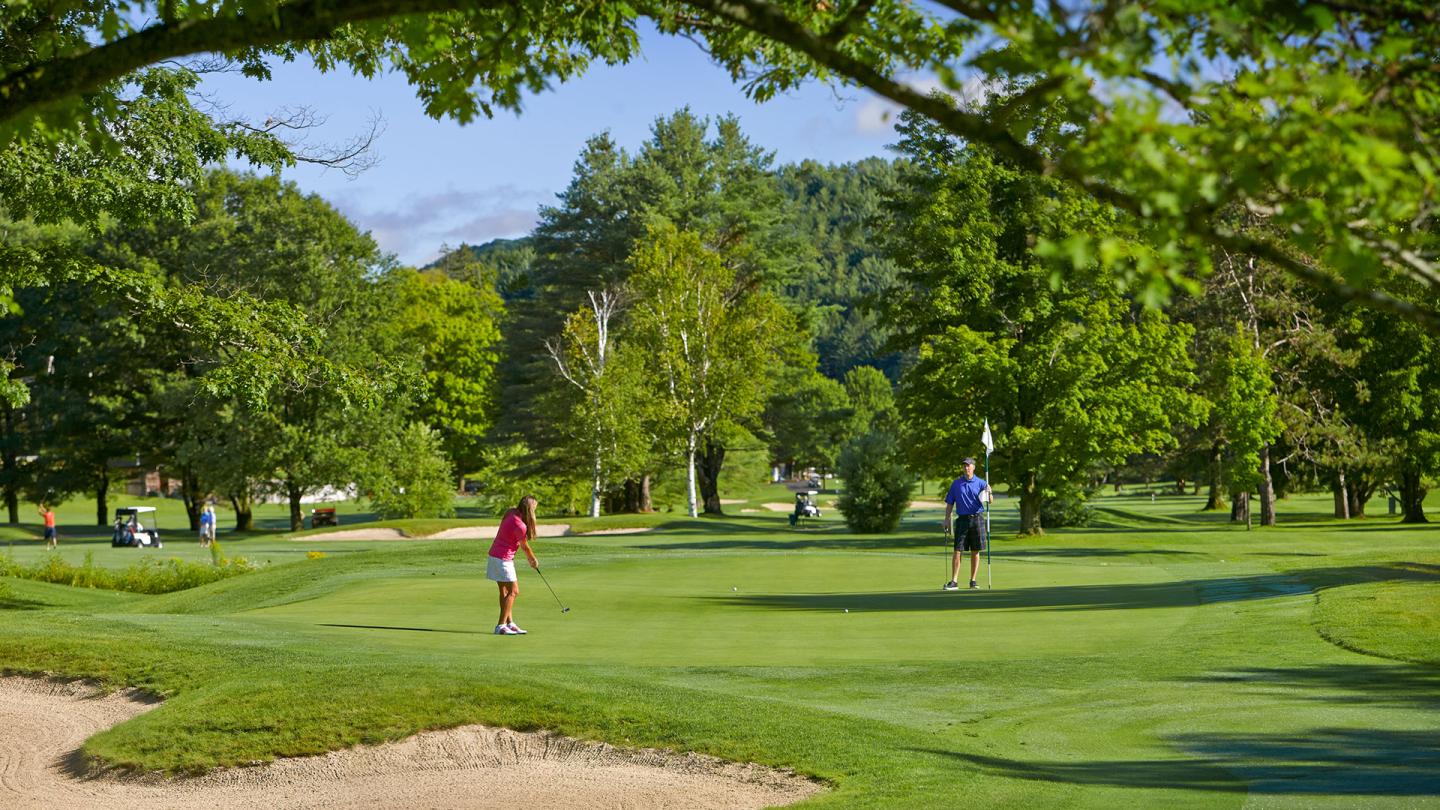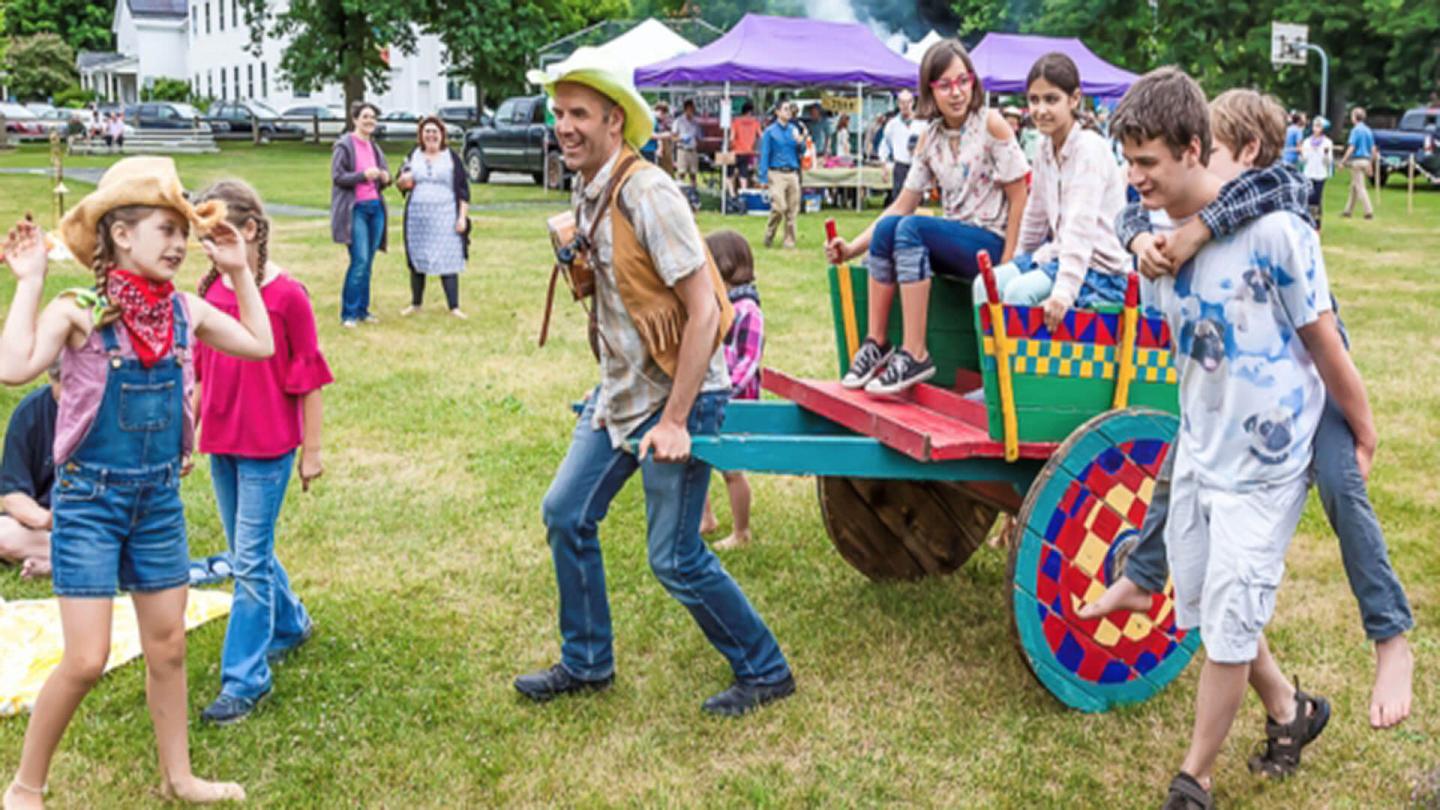 2 – 3 PM: Then, step inside the go-to Cold War defense-system: the Rockefeller family's own fallout shelter! During this Fallout Friday tour at Marsh-Billings-Rockefeller NHP, you'll unveil what life was like when the world stood on the brink of nuclear destruction.
3 – 6 PM: Next up is a craft-brew Tasting with Collective Arts Brewing at the Woodstock Farmers' Market!
5 – 8:30 PM: Take up your place in a parade and celebrate the music, stories, games and people of a small Vermont town during the free Revels Summer Solstice Festival at Artistree! At this family-friendly event, you'll also find hands-on projects (think clay, wool-bracelet making, and corn-husk crafts) and tasty food available for purchase (hot dogs, burgers, sticky toffee pudding, and ice cream, oh my).
5:30 - 7 PM: It doesn't get any better than a free concert in view of the Ottauquechee River! Join Pentangle Arts for the first Music by the River performance of the season – featuring the old-time bluegrass sound of Pete's Posse, plus delicious eats and drinks by Worthy Kitchen available for purchase – all on the back lawn of the North Chapel! 
SATURDAY, JUNE 22…
7:30 – 9:30 AM: Ever wonder what birds are saying as they trill from the treetops? During the Vermont Forest Birds - Working Woodlands Workshops at Marsh-Billings-Rockefeller NHP, you'll learn how to identify the songs of common birds in the park's forest, uncover findings from over a decade of bird monitoring, and stretch your legs on the trail and perk your ears up for the sound of sweet birdsong. Free, but registration is recommended.
8 AM – 5 PM: Horse lovers, this one's for you! At the Starter Horse Trials, you'll find a fun, causal day of eventing at South Woodstock's Green Mountain Horse Association.
9 AM – 12 PM: Find your place at the starting line for this week's Parkrun – a timed 5k race (or walk!) at Marsh-Billings-Rockefeller NHP. Registration required.
9:30 – 10:30 AM: The flowers, plants and open, sunny hillsides are calling! At this Summer Garden Tour: Perennial Producers in the Culinary Garden, you'll learn about the garden plants that provide produce for your table year after year – at Kelly Way Gardens. Complimentary for inn guests, $10 for visitors, no reservations needed.
9:30 AM – 12:30 PM: Then, shop a veritable buffet of local-as-it-gets produce plucked fresh from the earth at the Mt Tom Farmers' Market – just north of Billings Farm & Museum.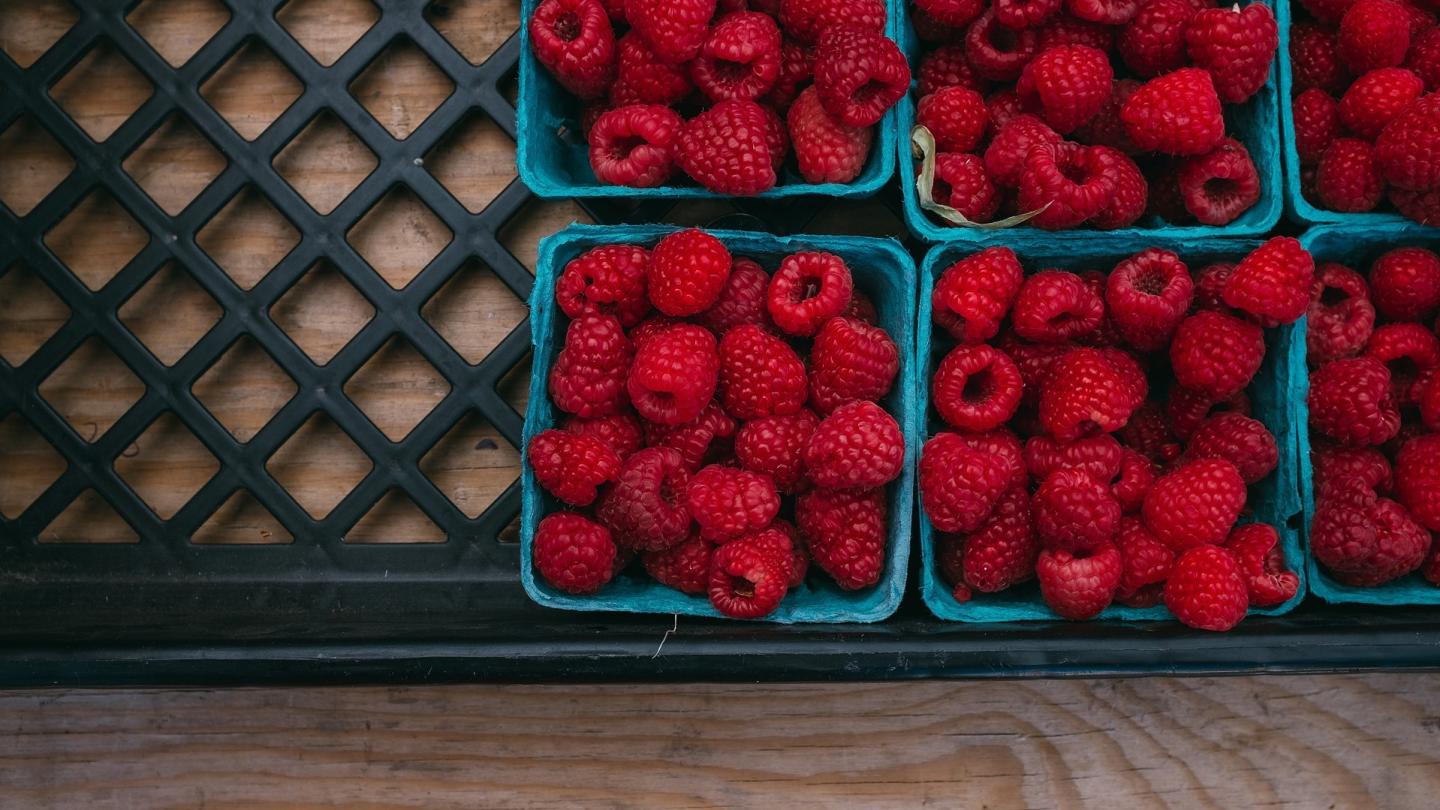 4 – 6 PM: See the award-winning film, Of Mind and Music, playing on the big screen at Artistree's Grange Theatre – for a heart-wrenching tale of a street musician suffering from memory loss and a neuroscientist intent on helping her.  See link for pricing and tickets.
5 – 8 PM: It's a party and you're invited! Don't miss this fete filled with steel-drum music, food, and conversation at North Chapel's Party for a Purpose. $15 plus fees per person, children under 12 are free.
SUNDAY, JUNE 23…
7 AM – 6:30 PM: Eager to do your part to protect our open spaces? Then join the Northeast Wilderness Trust for the Bridgewater Hollow BioBlitz where participants help identify plant and animal species in the proposed Bridgewater Hollow Bramhall Wilderness Preserve. Great for all ages – see link for details.