Let's get to know Luke and his inspiration behind his e-bike rental service Woodstock Wheels, be sure to check in with his website here, when booking your next trip or local excursion.
* Woodstock Wheels is looking into offering winter-guided fat tire snow tours, check back to his website for updates.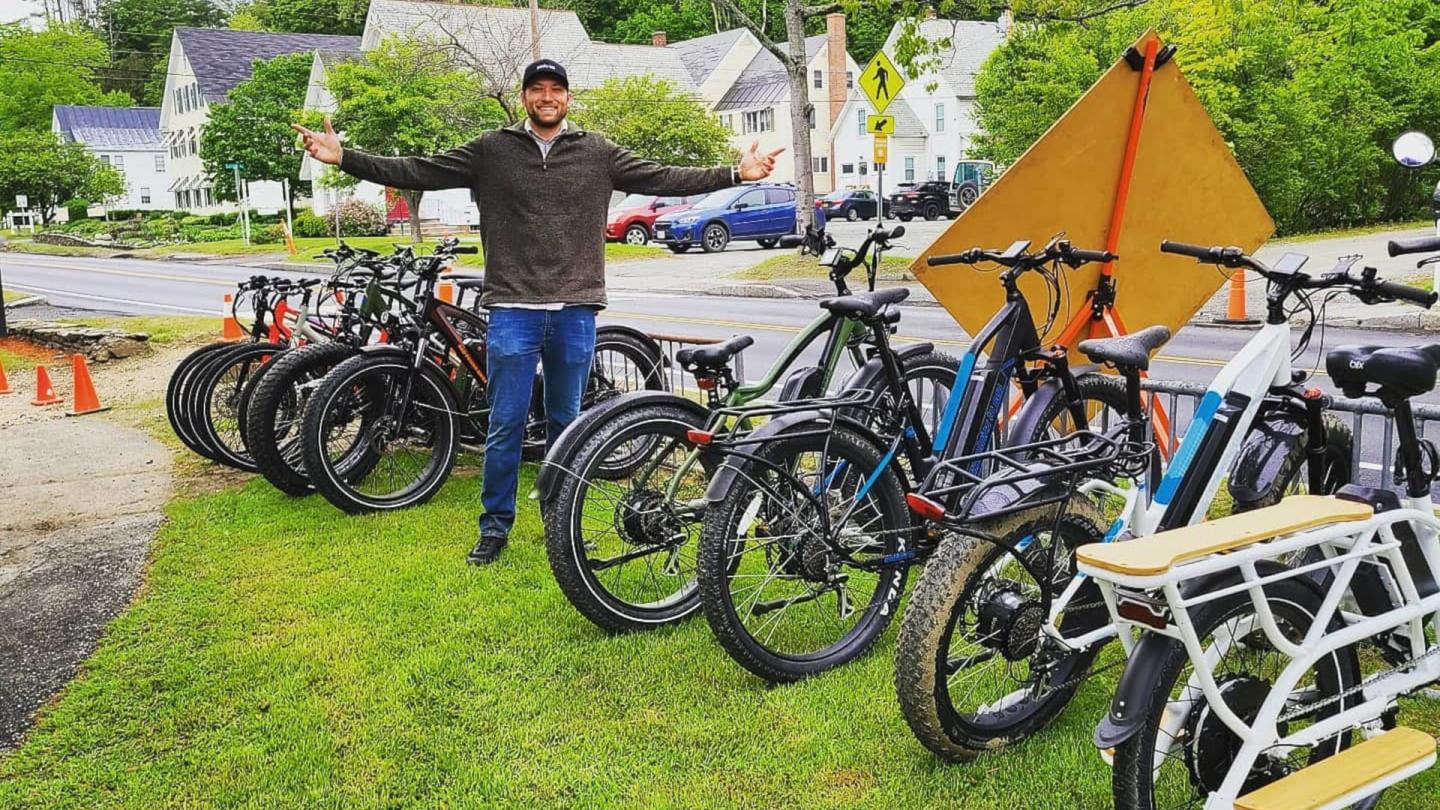 Q: Hello Luke thank you for talking with us at WoodstockVT.com, can you tell us a little about the company you started this year and what inspired you to open?
A: Woodstock Wheels was launched on Memorial Day Weekend 2021. A lot of work went into the preparations from ordering the bikes, building the bikes, creating the website, mapping out the routes, marketing, and many other miscellaneous projects. I was mostly inspired by my own sense of adventure. I've always loved creating plans for my group of friends whether it was biking, hiking, kayaking, snowshoeing, snowboarding, nordic skiing, etc. Why not make this into a business? 
I began brainstorming the best ways to get people around this beautiful area, see the backroads and stop at local businesses to shop and snack. I thought of doing regular bike rentals at first but I realized how big e-biking was getting and how diverse the age range could be. I proposed the idea to the Woodstock Rec Center and they were absolutely thrilled about the idea. I bought all 12 e-bikes and had the confidence to succeed in this business because it was exactly what I love doing.. giving people an adventure that they will remember.
Q: What challenges did you face if any in order to get your business up and running in Woodstock, VT? Any advice for anyone else looking to start a business locally?
A: Learning to market my business and general bike maintenance were some of the challenges I faced and still face but I have become better and more comfortable throughout the season. 
At the beginning of the season, and throughout, I went around to local shops and talked about what I was doing to get the word out. I had brochures and business cards that I would tack up anywhere I could. I started up a Woodstock Wheels Facebook and Instagram to make sure my friends and their friends knew what I was doing (hashtags on hashtags). I would post in the Woodstock Digest almost every week as well.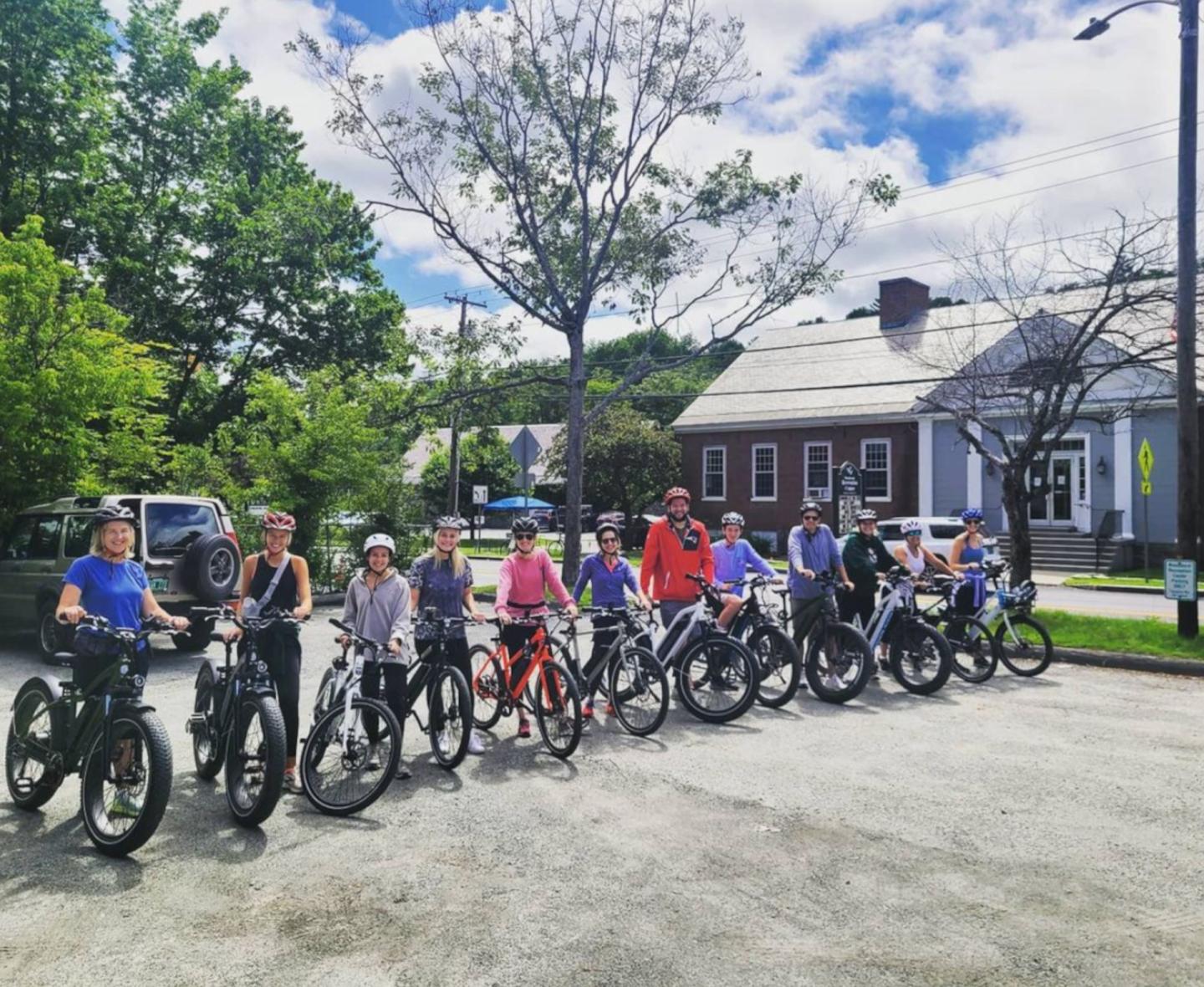 Being a local boy in Woodstock I've known a lot of the general public and working at Worthy Kitchen for 6 years has helped tremendously with my reputation. When tourists sit at the bar and ask "what is there to do in this town?" I tell them to "meet me at the rec in the morning for an adventure you won't forget!" 
To make sure the bikes are in peak condition I went through Woodstock Sports and GoByBike. They have helped me with the bike mechanics and taught me about general maintenance such as; lubing, brake check, shocks, and cleaning them after each ride. I also provide helmets so I make sure to check the helmets for safety as well.  
My advice for people starting a new business is to take things at your own pace and never let the flood of opinions cloud your mind. Stay true to what you believe and focus on the path you set for yourself. Find a niche that stands out, gets people interested and expand on it with your own creativity. 
So much more to learn and I can't wait to keep improving my business for next season!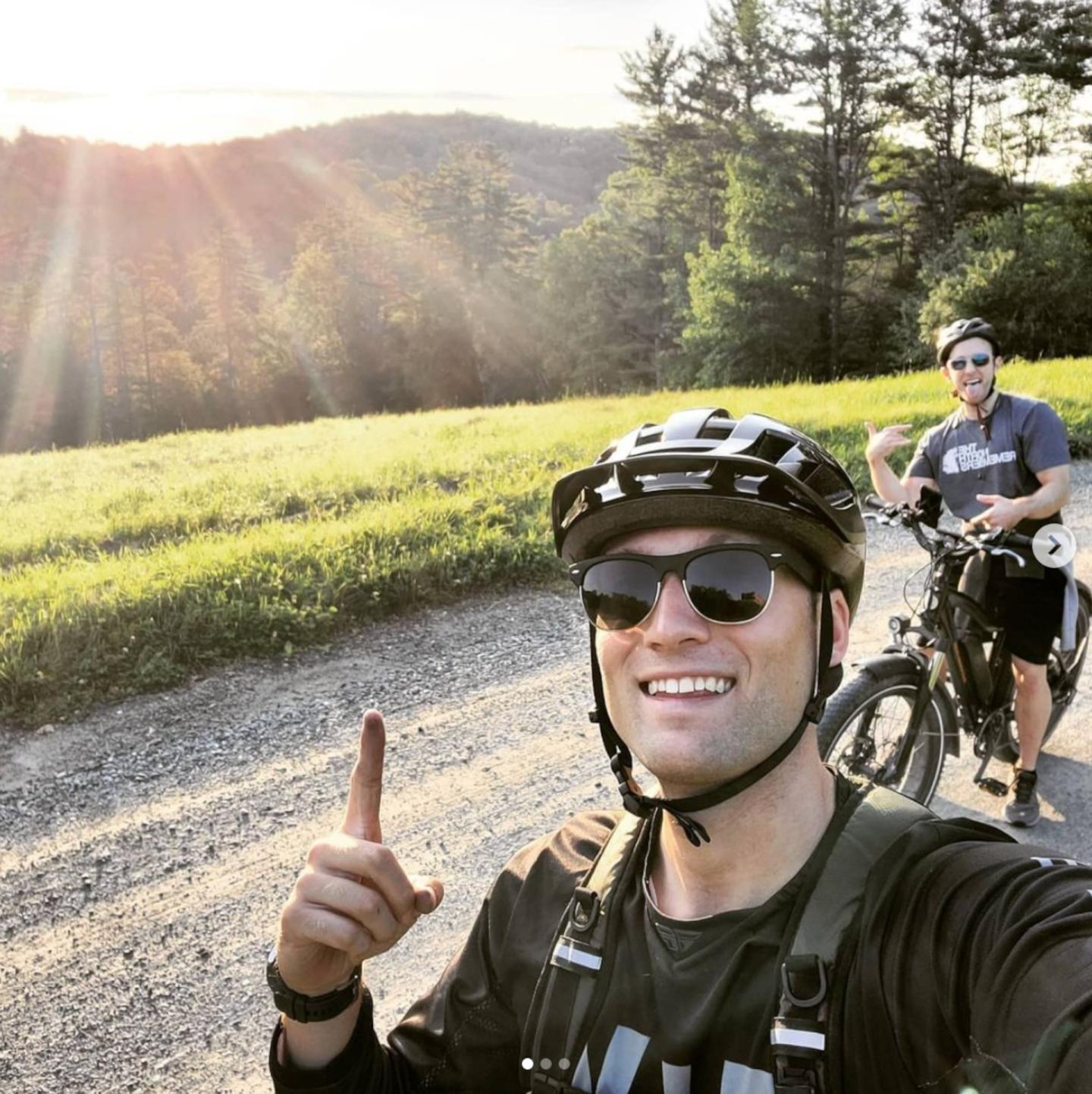 Q: Tell us a little bit about yourself and how you got into biking/E-bikes?
A: I have lived in Woodstock, Vermont for most of my life only going away to Castleton University to graduate with an Exercise Science Degree. In college, I would come back to Woodstock every weekend to work as a Host/Busser at Simon Pearce. 
After college I worked in landscaping (Riverbend), Garden Center (Woodstock Farmers Market), Personal Trainer (Woodstock Rec), and Worthy Kitchen where I am currently bartending. 
I have always loved this area so, two years ago, my girlfriend and I decided to settle down and bought a 2 unit duplex in town. 
I've always loved biking (mostly gravel and road biking). I've never been competitive in the biking world but would love to participate and even organize some races/events in the future.  
I have found a new excitement for e-biking and love what they have to offer for people who may need that little extra boost or just want to have fun throttling up some of these steep Vermont hills. 
Q: We know Woodstock is a beautiful place to enjoy the outdoors, what about Woodstock made you think E-bikes would be successful?
A: Woodstock is a hotspot! This quaint little mountain town attracts so many people due to the beautiful landscapes and the rich history behind it. There is an abundance of summer activities, major ski resorts near-by, and we all know how fall foliage gets!
I thought e-biking would be successful because it is a great way to get outside and exercise while offering people a little extra push if they need help conquering this Green Mountain State.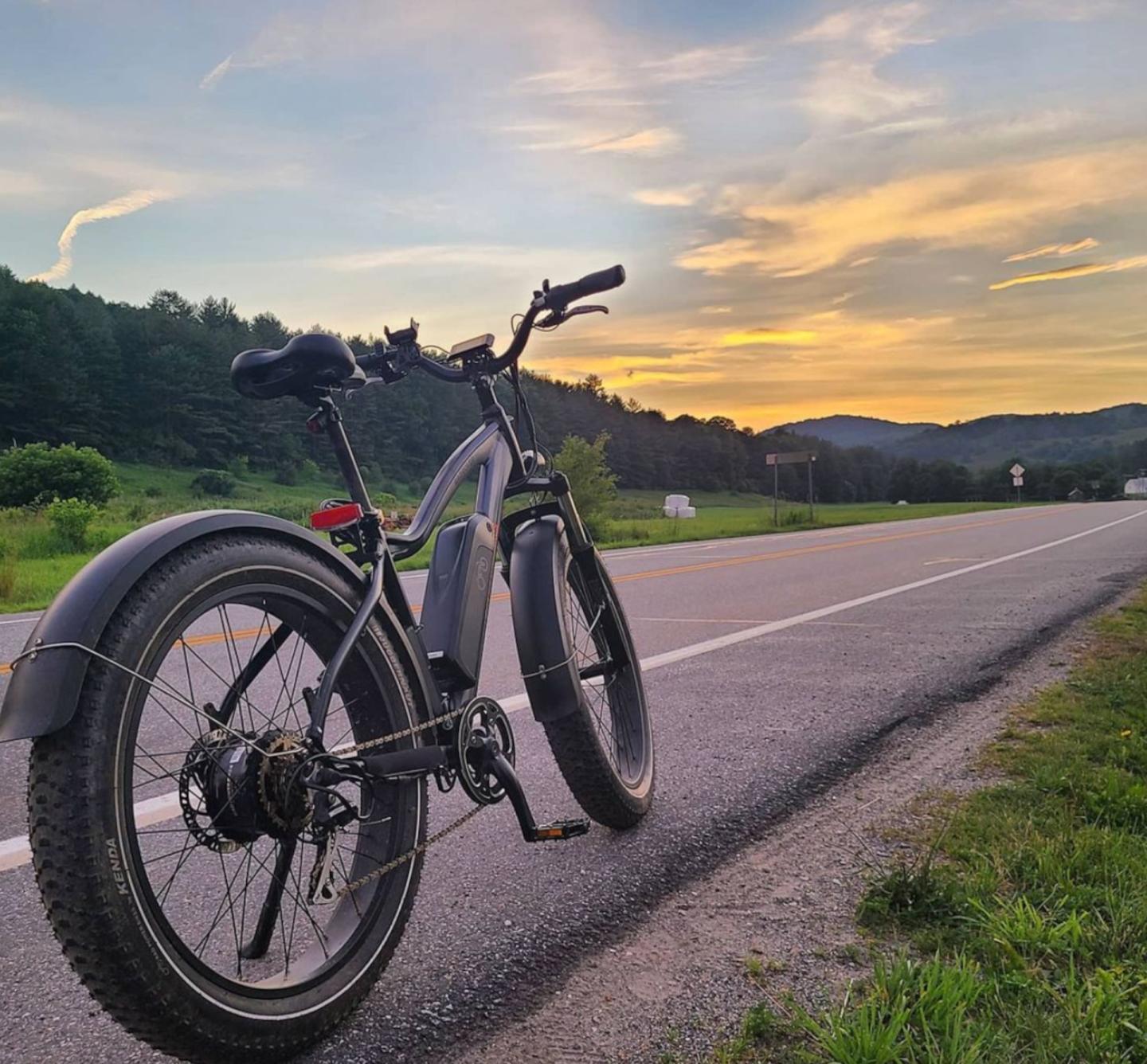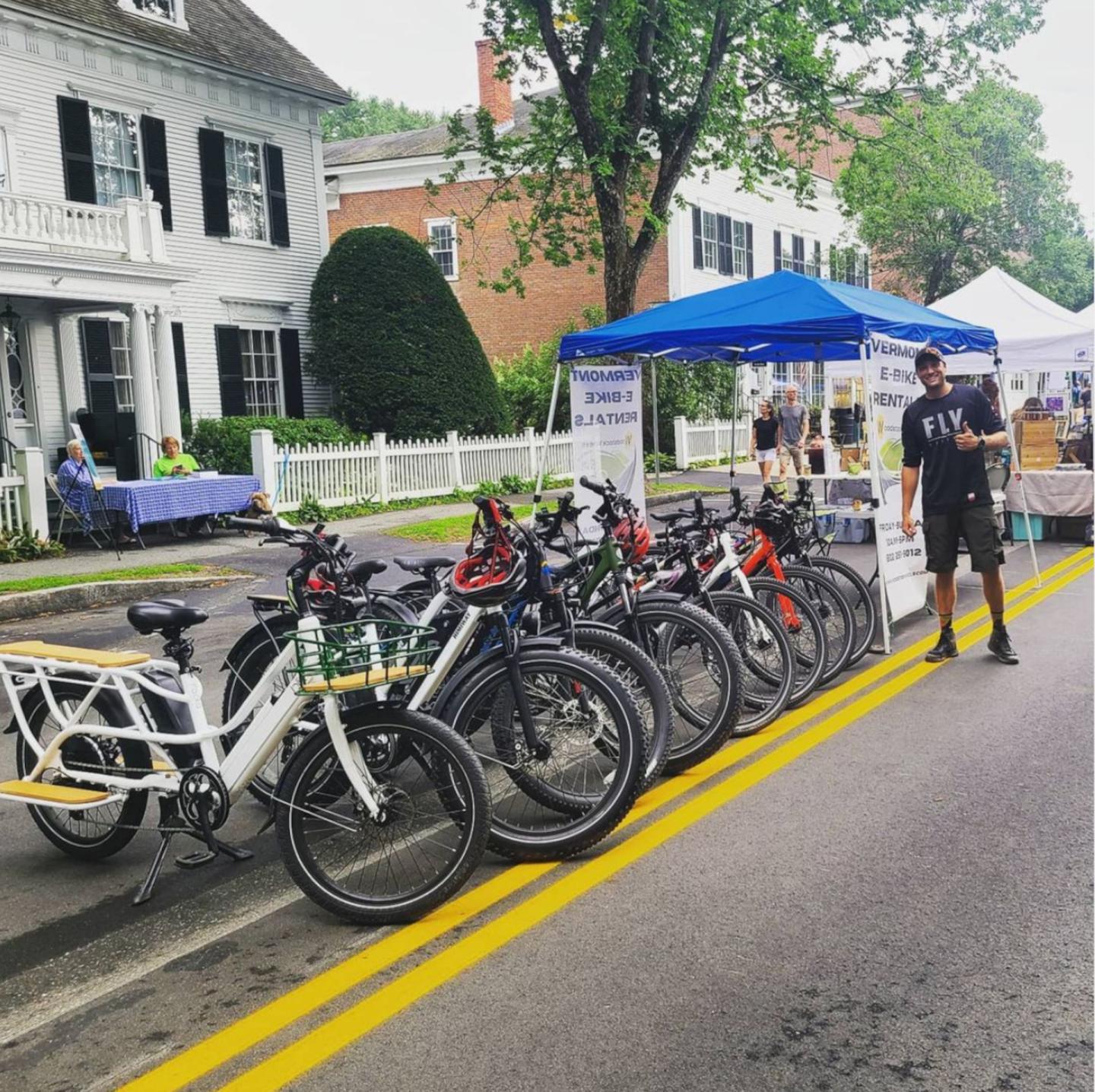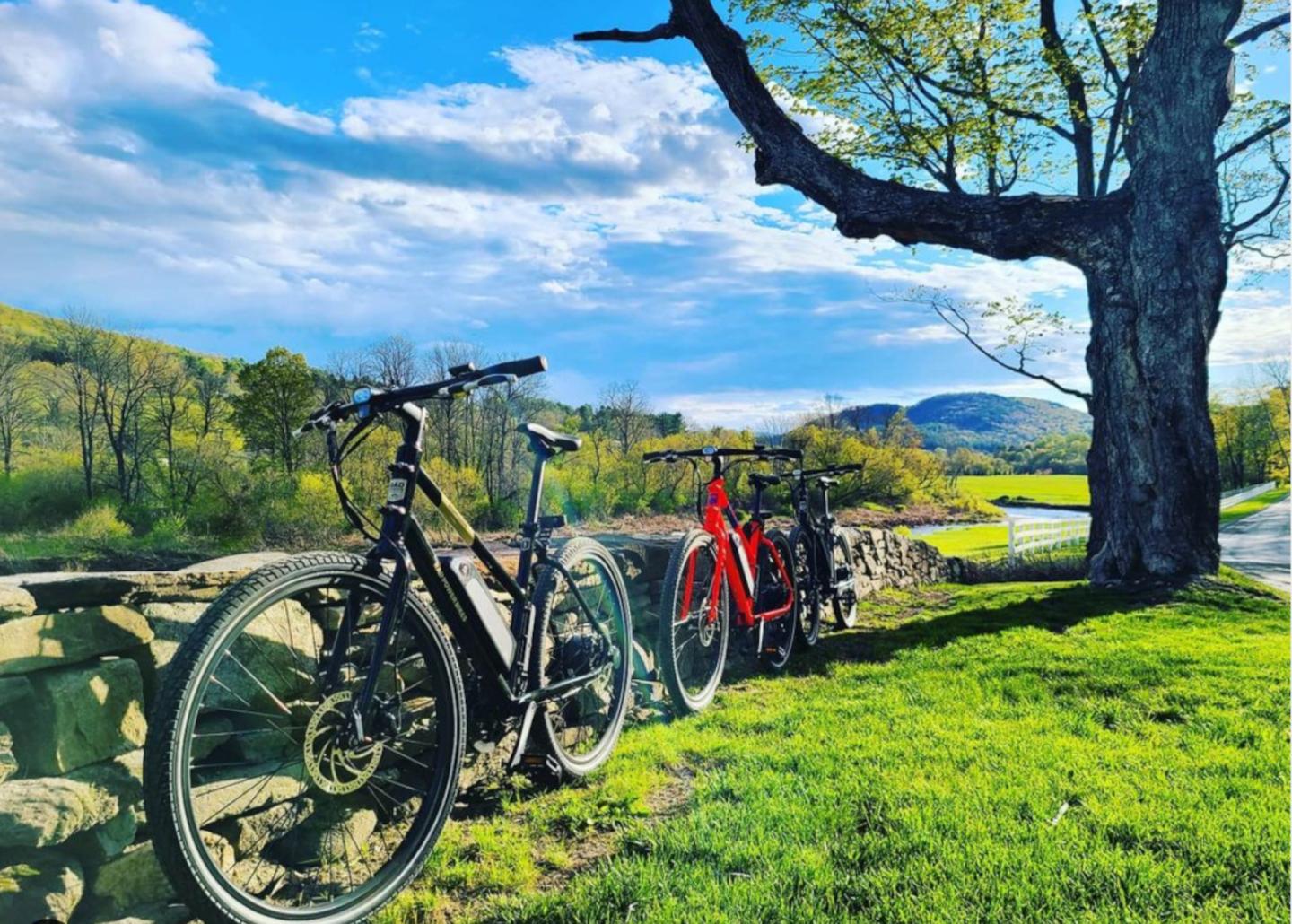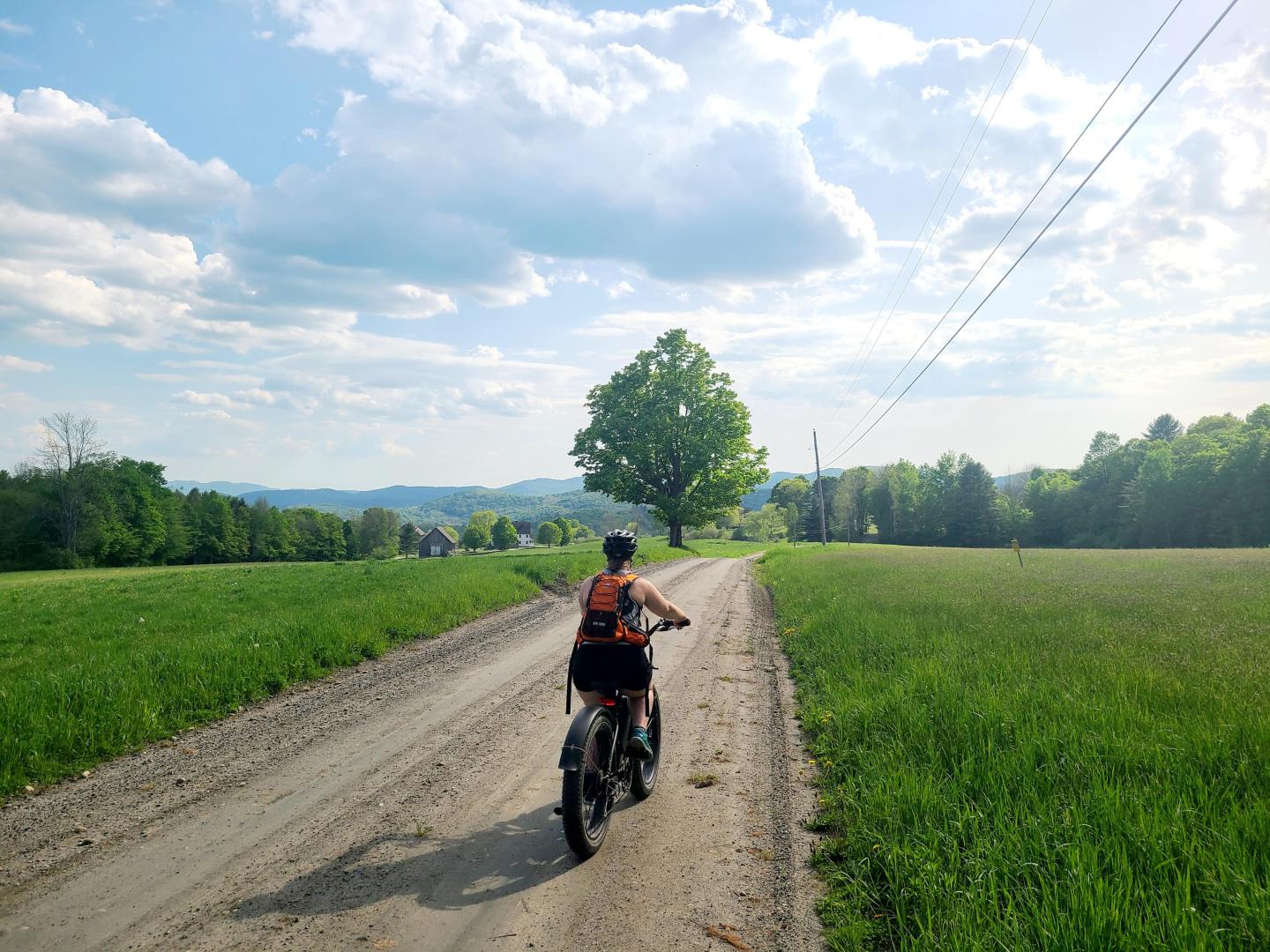 Q: We love the option on your website where you can explore your pre-mapped routes, depending on the rider's capabilities there's a little something for everyone.... How did you go about creating the routes?
A: I had the most fun creating the routes! Many of the routes were already my main riding roads but a few were created by studying maps of the area.
I would ride on my own ebike to explore the intensity/duration of the routes so I could have a wide variety for every rider. Talking to local stores and farms along the way was a great way to connect with the locals to spread the word about my business and give people places to snack and sightsee. 
I chose Google Maps for the pre-mapped routes because I figured most people would have that APP and they did!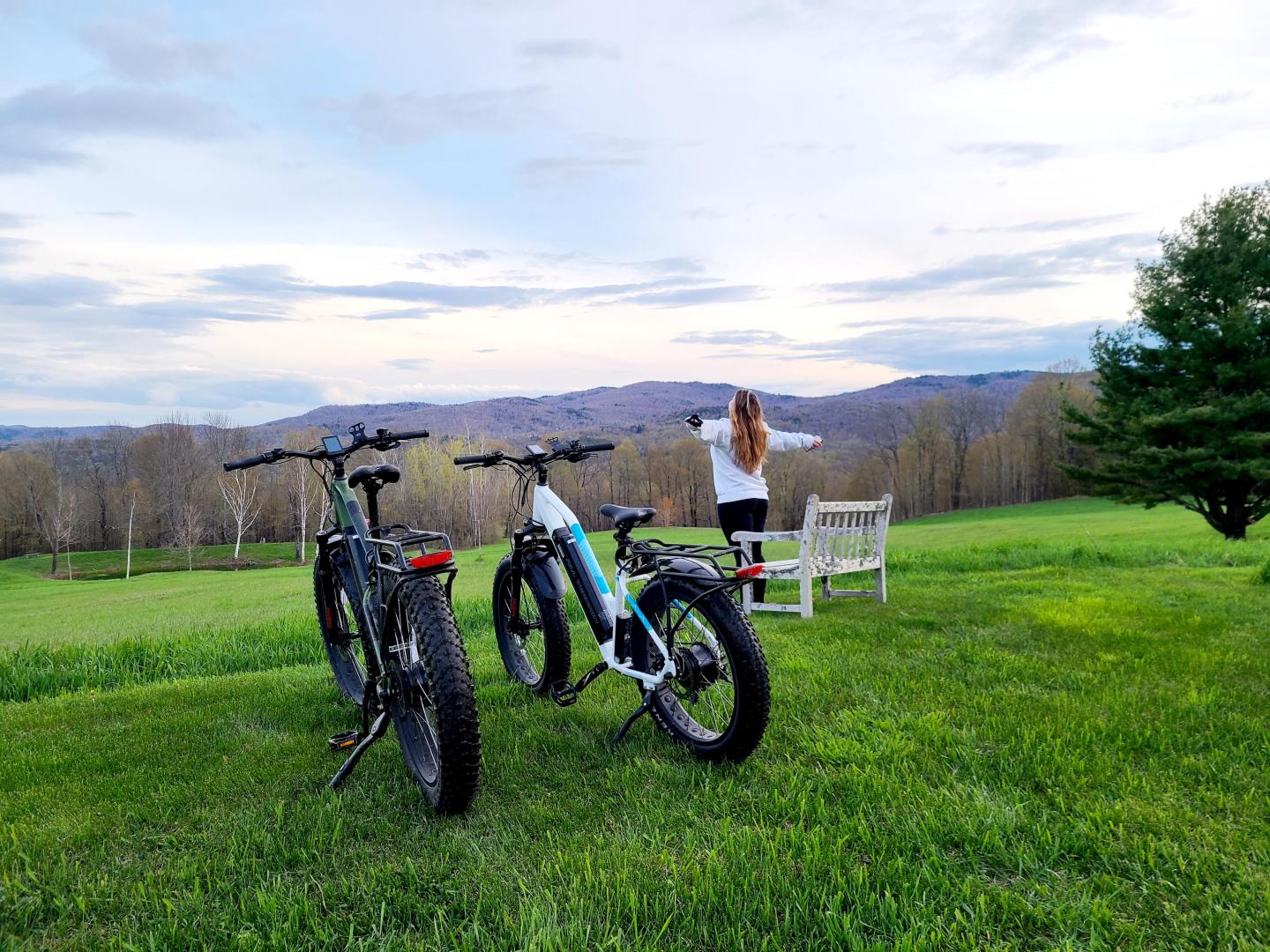 Q: From an hour and a half to three and half hours or more you have a route for every ability, what advice would you give to someone who's renting with you and maybe biking for the first time?
A: The routes on my website are categorized as mild, medium, and spicy. The mild will be more appropriate for first-time e-bike users or for someone who wants a quick and easy ride. The medium and spicy loops offer a wide variety of pavement, gravel, and some class 4 roads.
 I love talking to the people beforehand and getting a sense of their capabilities and what they are looking to see on their rides. I spend as much time in the Rec parking lot to assure comfortability on the e-bike before sending them out.   
Q: Congratulations on a Successful opening to your Woodstock Wheels business, what are you looking forward to in year two and beyond?
A: The future of Woodstock Wheels will involve more and better bikes, connecting and collaborating with local shops/farms/bed & breakfasts, improving my routes and tours, and a merchandise line.