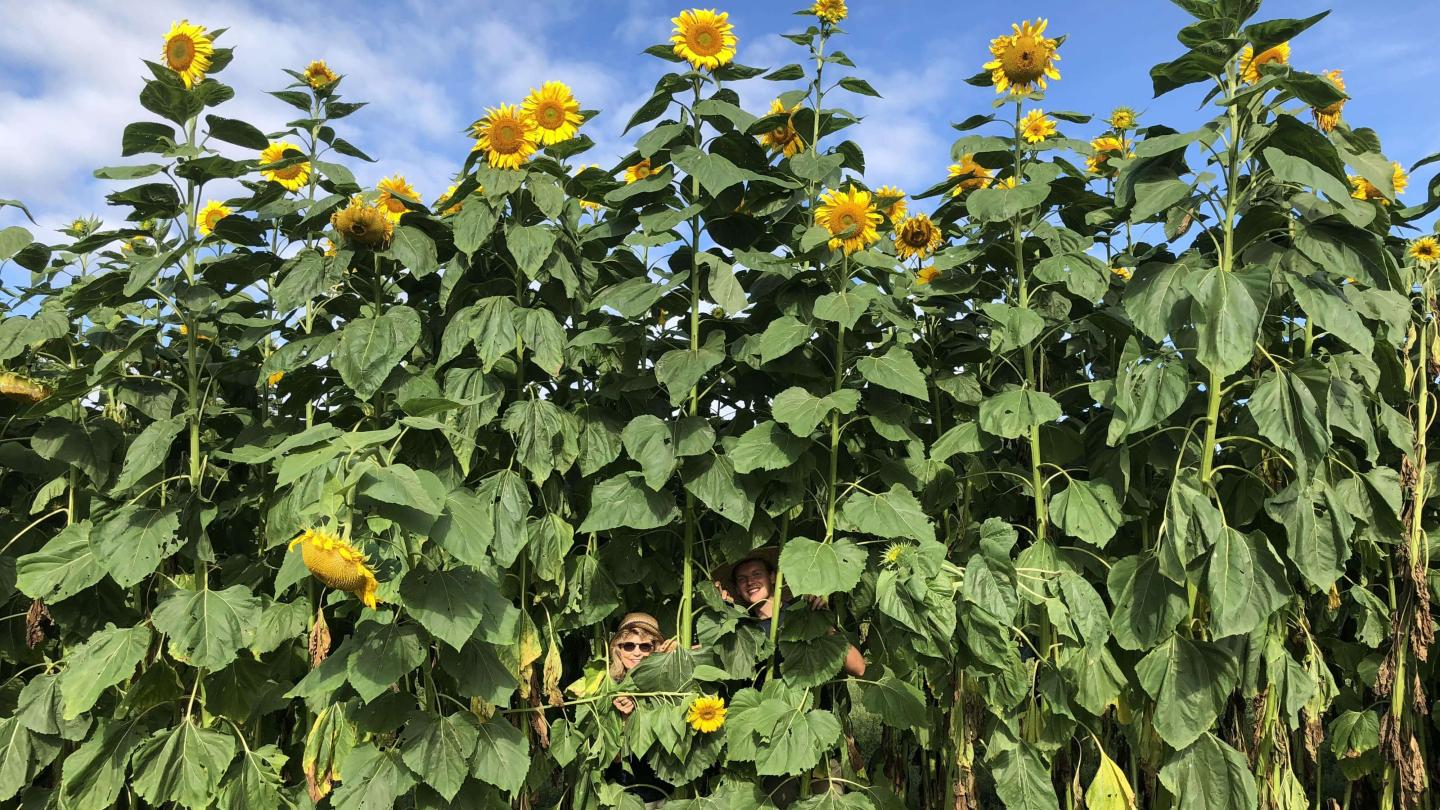 Events
Sunflower House at Billings Farm
The Annual Sunflower House at Billings Farm & Museum invites you to stroll through hallways formed by over 100 varieties of sunflowers and peruse the rooms of tall stalks with large blooms above you. There are thousands of sunflowers ranging from 18 inches to 14 feet in height, which bloom at different times in the 20,000 square foot display. In addition to its beauty, the Sunflower House serves as a food source for birds, bees, and butterflies.
This maze-like display of nature's shining faces is a truly unique experience crafted by the Woodstock Inn & Resort's Master Gardener Benjamin Pauly.
Take the #SunflowerSelfie Instagram Challenge! Take a picture in the Sunflower House and post it to Instagram tagging @billingsfarm using #SunflowerSelfie & #VTSunflowerHouse. One winner will be selected to receive a 4-oz block of Billings Farm cheese each Wednesday from August 11-September 9.
Dates & Times
4
August
-
30
September
10:00am to 5:00pm
Open July 31 - End of September.
Events in the Sunflower House:
Sunflower Sunday on August 22. Take a free guided 45-minute meditation walk leading guests through mindful moments while surrounded by the radiant sunflowers. After meditating and yoga stretching, light refreshments including herbal tea infused with herbs grown on the farm will be available for attendees.
Pollination Celebration August 28 & 29. Enjoy the beauty of the flower and vegetable gardens and learn about the importance of bees, butterflies, moths through programs onsite at Billings Farm. Meet a beekeeper! Explore the Sunflower House in full bloom and see the pollinators in action. Trail Break Taps & Tacos will be onsite Sunday. 

Upcoming
Events
View all events