In partnership with the Woodstock Inn & Resort and other key stakeholders, the Woodstock Area Mountain Bike Association (WAMBA) delivers trail nirvana right outside your door…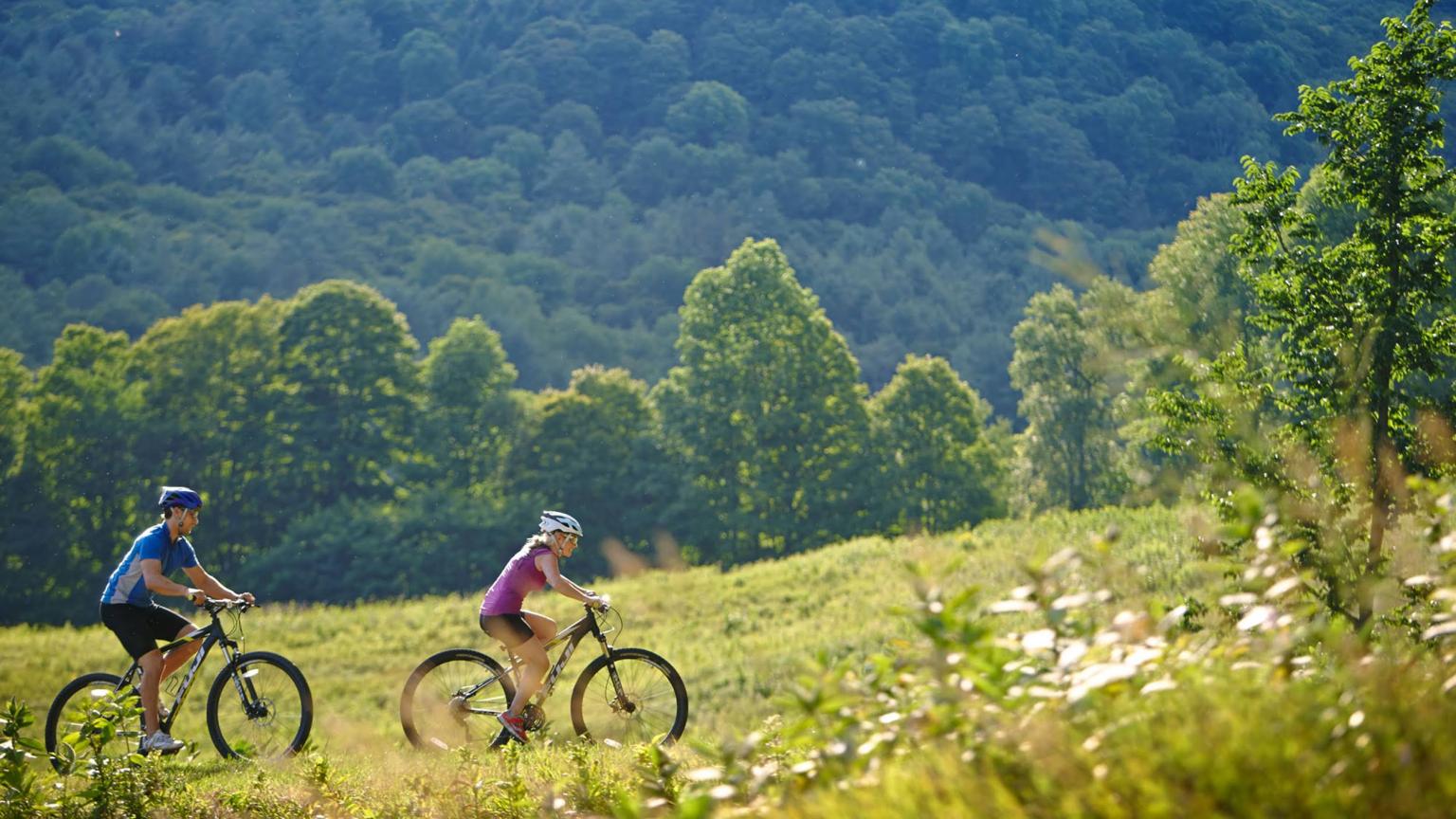 The Woodstock Inn & Resort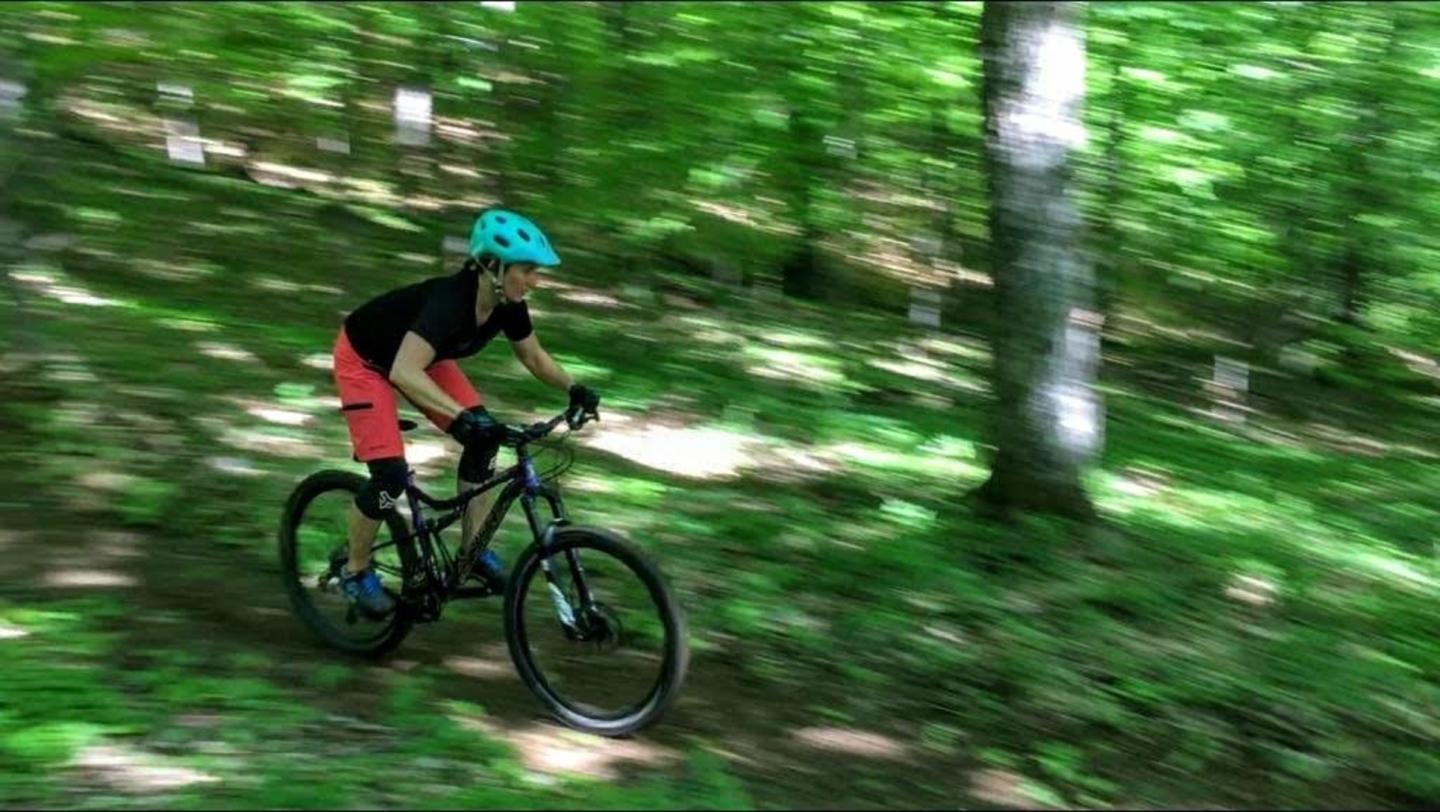 The Woodstock Inn & Resort
Mt Peg Trails
Experienced mountain bikers, get ready! Access 9 miles of single track trails from Lincoln Street in the village or Knox Meadow (south of the Athletic Center) for a gnarly enduro ride.
Here, you'll find a mix of calf-burning trails from beginner to pro that guarantee some white-knuckle rides. And with trail-names like Hair Raize and Sir Bermsalot, how can you resist?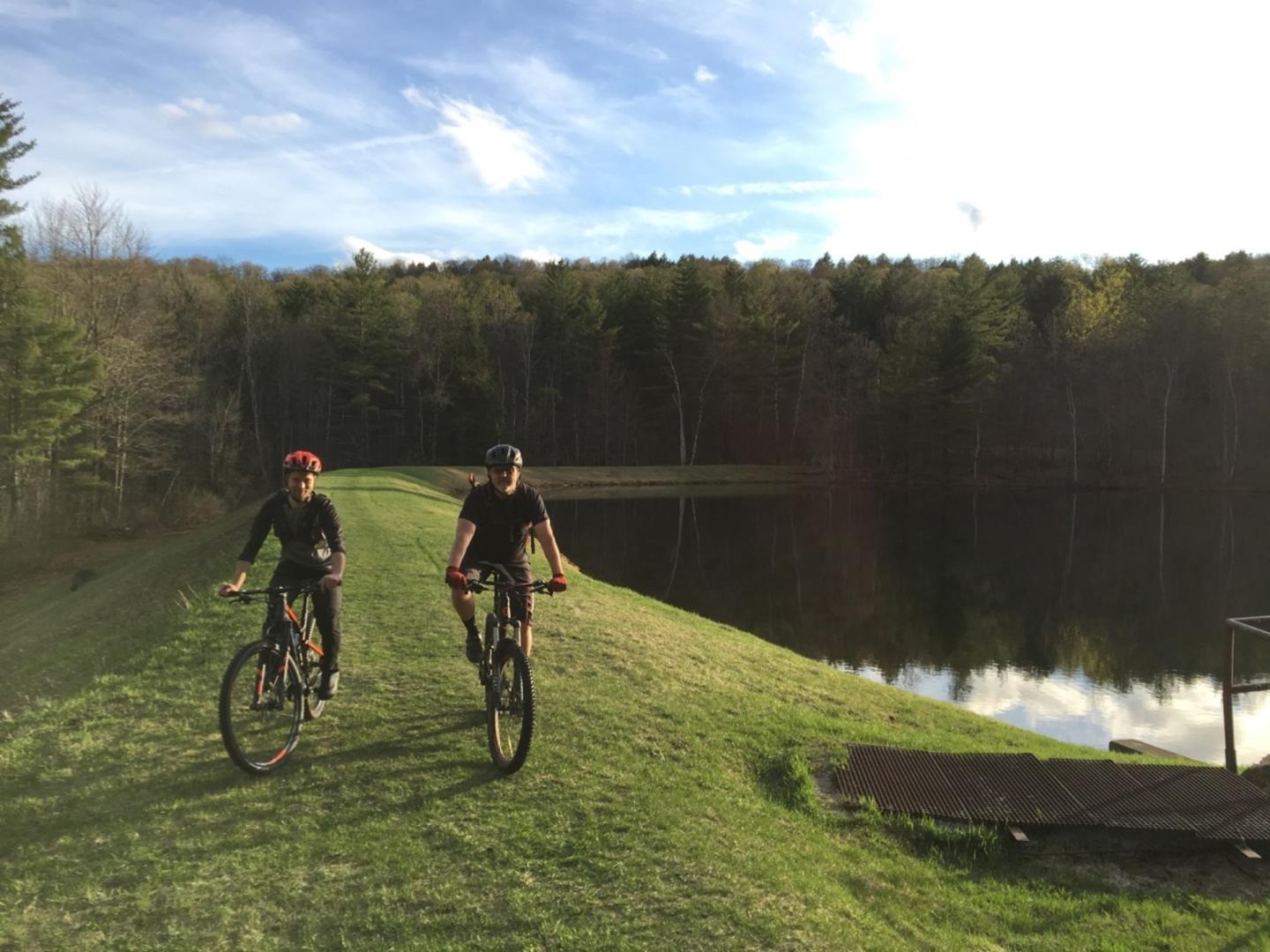 Aqueduct Trails
Complete with a pump track, ramps, and flowy trails, this 9-mile network in West Woodstock is friendlier to the beginner and intermediate set.
AM, XC, and fat tire bikes are fit and ready for both moderate trails like Lower Rum Street and the black-diamond-worthy Spawn of Vaughn, which boasts a bevy of technical trail features, including skinny, berms, rock gardens and faces, and drops.
Great for: Solo and group riders, kids, families, adults, beginners to experts, AM, DH, XC, fat tire (winter)
Hours: Rider's discretion
Location: Varies by trailhead. For group rides, meet at the parking Area on Cox District Rd for the Aqueduct Trails and at Knox Meadow for the Mt. Peg Trails.
Passes and membership:
To join WAMBA, an official chapter of the Vermont Mountain Bike Association, please click here
The Mt Peg trails are available for a small additional fee. Pricing and information can be found here
Offerings & social rides:
Multi-use trails, singletrack, backcountry, fat bike trails, downhill, cross country, pump track
Trail days and fixing clinics
Monday trail rides: Alternating between the Mt Peg and Aqueduct Trails, these weekly group runs occur May through late October from 6 – 8 PM
Pump track Tuesdays: Bi-weekly meetup for all ages at the Woodstock Aqueduct Trail's pump track
Wednesday rides (not a WAMBA ride, but WAMBA members participate): Weekly 5:30 PM meetup at the Woodstock town green to ride a mix of dirt, pavement, and unmaintained public roads (1.5 – 2 hours)
Thursday trail rides: Weekly social rides that meet in the early evening for a 1 – 1.5-hour run
Trail list/guide/map:
About WAMBA: Founded in 2016, the Woodstock Area Mountain Bike Association (WAMBA) sprang up from a noble goal: to enhance community wellness, economic development, and foster passion for natural landscapes through the creation of a network of environmentally-sound biking trails. In this short time, WAMBA's come a long way enacting that goal by working with landowners, officials, the Woodstock Inn & Resort, and other stakeholders to build and maintain approximately 18 miles of local trails.
This is your one-stop-shop for gear, training, lifts, and the dopest rides. Since July 2018, the Woodstock Inn & Resort and Suicide Six has been serving up six miles of sweet, sweet flow trails accessible via a brand-new quad chairlift that guarantees the way up has never looked this good. Little ones are free to build confidence at the strider park and kids pump track, while other beginners check out the adult pump track and skill development area. Come for a bounty of berms, step-downs, and rad loam – and stay for the craft beer and farm-to-table fare!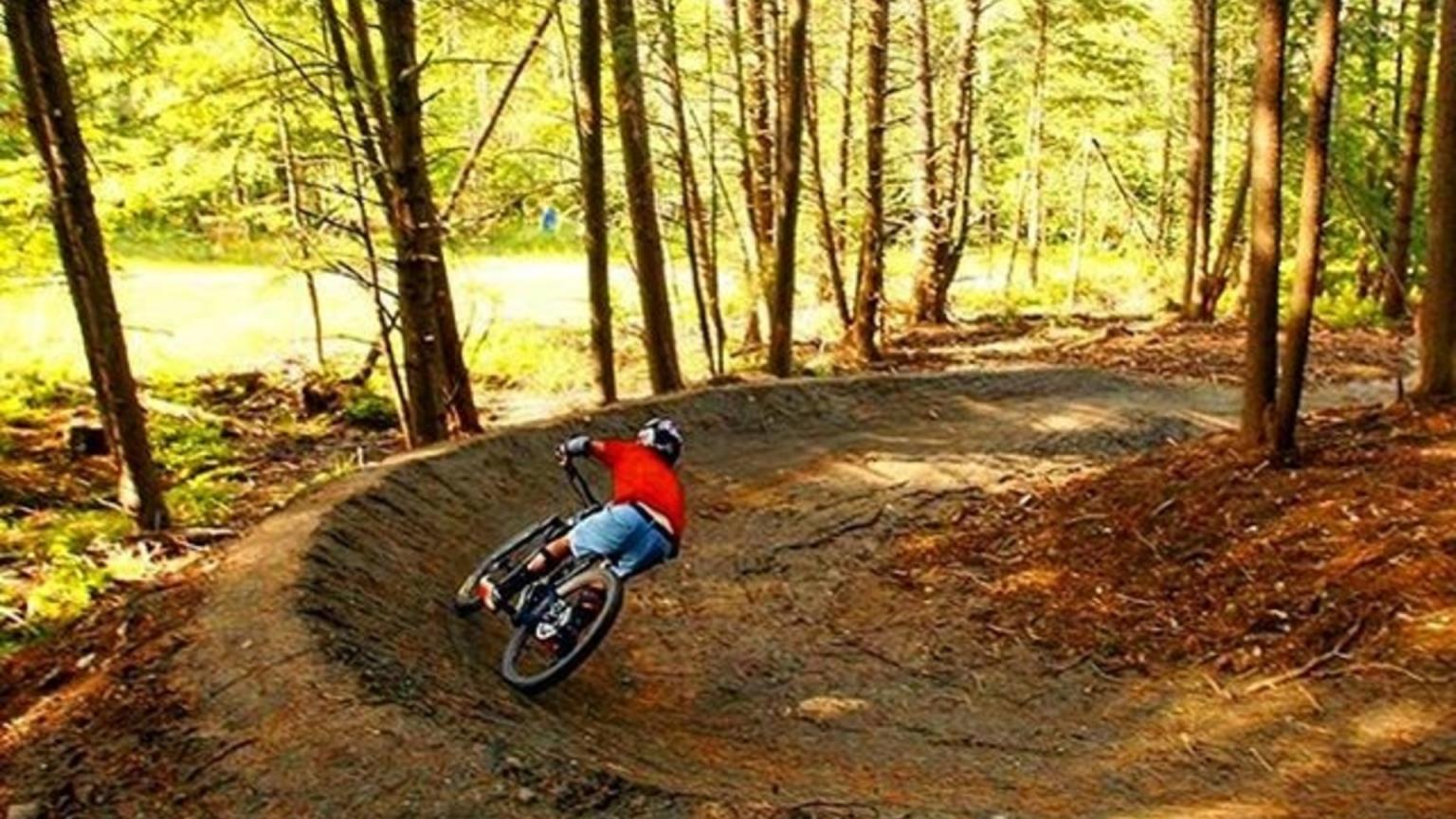 Suicide Six's Elemental Bike Park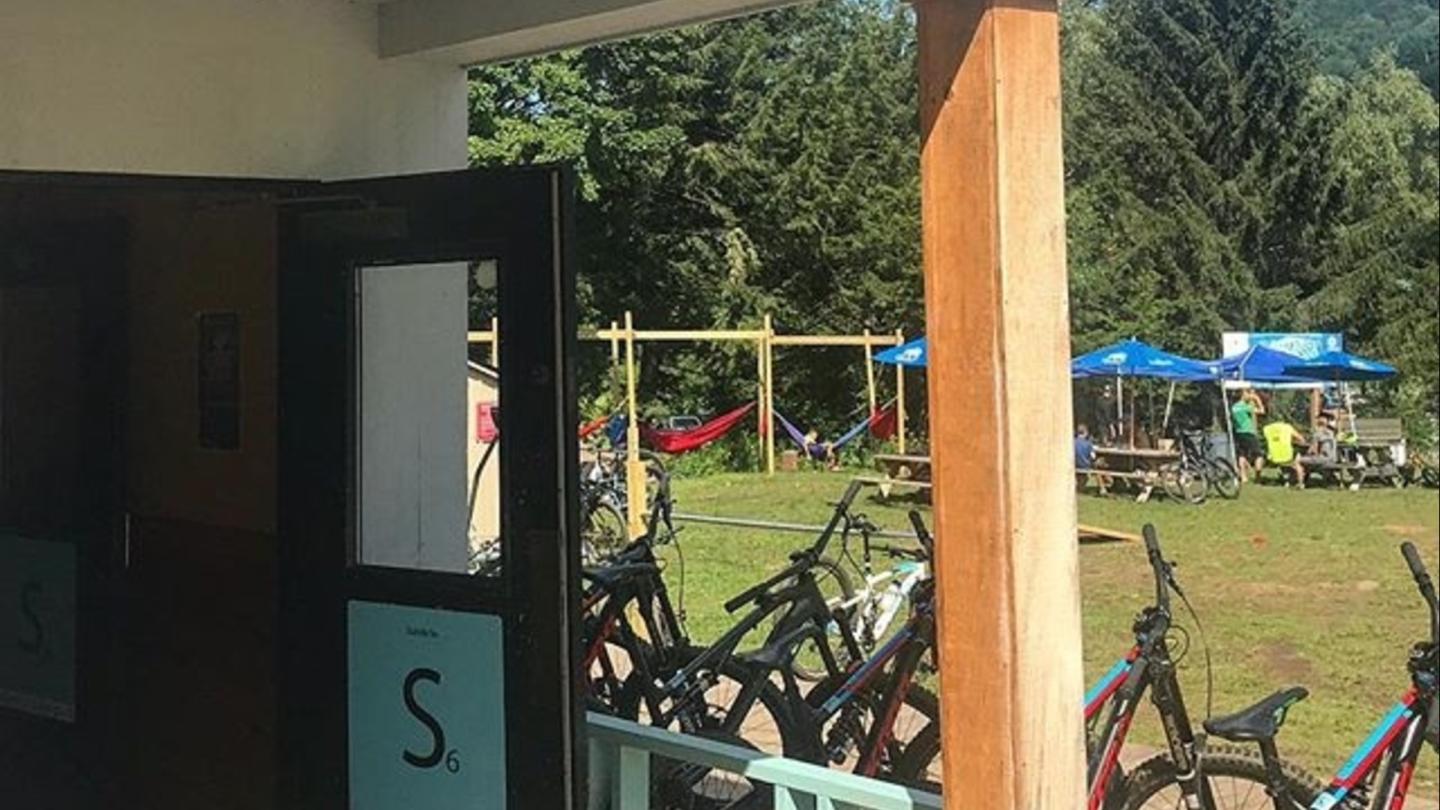 Suicide Six's Elemental Bike Park
Great for: Families and kids, beginners through intermediate
Hours:
LMNTL Bike Shop: Thursday- Monday 10 AM – 5 PM
Lift service: Fridays 12 – 5 PM, Saturdays and Sundays 10 AM – 5 PM
Pedal access available daily with purchase of a pedal power pass or ticket
Location: Suicide Six Recreation Area, 247 Stage Road, South Pomfret, VT 05067
Passes & rates: Available here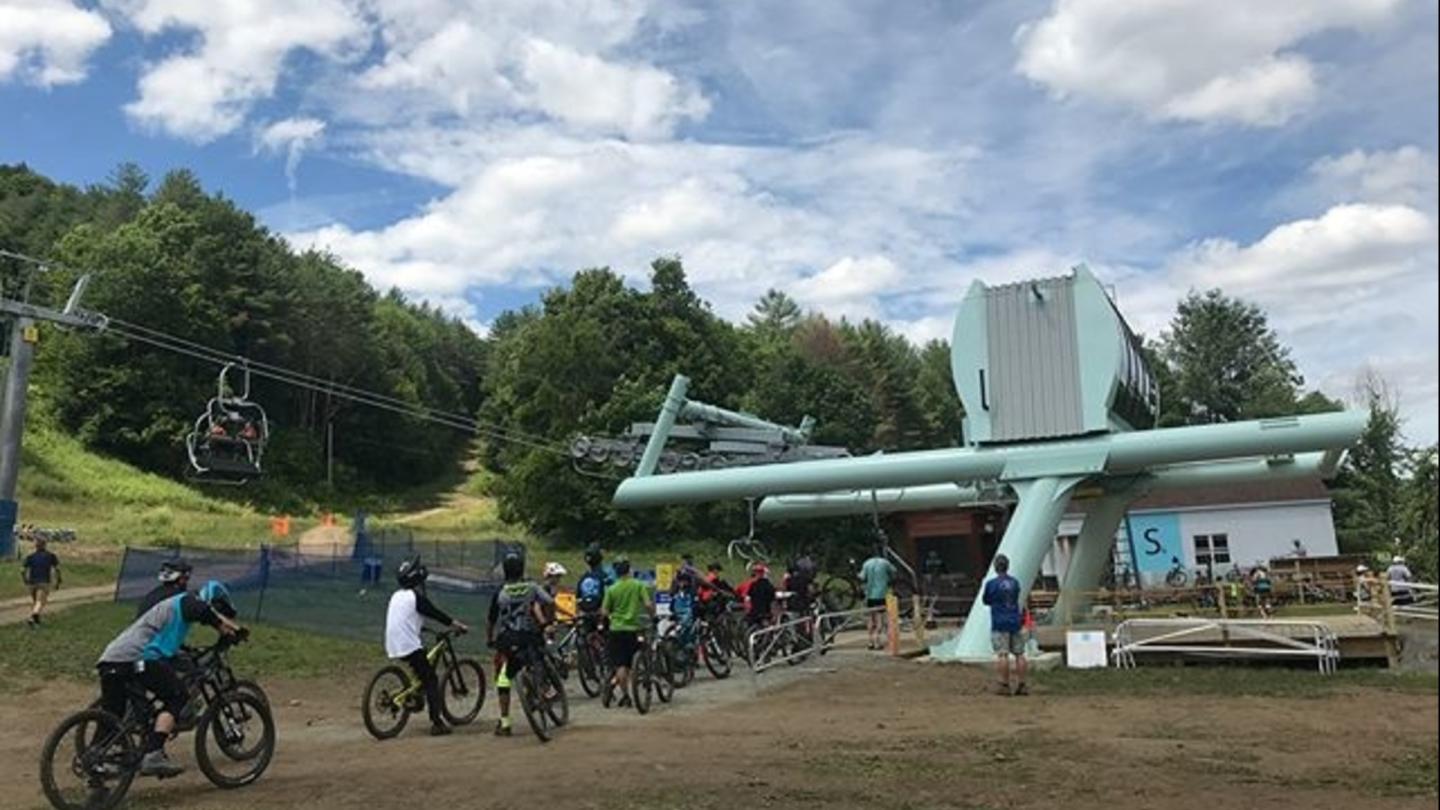 Suicide Six's Elemental Bike Park
Offerings & social rides:
Downhill and climbing trails, pump-tracks, skills parks, flow trails
Bike and equipment rentals featuring a premium bike rental fleet
Quad chairlift and scenic rides
Food and drinks
Coaching programs including fundamentals sessions, private sessions, semi-private sessions, grom clinics for younger riders, custom guided rides
Every Friday from 5:45 – 7:30 PM catch weekly She Shreds rides – ladies only!
Trail list/guide/map: Available here
Another new addition to the local mountain biking network is the Sherburne Trails! Part of the Green Mountain National Forest, this 4.5-mile track is wooded and boasts some serious view of Kent Pond. While the first three finished legs, Pacas Path, Ohly Roller, and Mind Eraser, are machine-made and welcoming to all skill levels, a promise of 10+ miles in future loops means intermediate and advanced trails are just around the corner. Beginner to intermediate riders are already singing the single-track trails' praise, calling out its smooth flow, bermed corners, superb maintenance, and unbeatable price-point (hint: it's free). But there are plenty of rad benefits for becoming a paying member of KMBC, like group rides and the summertime Bike Bum Races. Oh, and did we mention your furry friends are welcome to join the ride?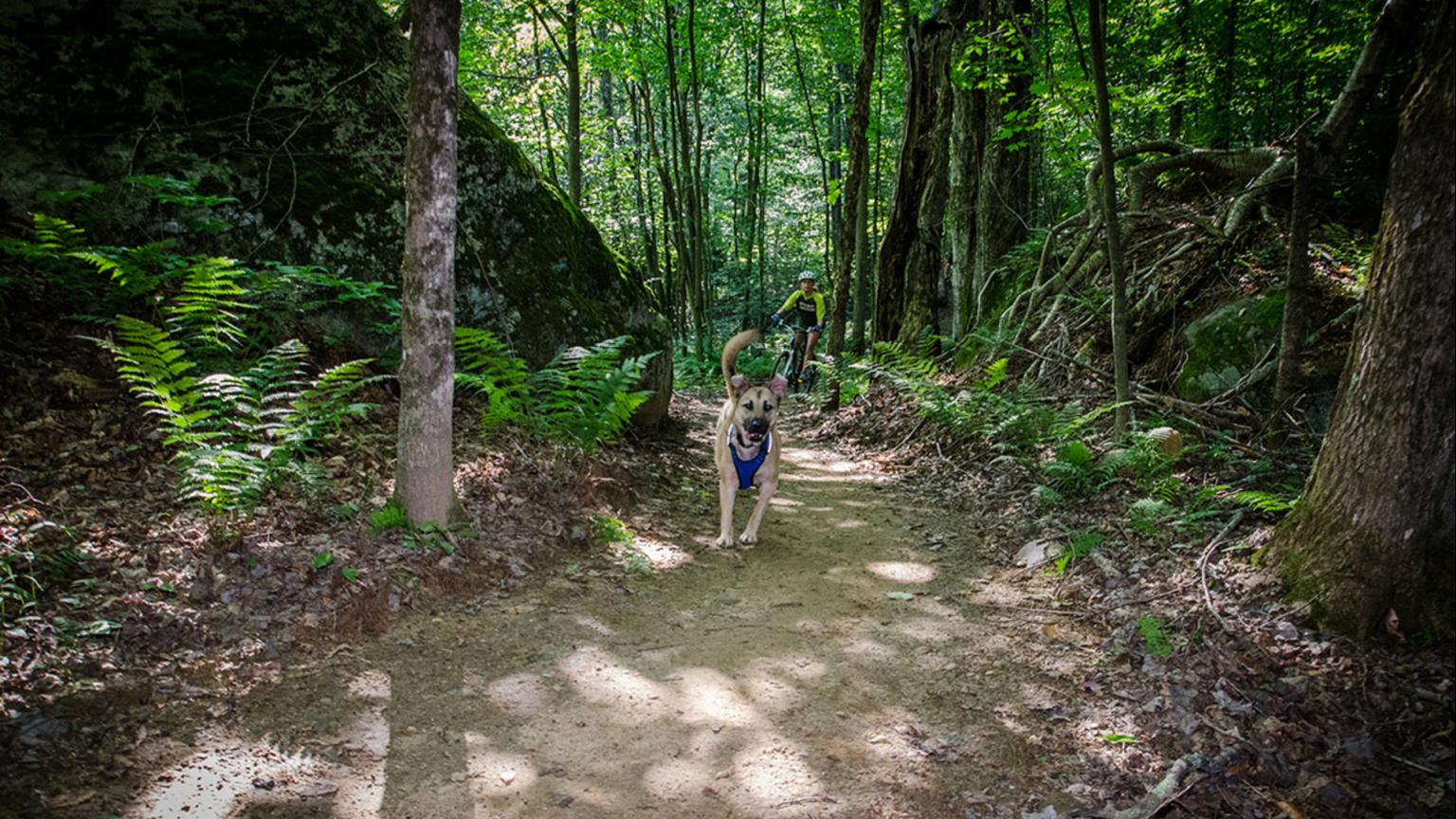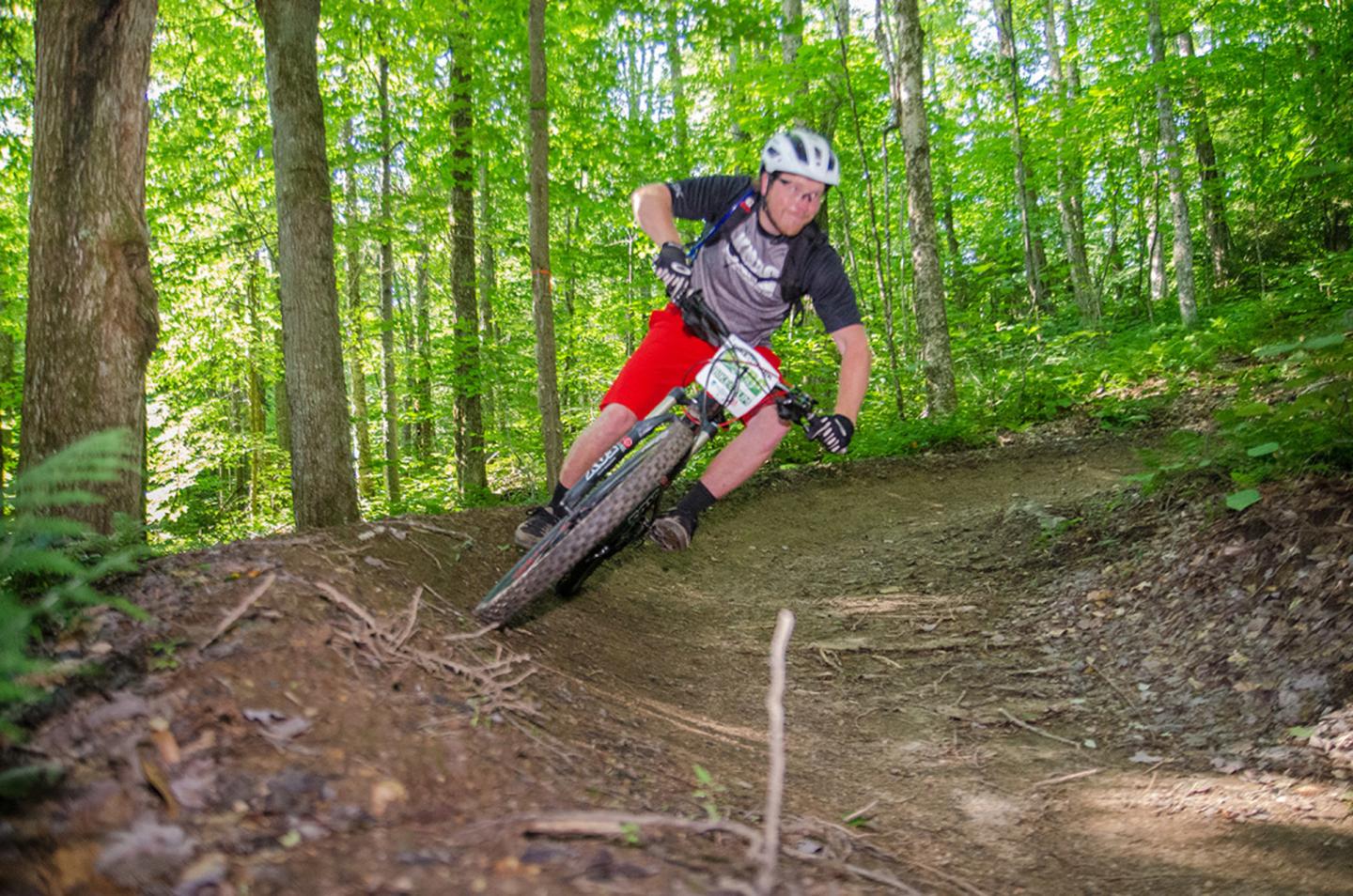 Great for: Riders with dogs, beginners through intermediate, solo riders, families, kids
Hours: Rider's discretion
Location: Sherburne Trails, 1756 VT Route 100, Killington, VT
Membership: Information available here
Offerings:
KMBC Bike Bum Races
Group rides
Trail days and fixing clinics
Fundraisers
Dog-friendly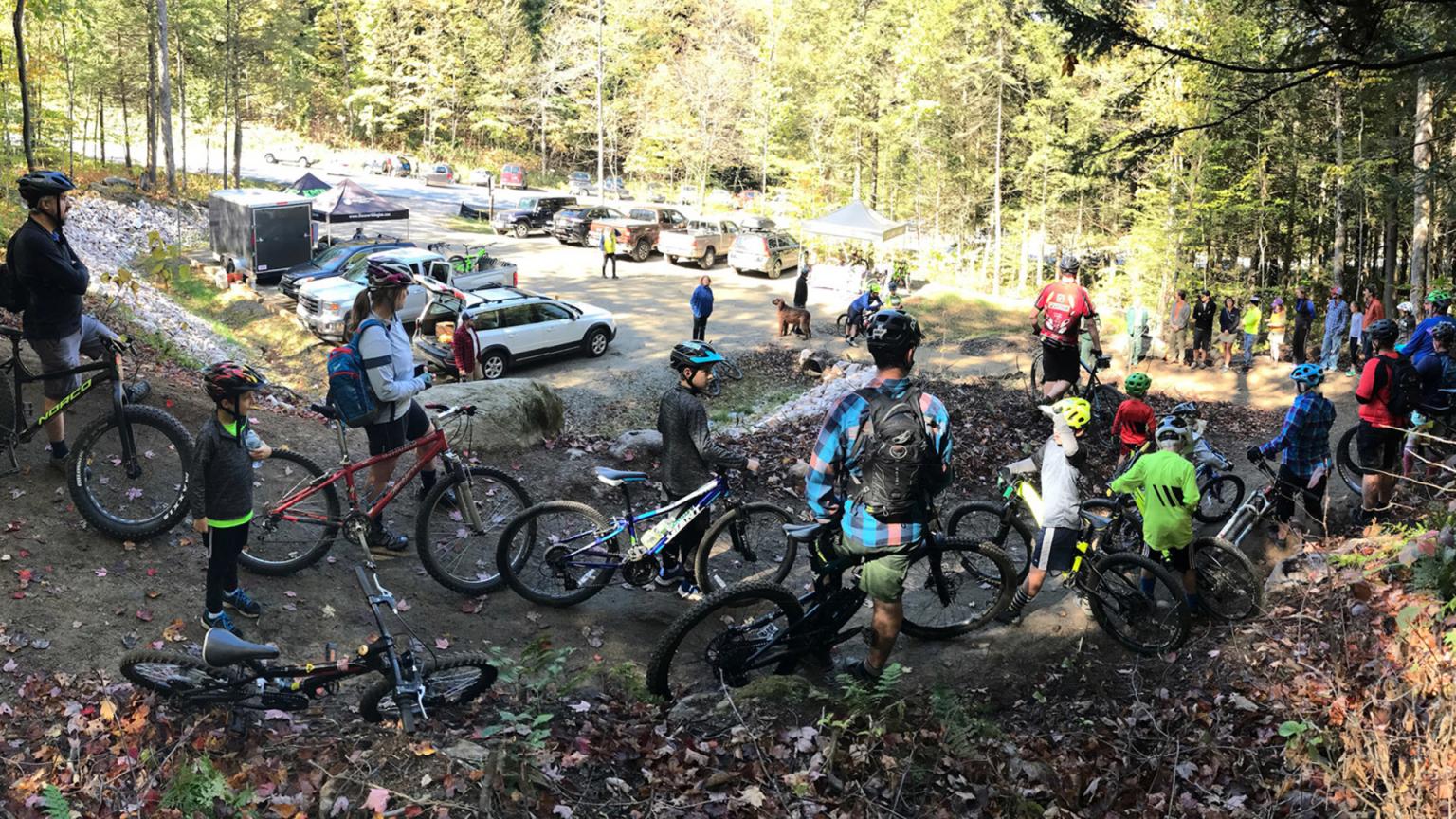 Trail list/guide/map: Available here
About Killington Mountain Bike Club: A local chapter of the Vermont Mountain Bike Association, The Killington Mountain Bike Club (KMBC) maintains the Sherburne Trails through a partnership with the Town of Killington and US Forest Service.
Whether or not you ride park, Killington can't be ignored. Home to the 2018 Fox US Open of Mountain Biking, this mountain has 30 miles of single-track across 29 named routes, a variety of conditions and trail styles unheard of in New England, and 3,050 staggering vertical feet under its belt. Three high-speed lifts can dump you off at various spots of the mountain, but for those that want to earn a bomb to the bottom, there's a climbing trail to the peak. Whether you're a beginner or pro, looking for nirvana-level flow or New England's classic gnar, you'll be satisfied.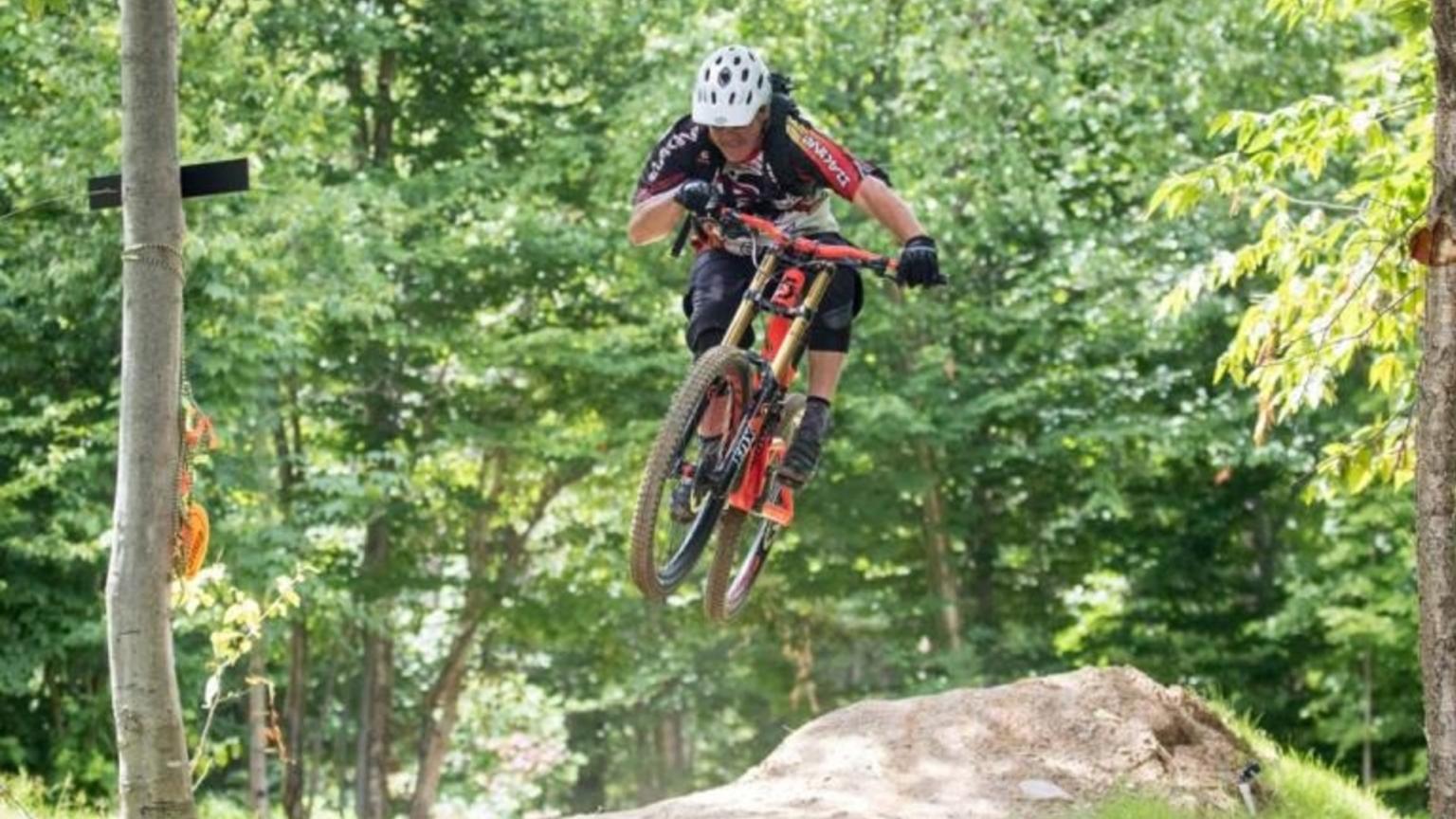 Great for: All skill levels, families, groups, solo-riders
Hours: During peak season (July – August), hours are as follows:
Monday – Wednesday: 10 AM – 5 PM
Thursday – Friday: 10 AM – 6 PM
Saturday: 9 AM – 6 PM
Sunday: 9 AM – 5 PM
For all other dates, check here
Location: Killington Road, Killington, VT 05751 (address varies by base lodge)
Passes & rates: Details available here
Offerings:
Beginners lessons
Bike shop offering equipment rentals
Chairlifts
Guided park tours with manual and electric bike options
Bi-weekly ladies only rides on Fridays with Divas of Dirt, check schedule for specific dates and times
Vermont Bike & Brew, an annual mountain biking festival
Trail list/guide/map: Viewable here
30 miles of hand-built trails are in your future thanks to STAB (Sports Trails of the Ascutney Basin). Free for public use, these routes travel in and around the village of Brownsville for a tour of uniquely beautiful terrain. You're free to pick your poison:
Catch switchback climbs and other TTF like rock features and boardwalks for all skill levels at the Ski Tow Rd/Ascutney Outdoors Center trailhead
Take the kids for a 3.5-mile ride starting at the State Park trailhead
Or slay technical sections, rollers, bermed flow trails, and glades on the intermediate to advanced rides at the Town Forest/Coaching Lane trailhead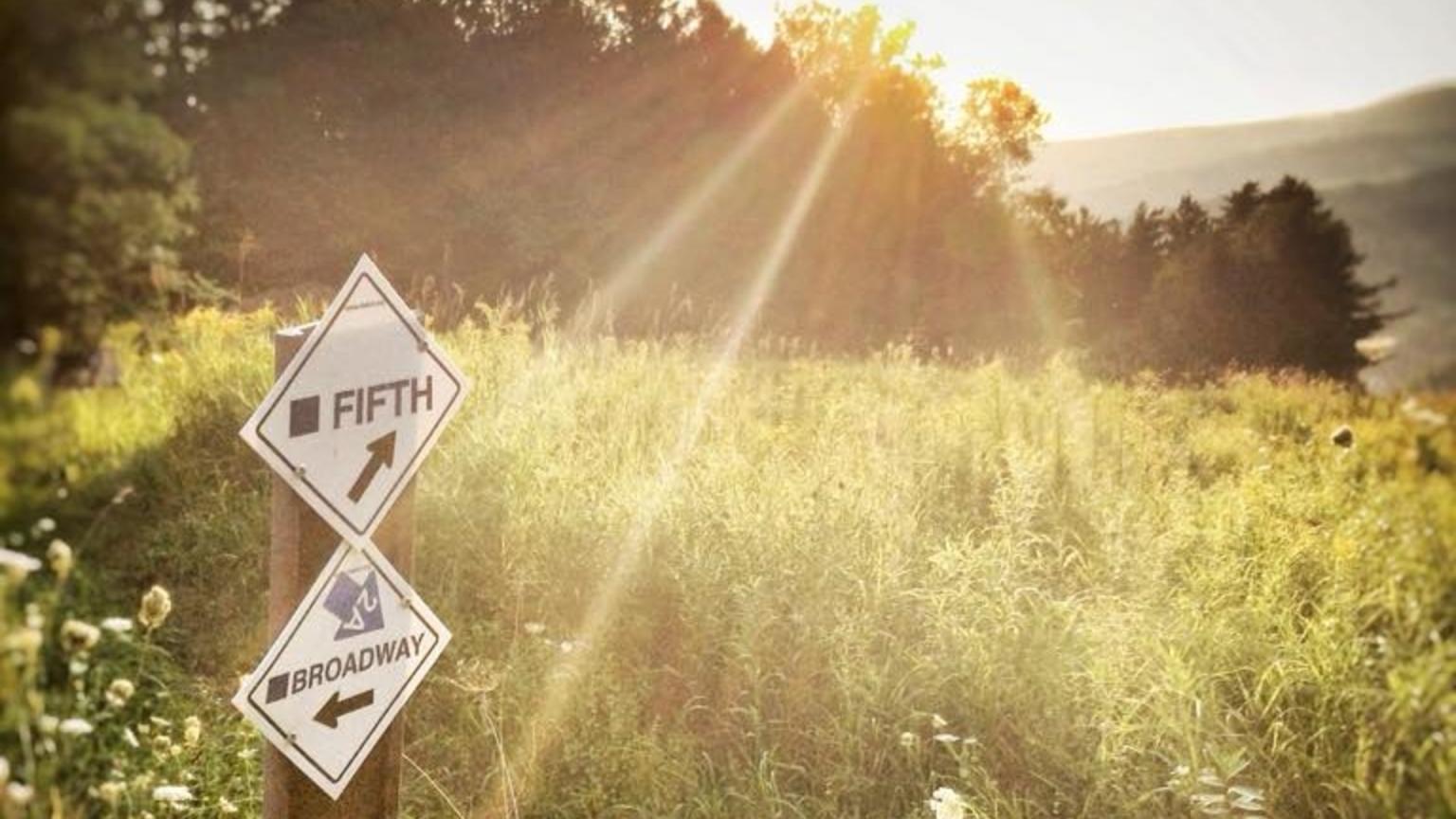 Great for: Beginners to experts, lone and group riders, XC and AM to winter's fat tire biking
Hours: Rider's discretion
Location: Varies by trailhead
Membership: Details available here
Offerings:
The Ascutney Outdoors Center
Tuesday night group rides with STAB
Trail days with STAB
Trail list/guide/map: https://www.stabvt.org/trails-report
About STAB: Established in 2006, STAB brought a collection of mountain bikers, hikers, and outdoorsmen and women together for a common cause: "to advocate for continued accessibility of low-impact, local trails used for multiple non-motorized sports in the Vermont towns of West Windsor, Hartland, Reading, Weathersfield and Windsor." The West Windsor Town Forest and Ascutney Mountain Resort were the initial area of focus for STAB, resulting in the development of the Ascutney Trails network. STAB is a chapter of the Vermont Mountain Bike Association.
TO ACCESS MORE GREAT CONTENT ON OUR BLOG...