Before hitting the dirt or snow, be sure to check trail conditions and organization protocols
In partnership with the Woodstock Inn & Resort and other key stakeholders, the Woodstock Area Mountain Bike Association (WAMBA) delivers trail nirvana right outside your door…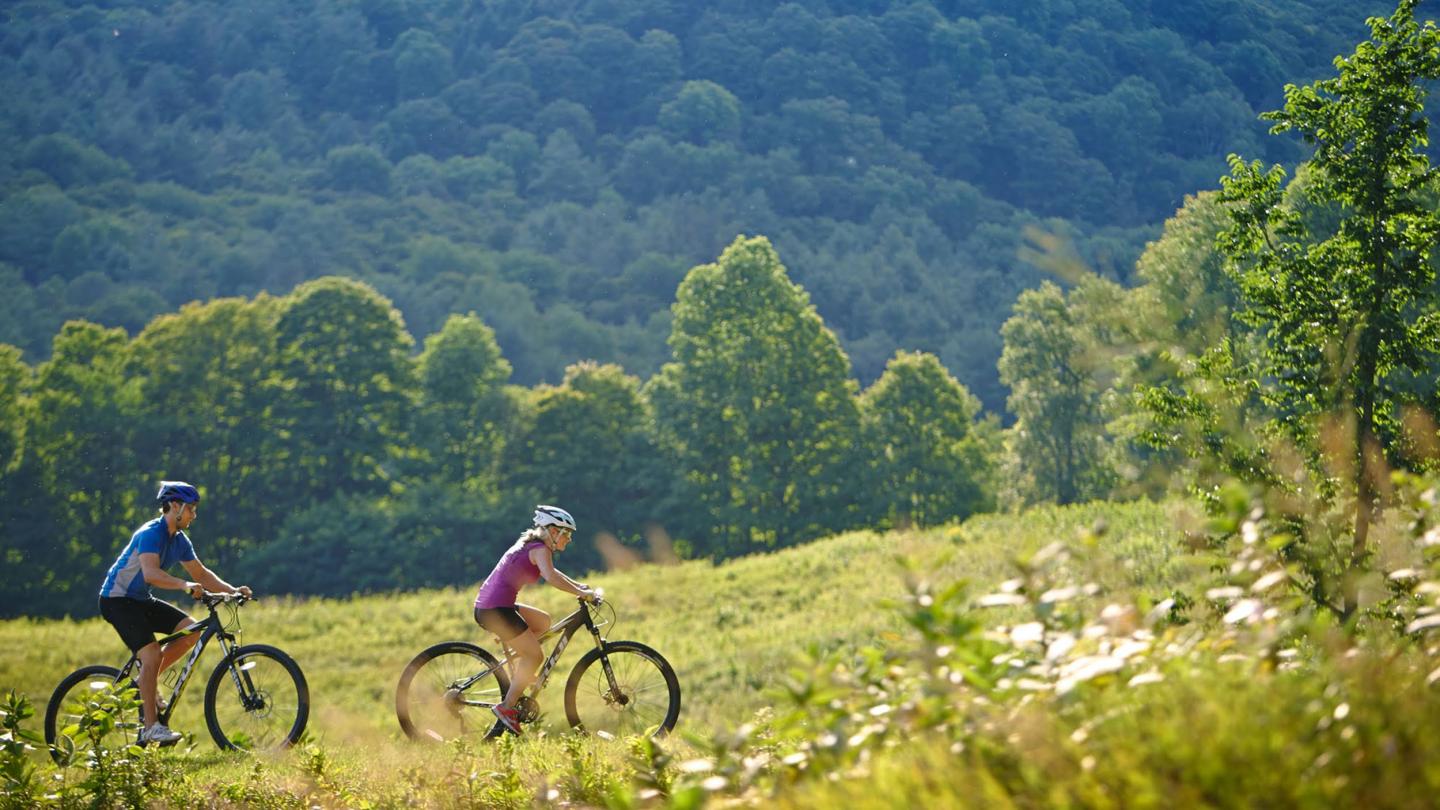 The Woodstock Inn & Resort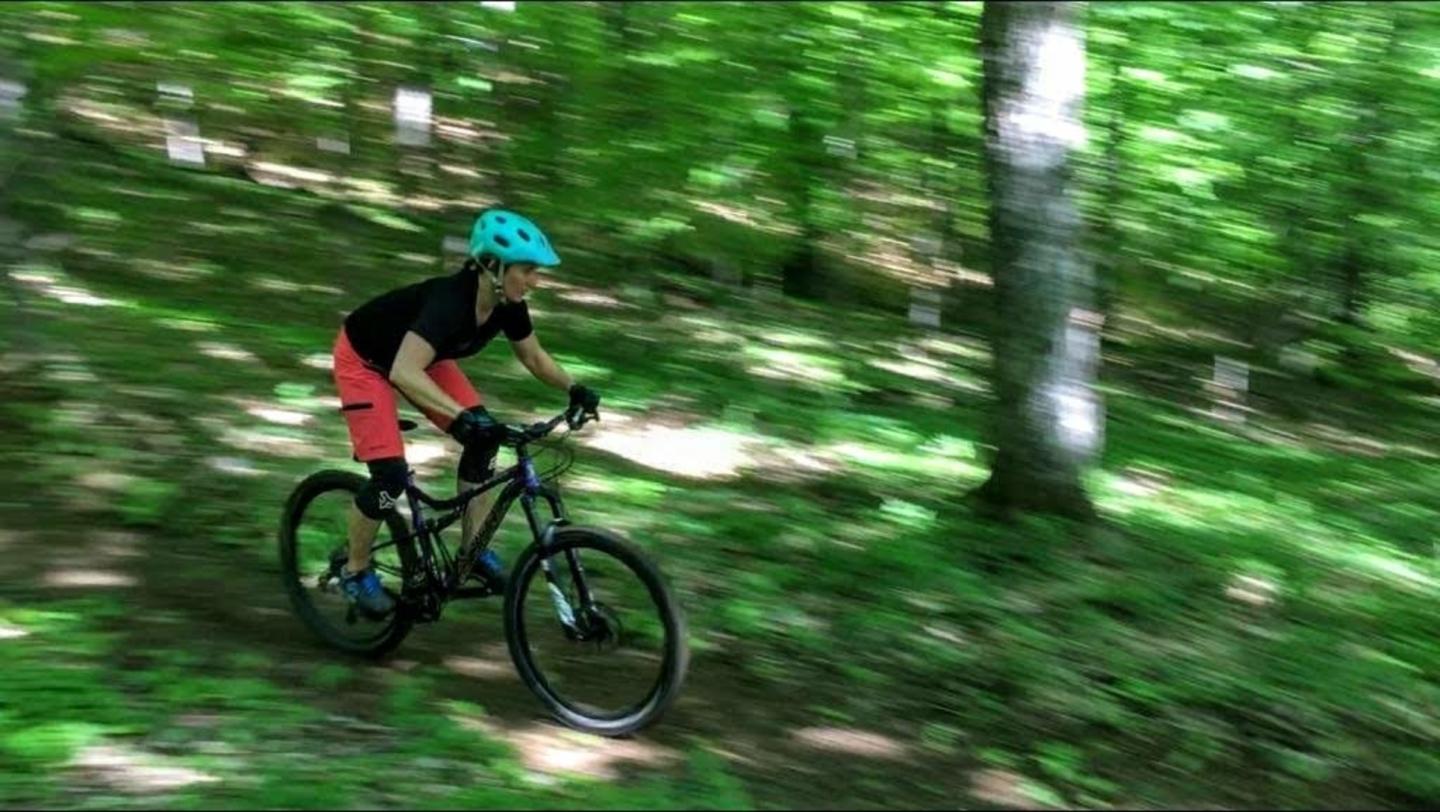 The Woodstock Inn & Resort
Mt Peg Trails
Experienced mountain bikers, get ready! Access 9 miles of single track trails from Lincoln Street in the village or Knox Meadow (south of the Athletic Center) for a gnarly enduro ride.
Here, you'll find a mix of calf-burning trails from beginner to pro that guarantee some white-knuckle rides. And with trail-names like Hair Raize and Sir Bermsalot, how can you resist?
The brand-new skill park at Knox Meadow—complete with log ladders, jumps, skinnies, and more—makes this sweet deal even sweeter.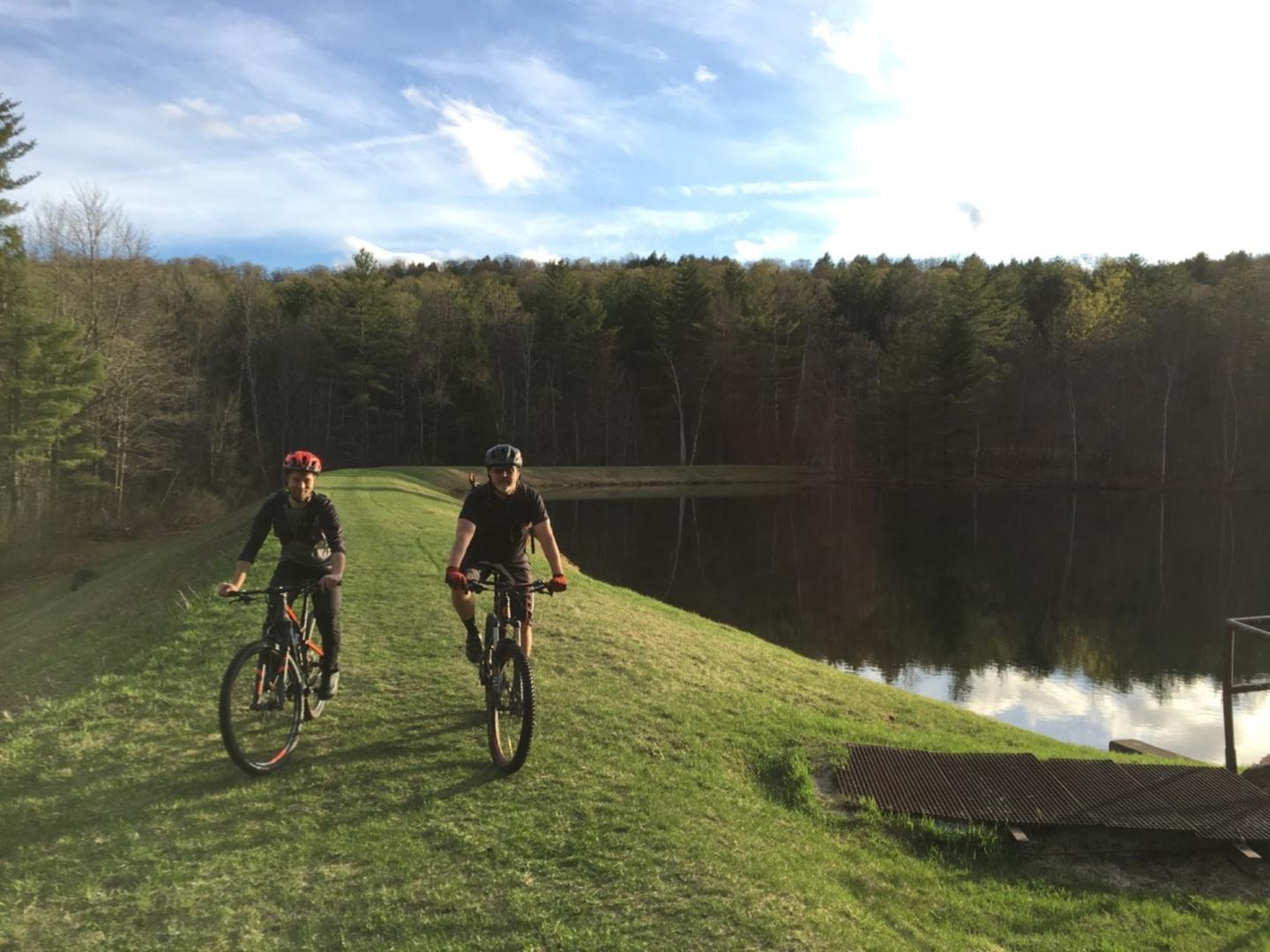 Aqueduct Trails
Complete with a pump track, ramps, and flowy trails, this 9-mile network in West Woodstock is friendlier to the beginner and intermediate set.
AM, XC, and fat tire bikes are fit and ready for both moderate trails like Lower Rum Street and the black-diamond-worthy Spawn of Vaughn, which boasts a bevy of technical trail features, including skinny, berms, rock gardens and faces, and drops.
Great for: Solo and group riders, kids, families, adults, beginners to experts, AM, DH, XC, fat tire (winter)
Hours: Rider's discretion
Location: Varies by trailhead. Email [email protected] to be added to the email list for route announcements and meet-up locations.
Membership & Rentals:
To join WAMBA, an official chapter of the Vermont Mountain Bike Association, please click here
Rental pricing and additional information can be found here
Offerings & social rides:
Multi-use trails, singletrack, backcountry, fat bike trails, downhill, cross country, pump track
Trail days and fixing clinics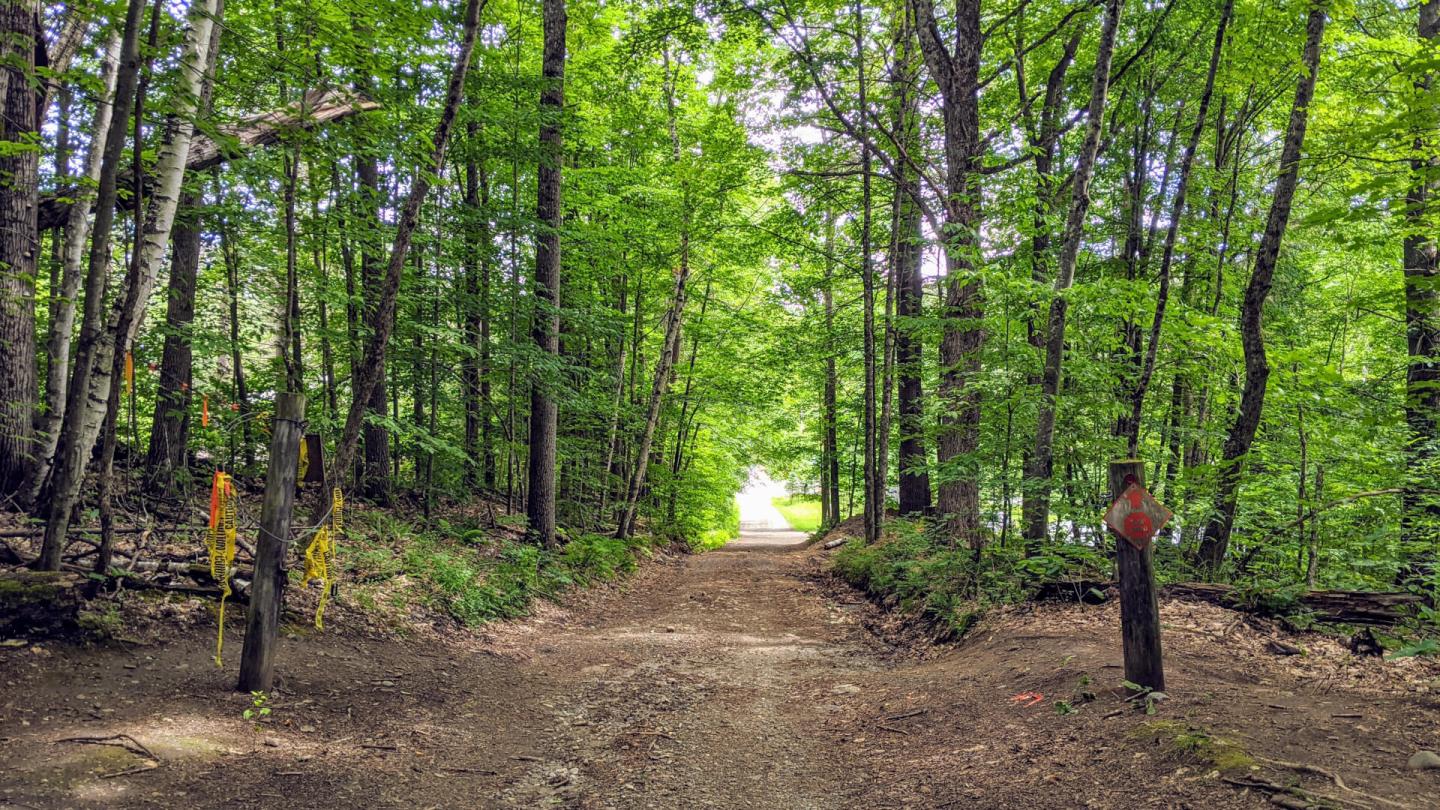 Trail list/guide/map:
About WAMBA: Founded in 2016, the Woodstock Area Mountain Bike Association (WAMBA) sprang up from a noble goal: to enhance community wellness, economic development, and foster passion for natural landscapes through the creation of a network of environmentally-sound biking trails. In this short time, WAMBA's come a long way enacting that goal by working with landowners, officials, the Woodstock Inn & Resort, and other stakeholders to build and maintain approximately 18 miles of local trails.
The Woodstock Inn & Resort's Activity Center is your one-stop-shop for gear,  guides, and local knowledge. While lift-service is suspended at this scenic South Pomfret location (minutes from Woodstock center), have no fear! Head over via car or put the pedal to the metal to access flowy tracks, progressive terrain, and features for a range of ability levels on the trails—accessible to all for complimentary use.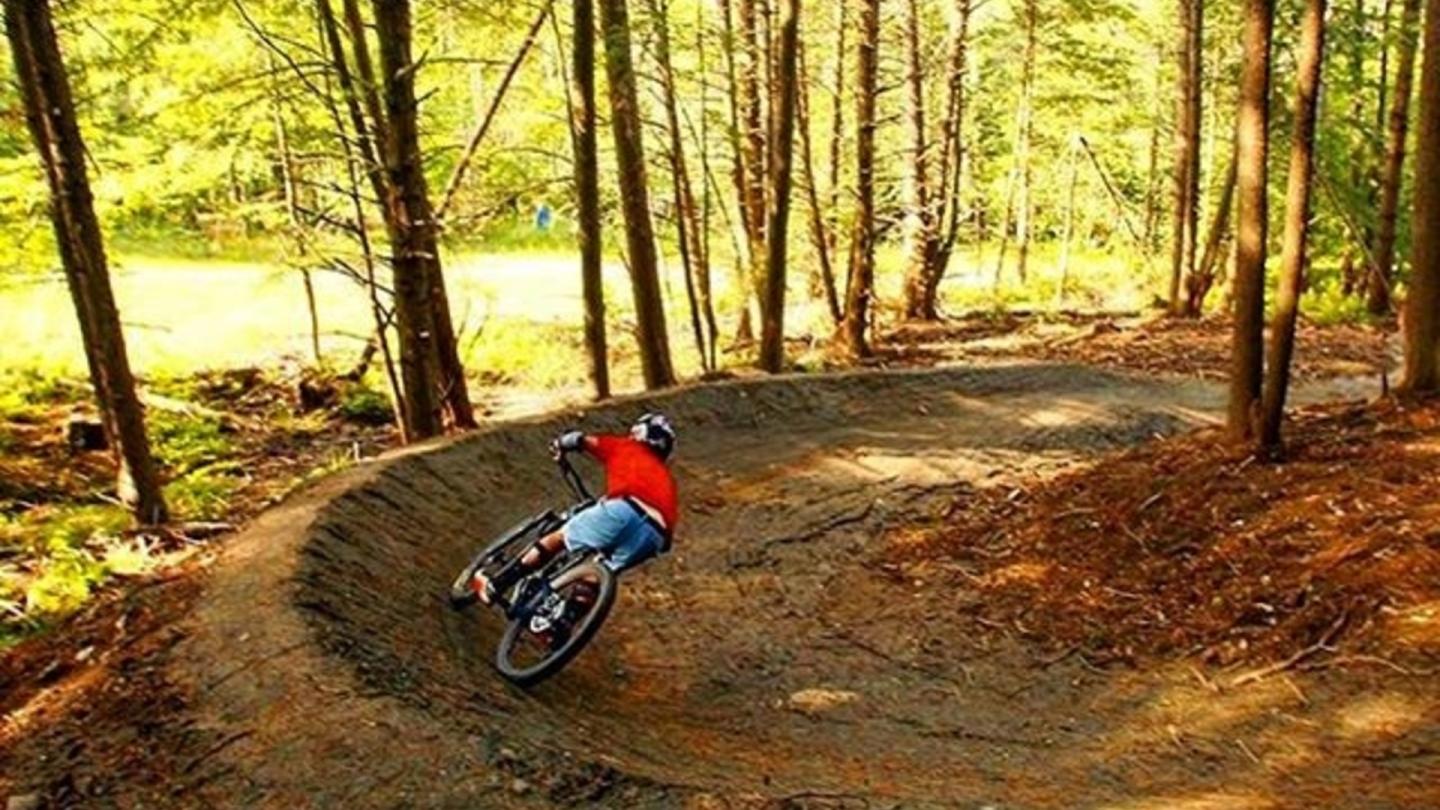 Suicide Six's Elemental Bike Park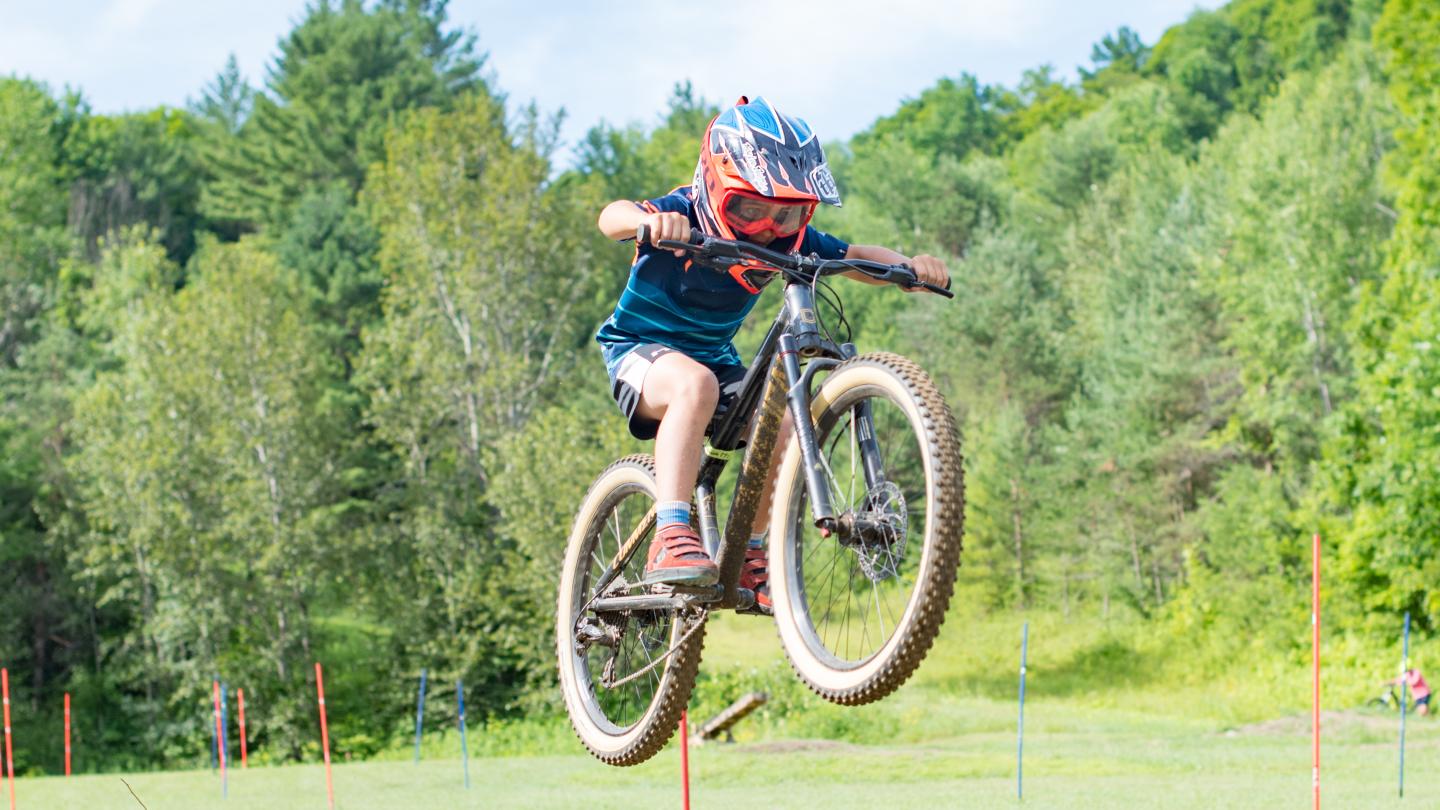 Great for: Families and kids, beginners through intermediate
Hours: Rider's discretion, but please adhere to all posted policies
Location: Saskadena Six Recreation Area, 247 Stage Road, South Pomfret, VT 05067
Passes & rates: Complimentary
Offerings & social rides:
Downhill and climbing trails and flow trails
Equipment rentals featuring a premium bike rental fleet at the Activity Center behind the Woodstock Inn & Resort (

802-457-5530)
Additional Information can be found here
Another new addition to the local mountain biking network is the Sherburne Trails! Part of the Green Mountain National Forest, this 4.5-mile track is wooded and boasts some serious view of Kent Pond. While the first three finished legs, Pacas Path, Ohly Roller, and Mind Eraser, are machine-made and welcoming to all skill levels, a promise of 10+ miles in future loops means intermediate and advanced trails are just around the corner.
Beginner to intermediate riders are already singing the single-track trails' praise, calling out its smooth flow, bermed corners, superb maintenance, and unbeatable price-point (hint: it's free). But there are plenty of rad benefits for becoming a paying member of KMBC, like group rides and the summertime Bike Bum Races. Oh, and did we mention your furry friends are welcome to join the ride?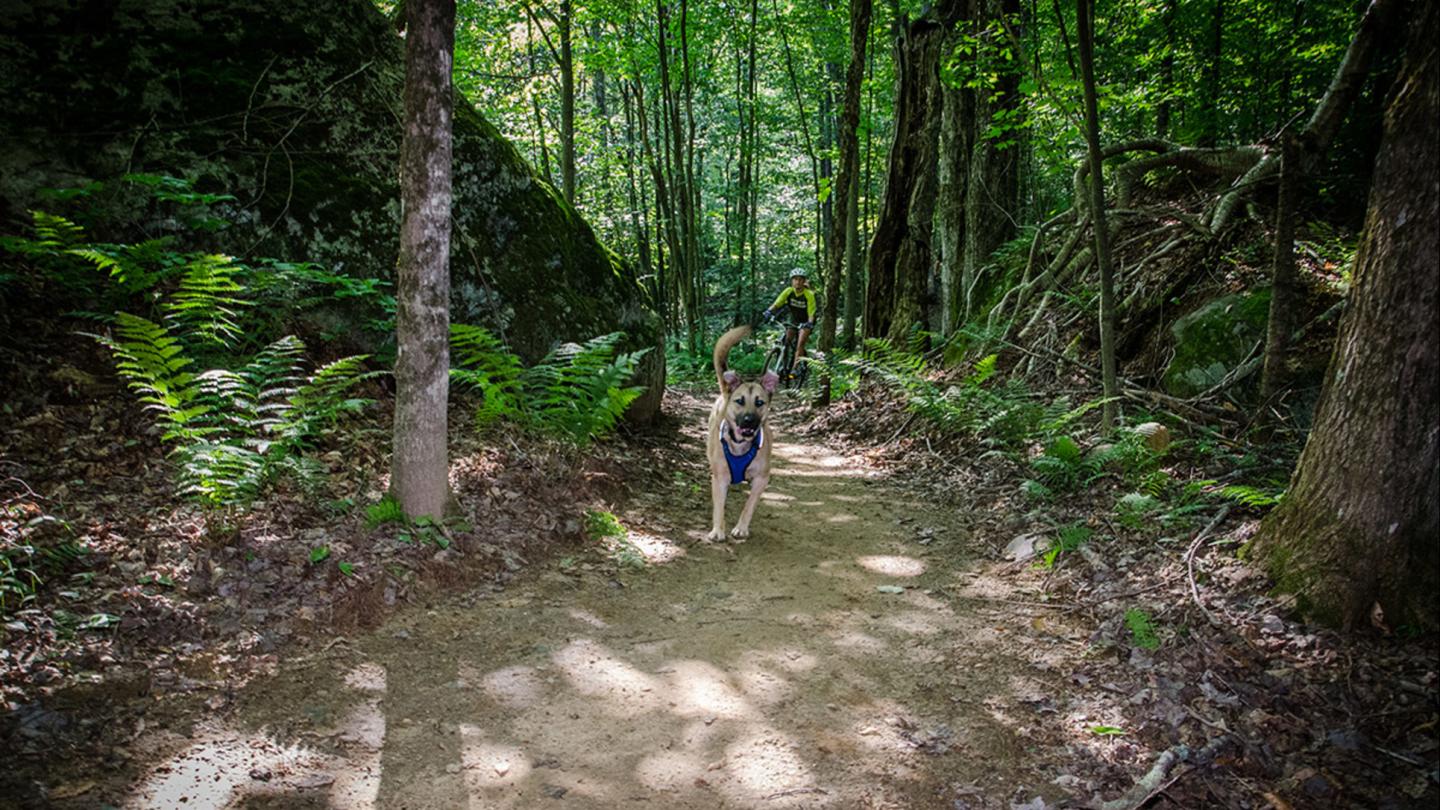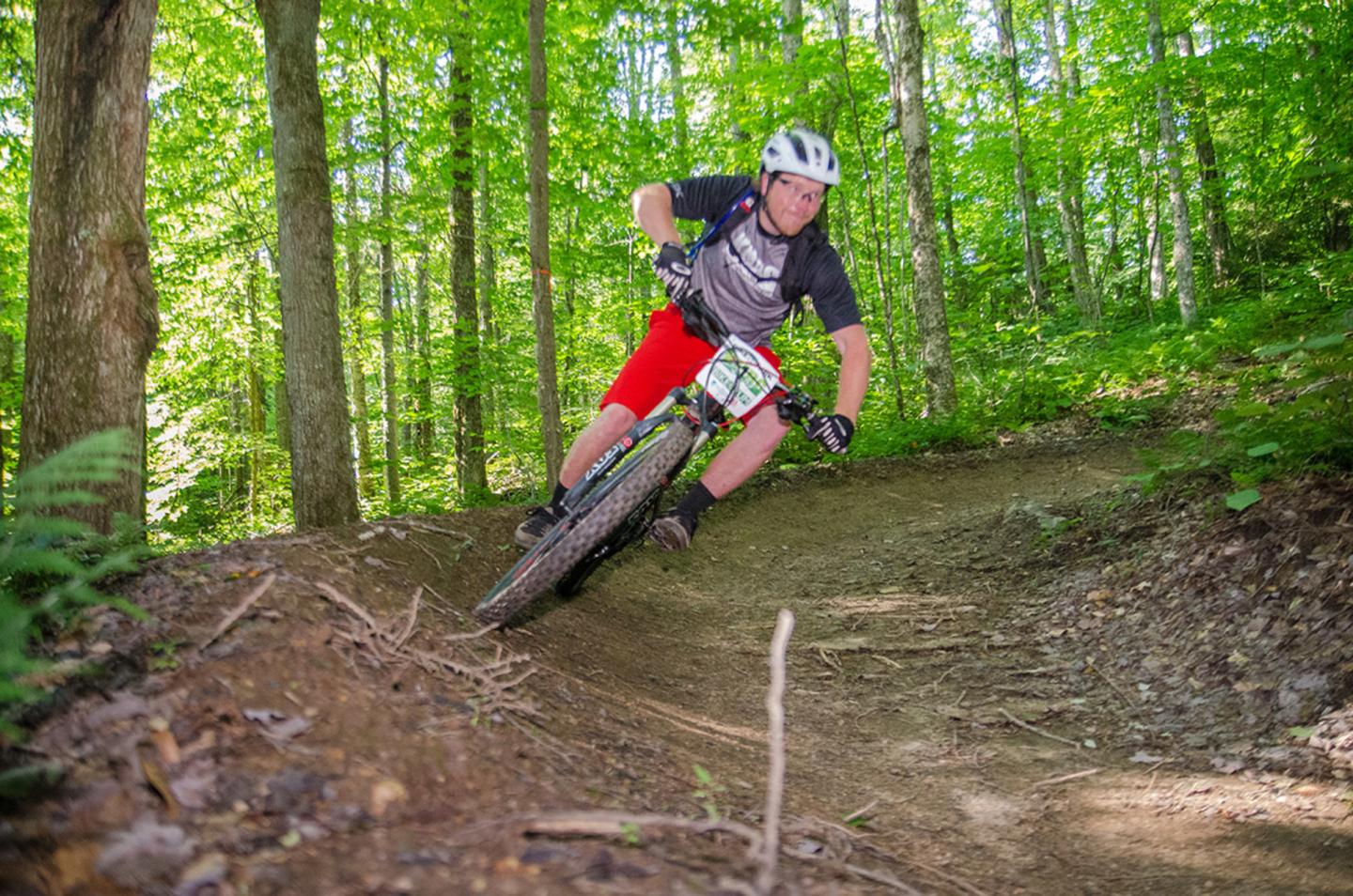 Great for: Riders with dogs, beginners through intermediate, solo riders, families, kids
Hours: Rider's discretion
Location: Sherburne Trails, 1756 VT Route 100, Killington, VT
Membership: Information available here
Offerings:
KMBC Bike Bum Races
Group rides
Trail days and fixing clinics
Fundraisers
Dog-friendly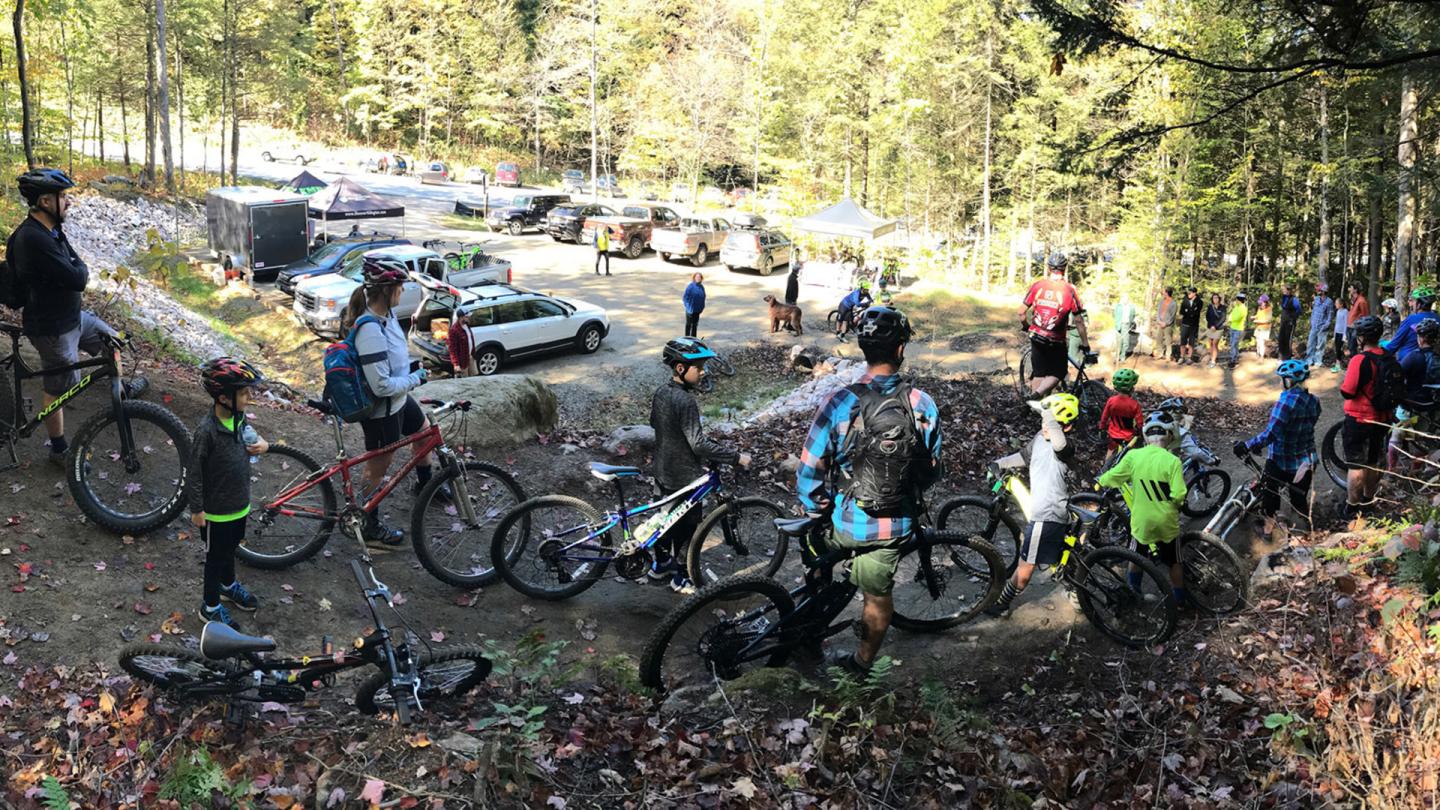 Trail list/guide/map: Available here
About Killington Mountain Bike Club: A local chapter of the Vermont Mountain Bike Association, The Killington Mountain Bike Club (KMBC) maintains the Sherburne Trails through a partnership with the Town of Killington and US Forest Service.
Whether or not you ride park, Killington can't be ignored. Home to the 2018 Fox US Open of Mountain Biking, this mountain has 30 miles of single-track across 29 named routes, a variety of conditions and trail styles unheard of in New England, and 3,050 staggering vertical feet under its belt.
Three high-speed lifts can dump you off at various spots of the mountain, but for those that want to earn a bomb to the bottom, there's a climbing trail to the peak. Whether you're a beginner or pro, looking for nirvana-level flow or New England's classic gnar, you'll be satisfied.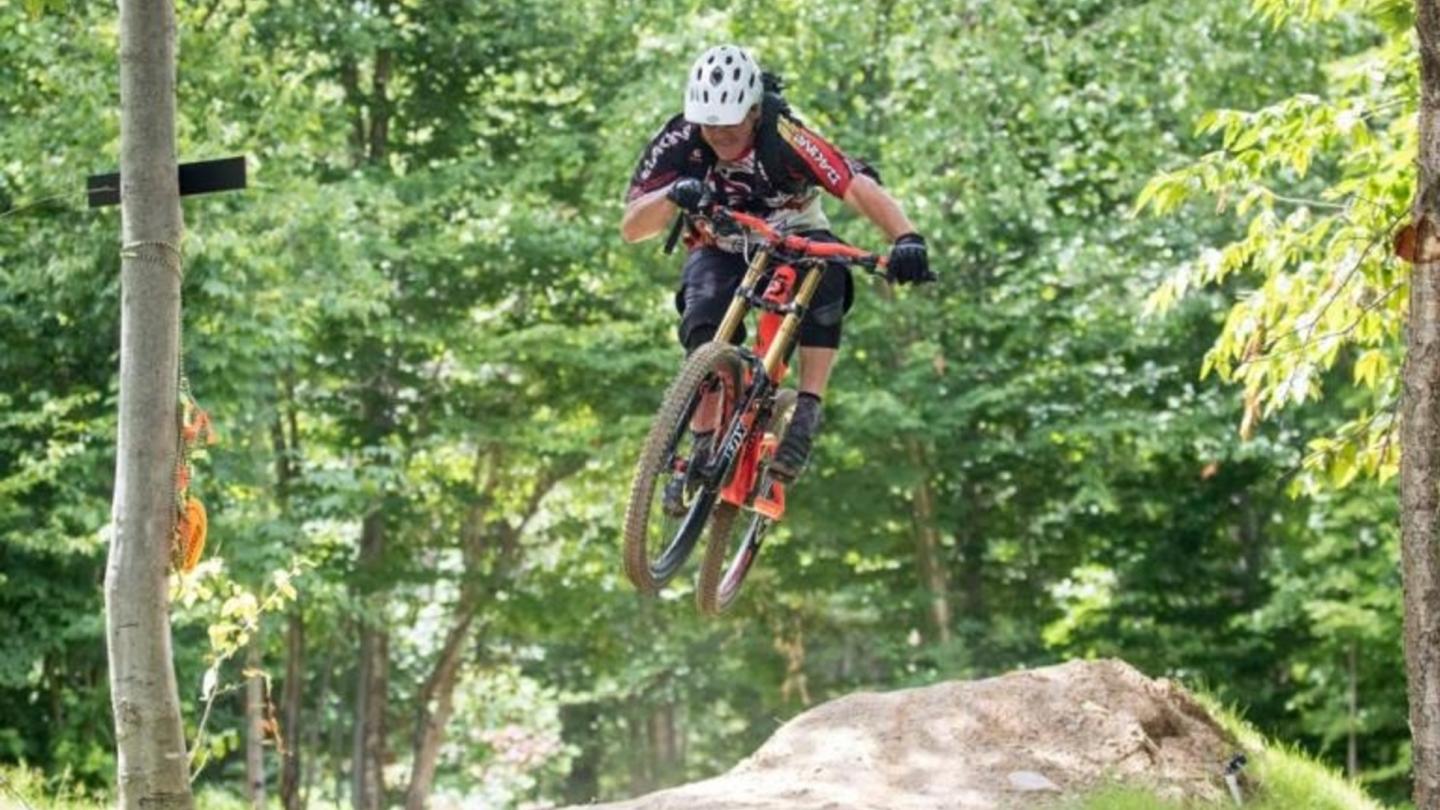 Great for: All skill levels, families, groups, solo-riders
Hours: Click here for details
Location: Killington Road, Killington, VT 05751 (address varies by base lodge)
Passes & rates: Passes must be purchased in advance here
Offerings:
Beginners lessons
Bike shop offering equipment rentals
Chairlifts
Guided park tours with manual and electric bike options
Vermont Bike & Brew, an annual mountain biking festival
Trail list/guide/map: Viewable here
30 miles of hand-built trails are in your future thanks to ATA (Ascutney Trails Association). Free for public use, these routes travel in and around the village of Brownsville for a tour of uniquely beautiful terrain. You're free to choose your adventure: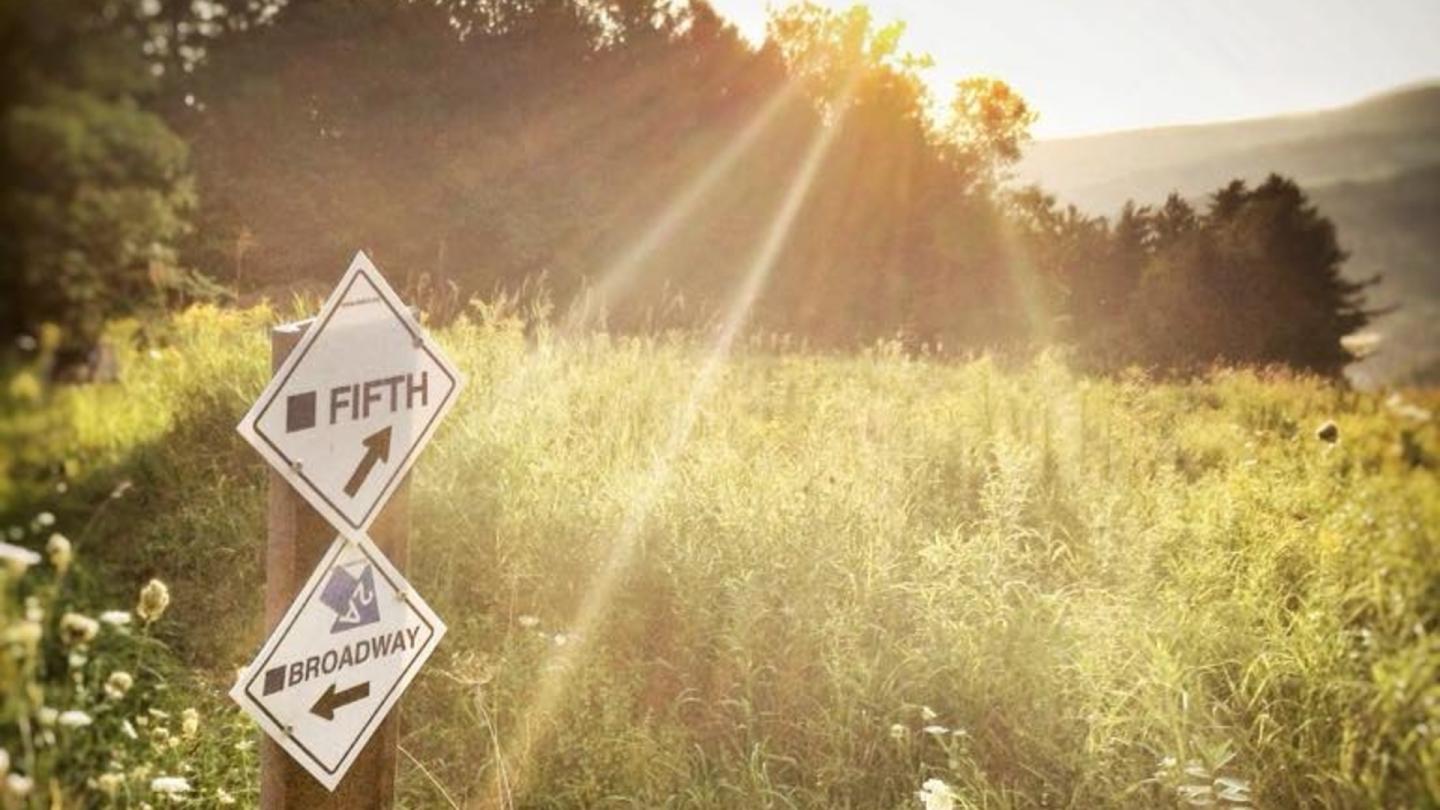 Great for: Beginners to experts, lone and group riders, XC and AM to winter's fat tire biking
Hours: Rider's discretion
Location: Varies by trailhead
Membership: Details available here
Offerings:
The Ascutney Outdoors Center
Tuesday night group rides with ATA
Trail days with ATA
About ATA: The Ascutney Trails Association (ATA) is an energetic group of hikers, mountain bikers, back-country skiers and outdoor enthusiasts overseeing trails on Mt Ascutney and it's surrounds. Steeped in history, the organization incorporates both the original ATA and STAB (Sport Trails of the Ascutney Basin) organizations and is proud to move forward with its vision for Mt Ascutney's trail future. ATA advocates for and maintains accessibility of low-impact trails and structures used for human powered recreational activities in the townships of the Mt. Ascutney Area, as well as supporting and preserving the deep historic connection Mt. Ascutney has to Vermont and New Hampshire. ATA is a chapter of the Vermont Mountain Bike Association.
TO ACCESS MORE GREAT CONTENT ON OUR BLOG...