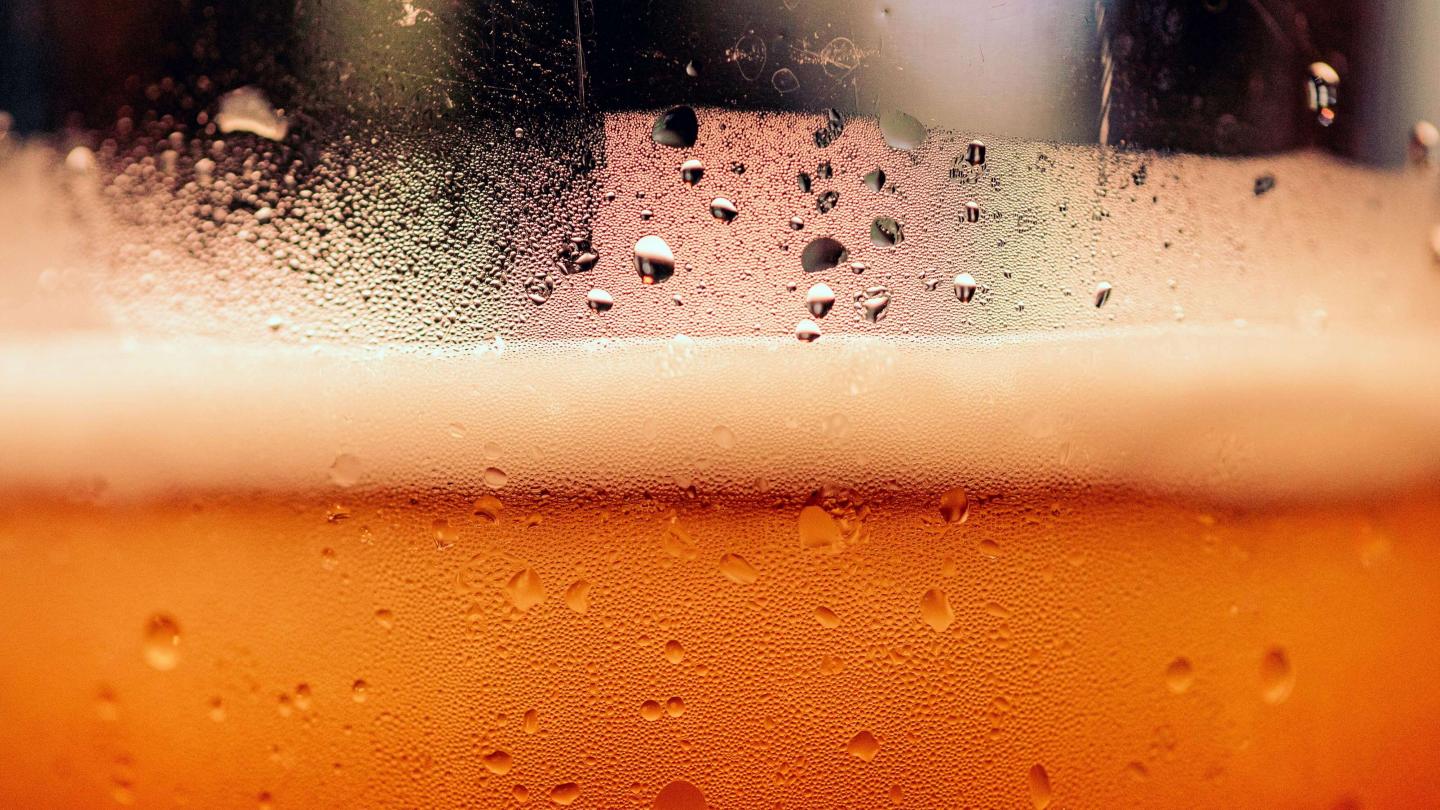 Location: 5520 US-4, Bridgewater Corners, VT 05035
Beers: Ales, IPAs, lagers, gose, and more
Amenities: Restaurant, live music, special events, dog-friendly outdoor space
Pitcher-perfect: As the maker of the largest-selling craft brew in Vermont (we're looking at you, Long Trail Ale), Long Trail may be a household name in the New England beer game, but they've got a few surprises up their sleeve. Experimentations resulting in tasty one-offs and rarities aren't in short supply, from maple Bourbon coffee infusions and a Flemish-inspired wild beer to American stouts with notes of chocolate and cherries – featuring a whopping 10.666% ABV. Those flavors can't be found anywhere but their location in Bridgewater Corners.
When you stop in on those stunning digs overlooking the Ottauquechee River (yes, summertime toe-dipping and rock skipping are encouraged), grab a brew and a bite, sit back, and enjoy one of the most pristine scenes Vermont has to offer.
 
Fun fact: Mike Rowe visited Long Trail during an episode of Dirty Jobs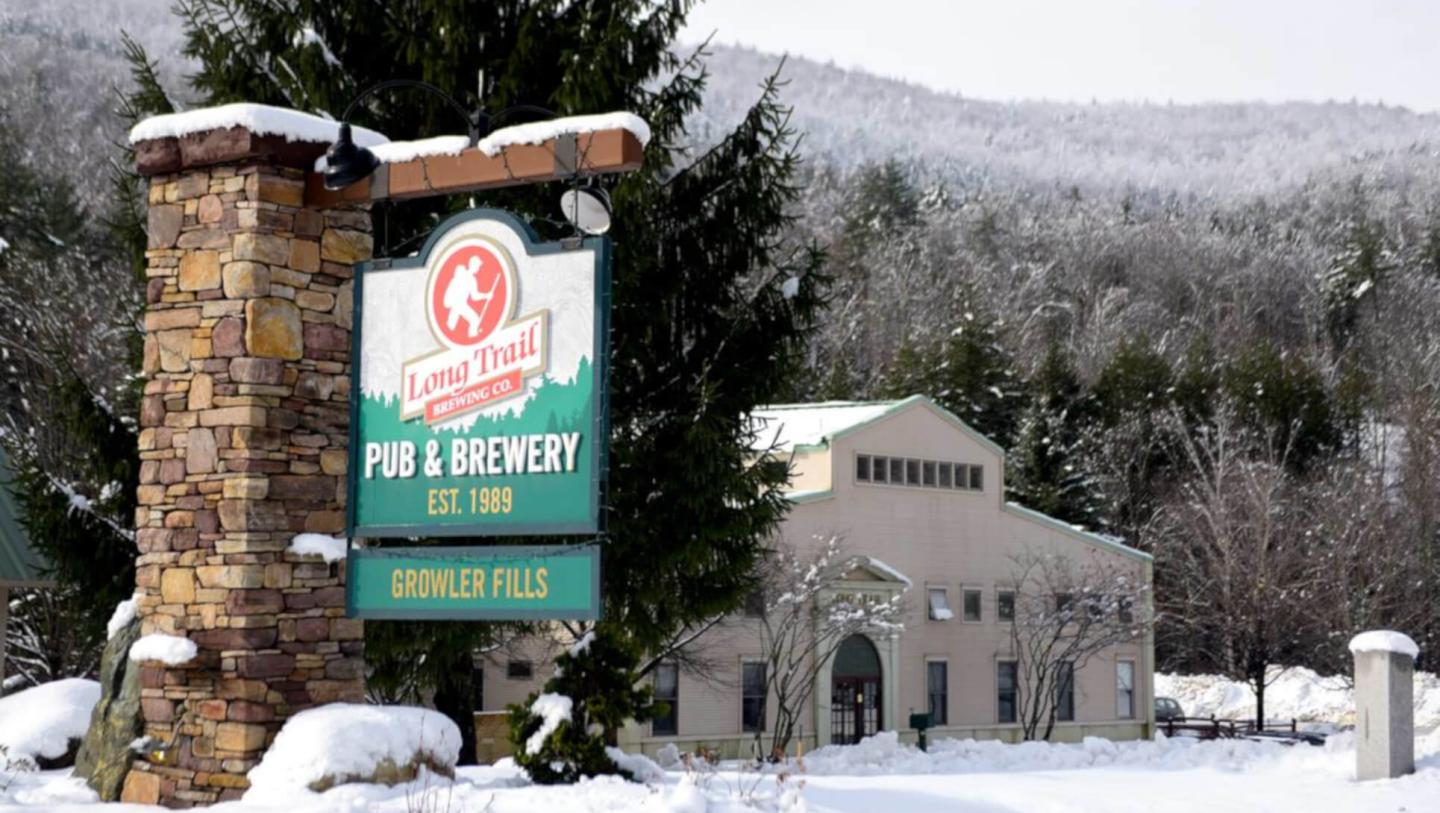 Beauty is in the eye of the beer holder
Kristen T, posted to Yelp.com
Location: 53 Village Circle (at the Spa building in the Woods Resort), Killington, VT 05751
Beers: Stouts, IPAs, ales
Amenities: Restaurant, game-room, live music, special events
Chill for best results: Craving a pint after a day of shredding? Minutes from Killington Ski Area, follow the winding path within the Woods Resort for this oasis of liquid gold; the town's only micro-brewery. Saddle up to the fireside bar for food and brews or mix things up in the game room (we see you, air hockey table).
Helmed by Mike Philbrick – owner of the Port Jeff Brewing Co. in New York – and ski-industry aficionado, Vince Wynn, this craft shop is where experimental flavors are often named in honor of nearby alpine trails. For a brew that goes down easy, check out their Magic Carpet golden ale. But if you've stopped in before, don't be surprised to see unfamiliar brews. This craft brewery's 4-barrel system (capable of producing 125 gallons per brew) is pumping out a revolving selection of delicious beers. 
Location: 230 S Main Street, White River Junction, VT 05001
Beers: IPAs, stouts – click here for what's on tap
Full of hoptimism: If this isn't a recipe for success, we don't know what is: Owner Mark Babson's brew pedigree (seasoned home-brewer and Magic Hat alum who worked alongside founders of Fiddlehead and Foam), a Beer Advocate ranking as one of the best new beer-makers of 2016, and a dash of experimentation.
Located across the street from Big Fatty's BBQ in WRJ, this warehouse-turned-brewery shows how beautiful new beginnings can be. Yes, space is limited (a sit down affair, it is not). No, you won't find a menu of entrees and apps to pair with your brews. Yes, the tap selection is limited. But every flavor you find will be worth a second sip (and third, and fourth, and… you get the idea).  
Sarah F, posted to Yelp.com
Location: 336 Ruth Carney Drive, Windsor, VT 05089
Beers: Ales, IPAs, sours, stouts, and more – click here to learn what's on tap
Amenities: Restaurant, brewery tours, special events
Hip, hip, hooray, we're drinking IPAs: Harpoon may be one of the country's top 50 brewing companies by sales volume – but that doesn't mean it can't serve up craft-level flavors. In fact, the company's Vermont digs are the site of the former Catamount Brewery, one of New England's first microbreweries.
And although that now defunct company is nothing but a memory, one of its brews is still alive and kicking. When you visit the state-of-the-art brewery and beer garden for a guided tour (Fridays through Sundays) or a food and beer pairing, you may be lucky enough to find a special-release Catamount beer on tap!
Location: 325 Main Street, Norwich, VT 05055
Beers: Ales, IPAs, lagers, stouts, and more – for what's on tap, click here
Amenities: Restaurant, on-site accommodations
Something's a-brewing: Although production as we know it began in 1993 (with the 1995 addition of a four-barrel brew house producing 125-gallon batches), the Norwich Inn has a storied beer history. We don't want to give too much away, but it may or may not include President James Monroe and a pint of inn-brewed beer.
Today, 20+ year industry veteran and Brew Master Jeremy Hebert is all about honoring the past. Hops grown at the inn's own garden are occasionally used in the brewery's ales and lagers, which can't be found anywhere but the inn's premises. If you visit for a pint and a bite, you'll sample the repertoire of over 50 craft beers (8 varieties on tap at a time) in one of the smallest, coziest breweries in America. How's that for historic?
Fun fact: Don't be surprised if a ghost joins you for a pint, because this inn is rumored to be haunted by 1920s owner, Ma Walker!