Q: You're a family-owned business – tell us a little about your history and crew!
A: Mack bought the store from the previous owner in May of 2018. He had been working on the distribution side of the business for Farrell Distributing and jumped on the opportunity to step into the retail side. I decided to join him in running the business in October 2018 after working for Simon Pearce for 5 years and welcoming a new baby that July. So just like that we were "all in" on a new business with a brand-new baby!  We haven't rested since!
We also have two wonderful employees - Tia Fiddesop who you can also find bartending at Pizza Chef in Quechee or turning out pizzas on the Green Mountain Pizza truck. Our nephew Logan Davis also helps out while also running his own 3D printing business out of the Bridgewater Mill called VT3D.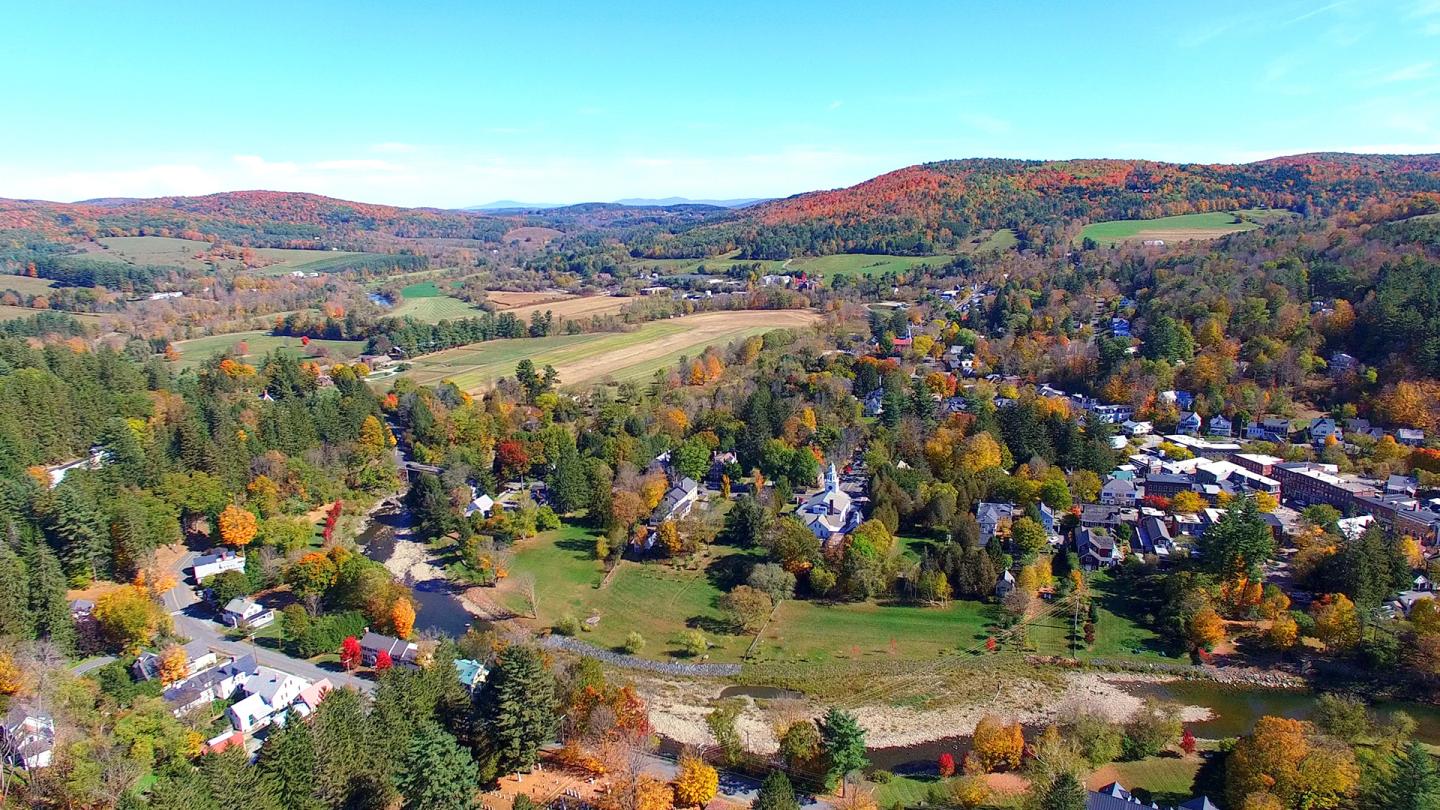 Q: What's the best part about living and running a business in Woodstock?
A: Woodstock is a picturesque town with such a friendly and tight knit community. We are so fortunate to live here and own a business in a place where most people only get to vacation. We love the mix of locals and tourists coming through the store on a regular basis.
Q: Customers stepping inside your shop might be surprised to see you've got a healthy collection of DVDs available for rent – what came first, the beer or the movies?
A: Yes, many people are very surprised to see the DVDs! They actually came first. From what I understand, there was a Showcase Video in our shopping center back in the '90s, which then morphed into this DVD craft beer and wine store mashup. We still have a lot of locals who come in to check out the new releases or search the collection for an old favorite.  
Q: What's your favorite memory from the store?
A: I think our most memorable experience was the undertaking of building new wine racks along with a store reset to move the wine collection over to where the DVDs used to be. Logan and Mack spent hours building and staining the racks out in the barn at our house, and I remember coming out to the barn to help stain the racks while the baby napped in the stroller in the shade. Then of course we had to actually get the racks into the store. We all worked well into the night to move the entire wine collection to a new space. It took WAY longer than anticipated but we had a lot of fun doing it together.
Q: Vermont's been the brewery-per-capita heavyweight champion since 2011 – but what do you think has changed about the local craft beer industry in the past few years?
A: We are seeing a lot of new, young entrepreneurial brewers popping up. Flavor profiles are getting more complex while breweries are trying to differentiate themselves from one another.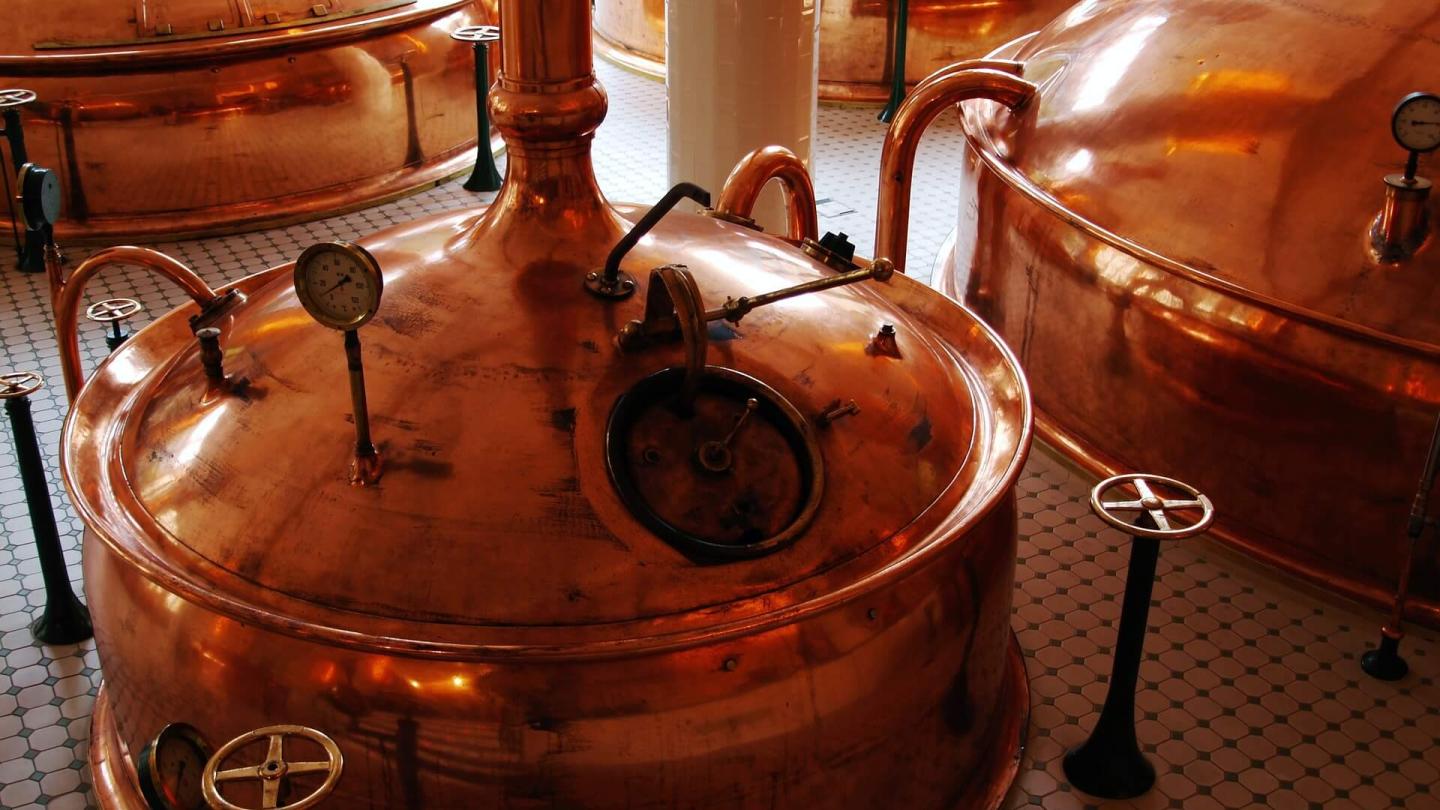 Q: Taking it a step further, how are you shaking up the beer distribution game?
A: Well...funny you should ask. We recently partnered with a startup called Bevv to be able to ship beer and cider directly to customers. We have done a soft launch of our first packs and look to be fully up and running with a great selection by the holidays.
Q: As a shop that carries hard to find, limited production craft brews, what's the quirkiest beverage that you stock on your shelves?
A: At the moment, it has to be the jelly sake! It comes in a can and is essentially a sake jello shot. Most surprising of all is that it is absolutely DELICIOUS.
Q: How do you celebrate Oktoberfest at Hops & Barley?
A: With a classic marzen style German beer, of course!
Q: What's your favorite beverage for a crisp October evening ?
A: Right now, we are really liking the alcoholic ginger beer from Halyard Brewing Co! The spicy ginger is great for these chilly evenings. They will actually be at the store for a tasting on Thursday Oct. 3rd from 4-6 for anyone who wants to give it a try!
Q: Final question: There's a candy-apple-red Indian Motorcycle in your shop – is it waiting for its next ride, a conversation piece, a photo-op for customers, or all the above?
A: All of the above! The store initially served as its winter home, but it has since become an iconic part of WHB.