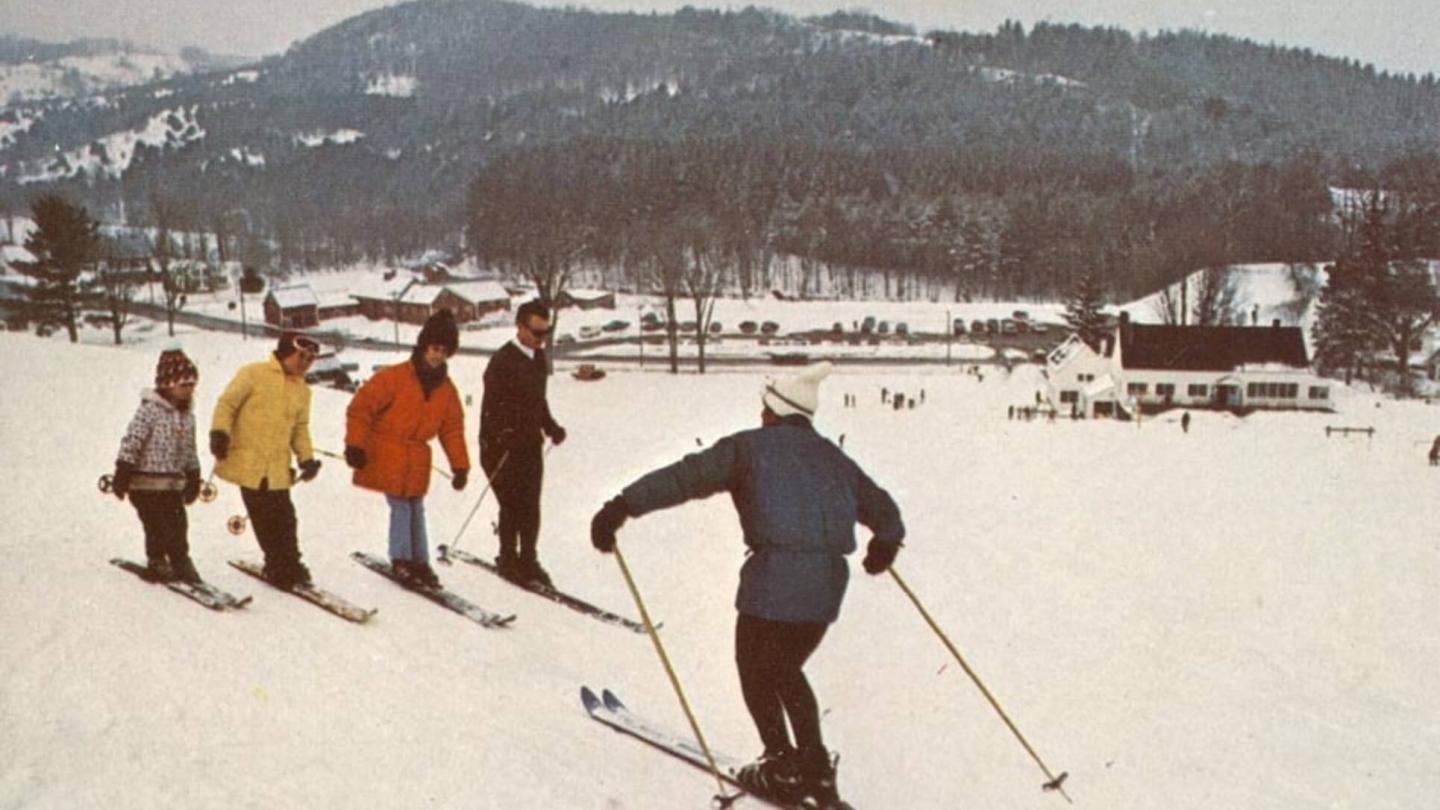 Mt Tom Sledding Hill
Location: Just north of Billings Farm & Museum on Route 12 in Woodstock
Price: Free
Recommended hours: Weekend mornings and afternoons
If you're familiar with the history of this convenient sledding spot (within walking distance of town) – it'll come as no surprise how perfect it is for downhill fun. Need a hint? In fact, this wide-open face featuring a 500-foot vertical drop was once a bustling ski area!
Now part of the Rainbow Playschool property, in a past life, the ungroomed hill featured five trails and two lifts, operating from the early 1950s to the 1980s. Today, all you need is a thick layer of snow, a tube or sled, and a few hours to play in this winter wonderland.
Location: Behind the Base Lodge on the 18th fairway of the Highland Golf Course of the Quechee Club at 3268 Quechee Main Street, Quechee, VT (10 minutes from Woodstock village)
Price: Free
Features: Groomed within the fenced area (daytime only), conditions permitting
Happiness is fresh snow and a sled! You can speed down the Quechee Sledding Hill – located next to the Quechee Ski Hill – in a rush of snow and laughter till it's time to head home again. Just don't forget to bundle up and drag your favorite sled along for the ride!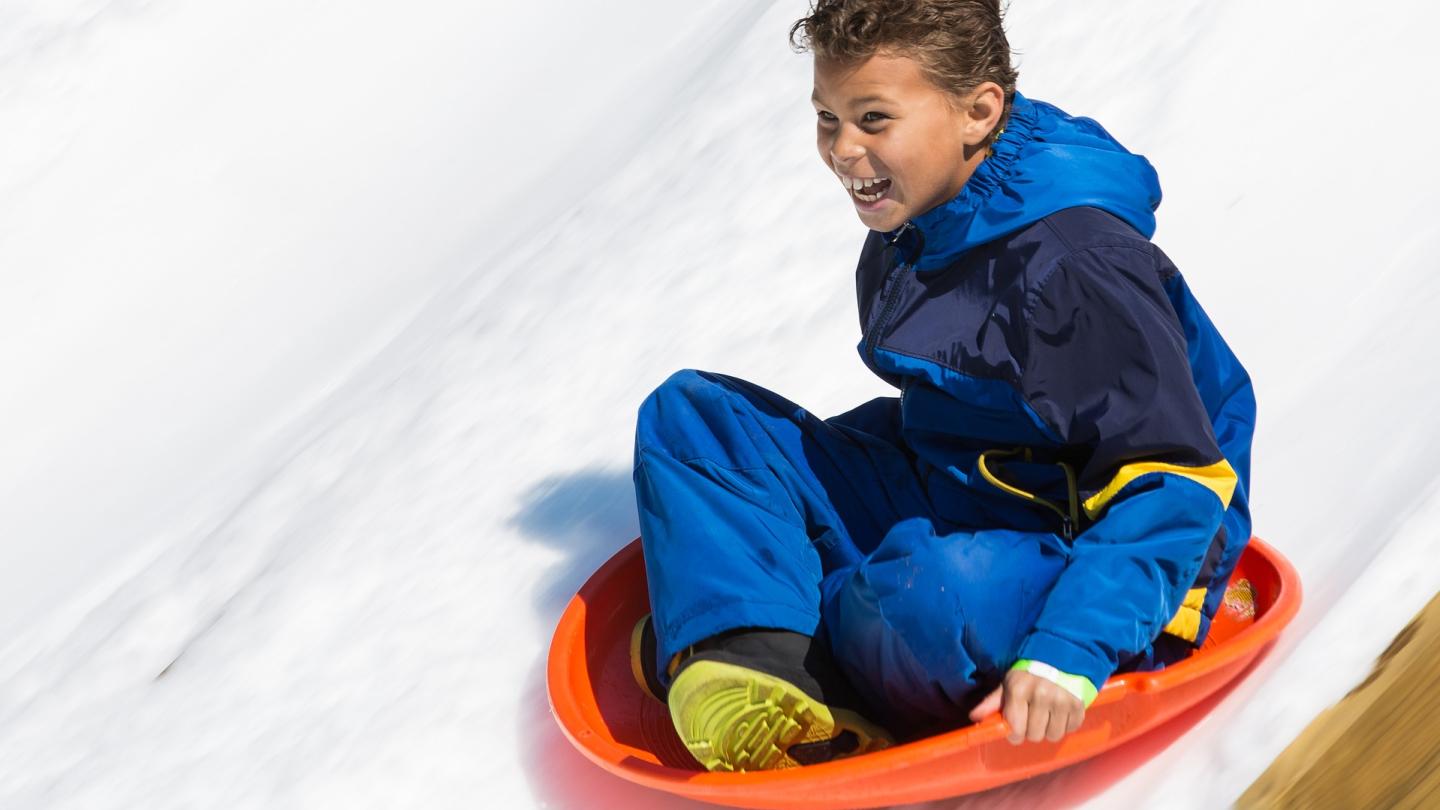 Location: 449 Ski Tow Road Brownsville, VT 05037 (30 minutes away from Woodstock village)
Price: Click here for rates
Features: Groomed, tube rentals, lift, night service
Season: To be determined, open Saturday and Sunday afternoons from noon until 4 PM
Height requirements: At least 42" tall
Getting your dose of downhill fun doesn't have to be hard work at Ascutney Outdoors, where a brand-new tubing lift shuttles every member of your family up the 500-foot slope – so you spend less time hoofing it uphill and more time zipping down the snow with the wind in your hair!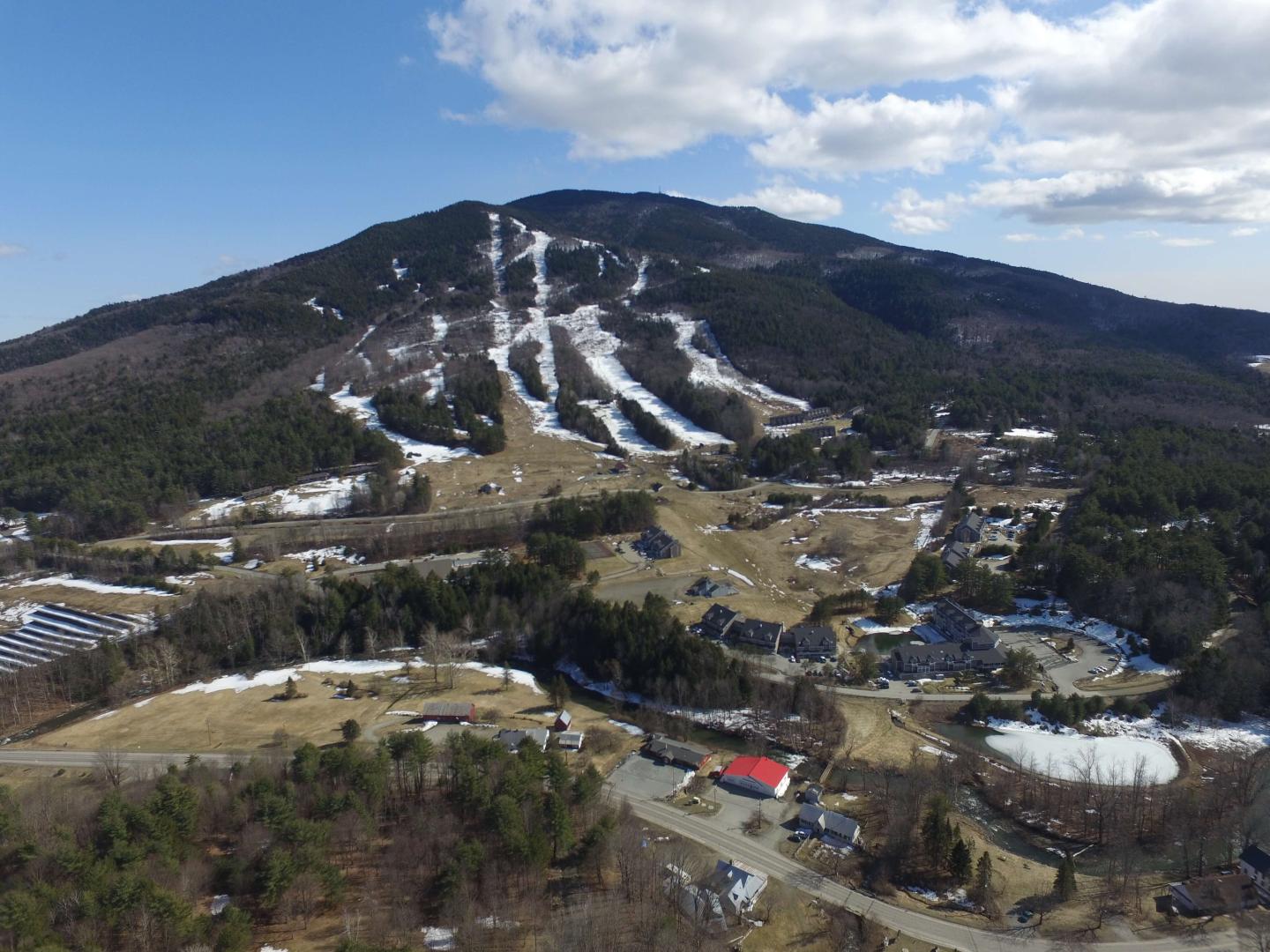 Mount Ascutney aerial by Jared C. Benedict licensed under CC BY-SA 4.0 https://creativecommons.org/licenses/by-sa/4.0/deed.en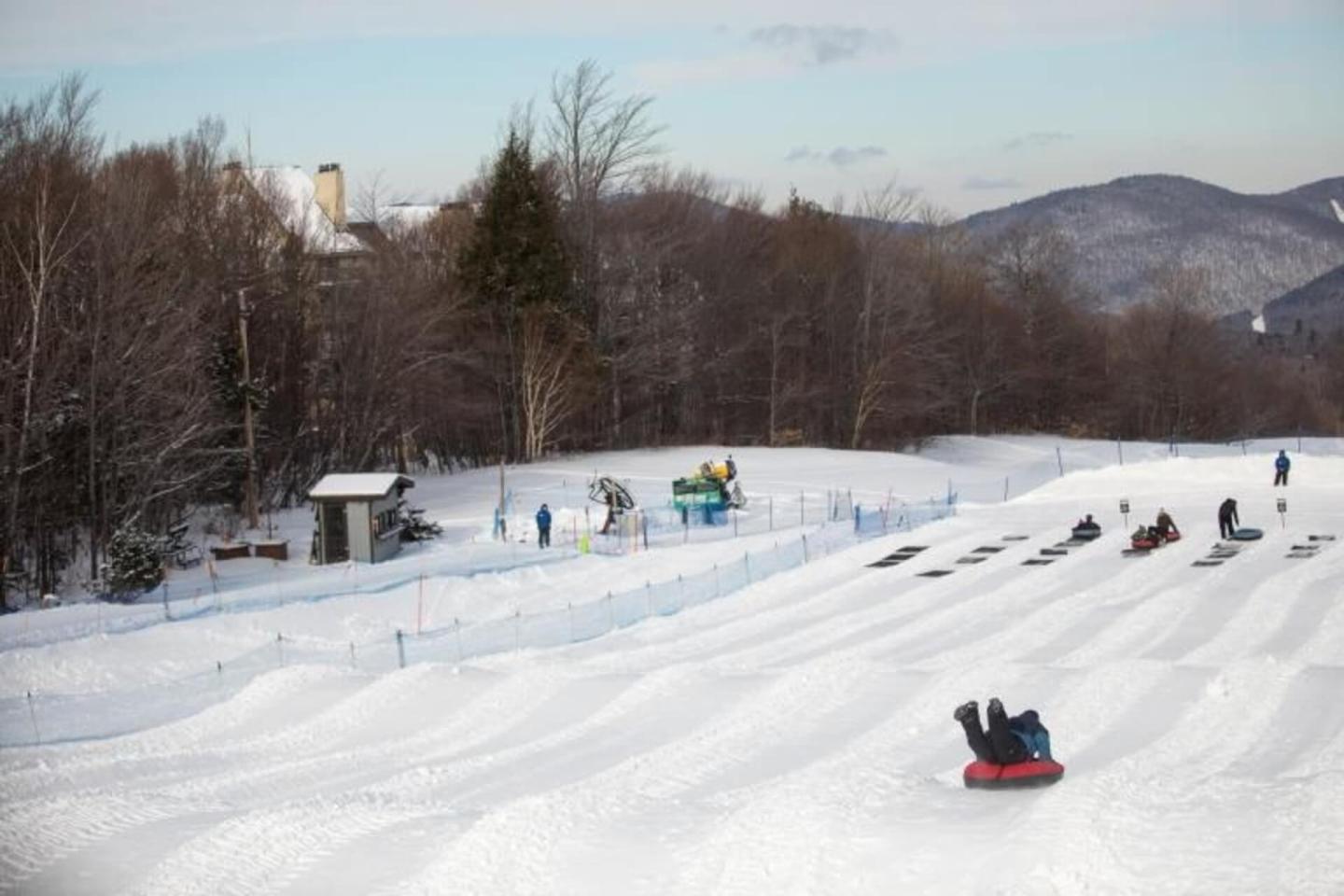 Chandler Burgess for Killington Resort
Location: The Clubhouse on East Mountain Road across from the Killington Grand Resort Hotel at 3861 Killington Rd, Killington, VT 05751 (30 minutes away from Woodstock village)
Price: Click here for rates
Features: Groomed, tube rentals, lift
Height requirements: At least 36" tall
Want to up the ante? There's no question, the beast of the east is here to deliver. Tube rentals, lift service, multiple lanes, and a nearby lodge mean harnessing a downhill thrill ride has never been easier!