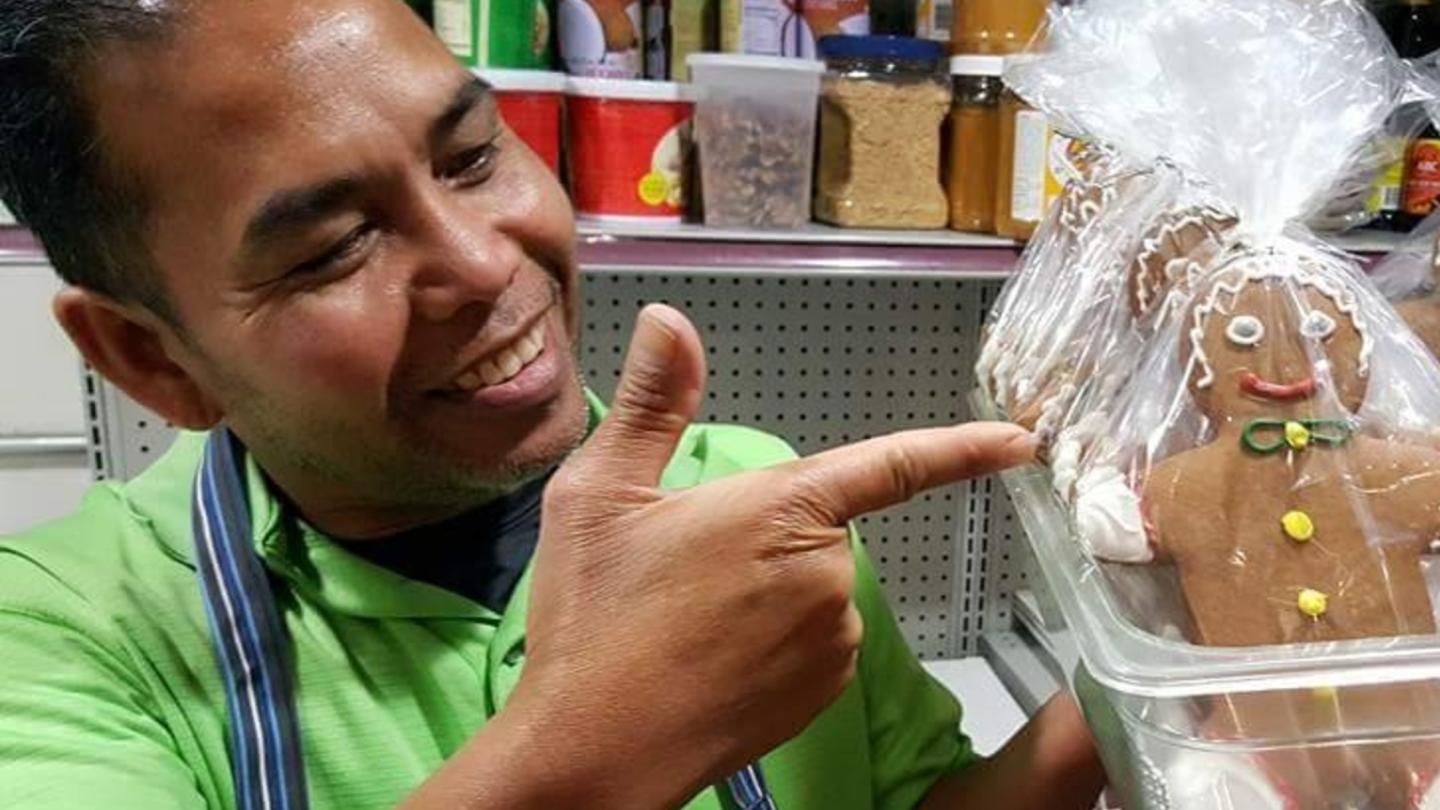 Q: You were born and raised until the age of 14 in Cambodia. Can you tell us more about that?
A: The war with the Khmer Rouge started in 1975 and I was born in 1968. We bounced around so much in refugee camps, then my brother and I left as war refugees. We stayed in Thailand for quite some time. The next thing I knew, the embassy was asking if we wanted to go to America. For me, I had no idea. I didn't speak English, none of us knew about America. But my brother told me "we have to pack, we're leaving."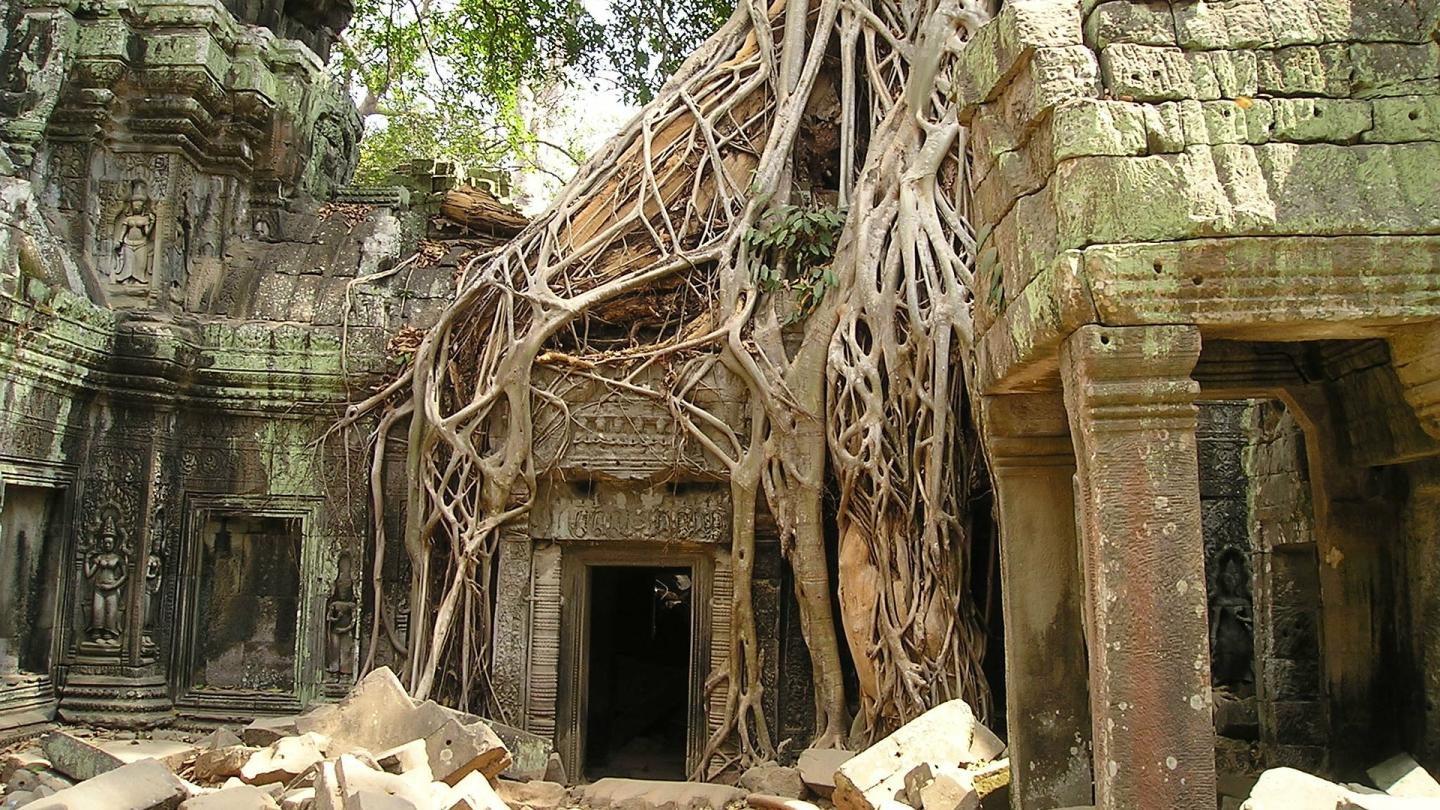 Q: So you flew to America?
A: We arrived in San Francisco in 1982 at Christmastime. There was no interpreter, it was cold. It was just the two of us staying at a hotel, waiting. Then we flew to Portland, OR where we met our foster parents. I was turning 14 when I arrived in the US and they put me in a freshman high school class. I couldn't speak English. Our foster parents couldn't speak the Cambodian language. I learned the language from TV. The first shows I ever watched were Tom and Jerry and Roadrunner.
I worked and worked to make money. All the money I made, I saved until I had enough to buy a plane ticket to join a Cambodian friend in Lebanon, NH. He kept calling me saying he could get me a job. So I went. That was around 1985/1986. My friend got me a job as a dishwasher, but one day I walked past Blacksmith Bakery and wondered what it meant. I walked around the building, saw a guy working there, saw the pastries. I asked him if they were hiring. He asked when I could start.
That was Robert O'Hara – he taught me everything. I started from the bottom, mopping floors. But when he passed away, I got the bakery. But I was young and couldn't run it by myself. We had thousands of accounts, so I asked for help from a woman who worked there. She started stealing money and eventually a lawyer told me to walk away. I did.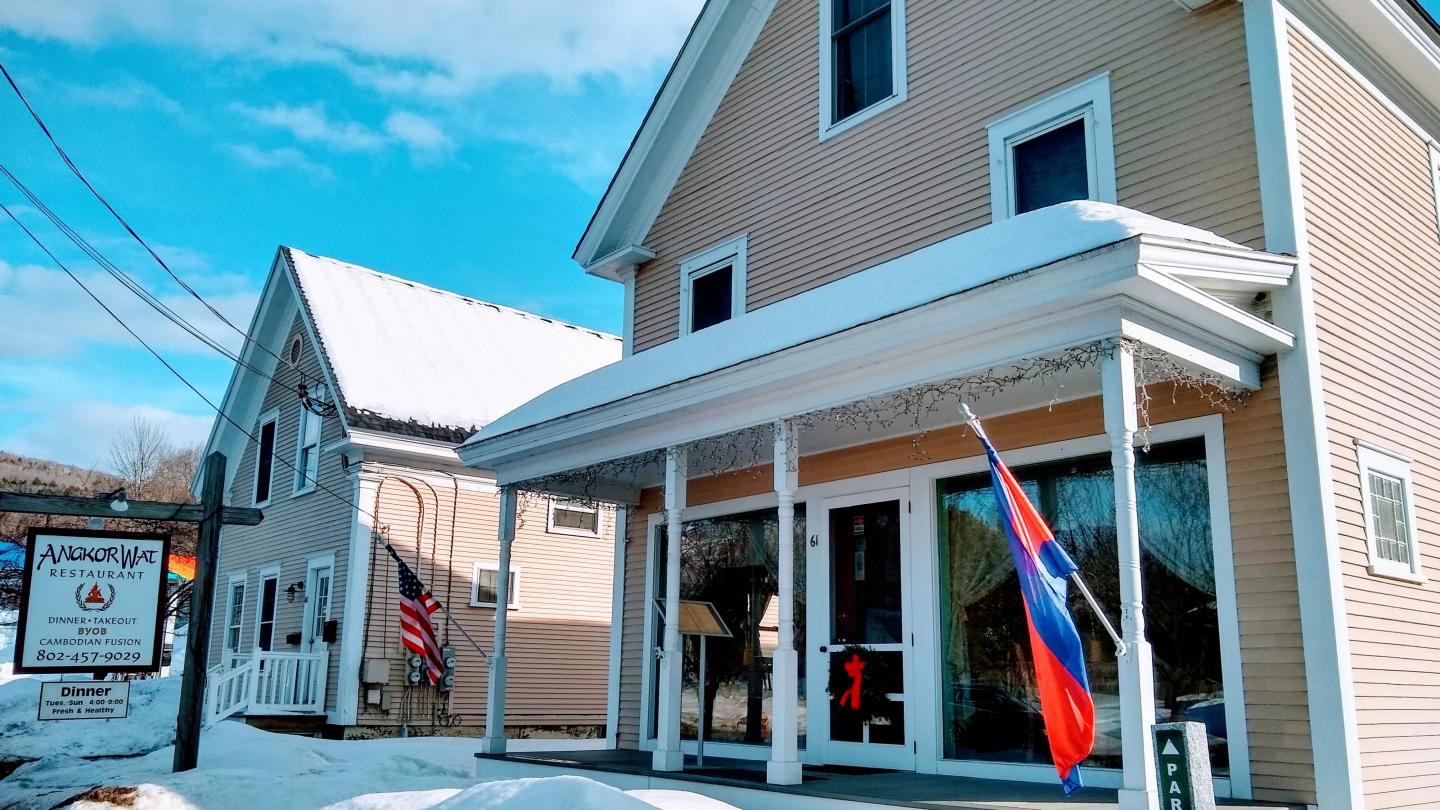 Q: Wow. Back to square one. But you found another position – this time at Mountain Creamery?
A: I took off for a week with no money and slept in the car. I needed to regroup myself. That was in 1997. One day I opened the newspaper and read about a restaurant in Woodstock that was looking for a baker. I drove here to Mountain Creamery and got the job on the spot. I worked there for almost 11 years, but I had my own goals. We're going on 11 years with Angkor Wat now. I put in a lot of work with my wife and when we opened this, she was pregnant. When my wife and I got married, she worked constantly. We rode bikes, had two or three jobs, supporting ourselves. We do everything for ourselves. But it was crazy to open this business. 10 years ago, no one wanted to open a business. Restaurants couldn't make it. But I said, either now or never for us. I didn't have enough money to start this. A lot of friends helped. We opened this place with $30,000 – realistically we needed $100,000, but we made it work. I've done it all. From a dancer to doing a restaurant, a bakery.
Q: Wait – a dancer? You have to tell us more.
A: I used to be a professional dancer while I worked at the bakery. I was an opener for Naughty by Nature. We had a group with two girls, four guys. We wrote song and danced – we used to compete everywhere. I was breakdancing in the streets. We hit the club every night. Back then, we got the job done. My goal was to be a dancer.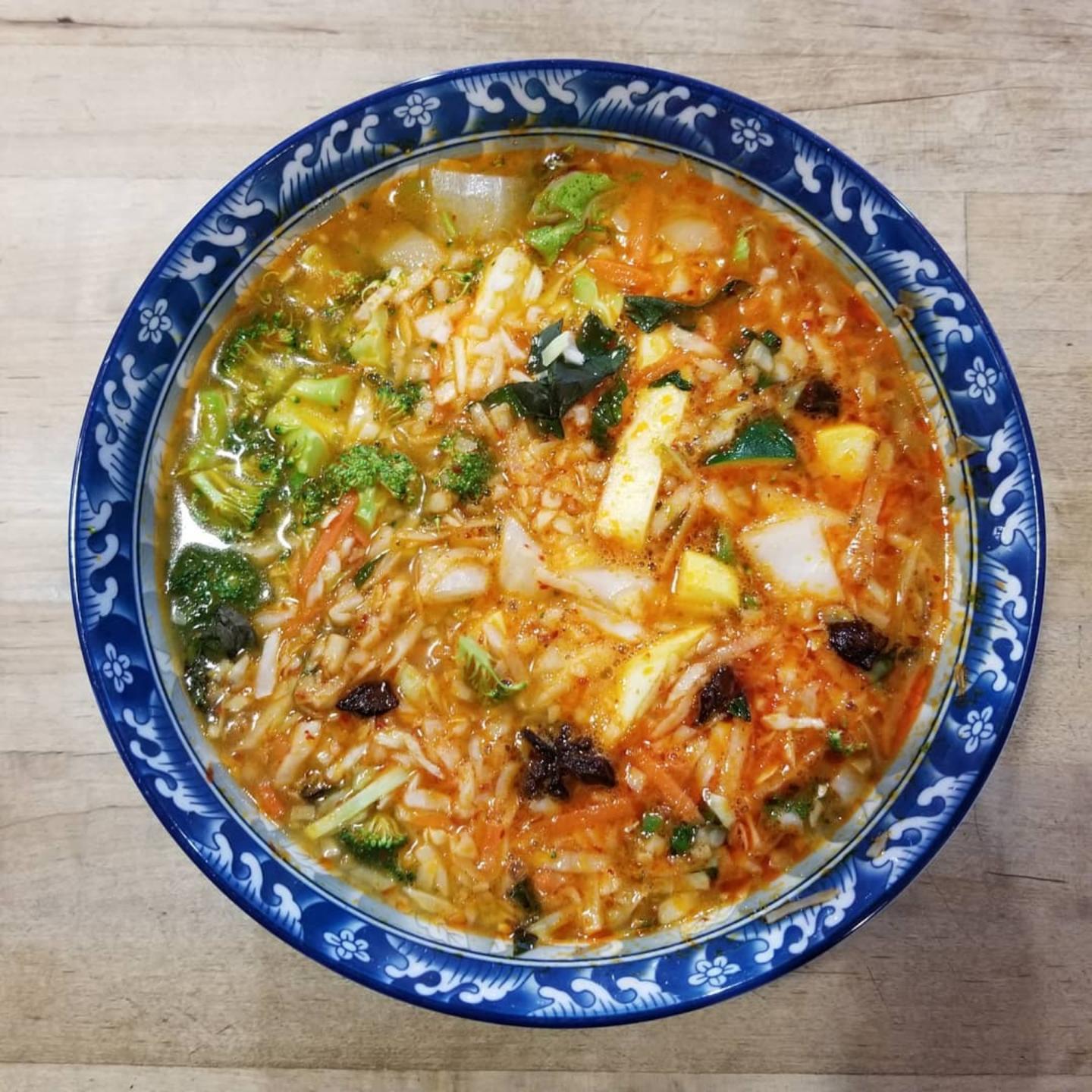 Q: And now you're a father of three and business owner in Woodstock!
A: I moved here in 1997, I love it here. I think it's great. Back then, a lot of people questioned me and said why Woodstock? I said because Woodstock is changing. People started to get to know me from the inside, and we broke through. Now they know I work hard. And I know myself. If you don't know yourself and what you want to do, you won't be able to do it. Don't let anyone stop you.
That's why I volunteer. If people ask for help, I'm there. And I have friends who are there for me no matter what. Next year, I want to have a veterans' dinner. I want to give back to people who really need it. It's not about money. It's about being a friend and getting to know people. That's what I live for.
It's a blessing to be here, meet my wife, have friends, a family. It came from a long way. The work never ends. But now I'm in a really good place. Now I'm here.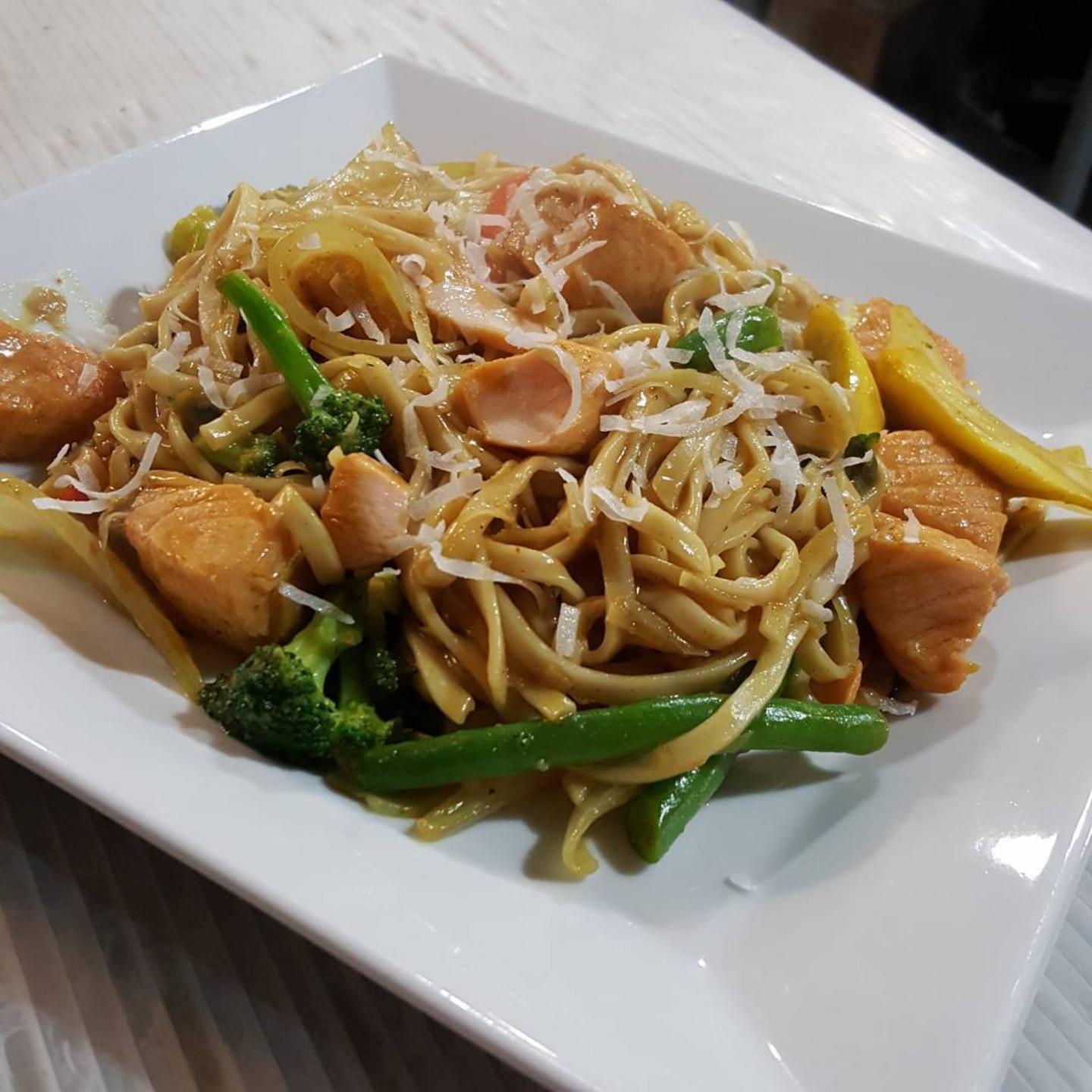 Q: What do you like best about living and working in the Woodstock area?
A: I love it here because of the country. It's peaceful. Being here, I feel like I give back to the community and the environment. All the people surrounding you, you get to know people owning a business. There are a lot of lovely people here. That's why I'm here. Once people stopped to get to know me, they realized who I am and I think that's why we have a lot of local support. We do a lot for charities. And working for yourself is the best. You have to love what you do.
My three children ski a lot, too. Do karate. What's not to love here? You can go to a lot of places in a short amount of time. It's a win-win for me. I drive backroads, see all the deer and turkeys, that's the best part. You can't beat that. I moved from Lebanon because it's packed now. This is my life.